New Restaurant Alert: Fundamental Coffee at Park Terraces, Makati
Go back to basics with a café that's all about serving just really good coffee.
Fundamental Coffee
G/F Park Terraces, Palm Drive, Ayala Center, Makati City
Contact: 0917-723-6079
Open daily from 7 a.m. to 11 p.m.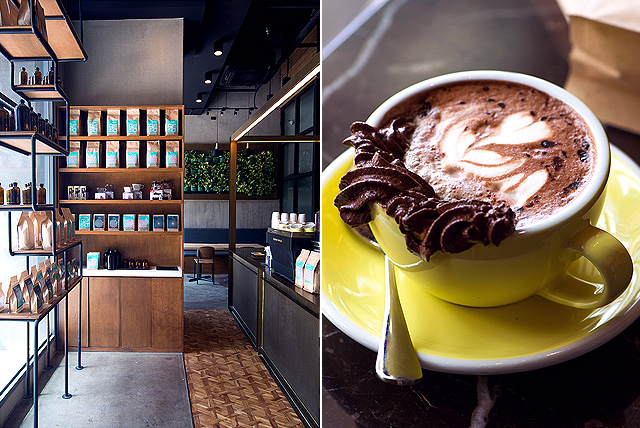 (SPOT.ph) The pace of Manila life can get a bit frenetic, which is why it's always comforting to find new places where you can unwind. Right smack in the middle of Park Terraces in Makati is a new, unassuming coffee shop. There's a 360-degree open bar in the center. The menu is displayed on one wall, in a style that will remind you of those airport boards where you'll find flight details. On the other side of the room, there are lush plants strategically placed to bathe in sunlight. Welcome to Fundamental Coffee. It's the kind of place you'll want to go when you want to be alone with your thoughts. 
ADVERTISEMENT - CONTINUE READING BELOW
CONTINUE READING BELOW
Recommended Videos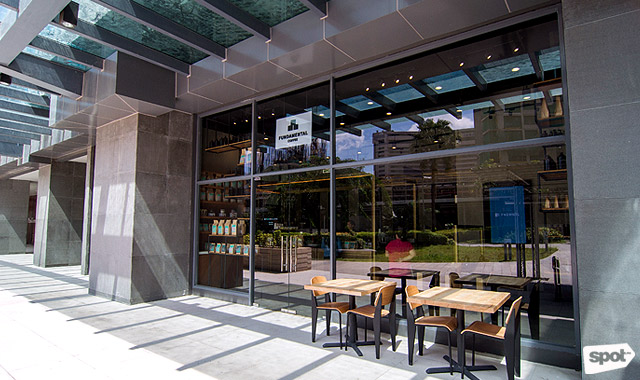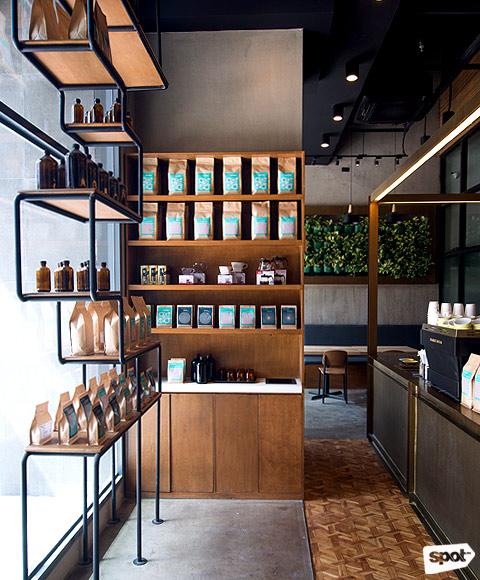 ADVERTISEMENT - CONTINUE READING BELOW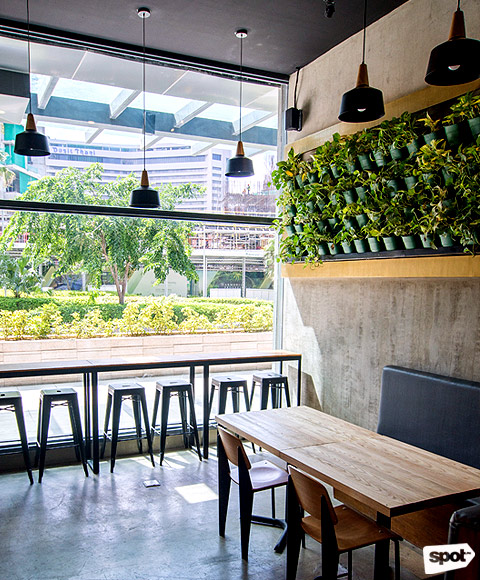 "Coffee shops are always popping up everywhere, with all these fancy-schmancy blends," explains co-owner Andre Chanco, one of the cool folks at the helm of Yardstick Coffee. "We wanted to go back to the basics, to make sipping on your coffee a nice, simple experience without all the fuss."
ADVERTISEMENT - CONTINUE READING BELOW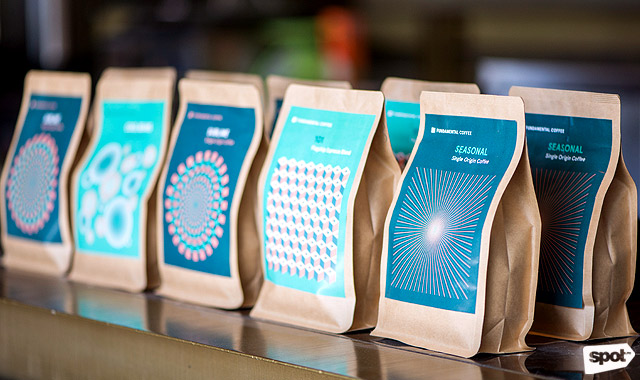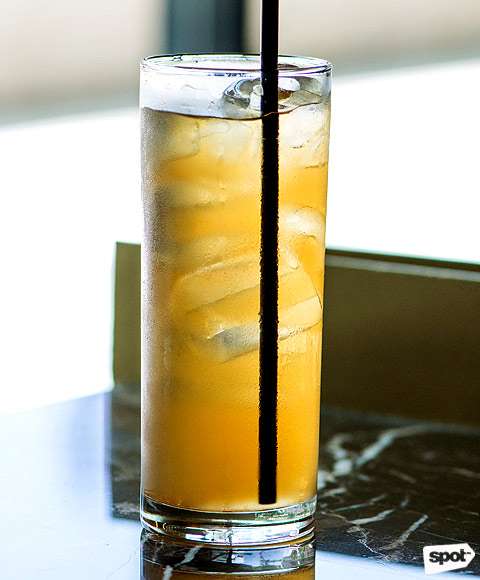 ADVERTISEMENT - CONTINUE READING BELOW
Chocolate Cold Brew
They source their beans from all over the world—including Brazil, Colombia, Ethiopia, and Indonesia. They may prefer the basics, but they make sure that their flavors are anything but. The Chocolate Cold Brew (P140/small, P160/large) is unlike any other. They steep the cacao nibs for 12 hours, no longer grinding it to allow its natural taste to remain. You'd expect it to have a rather cloying flavor, but it'll surprise you with a mildly sweet and refreshing taste. The hints of chocolate come as a smooth aftertaste.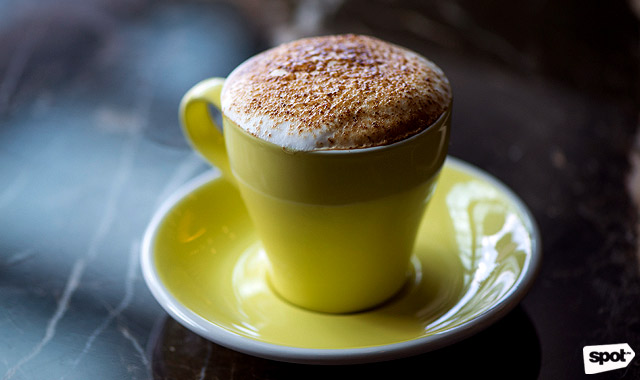 ADVERTISEMENT - CONTINUE READING BELOW
Old Fashioned Cappuccino
If you have an insatiable sweet tooth, the Old Fashioned Cappuccino (P135) is worth a try. The coffee is strong with a nice finish—the froth exceptionally thick, topped with torched brown sugar. It's almost as if you're drinking marshmallows. The bold flavors of the Double Mocha (P160) with its mocha-based espresso, fresh milk, and mocha whipped cream are for the relentless chocolate lover.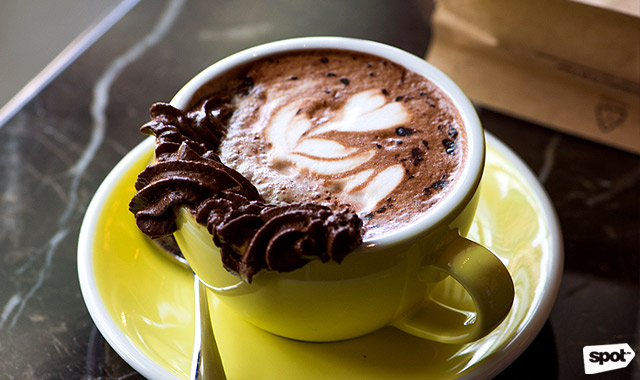 ADVERTISEMENT - CONTINUE READING BELOW
Double Mocha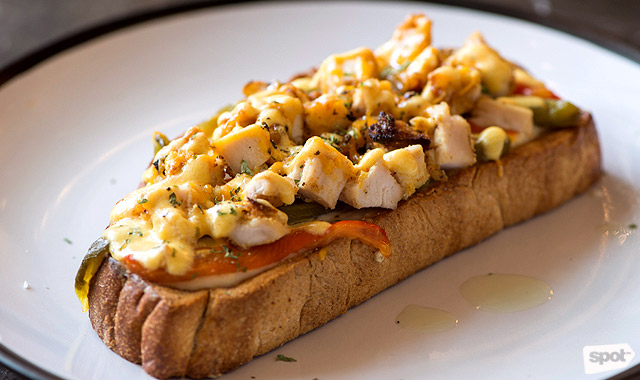 Chicken and Cheese Toast
Sip your coffee with a few of the café's dishes, starting off with the Chicken and Cheese Toast (P195). The chicken bits are tender, with spicy, peppery hints, all on a bed of gooey cheese. There's also the Wild Mushroom Toast (P245), which is made up of crunchy layers of button, shiitake, and oyster mushrooms.
ADVERTISEMENT - CONTINUE READING BELOW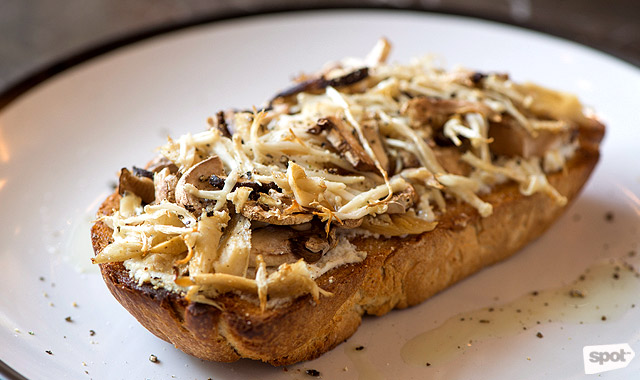 Wild Mushroom Toast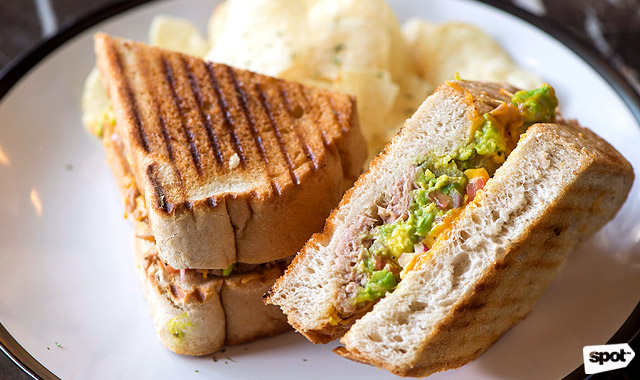 ADVERTISEMENT - CONTINUE READING BELOW
Seared Tuna Avocado
If we could rate the food with stars, the Seared Tuna Avocado (P295) gets five. The freshness of the tuna and creaminess of the avocado blend together in a pleasantly rich and delicious way, packed between soft bread, just the way you'd like your breakfast sandwich to be. It's also served with a side of crisp potato chips that are good for sharing.
Pull up a seat beside the floor-to-ceiling glass windows. To your left, the trees are swaying to the café's mellow music. To your right, the baristas are skillfully crafting coffee. You just found your new favorite coffee spot.
Photos by Hans Fausto
Are you sure you want to delete this list?

Load More Stories