New Restaurant Alert: Bistro Manuel in Poblacion, Makati
Chef Ariel Manuel's new restaurant is sure to please longtime fans-and gain plenty of new ones.
Bistro Manuel
2/F Six Axis Center, 4347 B. Valdez Street, Poblacion, Makati City
Contact: 871-8566, 0926-734-1067, 0998-342-3566
Open daily from 11 a.m. to 2:30 p.m. (temporary hours only)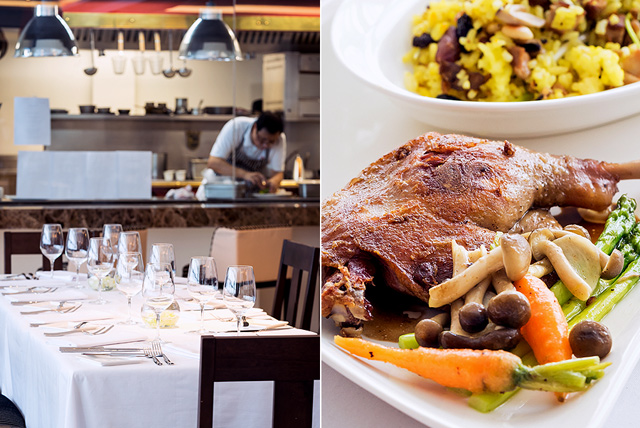 (SPOT.ph) The building is new and nondescript, near the corner of a relatively quiet street just off perennially busy Makati Avenue. Finding the restaurant, located on the second floor, feels like uncovering a secret—one that you know you wouldn't be able to keep to yourself. Somehow, Bistro Manuel manages to conjure the exhilaration of finding Lolo Dad's on one corner of Leon Guinto in the middle of Malate all those years ago; the elevator doors open, and it almost feels like stumbling upon a find that's been hiding in plain sight.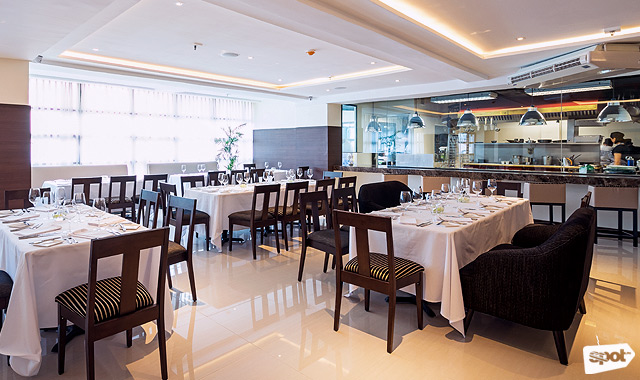 ADVERTISEMENT - CONTINUE READING BELOW
It's easy to feel a sense of nostalgia, especially if you were one of the many who celebrated a special occasion at Chef Ariel Manuel's first restaurant. "We had a lot of anniversaries and proposals," shares Chef Ariel's wife, Mia Manuel. Since it opened in 2000, Lolo Dad's quickly gained a following with perfectly executed dishes featuring duck and foie gras—dishes that remained unforgettable even after the restaurant closed in 2013.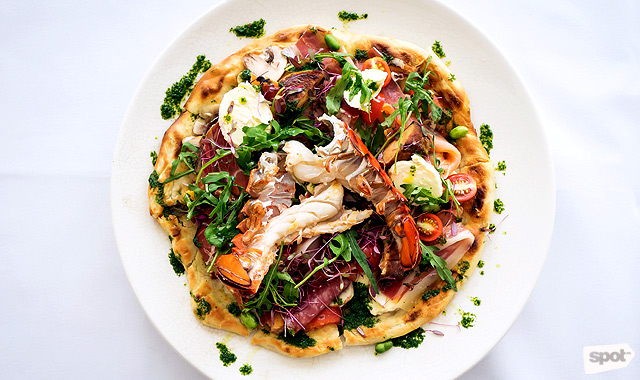 CONTINUE READING BELOW
Recommended Videos
"Only for the Rich" Grilled Pizza
One could say it is this familiarity that partly forms the core of Bistro Manuel, which features several old favorites alongside new creations that are more playful and relatable. "I wanted to make [the menu] simple and straightforward," says Chef Ariel, who is planning a weekly degustacion as well as a daily lunch menu that will feature everyday fare like soup and pasta. But, the chef admits, "Once in a while I have to play"—a sentiment that is most evident in the "Only for the Rich" Grilled Pizza (P1,320), which comes with a cacophony of toppings that surprisingly go together perfectly. Lobster, salmon, prosciutto, salami, scallops, goat cheese, arugula, and porcini mushrooms deliver a riot of creamy, peppery, and earthy flavors that are offset by a crust adorned only with a few dabs of pesto. If we could only choose one dish to share, this would be it.
ADVERTISEMENT - CONTINUE READING BELOW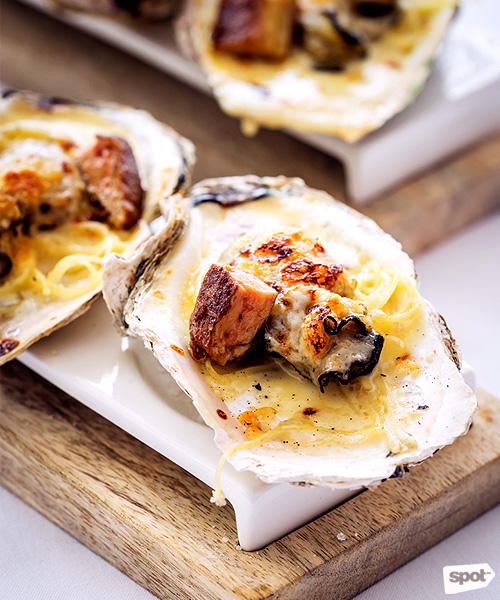 Lolo Dad's Café Baked Oysters with Foie Gras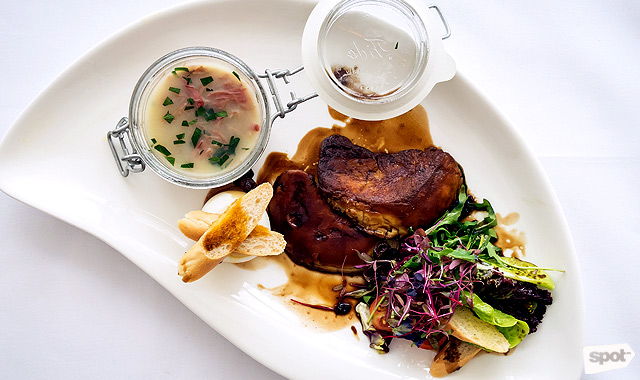 All About Duck
But Chef Ariel's daring ingenuity is probably best showcased in the Lolo Dad's Café Baked Oysters with Foie Gras (P420/three pieces), which come draped in creamy melted Parmesan cheese, with cubes of foie gras as accompaniment. Delicate strands of angel hair pasta are tucked underneath the Capiz oysters, providing a mild foil for the briny, buttery indulgence. If you're feeling particularly adventurous, have it with the All About Duck (P680), a classic that flaunts perfectly pan-fried foie gras complemented by a full-flavored balsamic reduction, poached duck egg, and a duck rillette that pairs well with the house-made bread.
ADVERTISEMENT - CONTINUE READING BELOW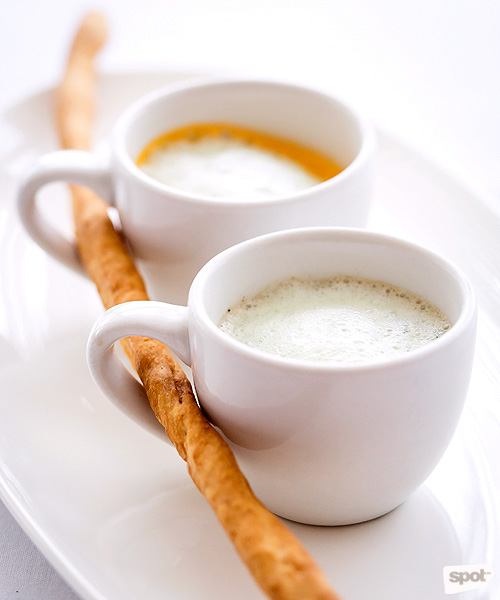 Double Espresso Soup and Seafod Pot au Feu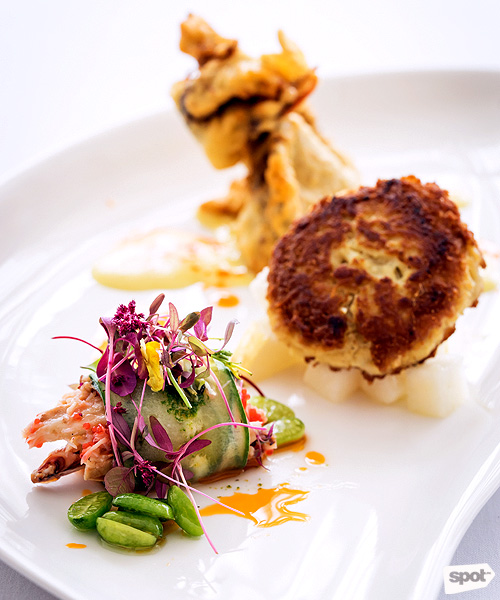 Crabs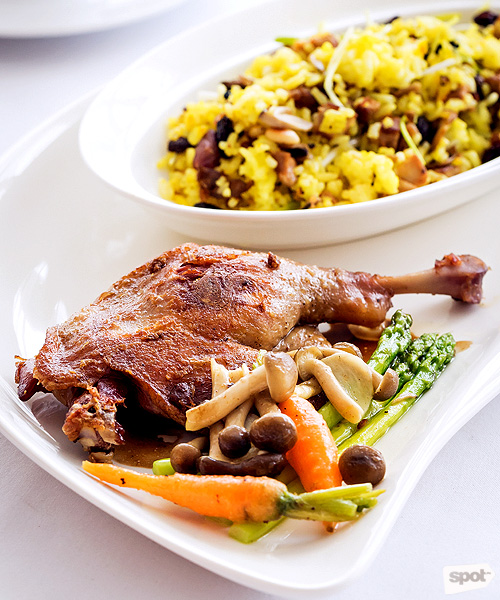 ADVERTISEMENT - CONTINUE READING BELOW
Duck Leg Confit and Duck Hash
Those who prefer to keep the starters light can go for the Crabs (P480 for a restaurant platter), which features the crustacean in three different ways: soft-shell crab fritters, crab cakes contrasting with the tangy crunch of cubed pears, and sweet blue crab meat rolled in thin slices of fresh cucumber with micro greens. There's also the Shellfish in Lemon and Olive Oil (P390 for a restaurant platter), a dish whose restraint only highlights the freshness of shrimp, scallops, mussels, and baby squid, all punctuated with zucchini and arugula, and served on a saffron-infused chaud-froid. It would go well with the Duck Leg Confit and Duck Hash (P870), served with Mediterranean duck foie gras rice, one of Chef Ariel's signature dishes, and still flawlessly executed with the duck skin made crispy and the meat, fork-tender.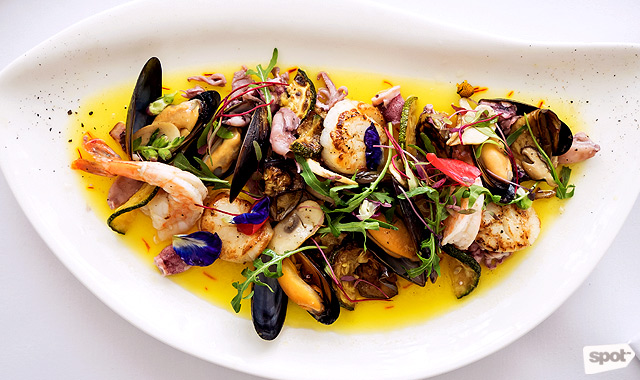 Shellfish in Lemon and Olive Oil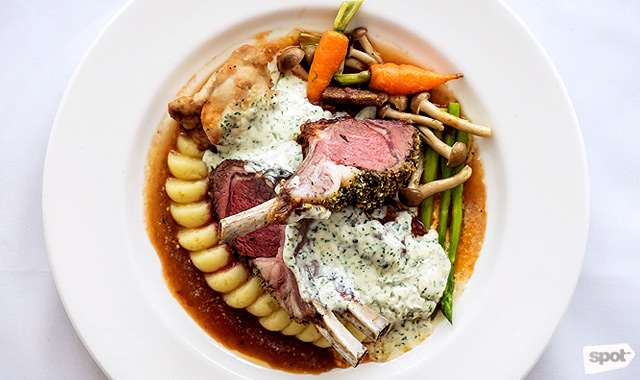 ADVERTISEMENT - CONTINUE READING BELOW
Lamb and Lamb with Lamb
Chef Ariel estimates that perhaps 70% of his ingredients are imported, including the meat, cheese, herbs, and more. For the playfully named Lamb and Lamb with Lamb (P780/sharing portion), he uses meat from Australia. With this dish, lamb is prepared in three ways: roasted, stewed, and in the form of a sweetbread fritter, with creamy mashed potatoes on the side. The flavors are clean with none of the gamey flavor usually associated with this meat. The roast lamb ribs are coated with a tasty crust of herb de Provencal, Roquefort cheese, and salt, while the stewed lamb breast is amazingly tender in its tangy tomato-based sauce. The fritter is quite a surprise—delightfully light with a very mild taste—for the uninitiated, it's a perfect introduction to sweetbread.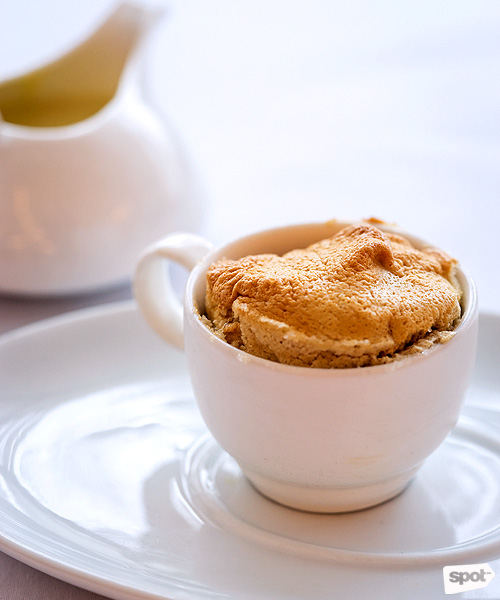 Tiramisu Soufflé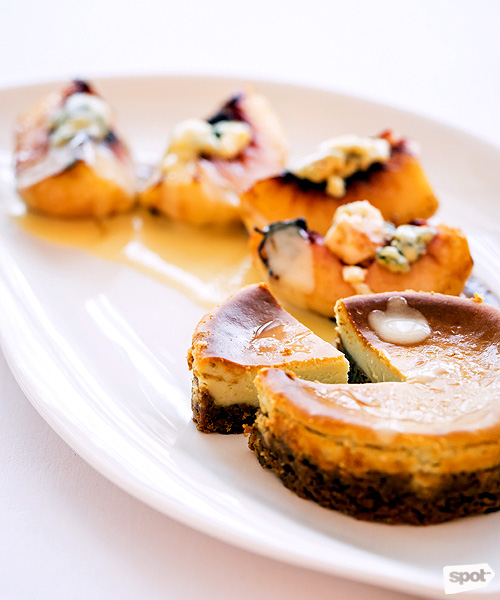 ADVERTISEMENT - CONTINUE READING BELOW
Warm Roquefort Cheesecake with Chilled Pear and Balsamic Paste
Bistro Manuel's desserts are a fitting end to a sumptuous meal. If you want your sweets all to yourself, order the Tiramisu Soufflé (P320), a fluffy, coffee-flavored cloud with subtle notes of orange and added texture from a thin, barely there sugar-crystal crust. Blue cheese fans would enjoy the Warm Roquefort Cheesecake with Chilled Pear and Balsamic Paste (P320), the cake's pungent and creamy flavors pairing well with the roasted fresh pears.
Chef Ariel is also opening The Sippery and Taperia Poblacion in the same building, for those who prefer a more relaxed setting (cross-ordering will be allowed at The Sippery and Taperia). But we have a hunch that it will be Bistro Manuel that will be drawing the biggest crowd, eager to reacquaint themselves with a new old favorite.
Bistro Manuel will open on Tuesday, September 20.
Photos by Toto Labrador
Share this story with your friends!
---
Help us make Spot.ph better!
Take the short survey
Load More Stories