10 Best Things We Ate This September
Noteworthy dishes in this food-filled month.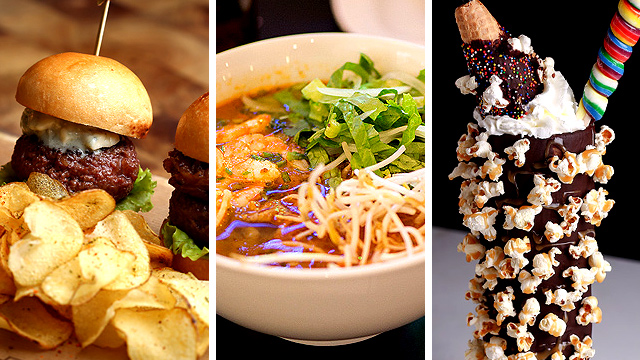 (SPOT.ph) If you didn't already know, here at SPOT.ph, we love food. You need it to live, but we find that there are some dishes that go well past the virtue of necessity. While others content themselves with a deep fryer and the usual salt and pepper, there are some who make—or at least try to make—an art out of it, with delicious displays and even yummier flavors. We believe those that go above and beyond their duty deserve necessary recognition. So here are our top picks among the dishes we ate throughout September.
ADVERTISEMENT - CONTINUE READING BELOW
CONTINUE READING BELOW
Recommended Videos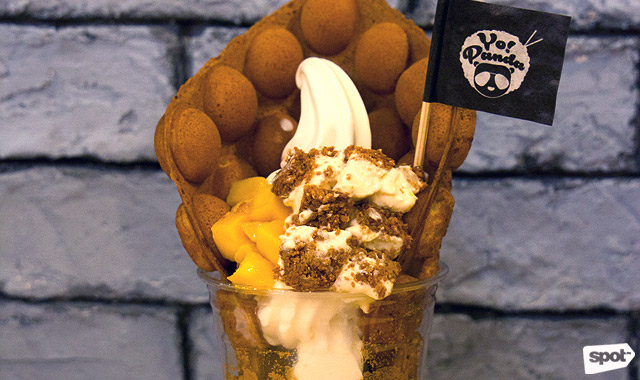 Yo! Panda's Mango Cheesecake Bubble Waffle
Yo! Panda serves fresh-from-the-griddle bubble waffles in a delicately small assortment, but the Mango Cheesecake is a bestseller. This fancy pull-apart treat is crisp at the edges, soft on the inside, and overall delightful. The mangoes and cheesecake cubes on soft-serve that they make with a gelato-based mix add a refreshing bite with each spoonful.
ADVERTISEMENT - CONTINUE READING BELOW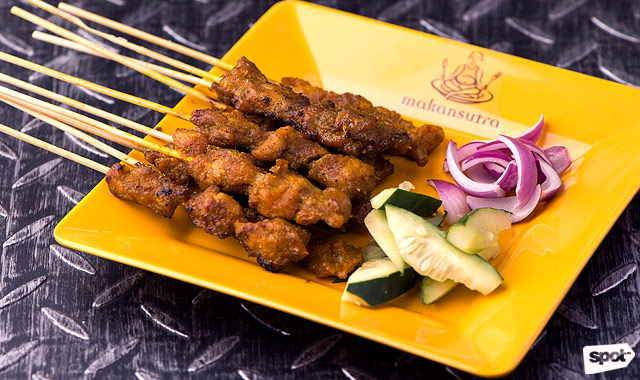 Alhambra Padang Satay & Muslim Food's Satay Sets from Makansutra Hawkers
These satay sets were a popular choice during the World Street Food Congress in Manila this year, and we're thanking Makansutra Hawkers for making these Indonesian skewers locally available all year round. Each stick is immensely juicy and peppery, and it gets even more addictive with every bite.
ADVERTISEMENT - CONTINUE READING BELOW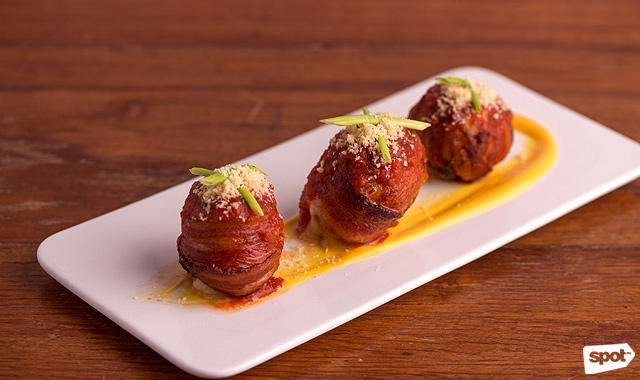 Pig Tales Gastropub's Mozzarella Balls
The Mozzarella Balls from Pig Tales Gastropub is an instant favorite; it's a sinful hybrid of mozzarella cheese wrapped in bacon strips before its stint in the deep-fryer. Parmesan cheese and pomodoro sauce are drizzled on top for a nice, tangy finish. What could be better than that?
ADVERTISEMENT - CONTINUE READING BELOW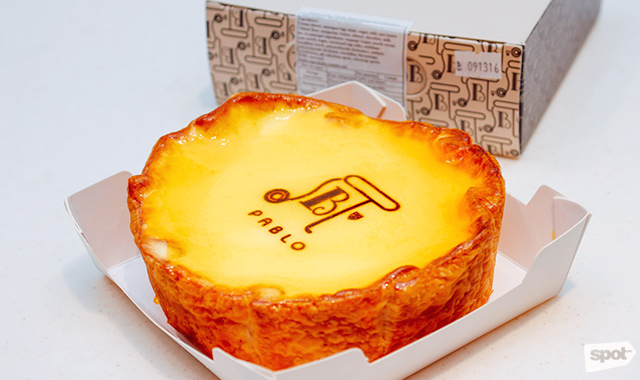 PABLO's Cheese Tart
Japan's famous dessert joint came to Manila this month, and we couldn't be any more ecstatic. The original cheese tart is a complex pan of flavors with a sweet onset and a citrusy aftertaste. It can only be described as a carnival in your mouth, where each forkful leaves you wanting more.
ADVERTISEMENT - CONTINUE READING BELOW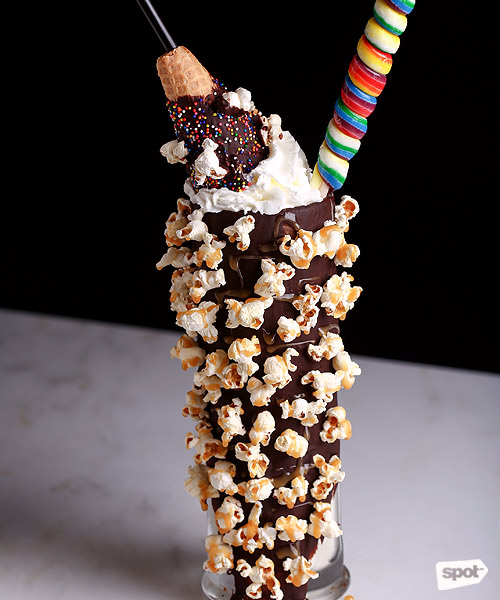 Sugar Factory's Dulce de Leche Milkshake
The Dulce de Leche from Sugar Factory is a fancier version of a "crazy milkshake." It's a winning tall glass of vanilla ice cream mixed with dulce de leche syrup, extravagantly decked with chocolate syrup, a colorful unicorn lollipop, a chocolate cone, candy sprinkles, whipped cream, and loads of caramel popcorn all over the side. Totally Instagram-worthy!
ADVERTISEMENT - CONTINUE READING BELOW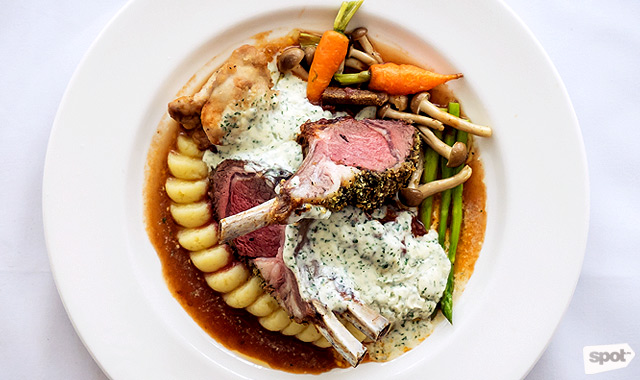 Bistro Manuel's Lamb and Lamb and Lamb
Chef Ariel Manuel's ingenuity is showcased through his Lamb and Lamb and Lamb, a hefty platter of lamb prepared in three different ways—roasted and stewed, along with a sweetbread fritter—each one stripped clean of the meat's gamey flavor. Coated with crusts of Herb de Provencal, Roquefort cheese, a tomato-based sauce, and served with a side of expertly plated creamy mashed potatoes, there's no losing with this dish.
ADVERTISEMENT - CONTINUE READING BELOW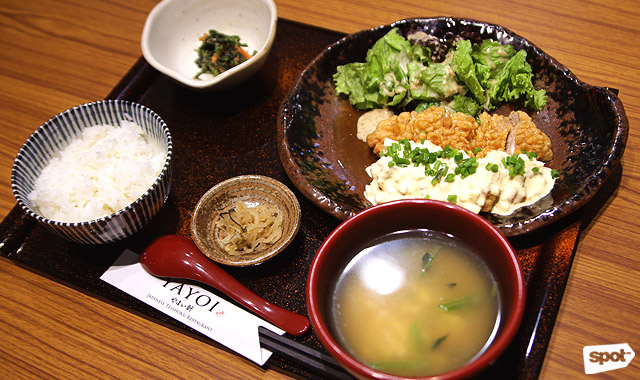 Yayoi's Namban Teishoku
Yayoi steers clear of fusion by serving only authentic Japanese dishes and the Namban Teishoku is just that. The fried chicken steak is bathed in a delicious sweet-and-sour glaze, made heartier when slathered with tartar sauce.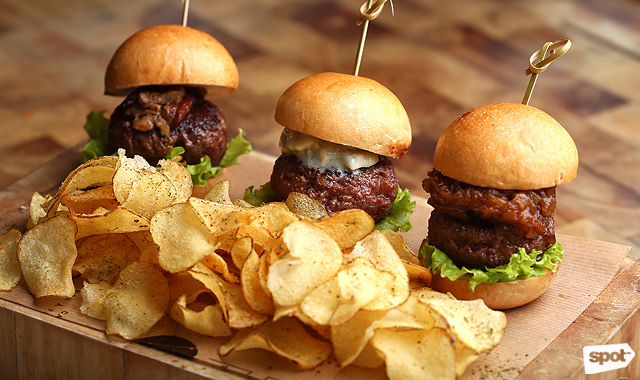 ADVERTISEMENT - CONTINUE READING BELOW
Atelier Vivanda Manila's Burger Sliders
Don't be fooled, these mini-burgers pack loads of flavor and is a filling meal on its own. The delicate brioche buns hug three patties, each served in a different way—with foie gras, blue cheese, and caramelized onions. The potato chips that come with it are a thoughtful gesture.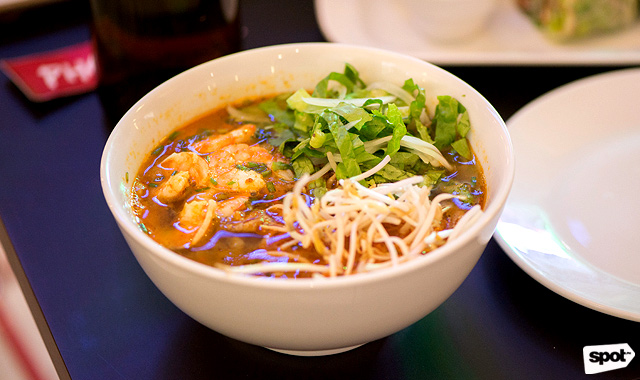 ADVERTISEMENT - CONTINUE READING BELOW
P.H.A.T. Pho's Seafood Pho
P.H.A.T. Pho finally made the Seafood Pho a permanent addition to their menu after releasing it for a limited time only for Lent. Spicy seafood broth, fish cake, fresh squid, and poached shrimps make up this fiery bowl. It seems like a lot, but you'll find that all the components balance each other out with flavors that won't overwhelm.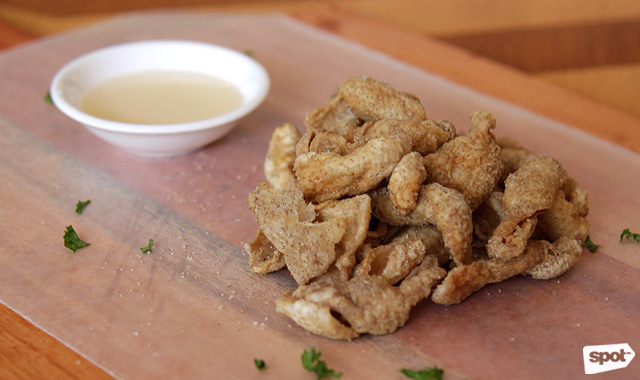 ADVERTISEMENT - CONTINUE READING BELOW
Happy Beans' Skinny Chix
True to their mission to have something for everyone, Happy Beans serves everything from caffeinated drinks to alcoholic beverages and heavy to lighter snacks. The Skinny Chix is a lip-smacking serving of chicken skin drained completely of grease. What's left are crunchy, light, and irresistible bits that pair well with a round of drinks.
Load More Stories