Top 10 Brewed Coffee for P50 and Under in Manila (2016 Edition)
The solution to your need for a quick caffeine fix!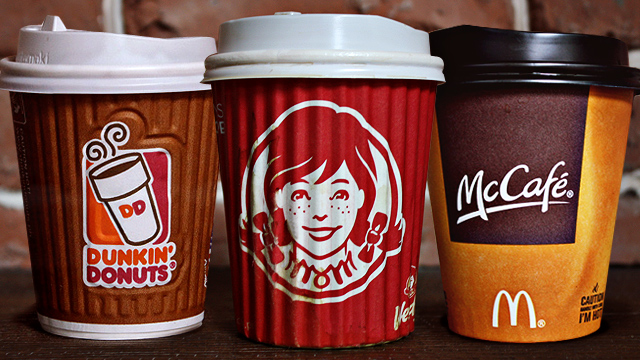 (SPOT.ph) Most of us wake up with one thing in mind—coffee. It's bitter, brown, caffeine-rich and exactly what we need to jumpstart the day. Some days you feel like treating yourself to a favorite blend at a coffee shop, but other days you don't really want to shell out more than P50 when all you need is a quick jolt to the system.
That's why we're helping you to get your work started for a reasonable price. There are a number of inexpensive coffee places around the city. You just have to find one that strikes the perfect balance between the bitter, creamy, and sweet taste. Here are the 10 best brewed coffee we found under P50.
All SPOT.ph Top 10 lists are researched, paid for, tested, and selected by the writers and editors. They are discreetly conducted without any notice made to the restaurants or their owners.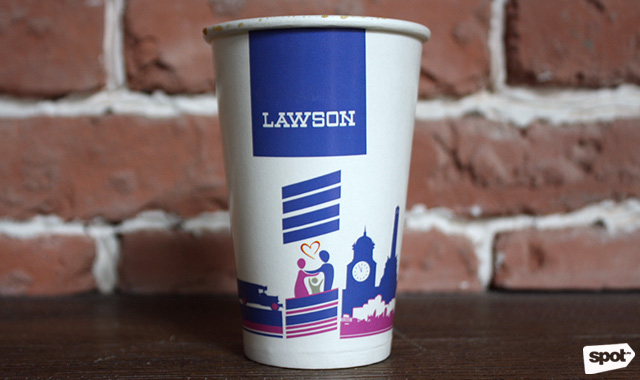 ADVERTISEMENT - CONTINUE READING BELOW
10. Lawson (P25)
Lawson's coffee beats the rest on this list if we're talking about quantity. For only P25, you get a tall 12-ounce cup of black coffee. Just add two packets of sugar and one packet of creamer to temper the blend. If you are really low on caffeine, this is a total steal—a great introduction for an international convenience store that is just beginning to take over the Metro.
Serving suggestion: Just pick from their shelf full of Bread Talk treats to go with that cup.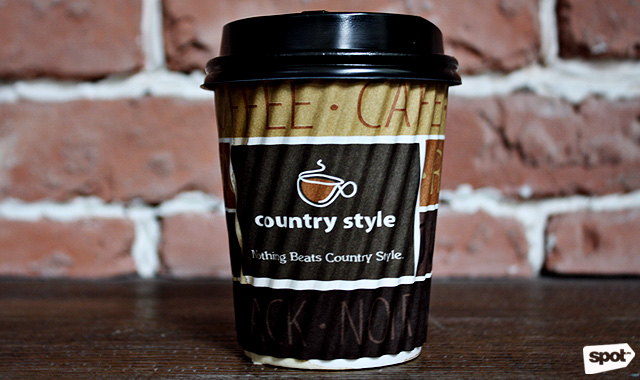 CONTINUE READING BELOW
Recommended Videos
9. Country Style (P50)
Country Style's black coffee tends to be a bit watered down, but it's still a reliable choice for any caffeine addict. Make sure to ask for extra sugar, though, if you prefer something on the sweeter end of the coffee spectrum. They also have other coffee-based drinks to choose from that are still under P50 like Macchiato and French Vanilla.
ADVERTISEMENT - CONTINUE READING BELOW
Serving suggestion: They have an array of bagels that will complement your coffee.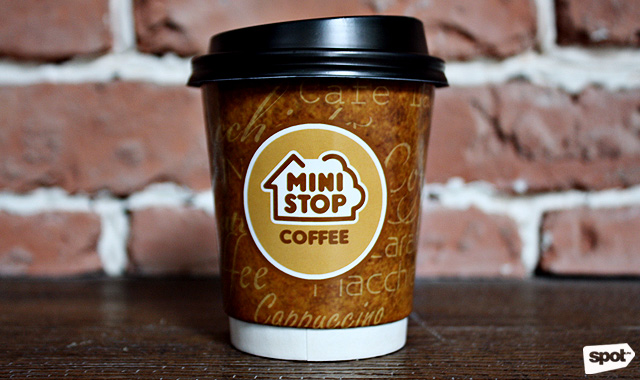 8. Ministop (P20)
You have to give it to Ministop for their take on delicious coffee blends that only fancy coffee shops offer. While it doesn't perfectly hit the spot, this is one of the best you can get for just a few coins. You can choose between Macchiato and Creamy Latte, although you might find these versions a bit sweeter than the original blend. 
Serving suggestion: Have a go at one of their sandwiches.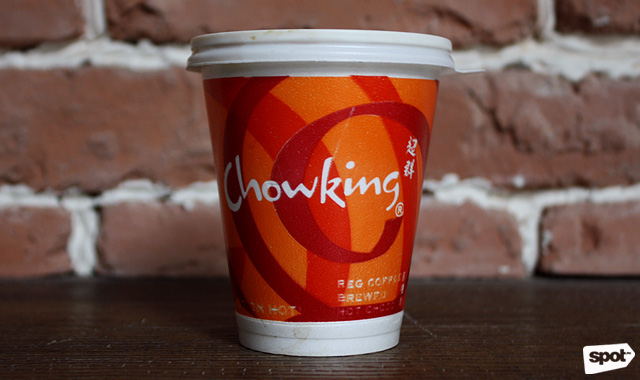 ADVERTISEMENT - CONTINUE READING BELOW
7. Chowking (P30)
Yes, you read it right. Chowking serves coffee, but only until 11 a.m. Take it easy on the creamer and sugar because too much could overwhelm the blend. But if you get it right, you have yourself a cup of joe that tastes like more than it costs.
Serving suggestion: Their coffee together with buchi (P35) makes for a quick but filling breakfast, especially when its served warm.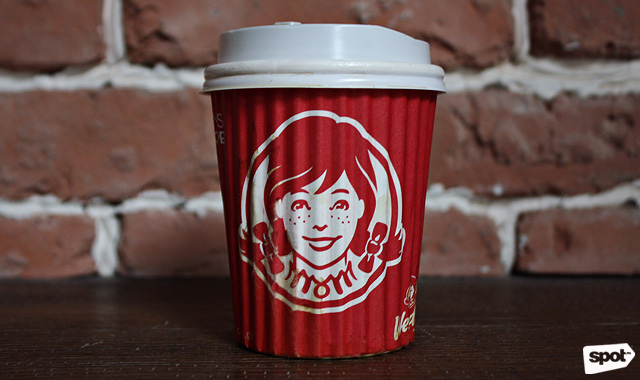 6. Wendy's (P30)
Wendy's proudly states that their coffee is brewed fresh all day long, and it's just the thing for those who don't like their cup too strong—though you have the option of shelling out an additional P6 to perk up your brew. 
Serving suggestion: The maximum number of sugar packets you can use is two.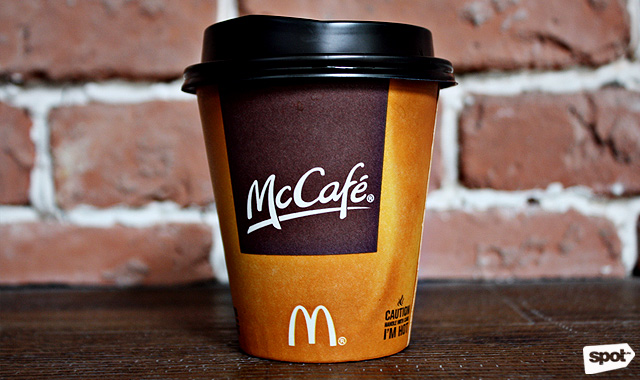 ADVERTISEMENT - CONTINUE READING BELOW
5. McDonald's (P30)
Aside from being everyone's cheap go-to for a quick caffeine fix, what makes the McDonald's blend stand out from the rest is the flavor of freshly ground beans in their brew. If you love the strong kind, this is perfect because even two packets of sugar won't be enough to tone down the bitterness. It's enough to get that balance if you mix it with one packet of creamer.
Serving suggestion: Pair it with good ol' pancakes.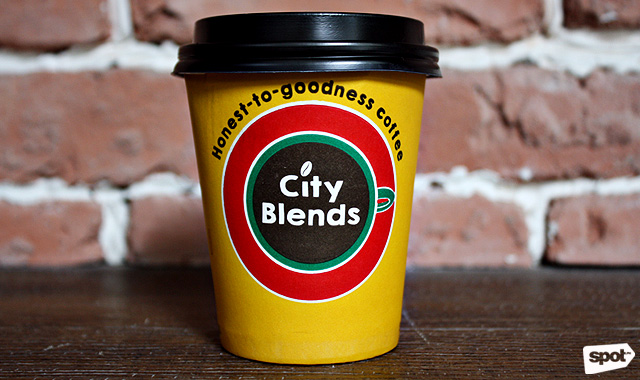 4. 7-Eleven (P20)
Let's be honest, you find the interactive machines (hotdog steamers, slurpee machines) at convenience stores fascinating. And 7-Eleven makes your coffee experience more fun by letting you choose between French Vanilla and Macchiato with just the press of a button. Whichever you go for, you'll be assured of a fresh brew that boasts the rich, mildly sweet flavor of Arabica beans for just P20 (eight ounces), P29 (12 ounces), or P39 (16 ounces).
ADVERTISEMENT - CONTINUE READING BELOW
Serving suggestion: If you prefer your drink sweet, you can pile on their unlimited supply of add-ons.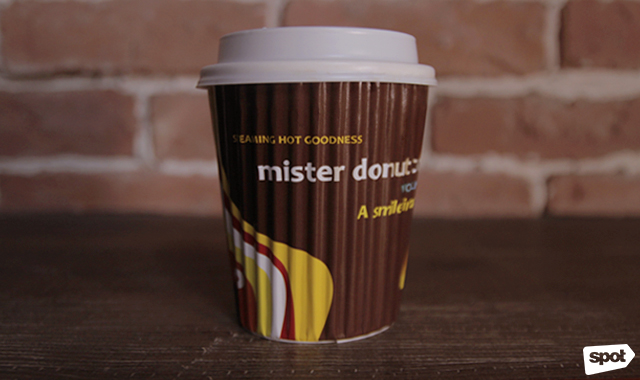 3. Mister Donut (P45)
This doughnut chain strikes a good balance between mild and strong, with coffee that has a robust flavor that's not too overwhelming. It's the type that you can drink black, but if you like your coffee white, one packet each of sugar and creamer should be enough to give you the perfect cup.
Serving suggestion: Black, with a Triple Choco Donut (P12) for contrast.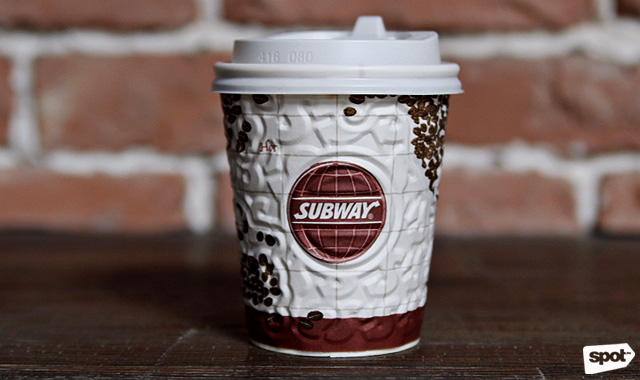 ADVERTISEMENT - CONTINUE READING BELOW
2. Subway (P30)
Subway's coffee has a sharp, bitter onset that may surprise at first, but a few more sips and you'll appreciate its incredibly smooth finish. There's also a hint of creaminess there that you can't miss, even without an extra packet of creamer. You might not always crave those subs, but you can rely on their coffee to give you a good jolt right when you need it.
Serving suggestion: All you need is one packet of creamer or sugar to amp up the flavor.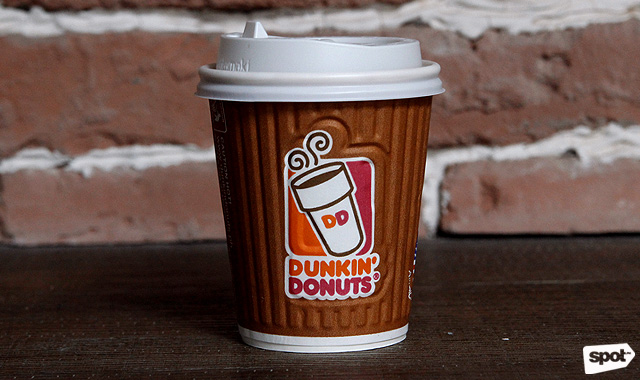 1. Dunkin' Donuts (P40)
There's nothing quite like getting your coffee fix from a place that you can find almost anywhere. It's usually difficult to hit the perfect balance between too strong and too sweet when getting coffee on the go, but Dunkin' Donuts definitely has their formula down pat, to satisfying results. Just add only one packet of creamer and two packets of sugar (or more if you have a sweet tooth) and you are good to go. If you're extra picky, make sure to ask for brown or white sugar, depending on your preference. Even without the add-ons, this brew fits the bill excellently whenever you're in dire need of a quick caffeine buzz.
ADVERTISEMENT - CONTINUE READING BELOW
Serving suggestion: Their Choco Butternut Munchkins go well with the bitterness of the coffee.
Photos by Nicole Dabu and Elaine Villanueva
Share this story with your friends!
---
Help us make Spot.ph better!
Take the short survey
Load More Stories