New Restaurant Alert: Paradise Dynasty at S Maison, Pasay
You'll have eight xiao long bao flavors to choose from.
Paradise Dynasty
2/F S Maison at the Conrad, Mall of Asia Complex, Pasay City
Contact: 828-8333, 838-8333
Open daily from 10 a.m. to 10 p.m.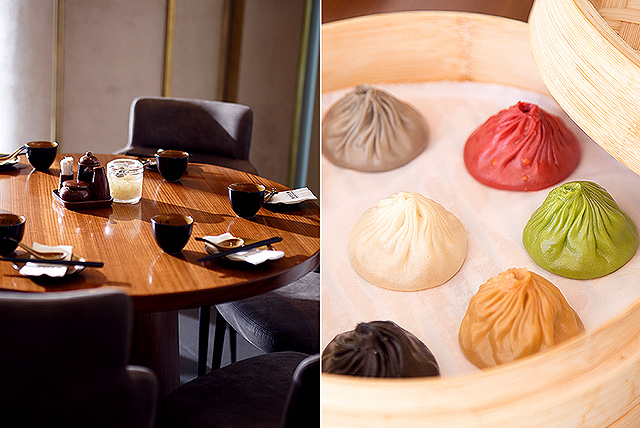 (SPOT.ph) Step inside Paradise Dynasty and know immediately that you're in for a luxurious fine dining experience—from the high ceilings and the rich red accents on the walls to the floor-to-ceiling windows that offer a prime view of the Manila Bay sunset.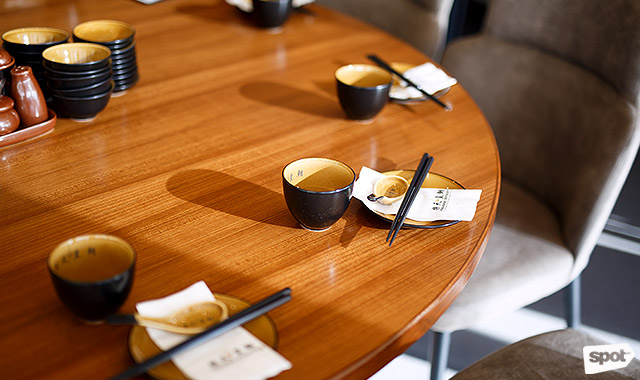 It's easy to feel intimidated and also worry about your wallet in a place as luxe as this, but if there's anything Eldwin Chua, CEO of Paradise Group Holdings, wants to emphasize at Paradise Dynasty, it's making premium food and a fine dining experience available for everyone.
One way they do this is by making Chinese food more accessible to the local palate. Don't get us wrong—everything is still as authentic as it can get, with chefs flown in from China preparing dishes the way they do back in their hometown. But just because it's traditional doesn't mean they can't put their own creative spin to these dishes.
Take the star xiao long bao. Xiao long bao is traditional street food from Shanghai but Paradise Dynasty makes a more delicate version fit for fine dining, with a large quantity of clear soup (more than a spoonful) contained precariously in a thin wrap.
What makes their xiao long bao even more extraordinary are the eight different flavors they offer. Eldwin shares that he was inspired by dainty and colorful French macarons. As with the French treat, each xiao long bao has a color that matches the flavor of its broth.
ADVERTISEMENT - CONTINUE READING BELOW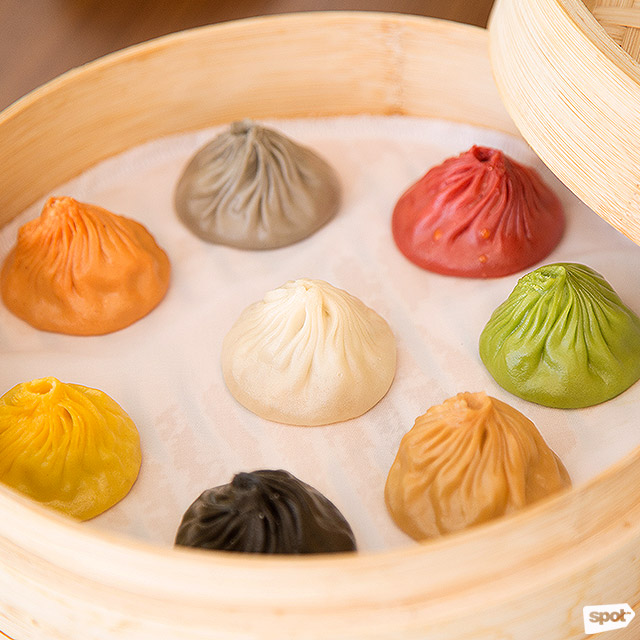 Specialty Dynasty Xiao Long Bao
A Specialty Dynasty Xiao Long Bao (P388/eight pieces) will get you eight flavors of the dumpling. The chef recommends starting in the middle with the Original (P188/six pieces, P298/10 pieces), which is filled with a clear chicken broth that highlights the meatiness of the pork center. Then rotate clockwise to sample all flavors, starting with the fresh herby Ginseng (P330/six pieces, P540/10 pieces) in bright green, and ending with the vibrant red Szechuan (P230/six pieces, P380/10 pieces) which offers intense heat. Other highlights are the Cheese (P230/six pieces, P380/10 pieces), whose sweet-salty broth makes it a hit with kids, and the rich Black Truffle (P330/six pieces, P540/10 pieces) with a slice of truffle mushroom lending intense earthy flavor to the broth of the bao.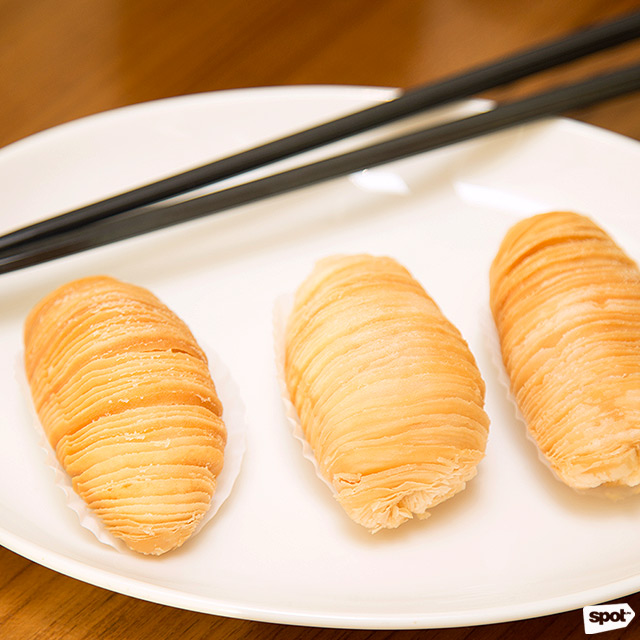 Radish Pastry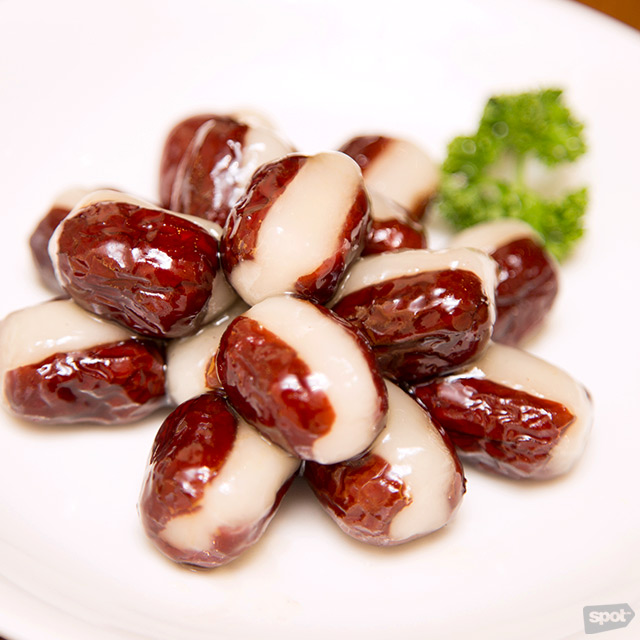 Steamed Glutinous Rice Stuffed in Red Dates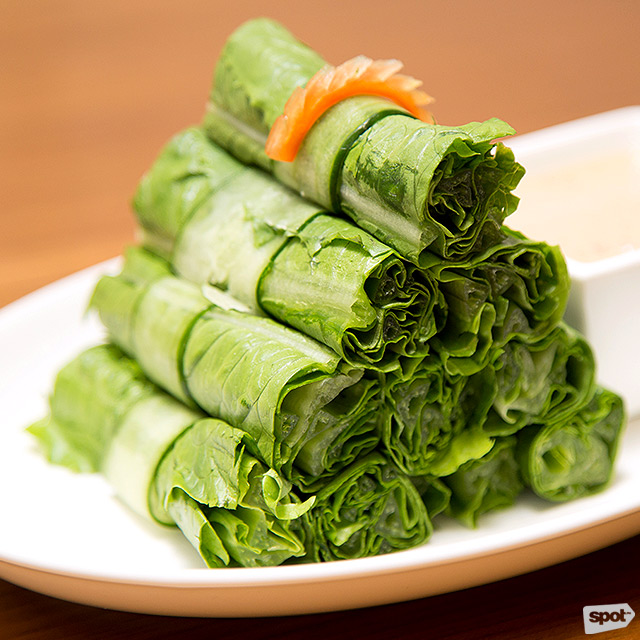 Lettuce Rolls with Homemade Sesame Sauce
The other specialty dishes feature the same creative and delicate touch. The Radish Pastry (P138/three pieces) is almost too exquisite to eat. Handmade flaky pastry is formed into dainty spirals which hold a mild and creamy radish filling, perfect for the sweet-salty flavor profile of the crust. The sweetness of the Steamed Glutinous Rice Stuffed in Red Dates (P230) makes you wonder whether it's more appropriate as dessert than appetizer but after several bites, your taste buds will thank you for the welcome respite from the savory dim sum. Another refreshing palate cleanser is the crisp Lettuce Rolls with Homemade Sesame Sauce (P180), with the lettuce brought in from China.

ADVERTISEMENT - CONTINUE READING BELOW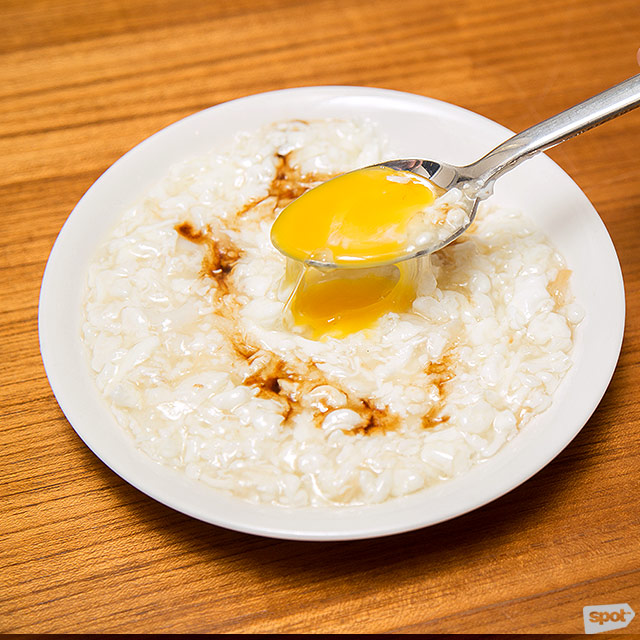 Scrambled Egg White with Fish and Conpoy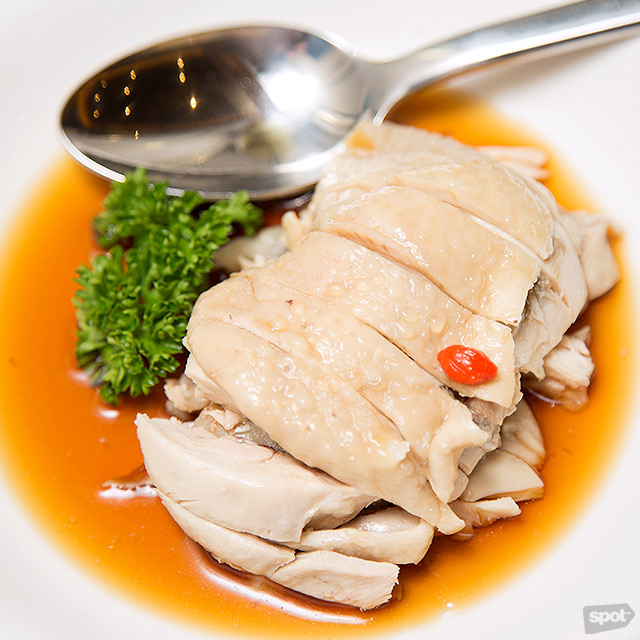 Drunken Chicken
Two traditional Chinese dishes that make it on the menu are the Scrambled Egg White with Fish and Conpoy (or dried scallop) (P328) and the Drunken Chicken (P230). The Scrambled Egg White with Fish and Conpoy traces its roots back to when most ordinary Chinese were unable to get their hands on prime seafood. Paradise Dynasty's take on it is painstakingly made, with egg whites carefully scrambled over low heat to get a silky mouthfeel. The Drunken Chicken, on the other hand, is intensely flavored with chicken soaked in Chinese rice wine. Every bite holds that strong sweetness of liquor.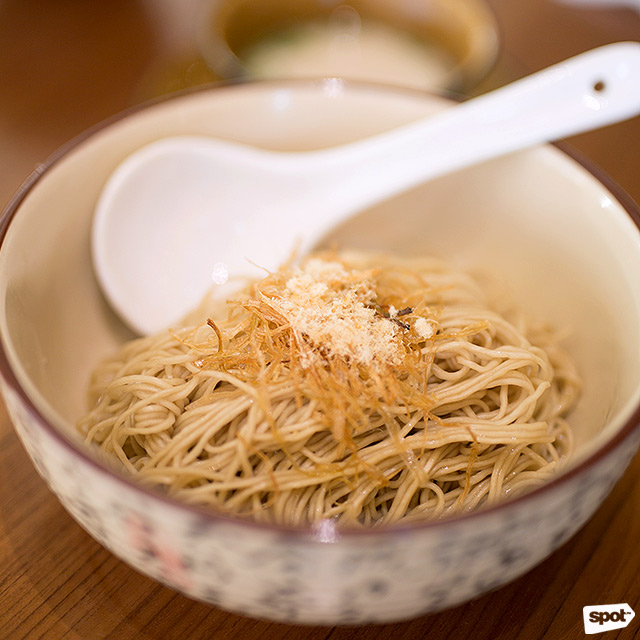 La Mian With Scallion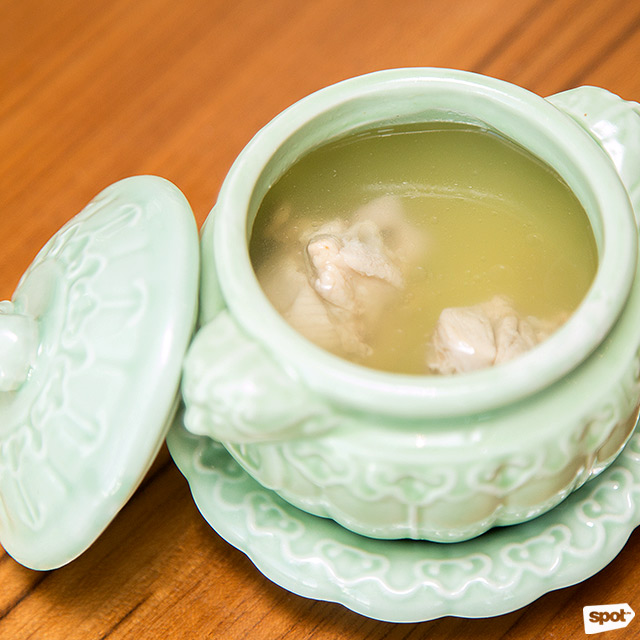 Double Boiled Chicken Soup
Paradise Dynasty's la mian are also must-tries. The deceptively simple La Mian With Scallion (P200) shines because of the noodles, which are hand-pulled and freshly made in their open kitchen. You can also warm up with the Double Boiled Chicken Soup (P198), served in a beautiful jade bowl. The clear stock holds so much flavor without any overpowering seasoning, and the chicken falls off the bone with a slice of a spoon (or chopstick). 
Dynasty, Eldwin shares, implies royalty and luxury in China. And with Paradise Dynasty's attention to detail, from the fine interiors to the delicately crafted cuisine, you will definitely feel like royalty.
Photos by Noel Salazar
Load More Stories