Ever wondered what it would be like to eat like a Jedi?
You can try it this month. And may the fork be with you.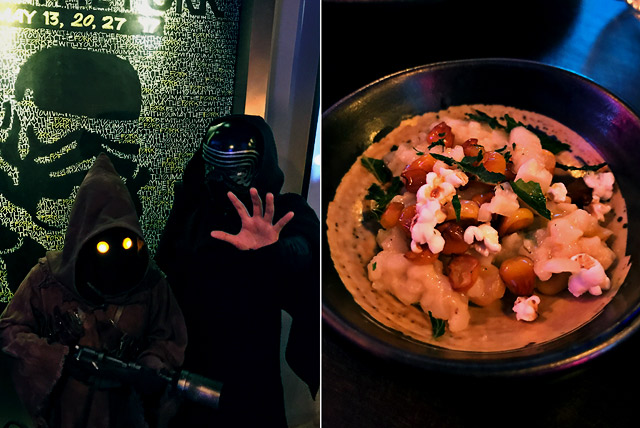 (SPOT.ph) The original Star Wars was released exactly 40 years ago this month, and to celebrate, fans all over the world are having their own little get-togethers, many of them no doubt dressed-up as a storm trooper, Princess Leia, or maybe even Yoda.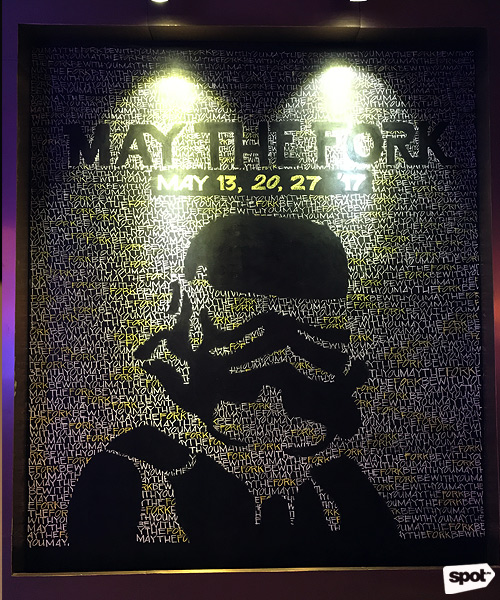 ADVERTISEMENT - CONTINUE READING BELOW
CONTINUE READING BELOW
Recommended Videos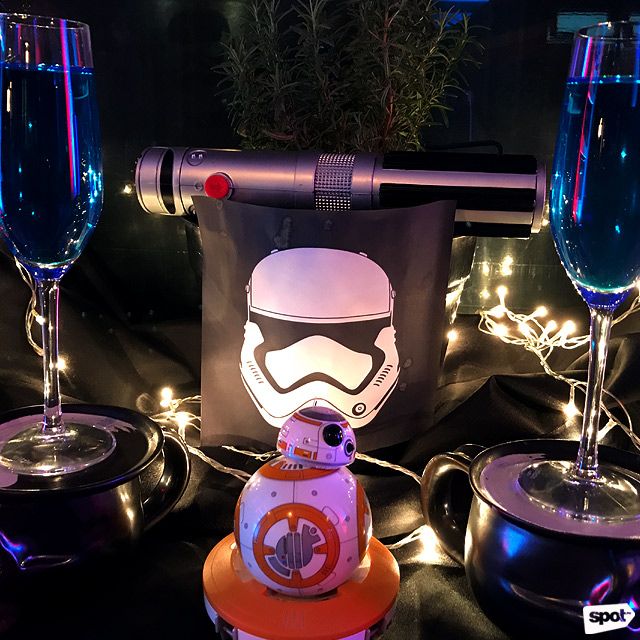 If you think there's a Jedi inside of you—or even if you identify as a Sith lord—but you don't know where to go to mingle with kindred spirits, a dining startup is taking it upon themselves to give you an experience that's straight out of a galaxy far, far away.
ADVERTISEMENT - CONTINUE READING BELOW
Plato.ph is hosting a Star Wars-themed evening dubbed May The Fork for the next three Saturdays of this month (May 13, 20, and 27). The self-described "Airbnb for restaurants," which connects talented chefs with adventurous diners, is hosting the event not just for fans of the blockbuster series but for those who like a good meal as well.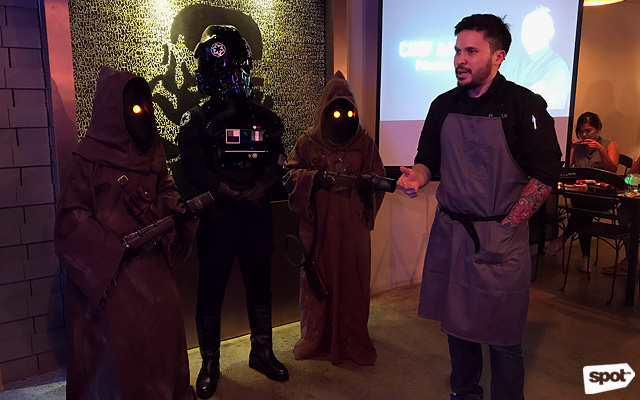 ADVERTISEMENT - CONTINUE READING BELOW
Chef AJ Reyes explains the dishes to a couple of Jawas and an Imperial Storm Trooper
If you've ever wondered what kind of food would be served in the Star Wars universe (and who hasn't?) there's no need to hop on the Millennium Falcon and jump to hyperspace to find out. The Plato PH team enlisted the help of Chef AJ Reyes, who has worked in the kitchens of Mecha Uma and Vask, to turn these dreams into culinary reality.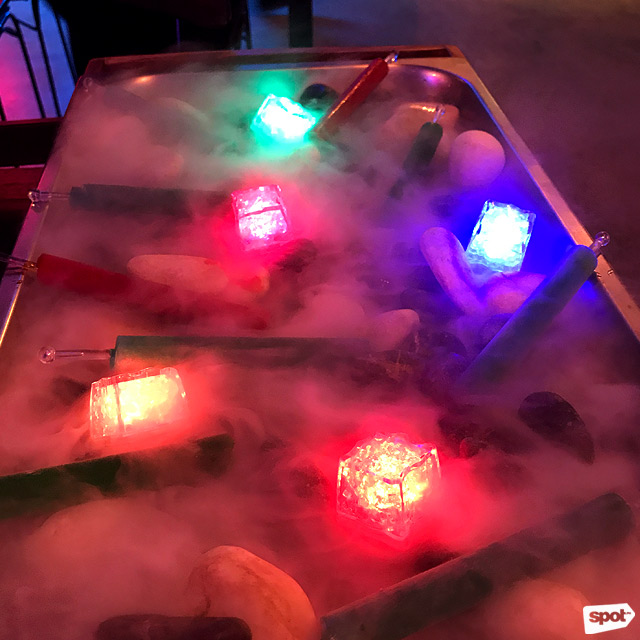 ADVERTISEMENT - CONTINUE READING BELOW
Lightsaber popsicles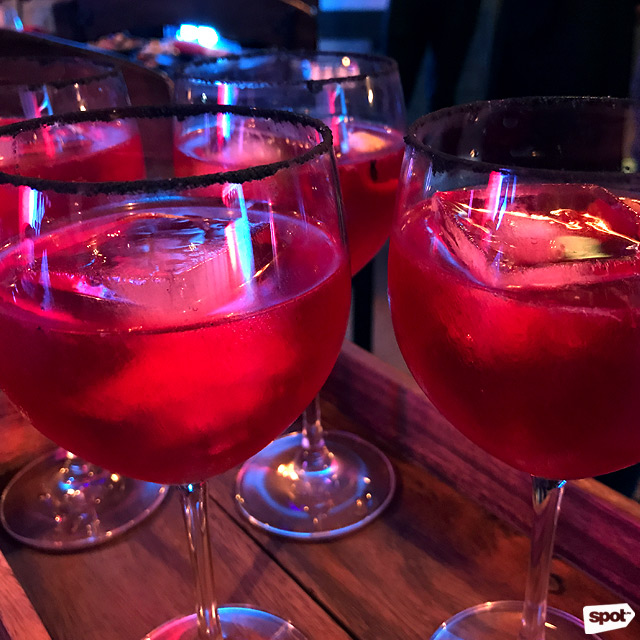 Kylo Ren Cosmopolitan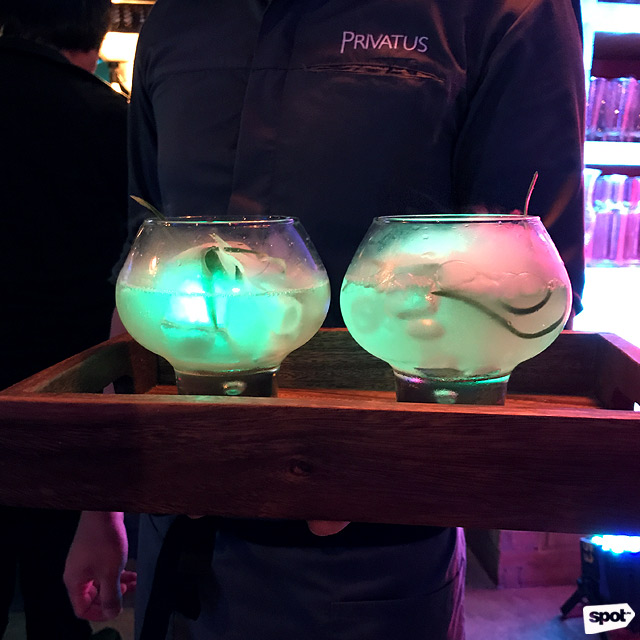 ADVERTISEMENT - CONTINUE READING BELOW
Yoda Soda
As soon as guests arrive at Privatus, a private dining restaurant in Pasig City, you'll be offered Lightsaber Popsicles served in a gaseous tray. Careful though as the icy treats are laced with vodka.
For actual liquid libation, try the Kylo Ren Cosmopolitan (although we honestly can't imagine the tortured, menacing Ren nursing this drink at the Death Star watering hole). If you're in the mood for something, er, greener, there's the Yoda Soda, which is made to look like the swamp planet of Dagobah, where the wise old Jedi master hid and trained Luke Skywalker.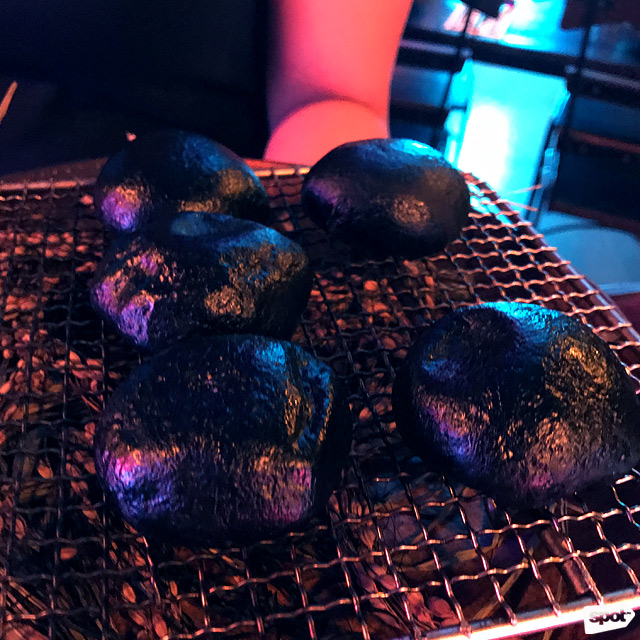 ADVERTISEMENT - CONTINUE READING BELOW
Death Asado
With the way the menu was conceptualized and executed, there's little doubt that Chef AJ is himself a Star Wars geek. Start with Death Asado, which are little black squid ink buns enveloping a spicy asado center.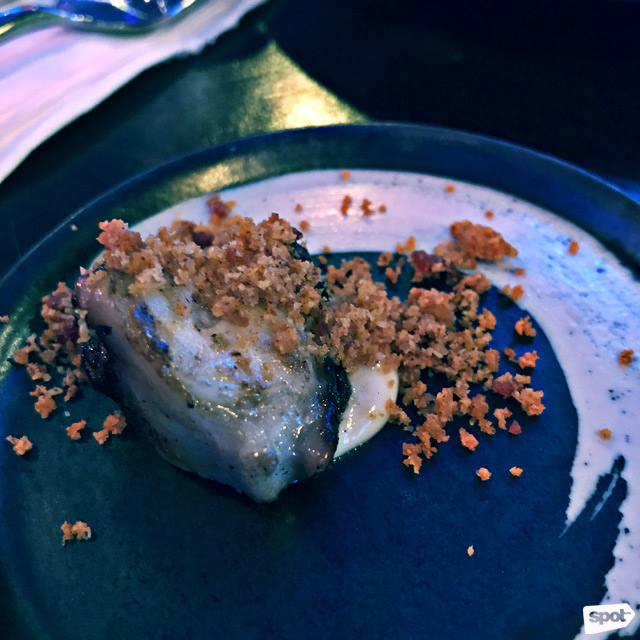 The End of Sarlacc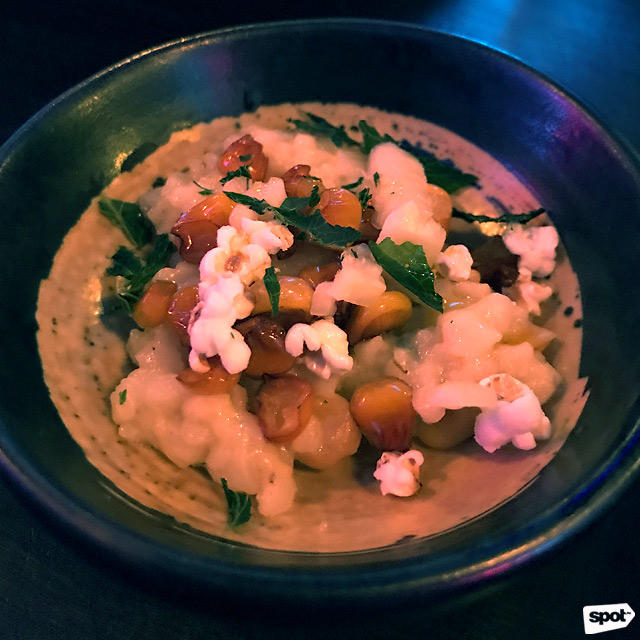 ADVERTISEMENT - CONTINUE READING BELOW
Aunt Beru's Grits
The End of Sarlacc is grilled octopus on a bed of garlic mayo and sprinkled with bacon breadcrumbs. If you've seen Return of the Jedi and know what the sarlacc is, you'll understand and appreciate the use of the cephalopod in this dish.
Aunt Beru's Grits, which is corn served three ways (smoked, crispy, and creamed) is a play on texture as well as a tip of the hat to the maternal figure in hero Luke Skywalker's life.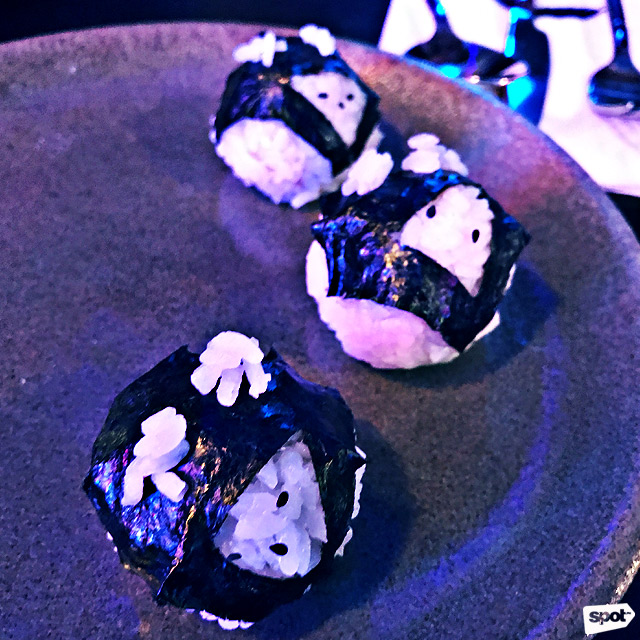 ADVERTISEMENT - CONTINUE READING BELOW
Ewok Sushi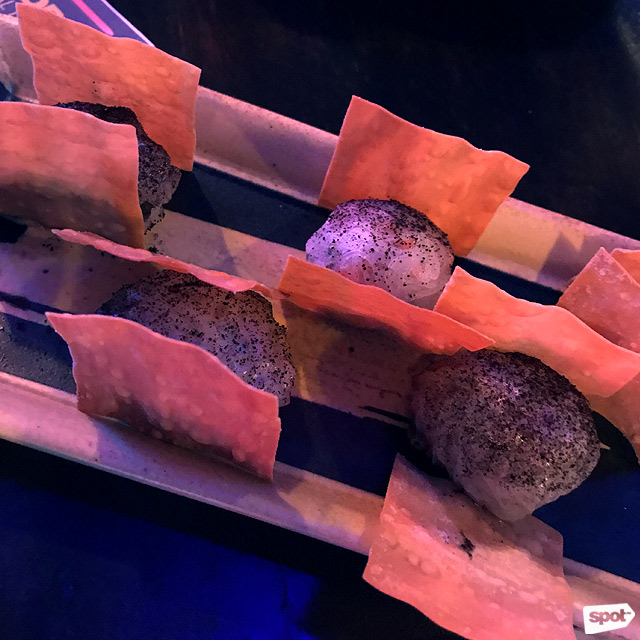 Thai Fighter Rolls
Then there's Ewok Sushi, which, thankfully (or sadly, depending on how you feel about the bear-like creatures in Return of the Jedi) isn't actually made from ewok meat. It's basically just Wagyu beef inside a big ball of sushi rice, with cutesy nori used to make something that resembles an ewok face.
ADVERTISEMENT - CONTINUE READING BELOW
Thai Fighter Rolls are shaped like TIE fighters (get it?) and are basically spring rolls with baked wanton chips for "wings."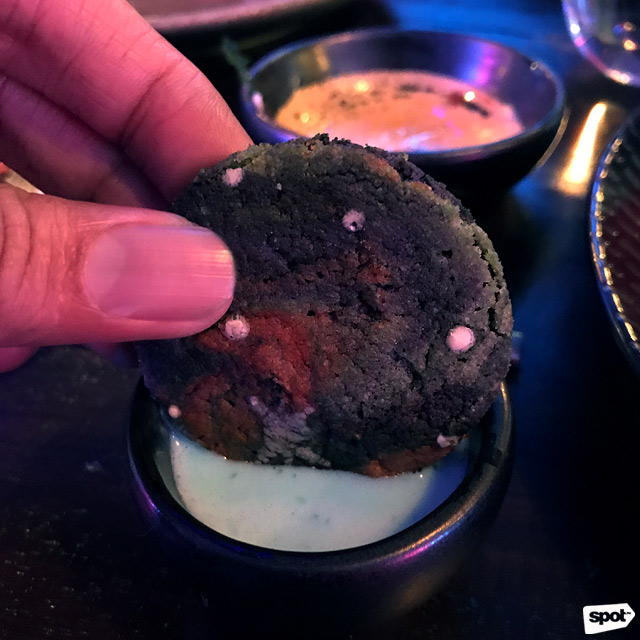 Blue Milk with Cookies
Finally, for something sweet, have some of Blue Milk with Cookies, just like how Aunt Beru (presumably) made them. You know, before she died.
During dinner, there's an opportunity to mingle with your fellow nerds, we mean, diners, and take selfies with a revolving cast of Star Wars characters in full costume. At the media launch, there were appearances by Rey, a couple of Jawas, a few storm troopers, and Kylo Ren himself.
ADVERTISEMENT - CONTINUE READING BELOW
If all this sounds like your thing, book a seat or three through Plato.ph's website or contact Jio Capinpin at 0917-580-5880 or jio@plato.ph. May the fork, er, the force be with you!
May the Fork, a Star Wars Social Night is happening on May 13, 20, and 27, 9 p.m. to 11 p.m. Tickets are at P1,500.
Photos by Paul John Caña
Are you sure you want to delete this list?

Load More Stories