15 Great Supermarket Finds For Your Next Grocery Run
Matcha Pocky sticks, anyone?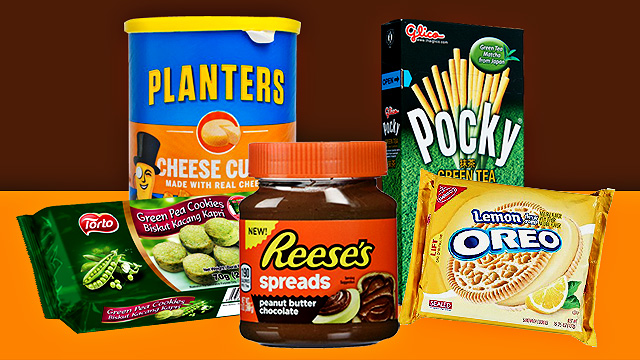 (SPOT.ph) Grocery shopping can be a drag sometimes, especially when you keep on loading your cart with the same old items week in and week out. But not a lot may know that the supermarket is also one big treasure trove of obscure snacks waiting to be discovered! Read on as we let you in on some of the coolest snack food we found on our last treasure hunt.
ADVERTISEMENT - CONTINUE READING BELOW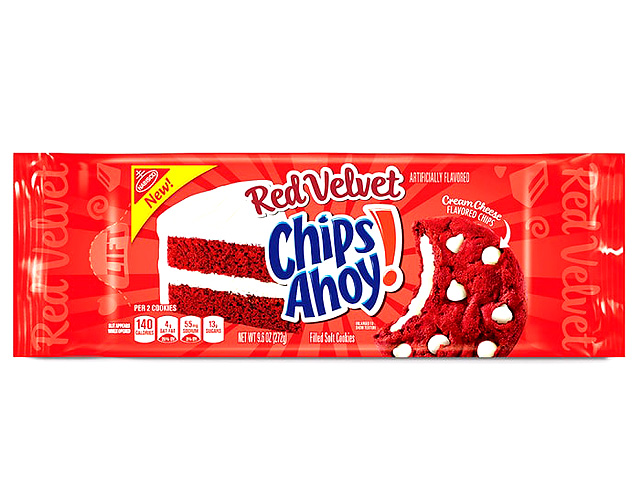 Red Velvet Chips Ahoy! (P399)
Each bite of this fiery-colored cookie will give you an explosion of tangy flavors from the crème core down to its cream cheese bits. We may have found your new favorite snack to binge on while watching Netflix.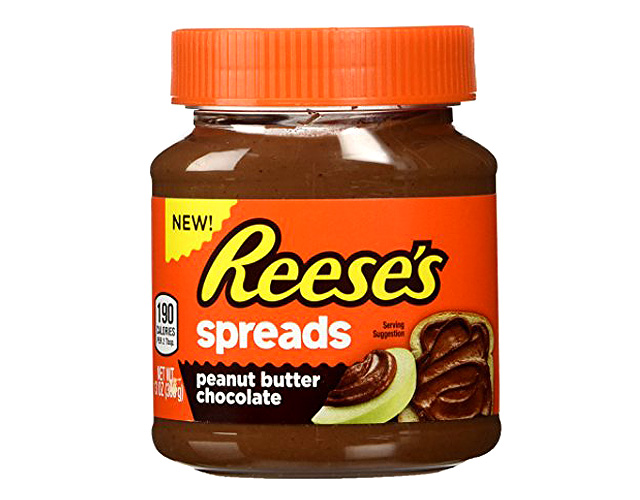 ADVERTISEMENT - CONTINUE READING BELOW
Reese's Peanut Butter Chocolate Spread (P259)
Yes, Reese's Peanut Butter cups are a godsend. But have you ever found yourself finishing the chocolate edges first so you can save its salty and nutty middle for last? This Peanut Butter Chocolate Spread is literally a tub of pure, gooey Reese's peanut butter. Slather it on a bagel, apples, or, heck, just lick it off a spoon! It's that good.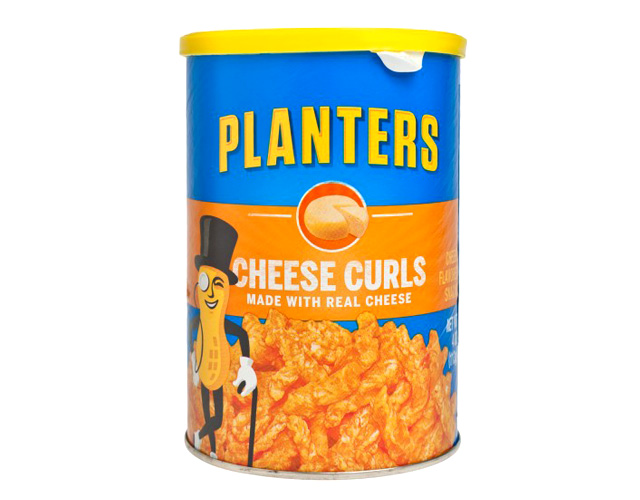 ADVERTISEMENT - CONTINUE READING BELOW
Planters Cheese Curls (P124.50)
When news broke that Planters Cheese Curls is available again on local grocery shelves, '90s kids went crazy nostalgic over the neon-orange snack food. At the sight of its signature blue tin can and yellow plastic lid, who wouldn't be? The verdict? It still tastes like our childhood.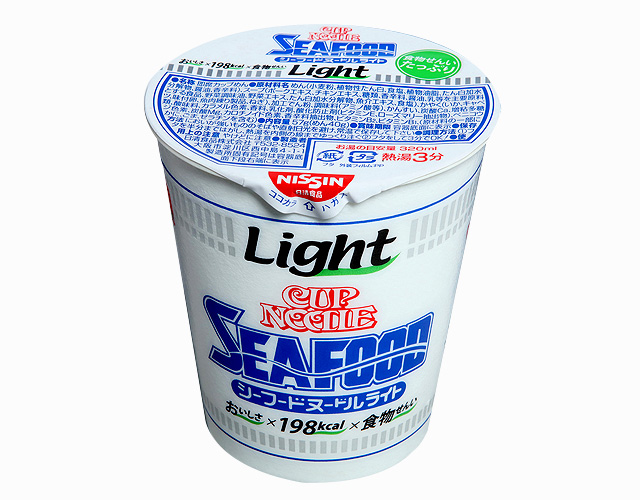 ADVERTISEMENT - CONTINUE READING BELOW
Nissin Seafood Cup Noodles Light (P120.75)
Grab this one for a quick, low-calorie snack. The Nissin Seafood Cup Noodles Light only has 192 calories—less than double the average! Not only that, but you'd still get its signature rich broth along with real chunks of seafood.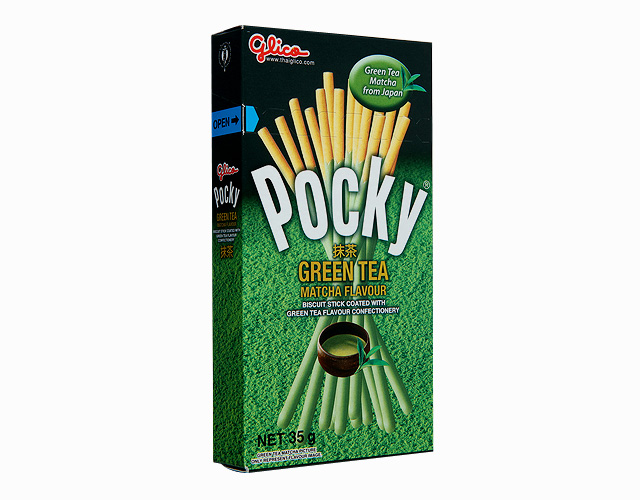 Glico Pocky Green Tea (P33.50)
ADVERTISEMENT - CONTINUE READING BELOW
Attention, matcha addicts: A green tea Pocky exists. These matcha biscuit sticks are a delight to eat, especially if you're not a big fan of sweet snacks. Meanwhile, it has all the qualities of everyone's favorite classic flavor: Earthy and absolutely savory!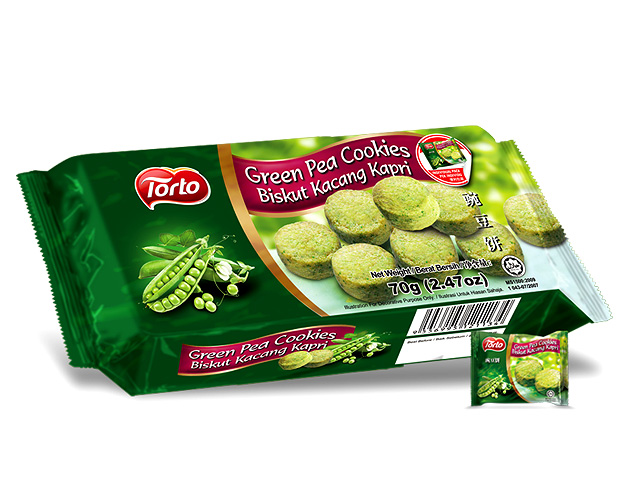 Torto Green Pea Cookies (P56.50)
We've heard of green pea bites and crisps before, but green pea cookies? Don't be fooled by its pale green color, this crunchy snack is actually yummy—in a unique kind of way.
ADVERTISEMENT - CONTINUE READING BELOW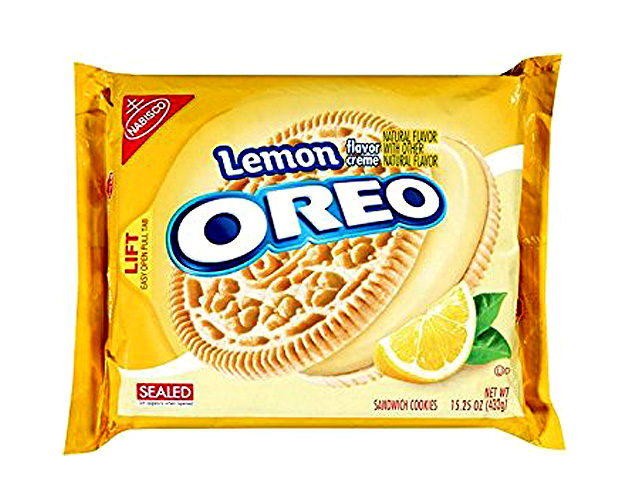 Lemon Oreo (P270)
For all you lemon lovers out there, this Oreo flavor may just be the solution to all your zesty-food cravings. You may think its most distinguishing factor is its bright yellow coating, but bite into it and you'll be surprised. Its citrusy taste is reminiscent of lemon bars, which is why we think it's a good match with tea, not milk.
ADVERTISEMENT - CONTINUE READING BELOW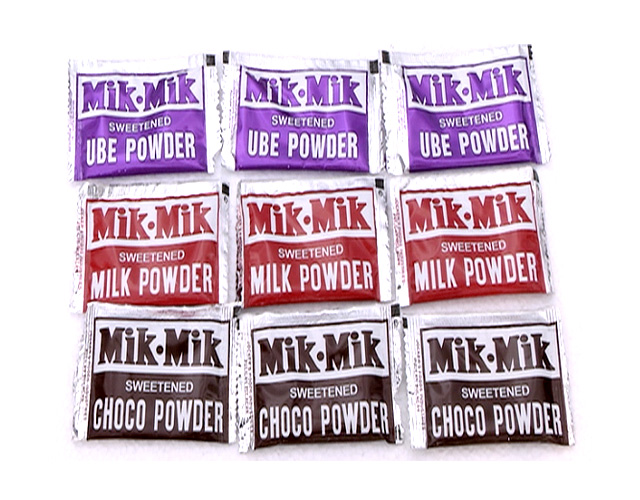 Mik-Mik Ube (P11.75)
Maybe you've heard of this sweetened powder's chocolate variant before, but Mik-Mik's Ube flavor is a gem. Sip the addictive purple powder using the little straw that comes with the sachet and let your taste buds party!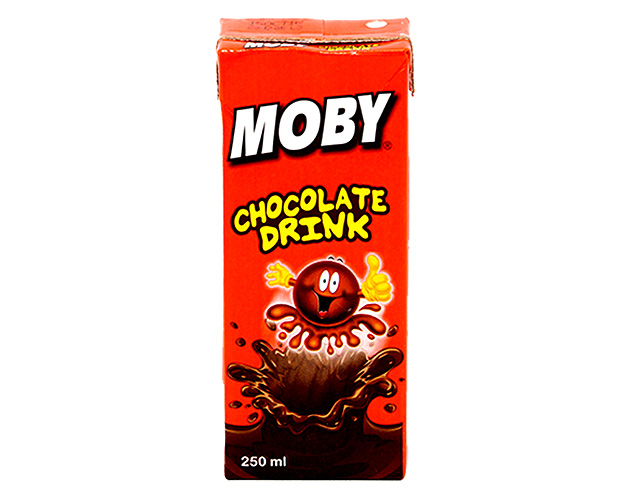 ADVERTISEMENT - CONTINUE READING BELOW
Moby Chocolate Drink (P16.75)
We all know Moby as the crunchy chocolate snack our moms used to pack in our lunch boxes in elementary. Hold on to your chairs because this popular recess food has now been transformed into a delicious drink!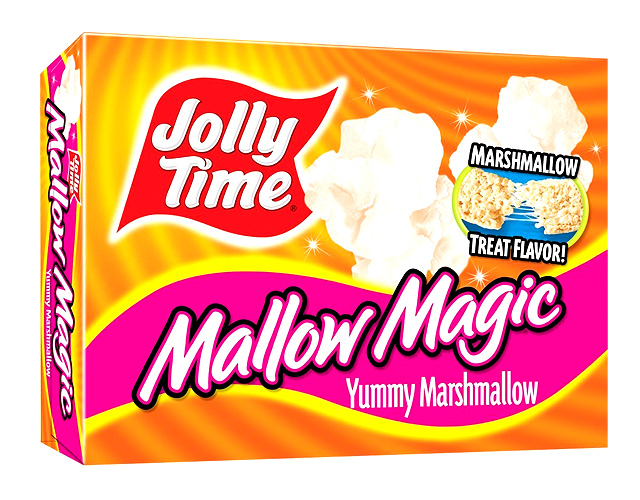 Jolly Time Marshmallow Popcorn (P98.75)
We didn't know popcorn and marshmallows go well together, but Jolly Time's marshmallow-flavored microwaveable popcorns are a standout. Every piece is a sweet treat and jarringly addictive!
ADVERTISEMENT - CONTINUE READING BELOW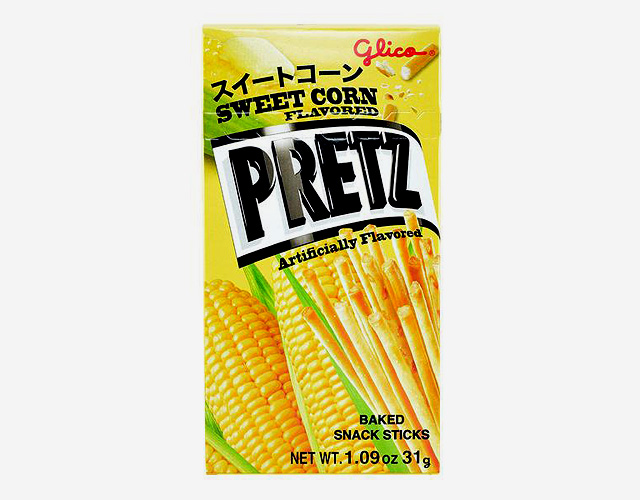 Glico Sweet Corn Pretz (P24.50)
They weren't kidding when Glico said this supermarket find is "corn on a stick." The Sweet Corn Pretz tastes like sweet, buttered corn on a hot summer day. It's crispy and perfect when you feel like munching on something different.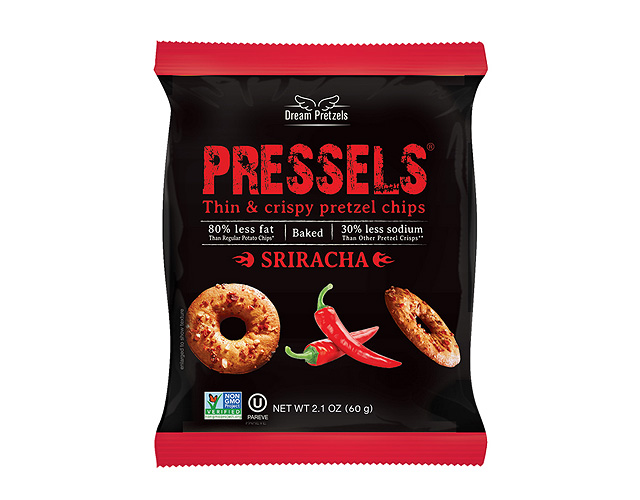 ADVERTISEMENT - CONTINUE READING BELOW
Dream Pretzels Sriracha Pressels (P149)
Finally, a Sriracha-flavored snack! Believe us when we say that this spicy cult favorite goes well with almost anything you can ever imagine: tacos, burgers, steak, and even baked pretzels!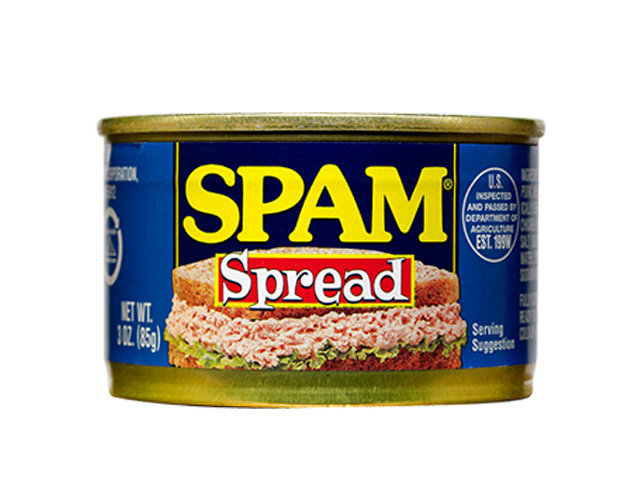 SPAM Spread (P99)
Whoever invented this product must have been really bored with his chicken sandwich spread...but we're not complaining! We're actually very, very thankful. #blessed
ADVERTISEMENT - CONTINUE READING BELOW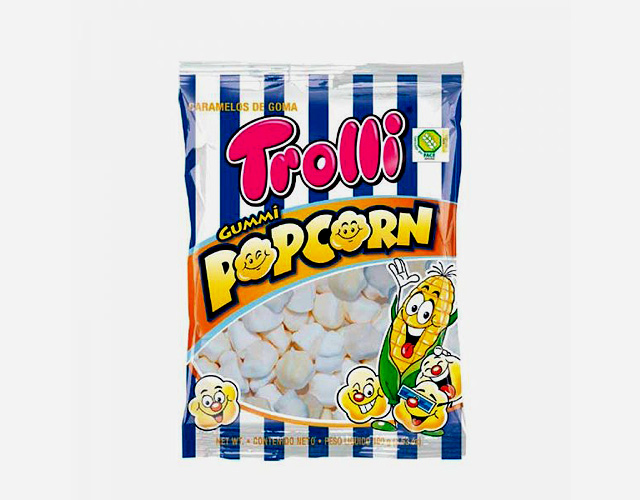 Trolli Gummi Popcorn (P19.25)
We're sure you've tried Trolli's Sour Bite Crawlers, or the childhood favorite Gummi Burger (which we still like to deconstruct and eat piece by piece!), but Gummi popcorns? What will they think of next? Gummi burritos?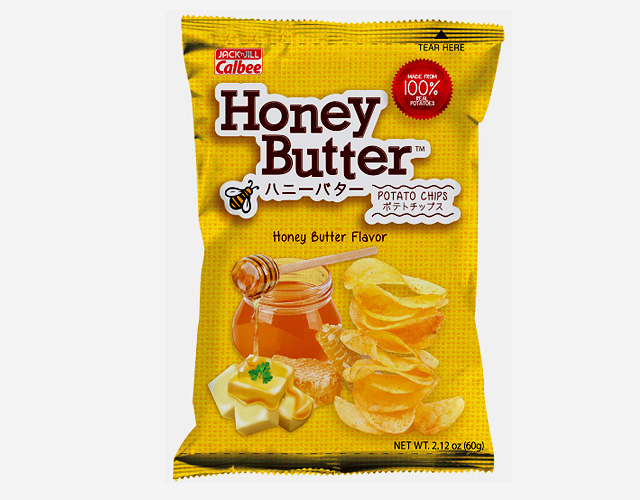 ADVERTISEMENT - CONTINUE READING BELOW
Calbee Honey Butter Chips (P90/170 grams, P26/60 grams)
Jumping on this year's honey butter trend is Japanese snack food maker Calbee. We don't know how they did this lip-smacking snack, but this flavor's balance of salty and sweet is a winner. We suggest you also try the wasabi variant if you want something with an intense kick!
Available at Marketplace by Rustan's, SM Supermarket, Robinsons Supermarket, and Pioneer Centre Supermart.
Recommended Videos
Load More Stories