FIRST LOOK: New York's Nathan's Famous Hot Dogs Is Here to Stay
We'll be frank with you-they're famous for a reason!
Nathan's Famous
G/F Ayala Malls Vertis North, Mindanao Avenue, Quezon City
Contact: 929-9000
Open daily from 11 a.m. to 11 p.m.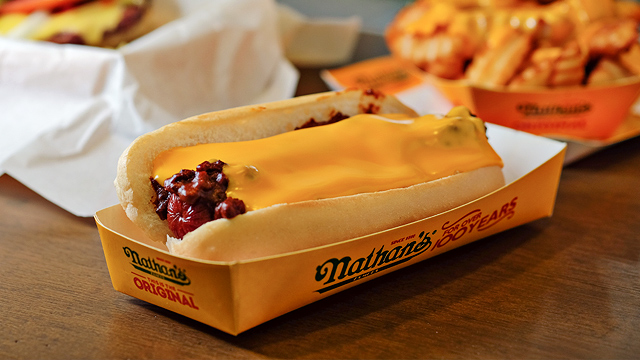 (SPOT.ph) Before it was the concrete jungle where Miss Golightly found herself, where Carrie met Big, where Monica and Chandler fell in love, New York was—and has thus far remained—a place where dreams are born to either come true or die in a blaze of glory. It sounds like a lot to expect of one city, but that's what happens when people from all over come to one place to build (or rebuild) a life.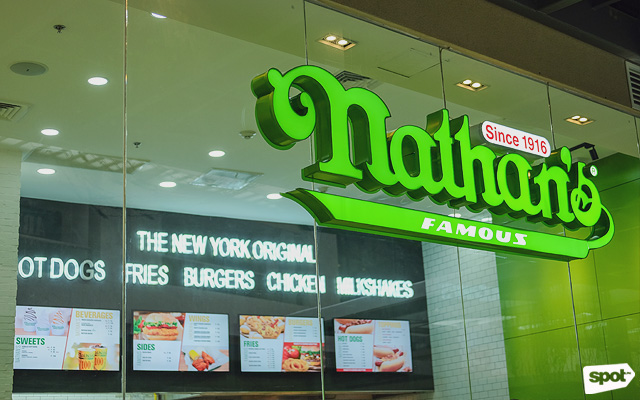 ADVERTISEMENT - CONTINUE READING BELOW
Just off the shore of Brooklyn, Coney Island stands proud as one of the first things immigrants would see when their ship came in. Iconic for being, essentially, one giant amusement park, it's only natural that the food you can buy there would make up the foundations of the experience. The hot dogs and fries at Nathan's Famous are one such food.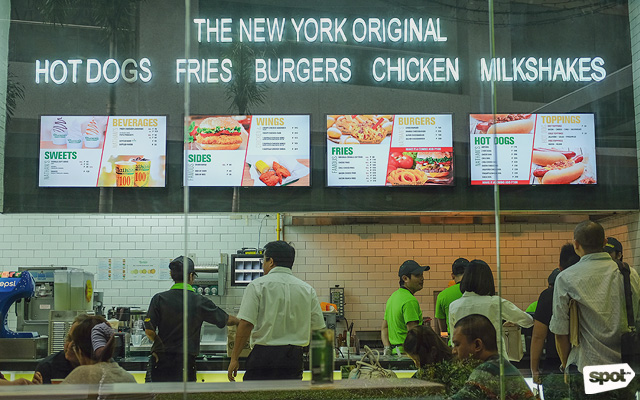 CONTINUE READING BELOW
Recommended Videos
ADVERTISEMENT - CONTINUE READING BELOW
One wall is lined with the history of the original stand—now standing as its own edifice—from a lone photo of the founder, Nathan Handwerker and his wife Ida, to the numerous phases that the facade had gone through since 1916. Imagine trying to set up shop in the middle of the First World War, though!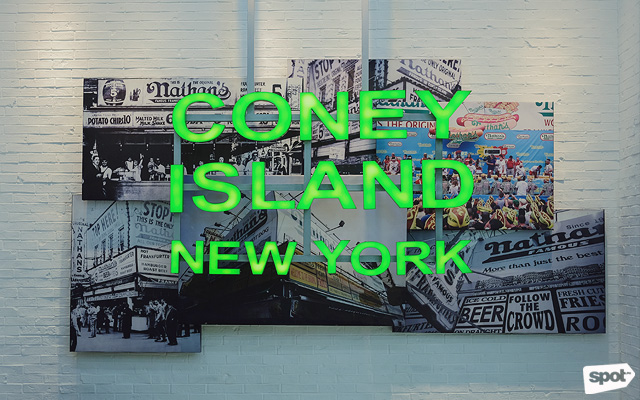 So while we can't bring tilt-o-whirls and Lady Liberty over to Metro Manila, Nathan's will have to suffice—and does it ever.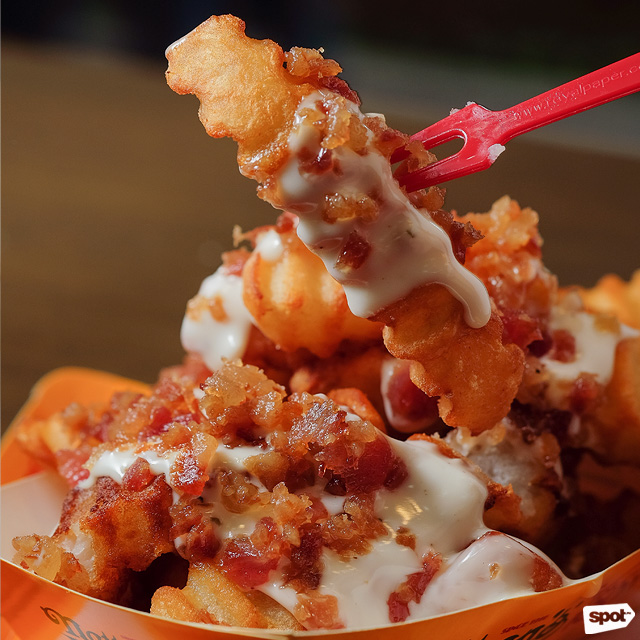 ADVERTISEMENT - CONTINUE READING BELOW
Bacon Ranch Fries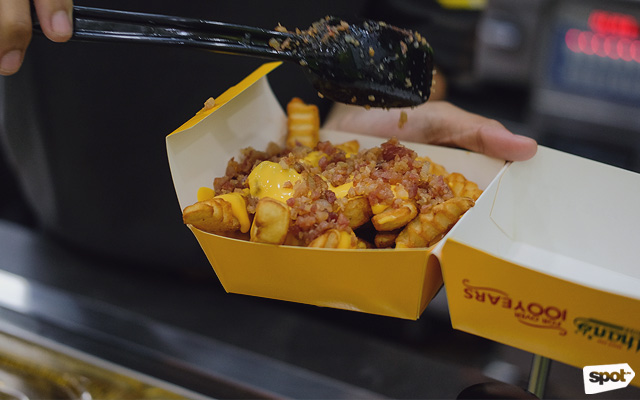 Bring on the bacon!
Cheese Fries
Their Lemonade (P90) is an excellent place to start, paired with any order of spuds. We recommend the Cheese Fries (P110) or the Bacon Ranch Fries (P140). But any of them will fulfill your burning need for gooey potato-ey goodness.
ADVERTISEMENT - CONTINUE READING BELOW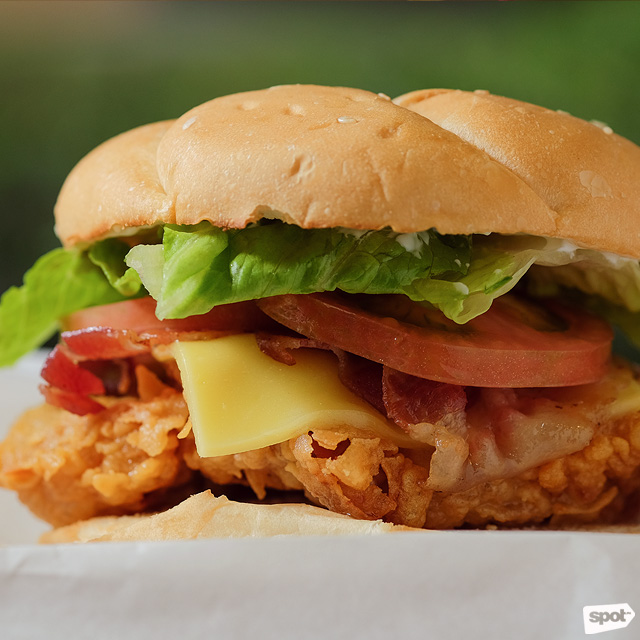 Crispy Chicken Club Sandwich
Weirdly enough, they also make a mean Crispy Chicken Club Sandwich (P235), whose name is really all the description you need. In a blanket of crunch lies some of the softest chicken you've ever put near your face. A lot of places promise these things about their chicken sandwich, but Nathan's delivers. (God, we wished they'd deliver, too!)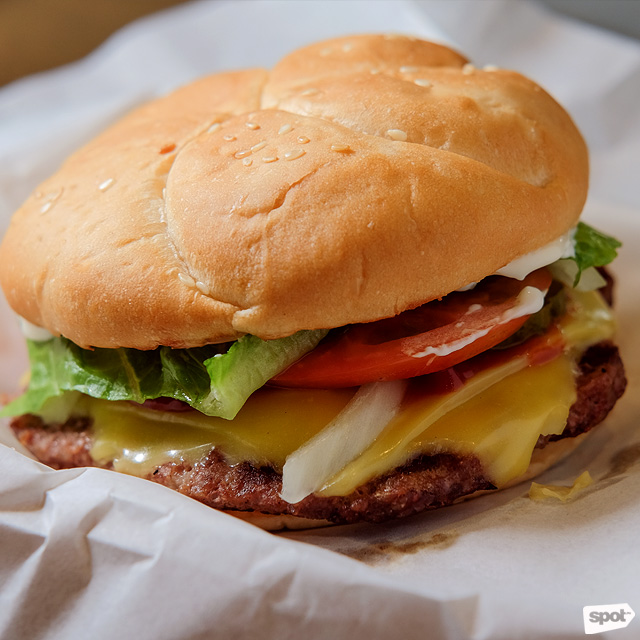 ADVERTISEMENT - CONTINUE READING BELOW
Cheeseburger
For that friend you've got who eats nothing but burgers (we all know that one guy), they've still got you covered. The Cheeseburger (P160) is pretty damn decent, considering this is primarily a hot dog joint. Where others might make these other options an afterthought, Nathan's seems to genuinely have something for almost everyone.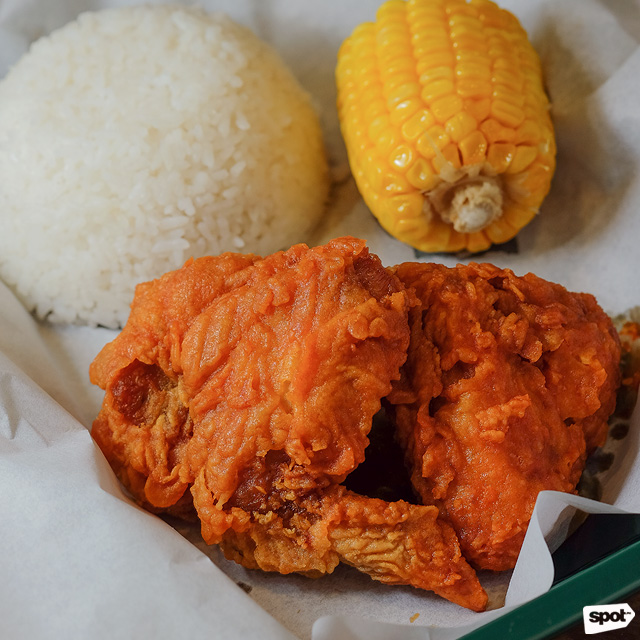 Buffalo Chicken Wings
And it wouldn't be a Philippine branch if they didn't start serving rice, would it? The Buffalo Chicken Wings (P185) are served with both corn on the cob and a healthy heap of rice. With just the right amount of tender interior against the leaning-towards-painful level of spiciness and a little bit of tang, you might forget about the hot dogs if they weren't, without a doubt, still the stars of this rodeo.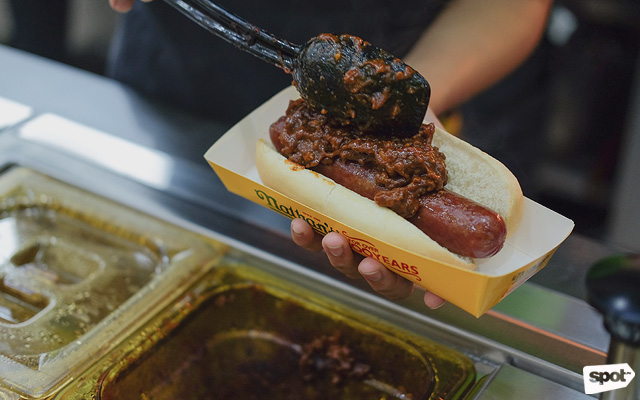 ADVERTISEMENT - CONTINUE READING BELOW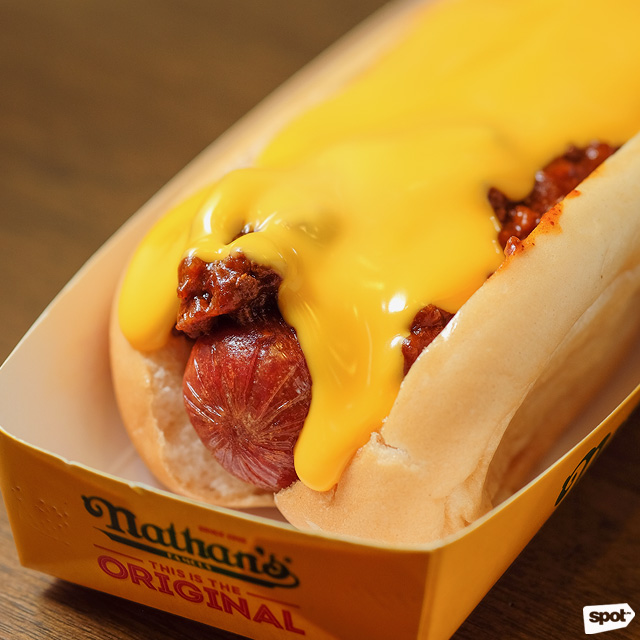 Chili Cheese Dog
The Chili Cheese Dog (P230) is almost too easily a favorite. It's kind of self-explanatory, really. A little heat, a little saltiness, a whole lot of Don't Eat This In Two Bites. Because the temptation is to do exactly that, which will result in ordering another, and that's just not right. Or is it?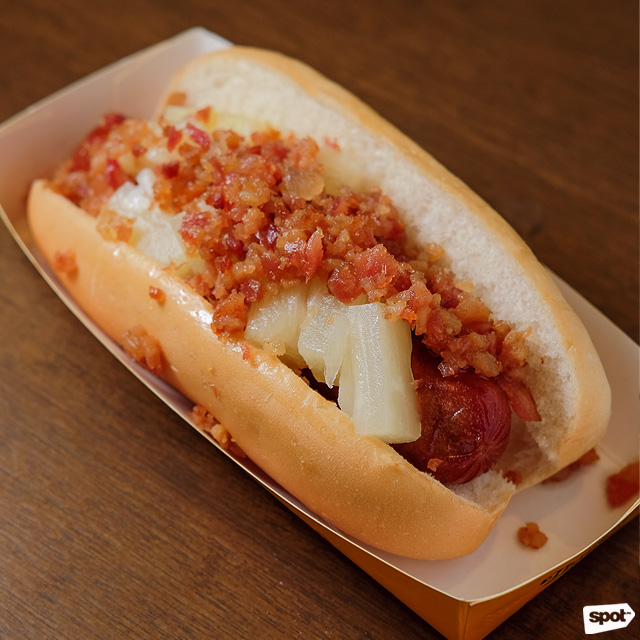 ADVERTISEMENT - CONTINUE READING BELOW
Pineapple Bacon Dog
Nathan's is adapting beautifully to their new environment with the Pineapple Bacon Dog (P230), which not only sounds like a great costume for your actual Dachshund, but is also a great little twist on the regular bacon hot dog. Not too sweet, not too left field—altogether worth a try.
The original kiosk is about 101 years old now, so technically, eating a hot dog from Nathan's is like having a little piece of history in your digestive tract. And hey, if nothing else, it's a great comforting classic. We're just sad that there aren't any Ferris wheels nearby!
Photos by Majoy Siason
Share this story with your friends!
---
Help us make Spot.ph better!
Take the short survey
Load More Stories