The Japanese Didn't Really Invent Sushi and More Mind-Blowing Facts
Wait, what?
(SPOT.ph) Sushi may be synonymous to Japanese food, but it actually originated from somewhere else—and it's not Japan. According to Food & Drink Infographics: A Visual Guide to Culinary Pleasures by Simone Klablin and edited by Julius Wiedemann, the Japanese staple is believed to have come from Thailand or China, finding its origins in a method known in Japan as nigirisushi. In this process, fish is cleaned then preserved in layers of rice and salt, a popular technique in the days when the fridge has yet to exist.
But Japan has since made the dish their own; sushi became popular in the East Asian country in the 17th century, with many varieties like temaki (handroll), maki (seaweed roll), futomaki (seaweed roll with greens), and the traditional nigiri (a ball of rice topped with a slice of fish).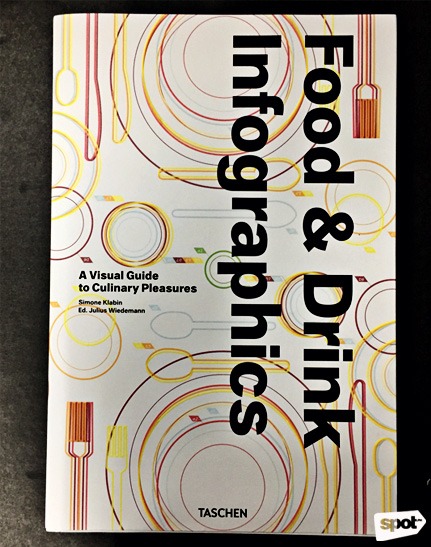 Find more facts in this 500-page coffee-table book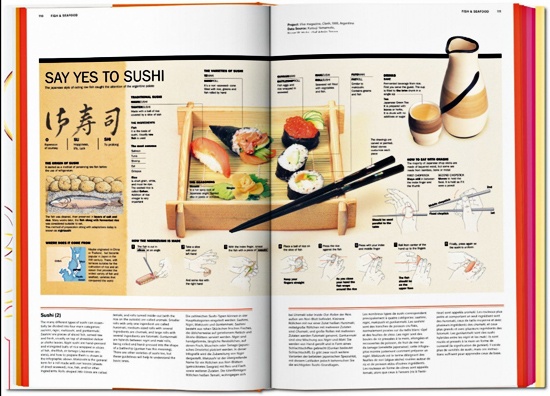 ADVERTISEMENT - CONTINUE READING BELOW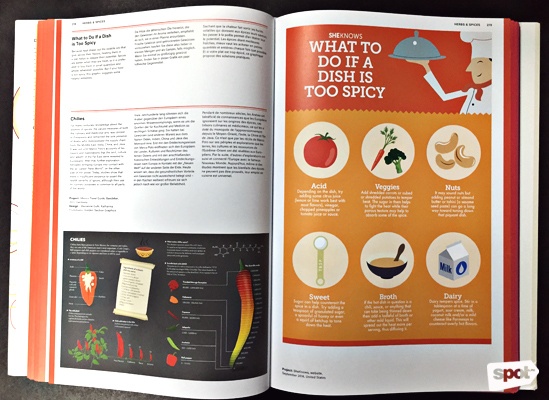 CONTINUE READING BELOW
Recommended Videos
 The book is full of useful guides translated into fun visuals by publications from all over the world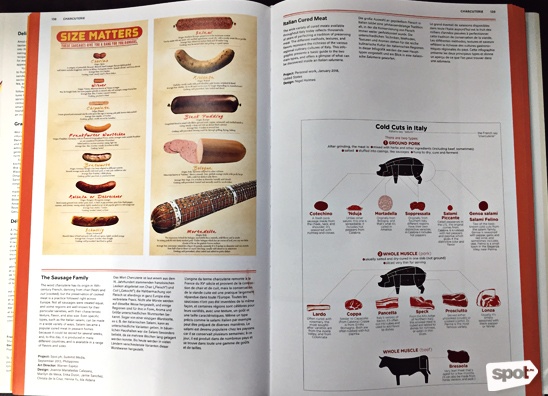 If the sausage infographic looks familiar, it's because it was first published on SPOT.ph
Mind blown? You can find more facts about sushi, and your other favorite dishes in Food & Drink Infographics, a massive 500-page coffee-table book that collects well-designed infographics and visuals on almost every gastronomic topic you can think of. Categories range from How to Eat, Eating and Drinking, Chocolates and Cakes, and Prepping & Partying. Each section gets even more detailed, with visuals on topics as broad as Food Around the World to explainers on Molecular Gastronomy, and infographics as specific as How to Cut Toast in Different Ways.
ADVERTISEMENT - CONTINUE READING BELOW
SPOT.ph's infographic on the different kinds of sausages, which first appeared on the website, is also featured in the book, with a short explainer. Covering everything from history to how-tos, this book is a must-have for all food and design enthusiasts.
Food & Drink Infographics: A Visual Guide to Culinary Pleasures (2018, Taschen) is available for pre-order online on Taschen's official website for U.S. $70 (around P3,741.89).
---
Help us make Spot.ph better!
Take the short survey
Load More Stories