10 Restaurants in Tagaytay With Stunning Views of Taal
Need to escape the Metro?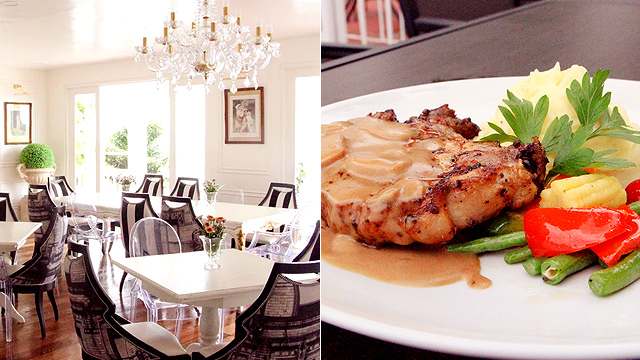 (SPOT.ph) Tired of the bustle of Metro Manila? Tagaytay is a popular weekend escape for good reason. The city's just a few hours' drive away, and the cool air and lush greenery let you know that you've truly left the city. If you want to feel one with nature, pick a dining destination that offers a stunning view, whether it's a beautiful garden or a clear picture of Taal Volcano and Lake. Lucky for you, there are a lot to choose from, whether you crave a great steak, Thai food, or good ol' fashioned bulalo.
ADVERTISEMENT - CONTINUE READING BELOW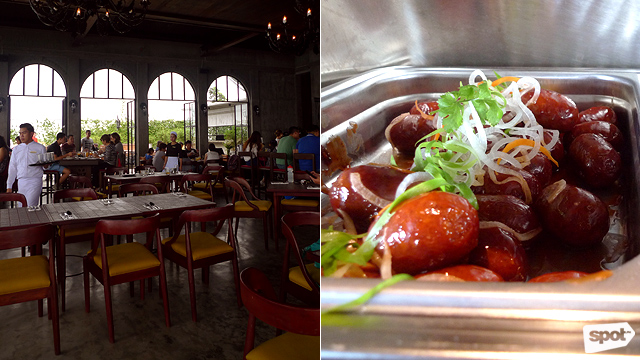 Balay Dako
When it comes to must-try restaurants in Tagaytay, it's almost impossible not to bring up Balay Dako. Meaning "big house" in Negrense, Balay Dako is housed in a three-storey colonial-style home along the Tagaytay-Nasugbu highway. Their Filipino restaurant is situated at the second floor, where you can feast on Ilonggo classics like Kadyos, Baboy and Langka (P390), with Bacolod beans sauteed with pork belly and sweet jackfruit and Kansi (P460), a tangy soup of beef brisket, pork leg, lemongrass, chili, and batwan in full view of Taal volcano and lake.  They also offer Spanish-Filipino dishes like callos and pastel de lengua and Chinese-Filipino dishes like pata tim and camaron rebosado. If you're still game for drinks and a few snacks after a delicious feast, head upstairs to Terraza, the third-floor bar of Balay Dako—the perfect place to have a few cocktails while enjoying a beautiful Tagaytay sunset.


ADVERTISEMENT - CONTINUE READING BELOW
Balay Dako is at Tagaytay-Nasugbu Highway, Tagaytay, Cavite.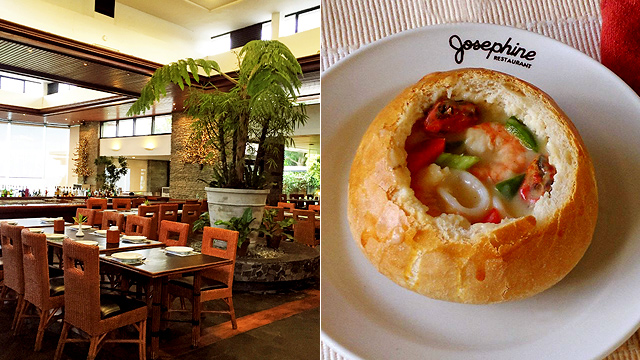 Josephine's Restaurant
It's likely that you've dined at Josephine's at least once on your Tagaytay trips—after all, they've been around since 1995. They've become famous not just for their prime location on the Tagaytay ridge, but also for their home-style Filipino dishes. Josephine's boasts fresh seafood from their own fish ponds, which tells you that their seafood-based dishes, like Josephine's Seafood Paella and Fresh Lobsters are must-tries. Drop by on a weekend to catch their breakfast, lunch, and dinner buffets—the breakfast one features unlimited kakanin and puto bumbong.
ADVERTISEMENT - CONTINUE READING BELOW
Josephine's Restaurant is at Kilometer 58, General E. Aguinaldo Highway, Tagaytay, Cavite.


Buon Giorno! Caffé and Bistro
This Italian bistro has two locations in Tagaytay—Cliffhouse and Twin Lakes—both of which offer a clear view of the Taal Lake. Aside from the fantastic scenery, Buon Giorno prides itself for serving pizza and pasta as close to authentic Italian as they can get. The Canneloni Spinaci, chicken and mortadella ham rolled in sheets of spinach pasta and smothered in tomato sauce and cheese, is a must-order if only because you are unlikely to find it anywhere else, though Buon Giorno also offers classics like Spaghetti Bolognese and Fettuccini Alla Carbonara. The pizza flavors are all crowd-pleasers, from the Al Margherita with tomato, mozzarella, and basil, to the Prosciutto a Funghi with prosciutto and mushrooms. If you're extra hungry, they also serve Italian entrées, like osso buco or braised veal shank, and chicken parmigiana.
ADVERTISEMENT - CONTINUE READING BELOW
Buon Giorno! Caffé and Bistro is at Unit 4, The Cliffhouse at Tagaytay, General E. Aguinaldo Highway, Tagaytay, Cavite; and Twin Lakes, Tagaytay-Nasugbu Highway, Tagaytay, Cavite.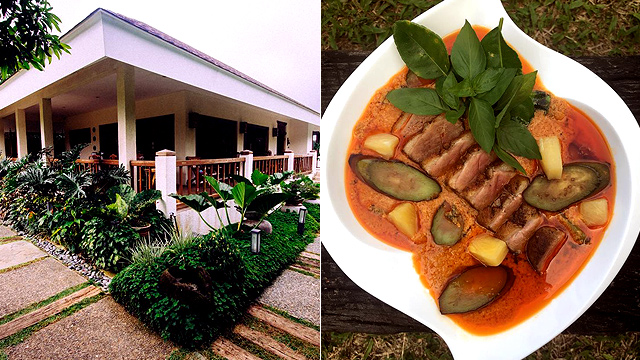 Lime & Basil
If your definition of a stunning Tagaytay view doesn't necessarily mean the Taal Volcano, Lime & Basil may be up your alley. The charming Thai restaurant features a spacious garden where they grow their own herbs and greens. Add an airy and sun-lit dining space with lots of wide-open doorways and floor-to-ceiling windows, Thai-inspired patterned throw pillows, and more greenery, and you've got yourself a sanctuary surrounded by nature. With most ingredients coming from their own backyard, Lime & Basil only whips up fresh Thai food: The Yam Som O with pomelo, fried shrimps, and chili is a great palate opener while the Fresh Spring Rolls taste clean and light. Another must-try is the Kaeng Deng Kha Mao or crispy pata livened up by red curry sauce—you'll want lots of rice with this for sure.
ADVERTISEMENT - CONTINUE READING BELOW
Lime & Basil is at 9014 J. Rizal Street, Sikat, Alfonso, Cavite.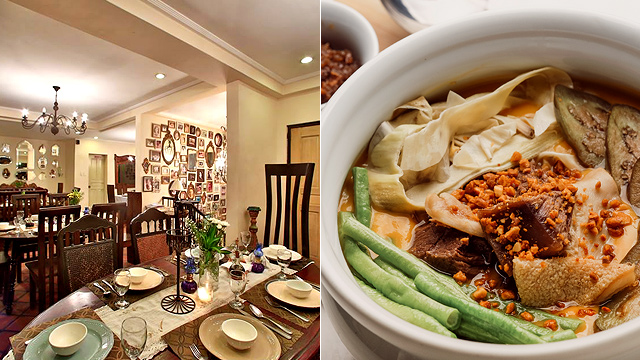 Pamana
A visit to Pamana in Tagaytay is like having dinner at the ancestral home of an old-rich relative. The grand restaurant, done in the style of old-world manor, is decorated with vintage framed photographs and fancy chandeliers, but the best part is the balcony overlooking the wide backyard garden and Tagaytay ridge. If you can, reserve one of the nipa huts on the garden so you can enjoy not just the view but also the crisp, cool air. At the helm of Pamana is Happy Ongpauco—from the same family behind Barrio Fiesta—which assures you that when it comes to Filipino food, they know their stuff well. They offer several Barrio Fiesta favorites like the Crispy Pata and the Kare Kare but their own dishes are worth a try, too—the Kansi is the perfect sour broth to warm you up while the Sizzling Pancit Ivatan is one hefty dish with pancit canton loaded with egg and pork adobo, then served with sukang tuba.
ADVERTISEMENT - CONTINUE READING BELOW
Pamana is at 1315 General E. Aguinaldo Highway, Tagaytay, Cavite.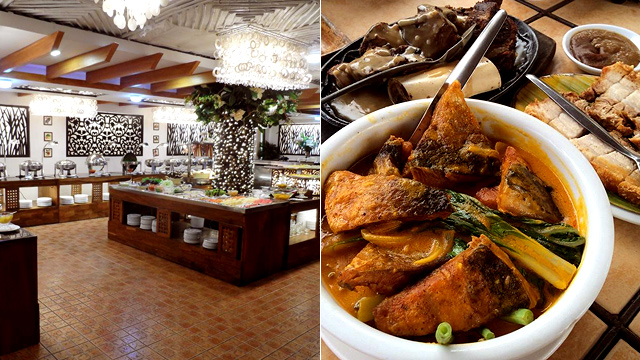 RSM Lutong Bahay
If feasting on old-fashioned, home-cooked goodness while overlooking the Taal Lake is what you crave, then RSM Lutong Bahay is your best bet. The laid-back Filipino restaurant is famous for their signature Bulalong Tagalog, with tender and succulent beef chunks swimming in a savory broth with crisp vegetables—be sure to pair this with crispy tawilis. Other bestsellers include Inihaw na Pusit, Inihaw na Liempo, Sinugba, and a Mixed Seafood Special with squid and shrimp. Try to drop by for late lunch as the al-fresco seats fill up quickly.


ADVERTISEMENT - CONTINUE READING BELOW
RSM Lutong Bahay is at Tagaytay-Nasugbu Highway, Tagaytay, Cavite.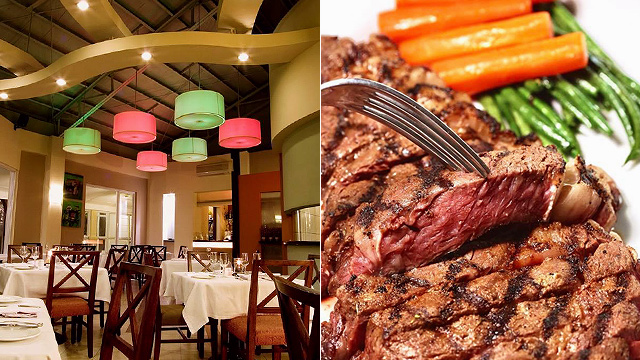 Fire Lake Grill
Nothing beats a great steak—except for a steak dinner with a beautiful view. Fire Lake Grill is the resident steakhouse at Cliffhouse in Tagaytay. On clear days, you can see the Taal Volcano while devouring their signature Grilled Certified Angus Beef Rib-Eye Steak, made even more decadent by topping it off with a grilled jumbo prawn or pan-seared foie gras. For the ultimate indulgence, have the Australian Lamb Shank, fall-off-the-bone tender and served with a fragrant saffron-herb risotto.
ADVERTISEMENT - CONTINUE READING BELOW
Fire Lake Grill is at Unit 3, The Cliffhouse at Tagaytay, General E. Aguinaldo Highway, Tagaytay, Cavite.


QiWellness Living Teahouse
It doesn't get more relaxing than getting a full pampering—massages, saunas, and the works—while overlooking the Tagaytay ridge, and you can have all that and more at QiWellness Living. The Chinese-style bathhouse and spa also houses a teahouse—don't be fooled by the name though, because the menu's pretty luxe. If you're feeling generous with yourself, pre-order the 10-course Yin Yang degustation menu at least 48 hours before your planned stay. This tasting menu will get you a good mix of fancy bites like foie gras paté and seafood mousse, and entreés like cured duck breast with greens tossed in goji berry and honey anise vinaigrette, veal cheeks, smoked chicken, smoked prawns and sea bass.
QiWellness Living Teahouse is at General E. Aguinaldo Highway, Tagaytay, Cavite.


ADVERTISEMENT - CONTINUE READING BELOW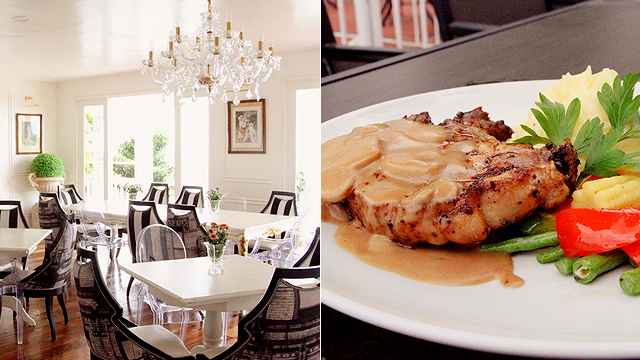 Charito by Bag of Beans
If you love breakfast favorite Bag of Beans, you'll enjoy this more elegant spin-off. Chic French-inspired decor complement a menu of European-style entreés like a sumptuous Grilled Salmon in White Wine & Dill Cream Sauce, Roast Beef, and Gambas Al Ajillo, plus old breakfast classics like their crowd-favorite crispy bacon. Plus, Charito has a bar—the only Bag of Beans branch to have one—and their bartenders whip up a special drink each month, which is more than enough reason to keep coming back.


ADVERTISEMENT - CONTINUE READING BELOW
Charito by Bag of Beans is at 150 General E. Aguinaldo Highway, Tagaytay, Cavite.
Marcia Adams
Located on the border of Tagaytay and Alfonso, Marcia Adams looks like it's supposed to be in Tuscany instead. The sprawling compound features a dining area that would fit right in the rustic and charming Italian town with exposed stone walls, terracotta tiles and an earth-tone color scheme. If you're looking for a stunning view, be sure to reserve the Greek-inspired Sunset Lounge, a comfy deck that overlooks the Tagaytay ridge that, as its name suggests, pretty much guarantees you front-row seats to a beautiful sunset. Marcia Adams offers Mediterranean-inspired dishes to complement their look: The Aegean Salad, a mix of greens, warm grilled pear, sweet cheeses, and pistachios, is just the right fresh starter to have in this garden restaurant. Other best-sellers include the butter-soft, fork-tender Italian Pork Chops, and the wonderfully earthy Mushroom Pasta.
ADVERTISEMENT - CONTINUE READING BELOW
Marcia Adams is at Sikat, Alfonso, Cavite.
Recommended Videos
Load More Stories