10 Japanese Restaurants That Deliver in Metro Manila
Now, you can have sushi while you're in your jammies.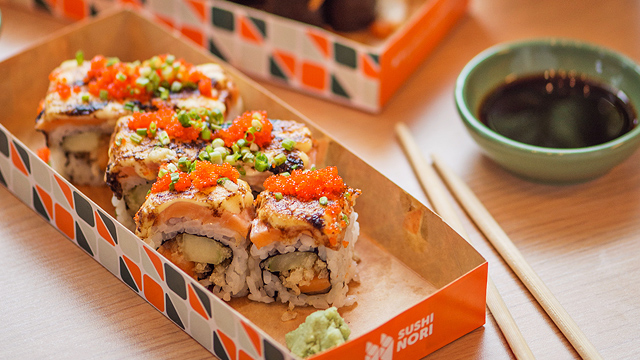 (SPOT.ph) We get it: Sometimes you just want to curl up in bed and watch your favorite series on Netflix while eating sushi. Luckily, with food-delivery apps like Foodpanda, GrabFood, and Honestbee on the rise, it's a lot easier to satisfy those crazy hankerings. So for your next at-home dinner date, you might want to check out these 10 Japanese restaurants in Manila that can serve food right to your door.
ADVERTISEMENT - CONTINUE READING BELOW
CONTINUE READING BELOW
Recommended Videos
Soru Izakaya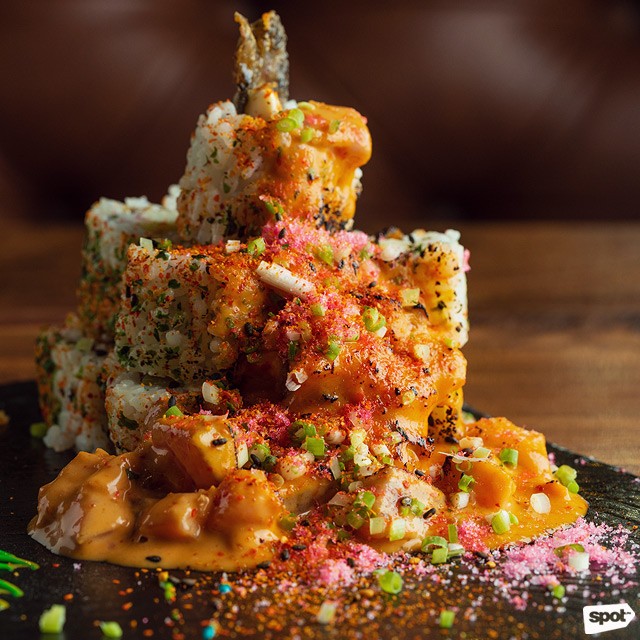 If you feel like having a Japanese feast, look no further than Soru Izakaya. They've got an impressive menu for just about anything you might be craving, from inventive appetizers and their vibrantly hued maki and aburi, to all-time favorite mains. Their deep-fried Ebi and Kani Popcorn served with spicy Soru sauce and shoestring potatoes make for an interesting but great starter, and you can follow up with a hefty and savory dish like the Beef Misono Teppan or Tori Teriyaki.
ADVERTISEMENT - CONTINUE READING BELOW
Available on: Foodpanda, GrabFood, Honestbee
Takashi Japanese Cuisine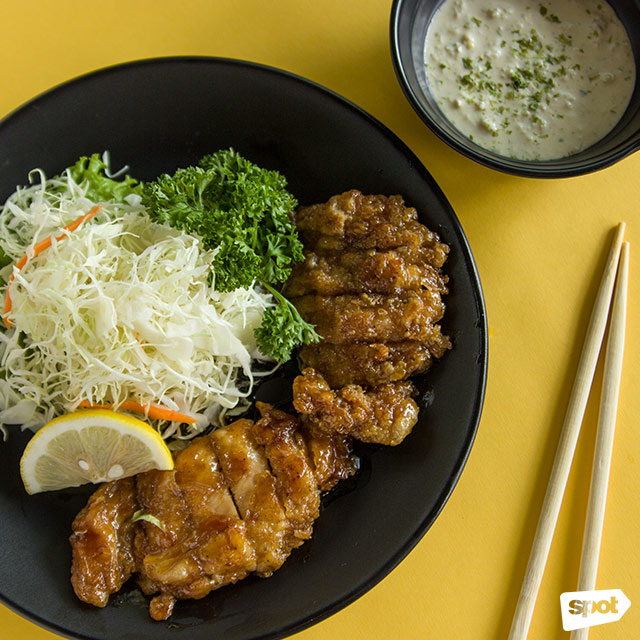 You might know Takashi Japanese Cuisine for their Panda and Rabbit Curry Rice meals, but you would have to hit their Salcedo Village or Kapitolyo branches to get a taste. Now's your chance to try any of their hefty bento boxes, sushi rolls, and delicious curry, all from the comfort of your home. Treat yourself to a whole meal with their signature rice bowls—the Katsu Don is a filling crowd favorite—or pick up something light to munch on, like their tasty Crazy Maki.
ADVERTISEMENT - CONTINUE READING BELOW
Available on: Honestbee, GrabFood
JiPan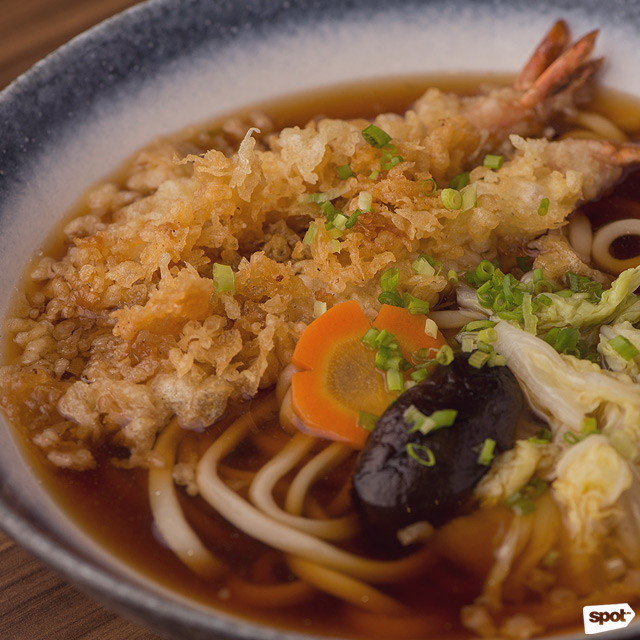 When you think of Japanese baked goodies, it's hard to miss restaurant and bakery JiPan, which whips up amazing pastries and desserts alongside other Japanese dishes like ramen and sashimi. Curious and want something unique? Their Salmon Sushi Pizza is a bestseller, with sushi rice replacing the usual dough, salmon sashimi, crunchy tempura bits, ebiko, and secret sauce. Or you can also go for their no-fail set meals, like the Chicken Teriyaki, which includes stir-fried veggies, rice, miso soup, and a side salad, for something quick, filling, and savory.
ADVERTISEMENT - CONTINUE READING BELOW
Available on: Foodpanda, GrabFood, Honestbee
Yoshinoya
View this post on Instagram
Yoshinoya is popular for their big rice bowls, like the Japanese Beef Gyudon Bowl or Tempura Bowl, but those aren't the only thing you can get delivered to your doorstep. Order the Kani Salad if you're looking for a quick and healthy snack, or try some of their ramen bowls for a quick noodle-soup fix. Yoshinoya also has a wide selection of bento boxes and side dishes, so you'll definitely find your Japanese favorites here.
Available on: Foodpanda, GrabFood, Honestbee
Tenya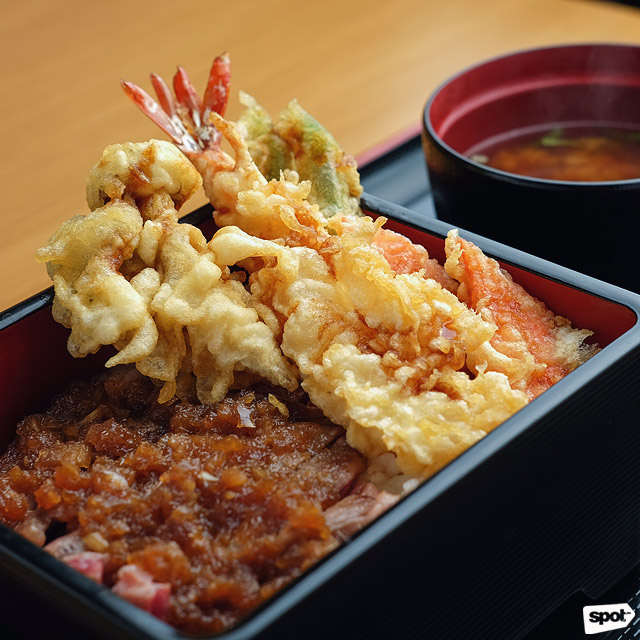 ADVERTISEMENT - CONTINUE READING BELOW
For all things tempura, you really can't go wrong with Tenya. If you're new to the joint, you might immediately fall in love with their All-Star Tendon, made of black tiger prawns, squid, salmon, kani sticks, green beans, and enoki mushrooms cooked in their classic tempura batter and deep-fried to golden perfection. For cheese lovers (and we know you're a lot), you can opt for the Isobe Cheese, or gooey cheddar wrapped in roasted seaweed.
Available on: Foodpanda, GrabFood, Honestbee
CoCo Ichibanya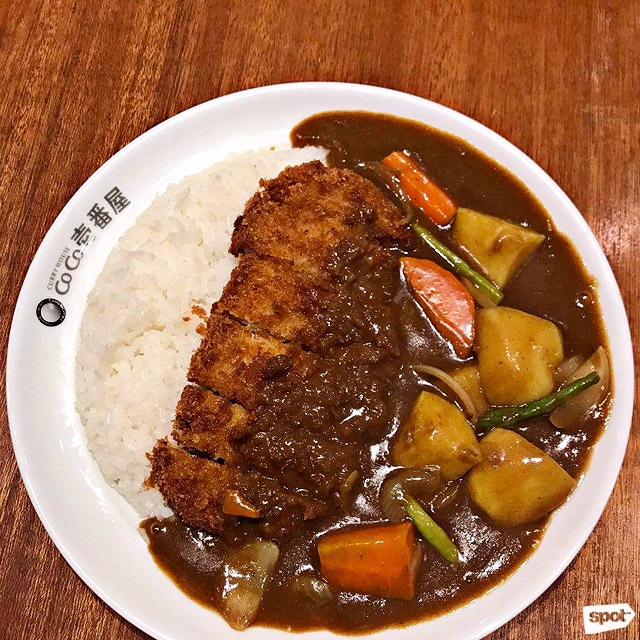 ADVERTISEMENT - CONTINUE READING BELOW
Founded in 1978, CoCo Ichibanya is one of the leading restaurant chains in the world that specializes in savory Japanese curry meals. And even with more than 1,000 branches worldwide and over seven branches in the Metro, there are still days when you just want to curl up in your sofa and call for delivery. Thanks to GrabFood, it's now possible! For the uninitiated, CoCo Ichibanya's Pork Cutlet and Vegetables Curry is one dish that definitely packs a lot of spice, while the Clams, Spinach, & Ripe Tomato Curry is for people who want something lighter without compromising flavor. Their menu doesn't stop there, so you'll need to take a peek at their entire selection via the app.
Available on: GrabFood
Maisen Tonkatsu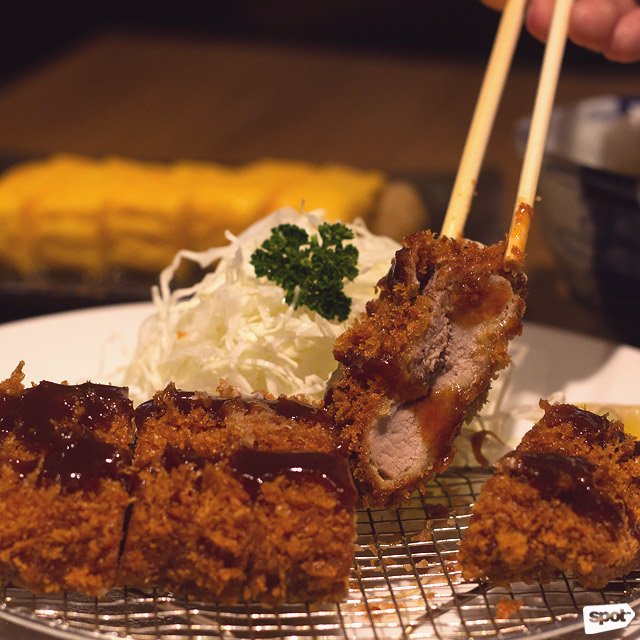 ADVERTISEMENT - CONTINUE READING BELOW
Anybody with a special love for deep-fried meat—specifically tonkatsu—should know Maisen Tonkatsu by now. After all, they're one of the best places for tonkatsu in Manila! Their tonkatsu sets come with rice, salad, fruits and veggies, as well as miso soup, so you'll be thrilled to find out that you can have all these delivered to wherever you are. Their Mixed Katsu Set makes for a great place to start, especially if you want to treat yo' self. It comes with mini tenderloin tonkatsu, prawn katsu, and a generously filled potato croquette with tartar sauce. If the sound of that doesn't make you want to click that order button, we don't know what will.
Available on: Foodpanda, GrabFood, Honestbee
Kichitora Ramen
View this post on Instagram
Because we're sure those ramen hankerings always come when you least expect it, here's Kichitora Ramen ready to satisfy your cravings without fuss. You can enjoy bowls of their popular ramen selection at your office or home with just a few taps! Want something to warm your belly? The Kichitora Paitan Ramen is topped with succulent pork or chicken, nori strips, and a hint of their homemade fried-garlic oil. Plus, they've got small plates of gyoza and karaage to go with your soup if you're feeling really hungry.
ADVERTISEMENT - CONTINUE READING BELOW
Available on: Foodpanda, GrabFood
Sushi Nori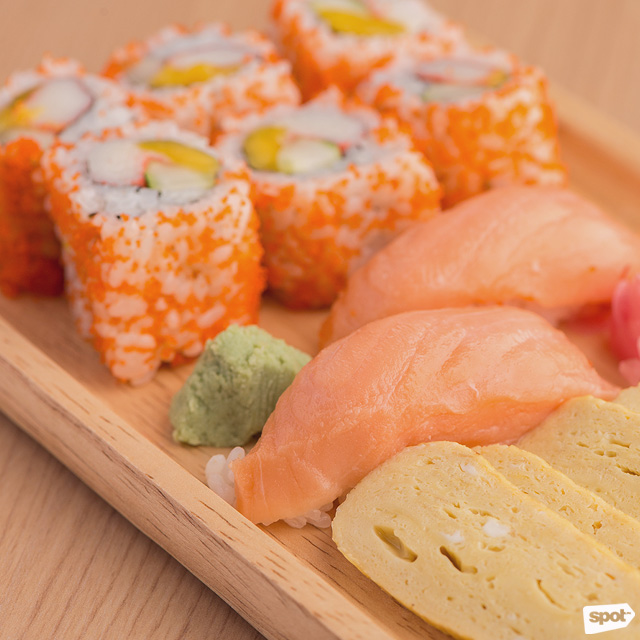 Sushi isn't the easiest food to find for delivery, but thank heavens we've got Sushi Nori for whenever you want some rolls. The restaurant is known for their huge, colorful, and appetizing sushi rolls, served fast-food style. One of their bestsellers is the Sushi Dreams, a mouthwatering medley of salmon, cream cheese, and kani all rolled into one. Meanwhile, kani fans won't be able to resist their Crazy Kani Sushi, which features a full roll of kani and even more kani on top, and is complete with tempura flakes, ebiko, and tangy Japanese mayo.
ADVERTISEMENT - CONTINUE READING BELOW
Available on: Foodpanda, GrabFood, Honestbee
Marugame Udon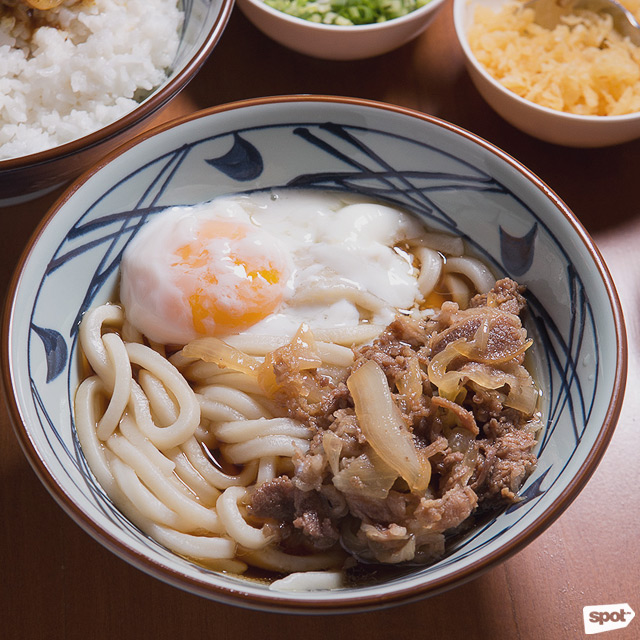 Marugame Udon is putting udon front and center, so if you're getting a bit tired of your usual ramen order, then you'll want to try this Japanese restaurant, stat. Adventurous souls will love their Curry Udon, or freshly made udon topped with fragrant curry-marinated beef. If you're hankering for something classic and fail-proof, have a bowl of the Chicken Paitan Udon, complete with sautéed peppered chicken and a perfect soft-boiled egg.
ADVERTISEMENT - CONTINUE READING BELOW
Available on: GrabFood, Honestbee
**Prices may vary per app and are exclusive of delivery fees. Some restaurants are only available in selected locations.
Are you sure you want to delete this list?

Load More Stories