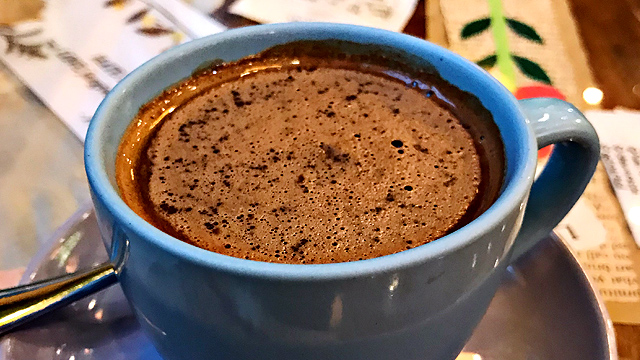 (SPOT.ph) Christmas is just around the corner, which means the air is already extra frosty. If there's one thing we're all cravings, it's a great cup of hot chocolate, sure to take us back to our carefree childhood. But, not all cups of hot chocolate are created equal—in fact, there are different variations of the drink. For this list, we focused on the tsokolate. Made with dark tablea, milk, and sometimes crushed nuts, it's bittersweet, creamy, and oh-so-comforting—and we ranked these drinks based exactly on those qualities. Read on because you might just discover a new favorite—and don't forget to pair your drink with ensaymada!
ADVERTISEMENT - CONTINUE READING BELOW
All SPOT.ph Top 10 lists are researched, paid for, tested, and selected by the writers and editors. They are discreetly conducted without any notice made to the restaurants or their owners.
10. Tsokolate from The Chocolate Kiss Café (P100)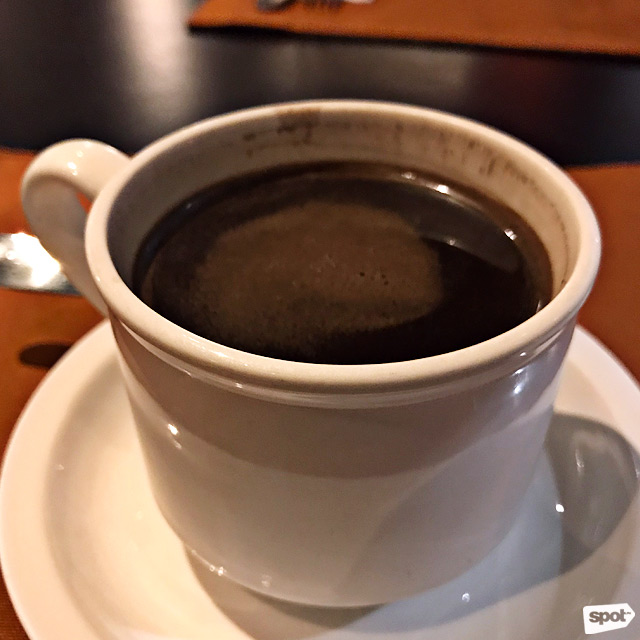 With a name that includes "chocolate," checking out The Chocolate Kiss Café's Tsokolate seemed like a must. Their version is not as thick as you'd expect from your typical tsokolate eh and also arrives with a strong, dark-coffee-like aroma. This chocolate drink leans more towards bitter than sweet in bittersweet with subtle fruity notes, which makes it a great pair to The Chocolate Kiss's decadent cakes.
See a list of The Chocolate Kiss Café branches.
9. Tsokolate ni Elias from Crisostomo (P95)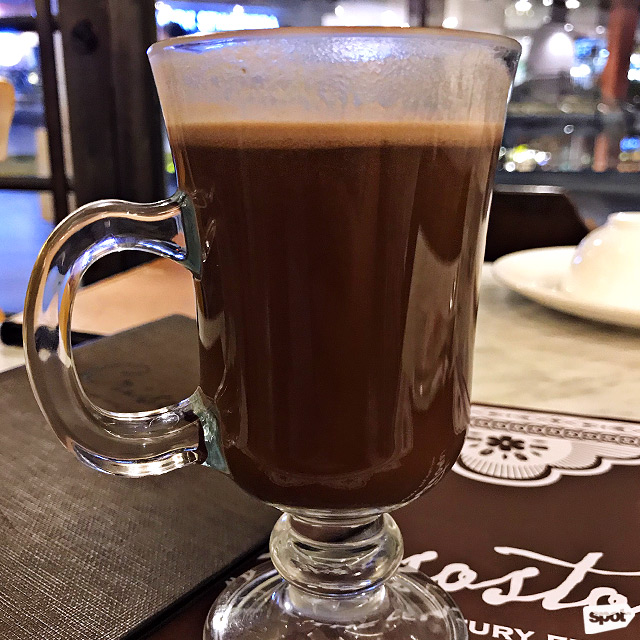 An order of Tsokolate ni Elias will get you a pretty tall glass of warm chocolate drink, which is more than enough bang for your buck. While not incredibly thick, it is rich enough to be soothing. Crisostomo's version is also on the sweet, milky side with barely any dark notes you'd expect from tablea. While this might turn some off, this quality also makes this a pretty approachable tsokolate eh—a hearty drink you'd love to have for breakfast.
ADVERTISEMENT - CONTINUE READING BELOW
See a list of Crisostomo branches.
8. Spanish-Style Chocolate from Café Via Mare (P85)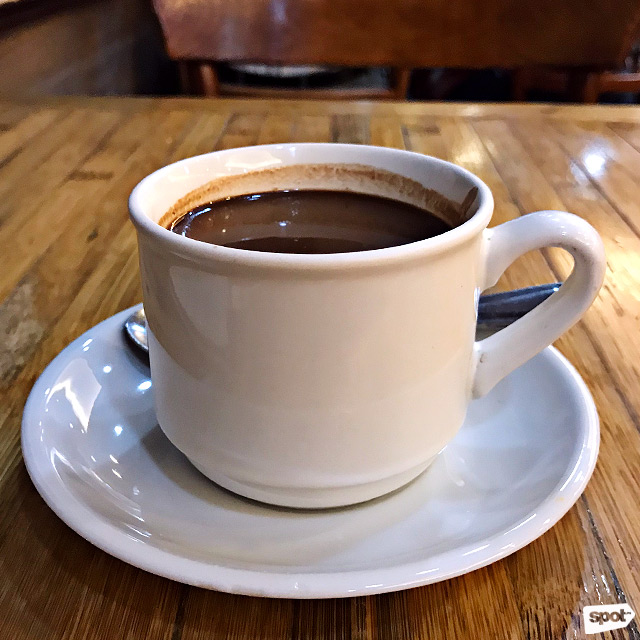 Café Via Mare's Spanish-Style Chocolate comes with sugar and milk on the side, but take a sip first to appreciate the drink's full-bodied, dark-chocolate flavor. The sugar and milk lets you control just how sweet and creamy you want your drink to be. Once you hit the right ratio, you get a soothing cup that goes well with their signature bibingka.
ADVERTISEMENT - CONTINUE READING BELOW
See a list of Café Via Mare branches.
7. Traditional Chocolate from Café Mary Grace (P157)*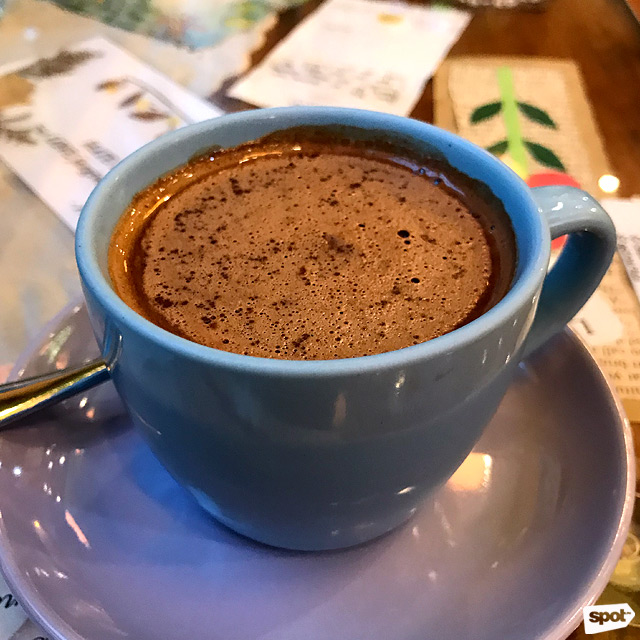 Aside from ensaymada and cheese rolls, Café Mary Grace also has a pretty varied selection of hot chocolate—for the Spanish kind, have their Traditional Chocolate. The drink is not as thick as what you'd expect, but it's not watery, either. Plus, you get subtle creamy notes that lets you know this drink has real milk to make it extra rich. It can get a little too sweet after a while, but it's nothing the salty-sweet flavor of a cheese roll can't fix.
ADVERTISEMENT - CONTINUE READING BELOW
See a list of Café Mary Grace branches.
6. Sancho's Chocolate from Dulcinea (P115)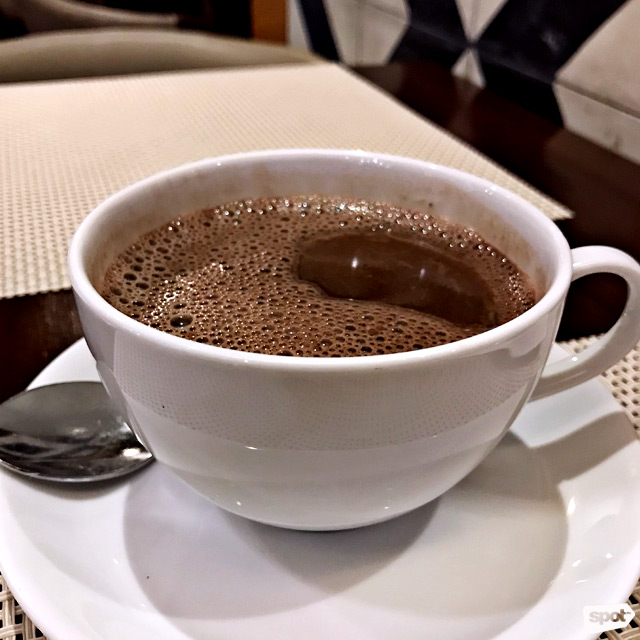 Dulcinea is known for their highly addictive churros con chocolate, so we figured that their chocolate drink should be top-notch, too, and they did not disappoint. Sancho's Chocolate has the perfect balance of bitter and sweet with fruity-like notes of real dark chocolate. While not incredibly thick, it's rich and milky enough—in fact, some may find it a little too milky. You may also find that this gets a bit too sweet after a while, but you can see it as an excuse to order churros for dipping.
ADVERTISEMENT - CONTINUE READING BELOW
See a list of Dulcinea branches.
5. Hot Tsokolate from Manam (P90)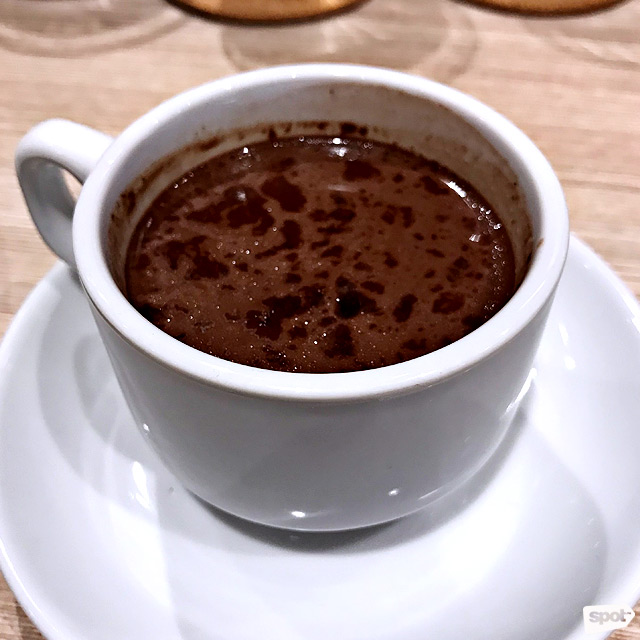 One of the highlights of Manam's new breakfast menu is their Hot Tsokolate which gets everything just right. It's creamy and rich, but not too thick with the right balance between the bitter-dark and sweet notes. There's also a hint of malt, too, like a traditional tsokolate eh. This drink is only available at Manam branches for breakfast but you can get it all day at Manam Café—which you should do because we imagine this pairs perfectly with the pillow-soft Three Cheese Ensaymada 'Wich.
ADVERTISEMENT - CONTINUE READING BELOW
See a list of Manam branches. Manam Café is at 3/F SM Mega Fashion Hall, SM Megamall, Ortigas, Mandaluyong City.
4. Tsokolate Ah Batirol from Tsoko.Nut Batirol (P88/regular, P98/large)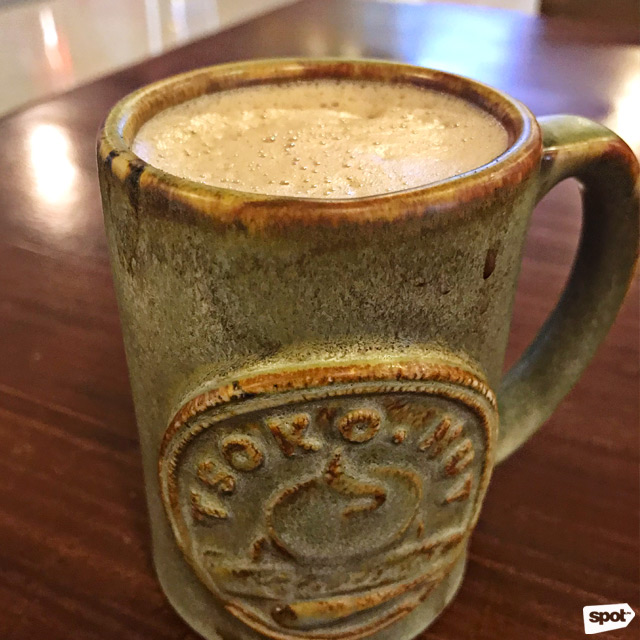 At Tsoko.Nut Batirol, they make tsokolate the old-fashioned way, with tablea, milk, and ground peanuts boiled in a saucepan then whisked with a batirol. The result is super rich and wonderfully frothy, with hints of nuttiness complementing the bittersweet notes of this drink. Have it immediately after it's served, and this will take you back to cold December mornings of your childhood.
ADVERTISEMENT - CONTINUE READING BELOW
See a list of Tsoko.Nut Batirol branches.
3. Taza de Xocolat from Xocolat (P175)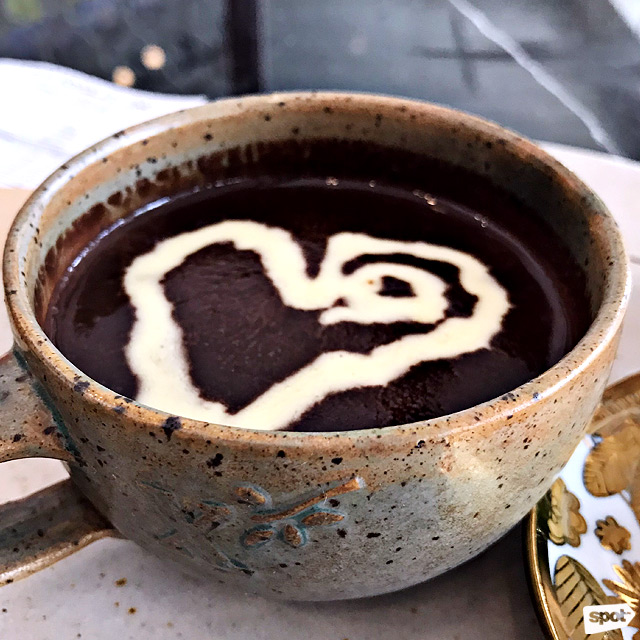 Xocolat knows never to skimp on the good stuff—chocolate—and the same holds true for their Taza de Xocolat. This drink is one of the thickest of the bunch, viscous enough to be drunk by the spoonful. It's extremely creamy, too, with the froth on top adding even more indulgence to each sip. This cup of chocolate leans more towards sweet than bitter but it never gets saccharine. Plus, it comes with two huge marshmallows and sugar cookies on the side. What's not to love?
ADVERTISEMENT - CONTINUE READING BELOW
Xocolat is at 172 B. Gonzales Street, Loyola Heights, Quezon City; and G/F, Promenade, Greenhills, San Juan City.
2. Chocolate Eh! from Café Adriatico (P99)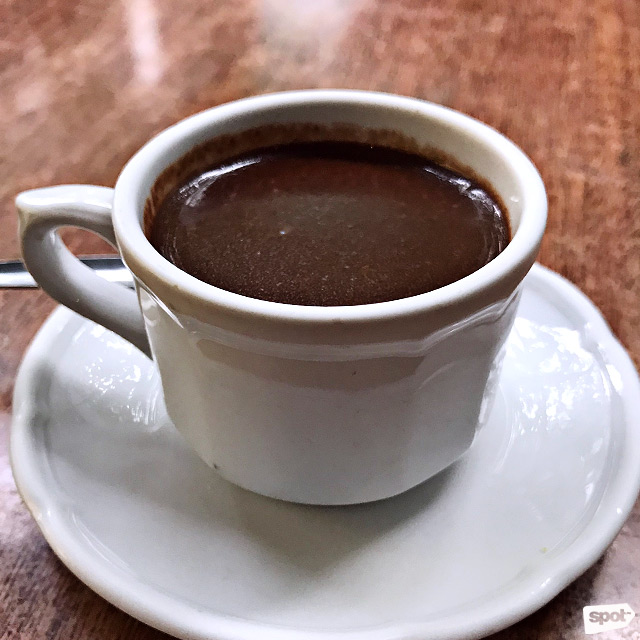 As one of the oldest restaurants in Metro Manila, we expected nothing less but the best from Café Adriatico. Their Chocolate Eh! is perhaps the dictionary-definition of a tsokolate eh: A thick, almost viscous hot chocolate drink that is more bitter than sweet but still with enough of the latter to let you know you're drinking cocoa. This also has that grainy texture you get from using high-quality tablea. Our only complaint is that this comes in a tiny cup because we would love more, but with a drink as indulgent as this, perhaps less is more.
ADVERTISEMENT - CONTINUE READING BELOW
See a list of Café Adriatico branches.
1. San Gines from La Creperie (P125)

La Creperie's Spanish-style chocolate, after further research, is named after Madrid's oldest chocolateria, the Chocolatería San Ginés, famous for their churros and hot chocolate. This could have prepared for us for just how good the San Gines would be—but could anything have, really? A great hot chocolate should get everything just right yet also wrap you in a blanket of comforting warmth. The San Gines is easily the richest on this list—thick, milky, and incredibly indulgent. Almost tasting like a liquid version of a great champorado, this drink has that right balance between dark and sweet. Plus, it's impossible not to feel extremely satisfied after the last sip, and for that, the San Gines is a winner.
ADVERTISEMENT - CONTINUE READING BELOW
See a list of La Creperie branches.
*Update: The price of the Traditional Chocolate from Café Mary Grace has been edited.
Share this story with your friends!
---
Help us make Spot.ph better!
Take the short survey
More Videos You Can Watch
Load More Stories