All the Jollibee Dishes You Can't Have in the Philippines
More reasons to travel and eat!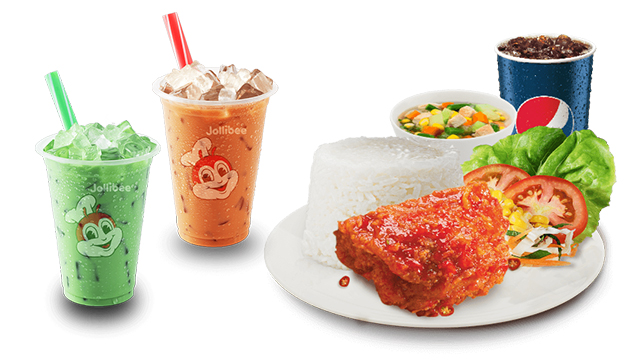 A lot of us grew up with Jollibee being our favorite pasalubong from our parents when they get home from work. For some, it's the ultimate comfort food we treat ourselves to after a long day. 
If you're traveling around the world and craving a taste of home, Jollibee has now expanded its horizons and opened branches in international shores (to the delight of overseas Filipino workers everywhere)—from the Middle East, East Asia, Southeast Asia, all the way to Europe and North America. You might be surprised to see some unfamiliar Jollibee items on international menus that aren't available in the Philippines. Game to try them all? Here are some of the unique Jollibee dishes all over the world: 
Chilli Chicken, Fish Nuggets, Squid Rings, Milk Tea, and Ovaltine drink (Vietnam)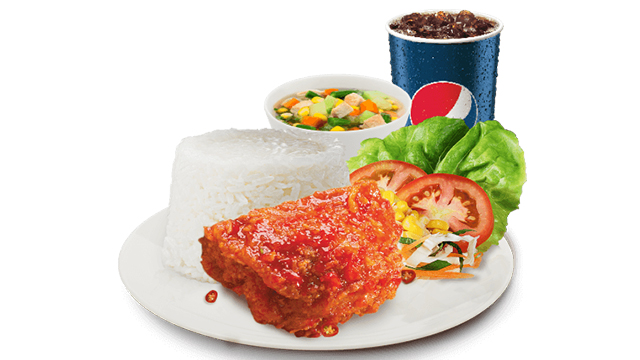 ADVERTISEMENT - CONTINUE READING BELOW
Did you know that Vietnam has the cheapest Chickenjoy out of all the local and international Jollibee branches combined? To suit the palate of the Vietnamese locals, they needed to change the flavor of the Chickenjoy (without completely losing its signature taste), and the side dishes served along with it. Instead of the original and spicy Chickenjoy, Vietnam glazes it with sweet chili sauce, served with salad and chicken soup on the side.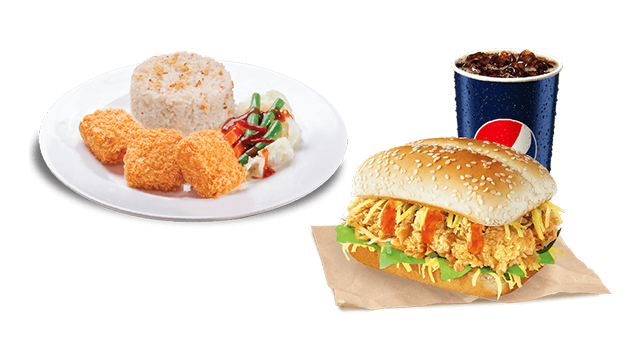 CONTINUE READING BELOW
Recommended Videos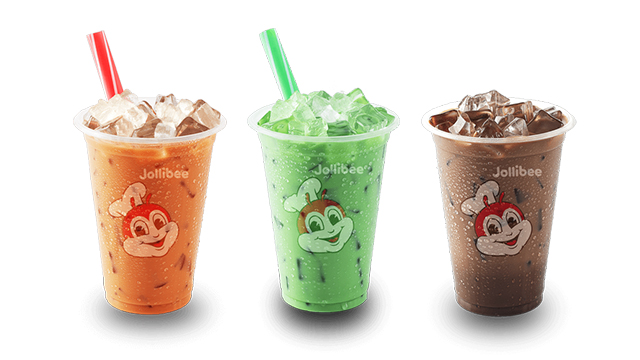 ADVERTISEMENT - CONTINUE READING BELOW
In Vietnam, they also serve fish nuggets, squid rings, and a chicken sandwich, which can't be found in Jollibee branches in the Philippines. Instead of the usual soda and juices we're accustomed to, Jollibee Vietnam also serves red milk tea, green milk tea, and Ovaltine beverages.
Chickenjoy with Biryani Rice (United Arab Emirates)
Jollibee's Chickenjoy is paired with Biryani rice instead of the usual steamed white rice in the United Arab Emirates. If you aren't familiar with this South Asian rice dish (with origins from the Indian subcontinent), this is a mixed-rice dish that traditionally consists of different kinds of meat (chicken, mutton, or beef), a blend of spices, mint leaves, coriander leaves, fried onions, and yogurt.
Spicy Chickenjoy with Kabsa Rice (Kuwait)
ADVERTISEMENT - CONTINUE READING BELOW
Jollibee Kuwait, another branch in the Middle East, serves the Chickenjoy with kabsa rice. The said rice dish is usually made with long-grain rice, meat, vegetables, and a blend of spices. Black pepper, cloves, cardamom, saffron, cinnamon, black lime, bay leaves, and nutmeg are used to make this rice dish extra flavorful. 
Chicken Dippers (U.S.A.)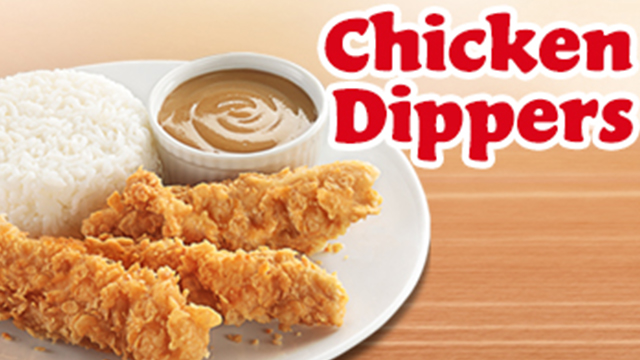 We all enjoy stripping Chickenjoy to the bone, but sometimes it's just too much of a hassle. If you're planning a trip to the United States of America, make sure to drop by one of their Jollibee branches and try the chicken dippers. Basically, these are boneless Chickenjoy fingers you can dip in their gravy! 
Chicken Tenders (Macau)
ADVERTISEMENT - CONTINUE READING BELOW
Jollibee Macau also has their own version of boneless Chickenjoy fingers, which is dubbed there as Chicken Tenders. It comes with two choices of dip: garlic mayo or sweet chili. This is also served in Hong Kong, which pairs it with a mayo dip or a sweet chili dip.
---
Help us make Spot.ph better!
Take the short survey
Load More Stories