Moon Rabbit Café + Restaurant
2 Ledesma Street corner F. Benitez, San Juan City
Open daily from 11 a.m. to 10 p.m.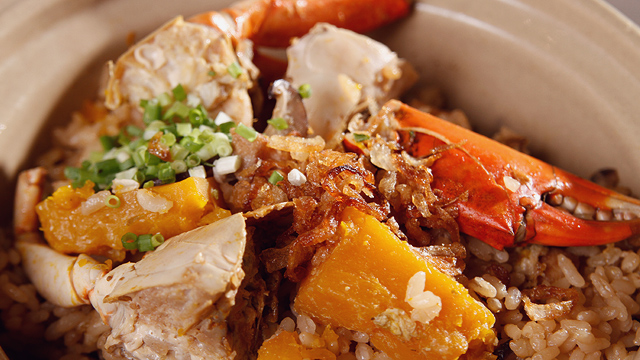 (SPOT.ph) Moon Rabbit doesn't look like a Chinese restaurant—which is fine, because it technically isn't one. The end goal is a grand mix of Asian cuisines, as overarching as the Eastern myth of the rabbit that accompanies the moon goddess.
ADVERTISEMENT - CONTINUE READING BELOW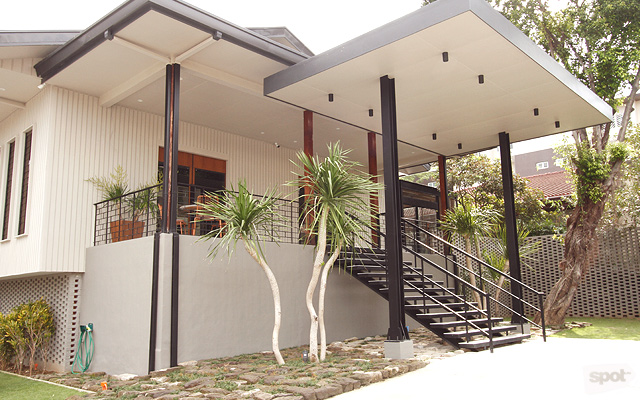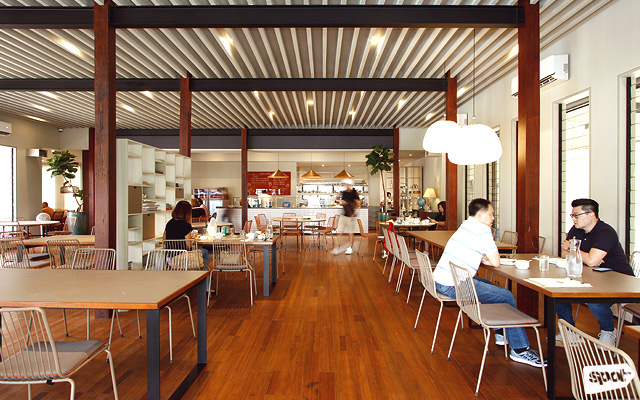 Previously a sprawling San Juan residence, the elevated café-restaurant still looks and feels like a home, having maintained the original support beams and making full use of the natural light a là Bobby Berk.
The space is, simply put, gorgeous. The overall layout is clean, but warm—not untouchable or like you can't walk in wearing sneakers. A couple of shelves act as partitions around the generally open layout, artfully decked out with a variety of books, magazines, and a range of Asian accoutrements.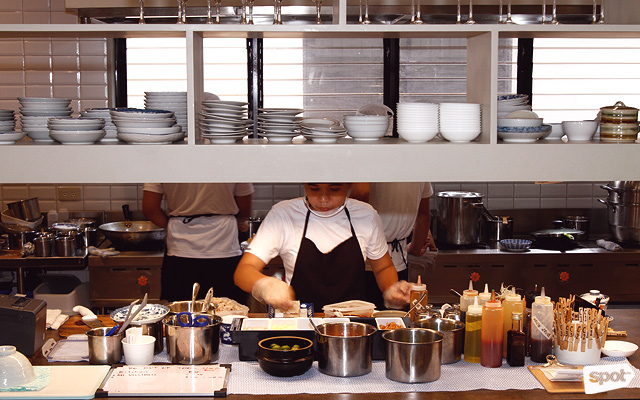 ADVERTISEMENT - CONTINUE READING BELOW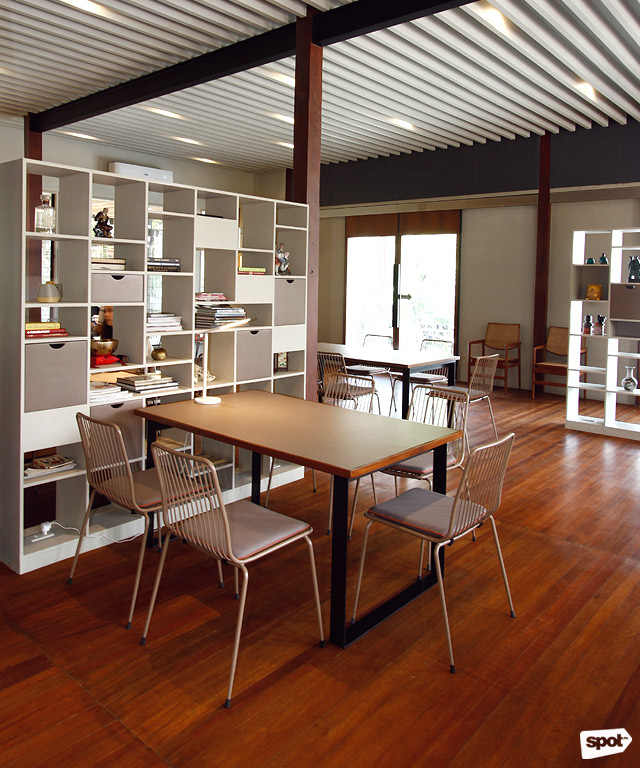 Patrick Sen, Moon Rabbit's operations manager, insists rightly that the whole thing is very much a family endeavor, with nearly everyone lending skills and support in one way or another. But it's evident that the star of the show is still the food.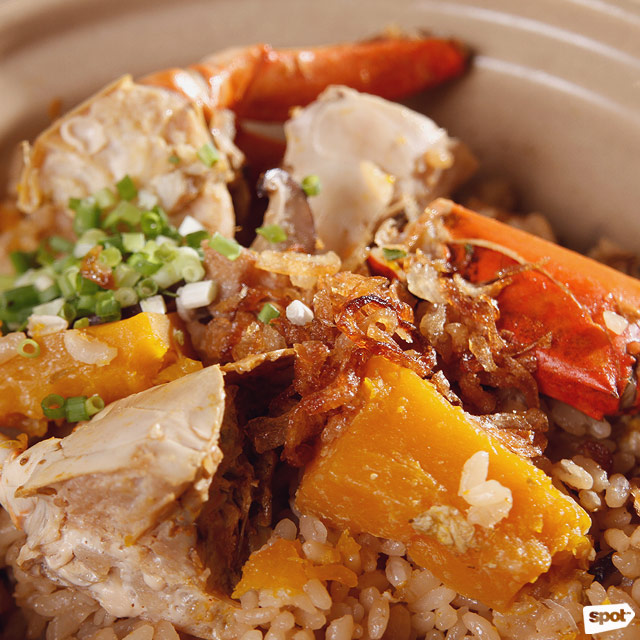 ADVERTISEMENT - CONTINUE READING BELOW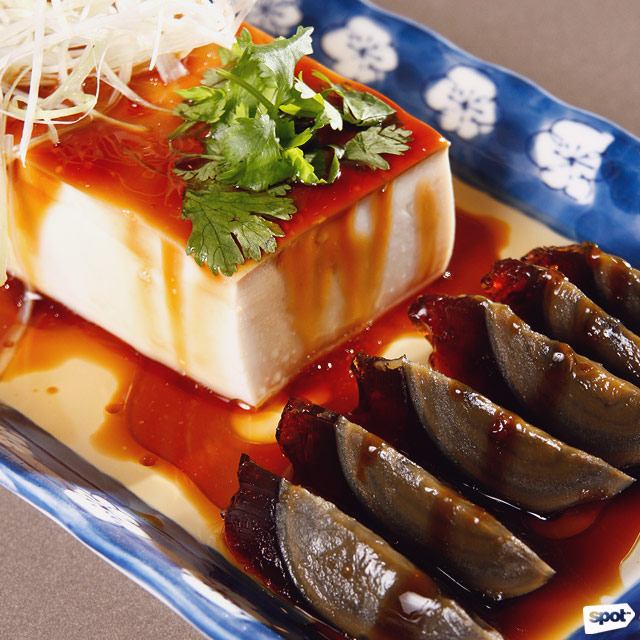 On the Crab Rice (P480), Sen says, "Nearly every table orders this. Sometimes more than once." It's blatantly clear why: the ocean-sweetness of crab perfumes every bite of delightfully gritty yet cohesive grain, making this deceptive little pot almost a meal in itself. The Chilled Tofu (P160) goes well with this—though, to be fair, most things will—and is pretty much on par with your favorite restaurant's version of the classic dish. The sauce leans on the sweet side, but the scallions offset it beautifully. (A moment of silence, please, for those who don't enjoy century egg. Oh well, more for us!) The Steamed Egg Custard (P135) has a similar texture, but isn't a single-note song. The slightly savory smoothness is delightfully disrupted by chopped mushrooms, shrimp, and scallops, arguably making this kind of a perfect appetizer.
ADVERTISEMENT - CONTINUE READING BELOW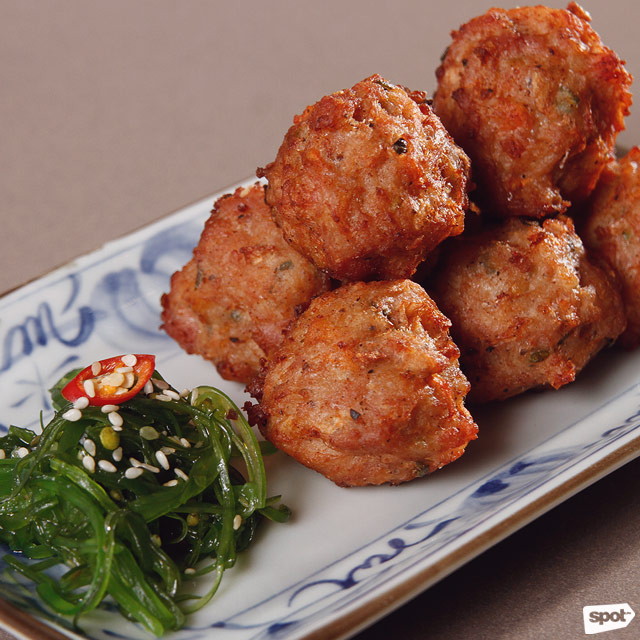 Ama's Homemade Meatballs (P195) is a truly delightful little plate with an air of mystery. The menu doesn't actually tell you what it is, and nobody in the Sen family will talk, either. "It was my [late grandmother's] recipe," he says, "and it's basically a family secret." So all we can tell you is each little nugget has a thin layer of crunch that immediately gives way to a tender, overall savory bite. Maybe it's best not to spoil the magic.
ADVERTISEMENT - CONTINUE READING BELOW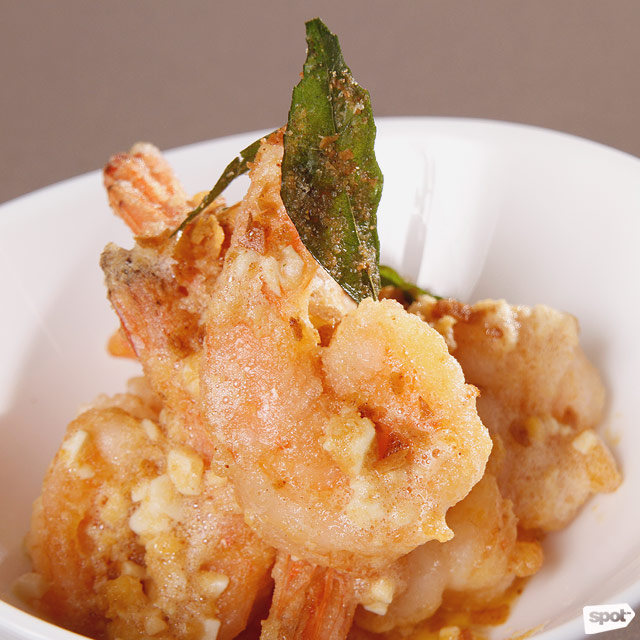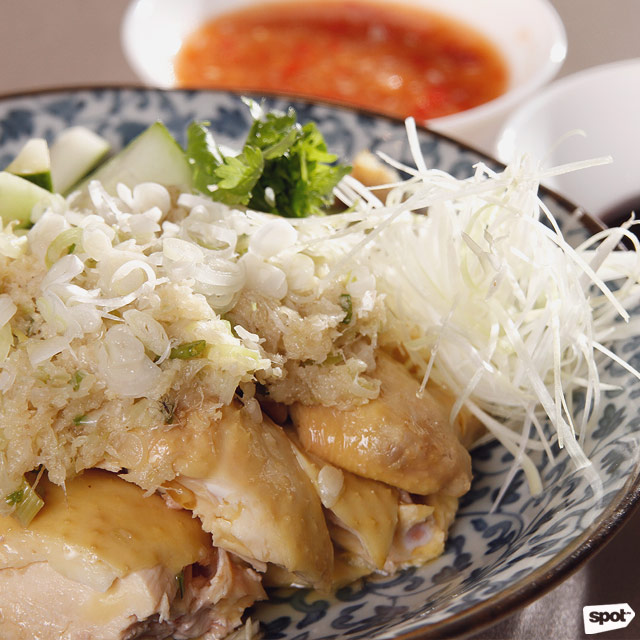 ADVERTISEMENT - CONTINUE READING BELOW
The Salted Egg Shrimp (P320) may lie somewhere between tried-and-true and been-there-done-that but for some, the point of Moon Rabbit is Asian twists on other Asian classics. Here, said twist comes in the form of fried curry leaves, adding a distinctive, welcome note of aromatic bitterness in the sea of salty richness. Another great example of this Pan-Asian take on food is the White Chicken (P295), which identifies itself comfortably as a mix of the Hainanese and Malaysian varieties. The skin almost melts and becomes indistinguishable from the classic ginger-onion dressing, giving the aromatic sauce a hint of fattiness that you'll only pretend to say no to.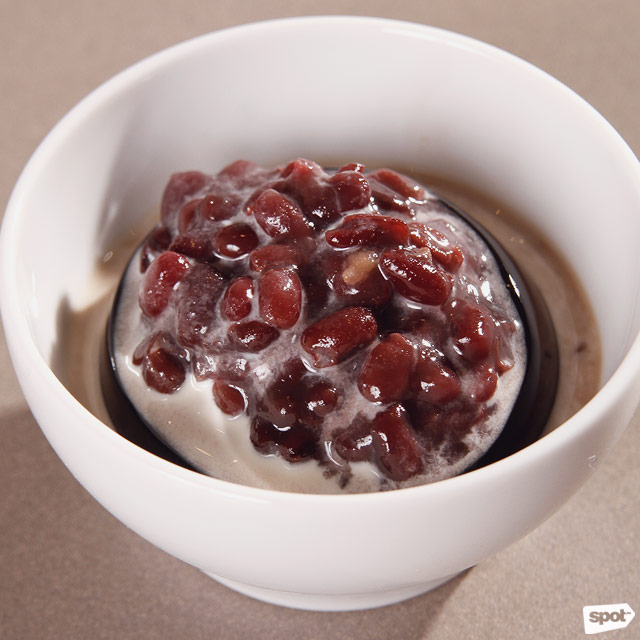 ADVERTISEMENT - CONTINUE READING BELOW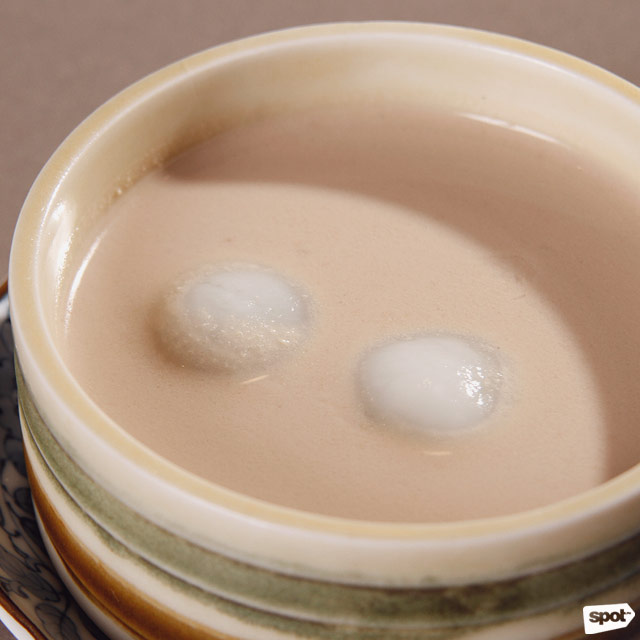 And dessert! Don't even start. The Grass Jelly with Red Bean (P95) is basically a deconstructed glass of milk tea, but in all the best ways. The jelly isn't a chore to get through because it's so smooth, and just fragrant enough that one needn't rely on the sweet red bean for all the flavor. But for something more subtle—think somewhere between toasted cereal and mild lattes—the Walnut Soup (P110) served cold is your friend. It comes with a couple of dollops of mochi, stuffed with sweet black sesame, and it's pretty much perfect.
ADVERTISEMENT - CONTINUE READING BELOW
Whether or not you grew up in this area, it's easy to see that Moon Rabbit isn't here to gentrify or hipster-ize; if anything, both they and their menu bring a dash of much-needed newness, without abandoning their roots in the communities that inspired them.
Photos by Vincent Coscolluela
Share this story with your friends!
---
Help us make Spot.ph better!
Take the short survey
More Videos You Can Watch
Load More Stories