10 Underrated Drinks From Popular Milk-Tea Chains in Manila
Try something new!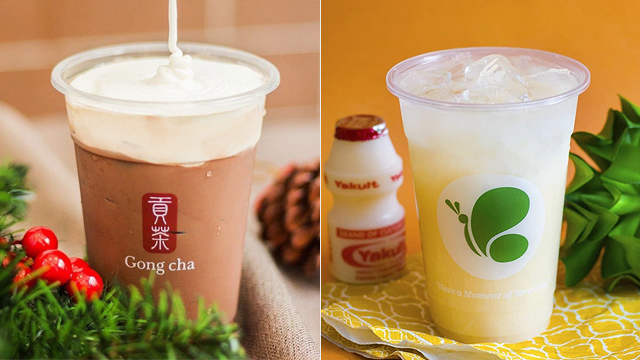 (SPOT.ph) It's a great time to be a milk-tea fan, thanks to the multitude of milk-tea shops all over the Metro. These chains all have their own signature drink, but we think their menus have gems that are worth a try, too. If you're in the mood for something new, try these underrated drinks from some of Metro Manila's popular milk-tea chains.
Also read:
The Serious List: Your Comprehensive Guide to Milk Tea and Where to Get It in Manila
10 Most Popular Milk-Tea Spots in Manila and Their Signature Drinks
Here are 10 underrated drinks to try on your next milk-tea run:
Lemon Dunk from CoCo Fresh Tea & Juice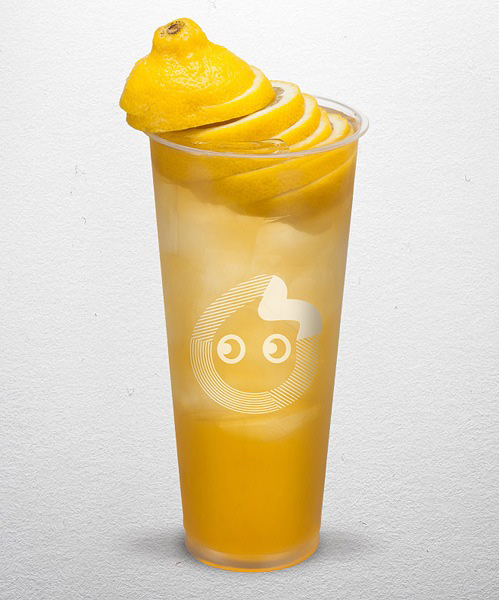 ADVERTISEMENT - CONTINUE READING BELOW
CoCo Fresh Tea & Juice is popular for their milk teas, especially their Panda Milk Tea with two kinds of boba, but the tea chain has a great selection of fruit tea, too. The most unique of the bunch is the Lemon Dunk (P100)—you can only get this drink in large because it comes with half a lemon dunked in green tea. The result is a strong tang that could be overpowering for some, but if you love anything sour, then this should be up your alley.
See a list of CoCo Fresh Tea & Juice branches.
House Special Milk Chocolate from Gong Cha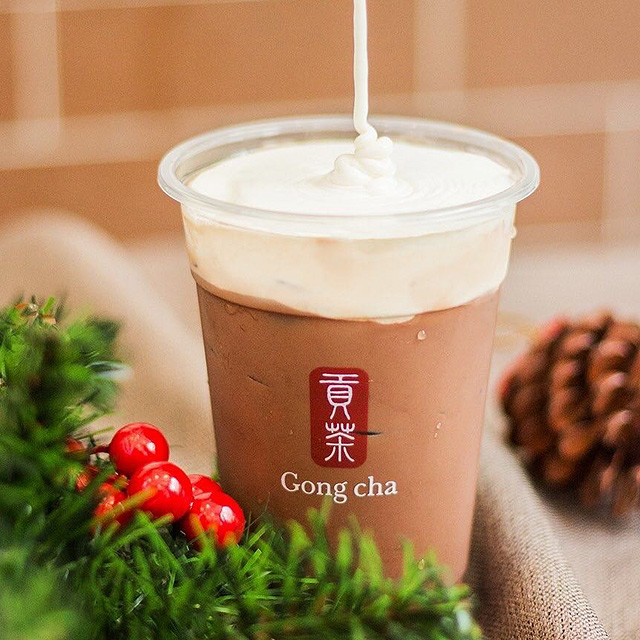 CONTINUE READING BELOW
Recommended Videos
Gong Cha's signature drink has always been the House Special Milk Wintermelon—sweet wintermelon milk tea topped with salty cream—but it'd be a shame to miss out on the rest of Gong Cha's varied menu. A lot of regulars swear by the House Special Milk Chocolate (P105/regular, P125/large). This drink also comes topped with rich salty cream, which pairs well with the sweetness of the chocolate milk. 
ADVERTISEMENT - CONTINUE READING BELOW
See a list of Gong Cha branches.
Milo Dinosaur from Happy Lemon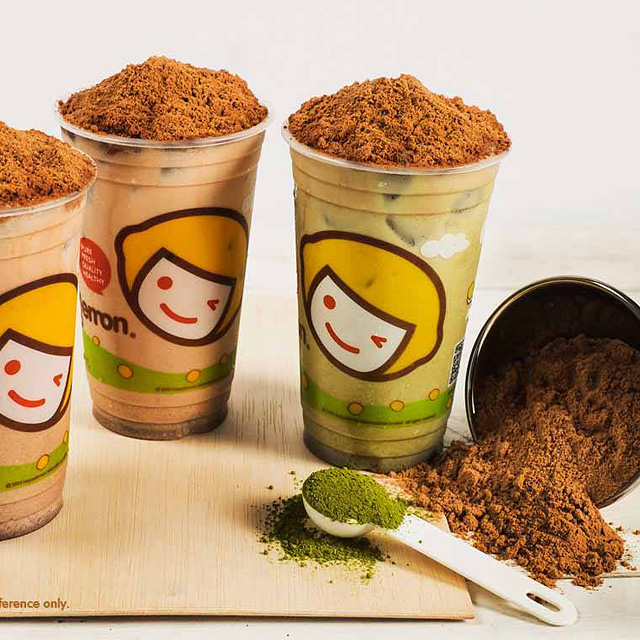 Happy Lemon has become synonymous with Rock Salt and Cheese but in the early days of the Taiwanese tea chain, they were actually also pretty popular for their Milo Dinosaur (P109/large, P119/jumbo). We think it's time to show this sweet treat some love again. With a tea-infused Milo base and a generous heap of malty Milo powder on top, what's not to love?
See a list of Happy Lemon branches.
Green Tea Latte with Cream Mousse from Tiger Sugar
ADVERTISEMENT - CONTINUE READING BELOW
Tiger Sugar is known for their Brown Sugar Boba Series, with the telltale brown-sugar syrup that runs down the sides of the drink, mimicking the look of tiger stripes. The next time you drop by this popular chain, give their Tea series a try. The Green Tea Latte with Cream Mousse (P110) is a must-try for matcha fans—the earthiness of the tea pairs well with the milky-sweet flavor of the cream mousse.
See a list of Tiger Sugar branches.
Lychee Yakult from Serenitea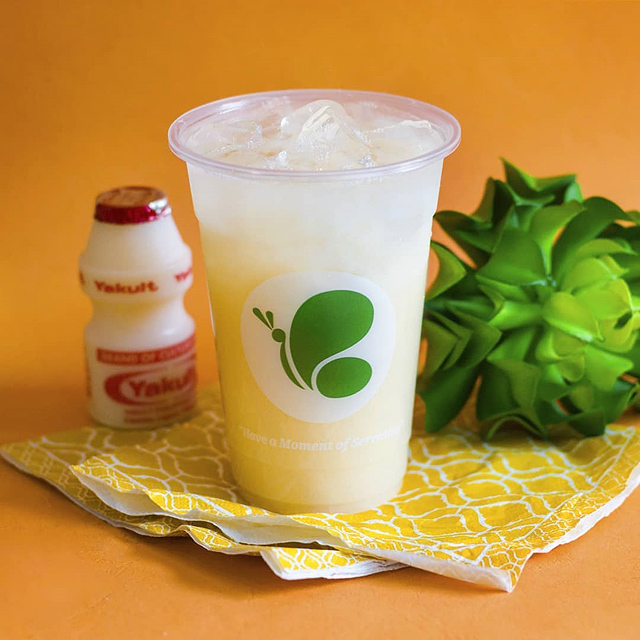 If you're in the mood for something fruity, skip the milk tea for a change and go for any of Serenitea's Yakult Drinks. The Lychee Yakult (P100/medium, P110/large) is our top choice—we just think the subtle fruity sweetness of the lychee pairs well with the sweet-tangy flavor of Yakult. Pro tip: Get this drink with Crystals, Serenitea's nata de coco sinkers. 
ADVERTISEMENT - CONTINUE READING BELOW
See a list of Serenitea branches.
Chestnut Cream Uji Matcha from Macao Imperial Tea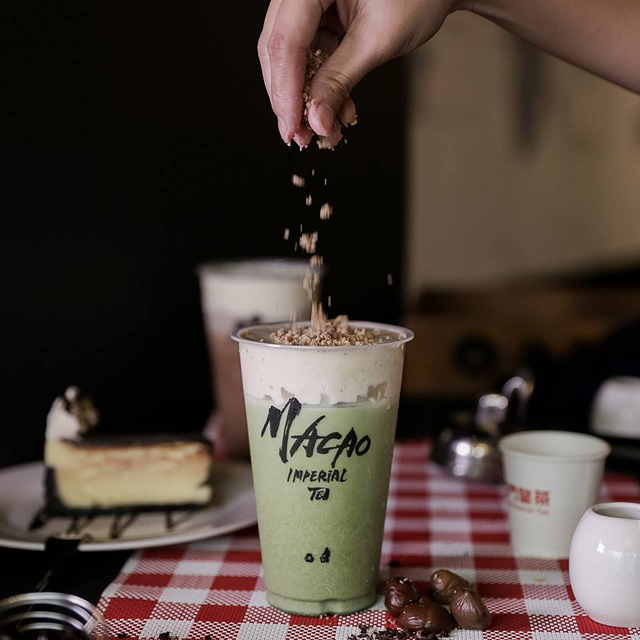 Practically everyone goes loco for Macao Imperial Tea's Cream Cheese series but their Chestnut Cream series is worth a try, too. If you love green tea, check out the Chestnut Cream Uji Matcha (P150)—the sweet-nutty flavor of the cream complements the earthy flavor of the matcha.
See a list of Macao Imperial Tea branches.
Nom Yen from Cha Tu Chak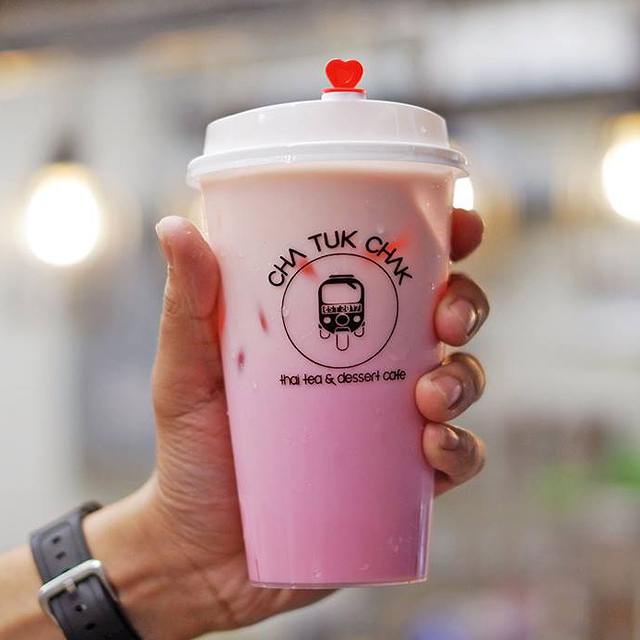 ADVERTISEMENT - CONTINUE READING BELOW
If you find yourself always going for Thai milk tea when you drop by Cha Tu Chak, it's time to give the rest of the menu a chance. Why not start with the Nom Yen (P120/regular, P135/large), which comes in a pretty pastel-pink hue? The drink isn't actually strawberry milk but is still just as fruity thanks to Sala (or salacca, a type of palm fruit) flavored syrup.
See a list of Cha Tu Chak branches.
Royal No.9 Milk Tea from The Alley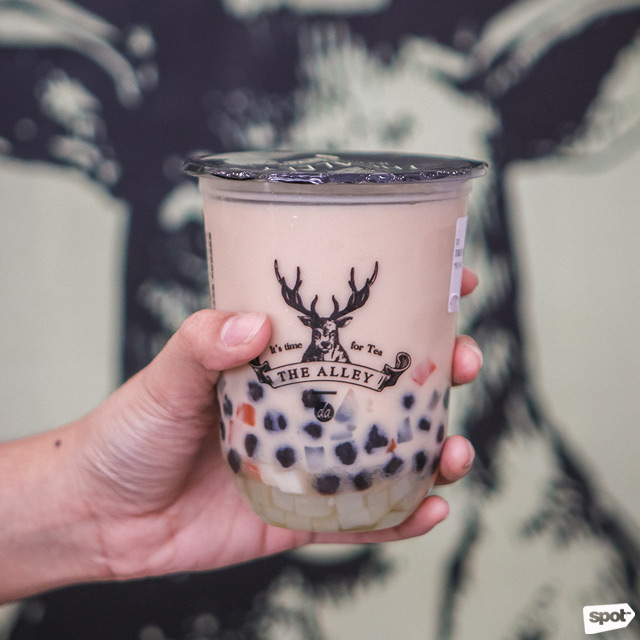 The Alley may be known for their brown-sugar drinks, but they also offer other drinks for when you're not in the mood for the overly sweet stuff. The Royal No.9 Milk Tea (P120) is a no-frills choice: The Alley has their own signature blend of tea, and its deep, roasted flavor shines best in this drink. 
See a list of The Alley branches. 
ADVERTISEMENT - CONTINUE READING BELOW
Wintermelon Milk Tea Latte from YiFang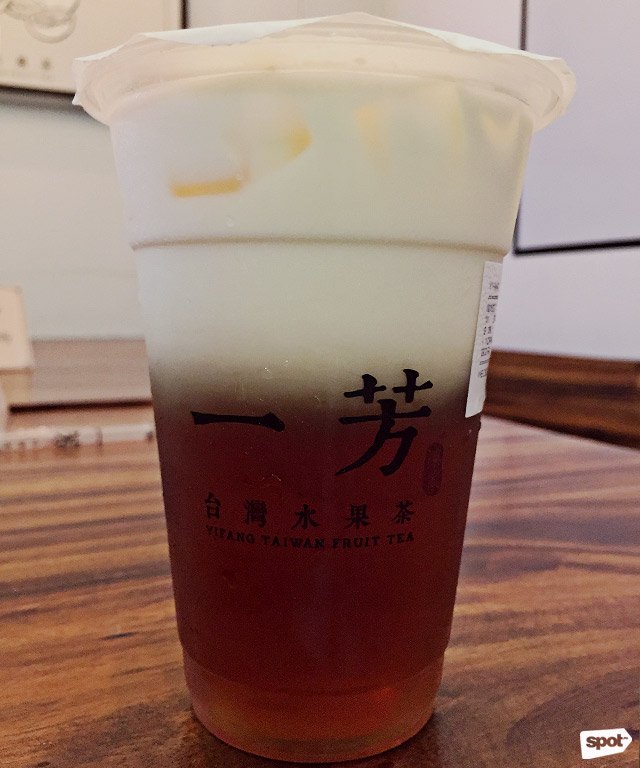 YiFang is best known for their Brown Sugar Pearl Tea Latte, which is one of the first drinks with brown-sugar pearls in the local scene, but we maintain that YiFang shines best in their fruit teas. For the best of both worlds, get the Wintermelon Milk Tea (P100/medium, P115/large)—the thick layer of cream on top of the wintermelon milk-tea base tastes like fresh milk with a hint of vanilla. 
See a list of YiFang branches.
Banana Milk Tea from Chatime
ADVERTISEMENT - CONTINUE READING BELOW
Banana milk isn't usually anyone's top choice when ordering at a milk-tea shop, but it should be at Chatime. Chatime's Banana Milk Tea (P105/regular, P115/large) doesn't actually taste like the fruit, but more like banana flavoring—it'll remind you of banana milk that you can get from Korean marts!
See a list of Chatime branches.
Share this story with your friends!
---
Help us make Spot.ph better!
Take the short survey
Load More Stories