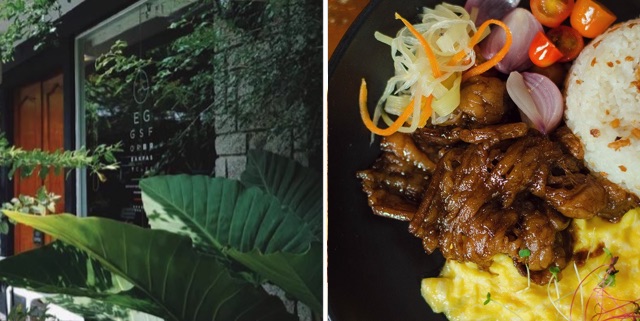 (SPOT.ph) The thing about Antipolo is that it's not necessarily an off-the-top-of-your-head answer to the question, "Where are you headed for the weekend?" That's been changing, however slowly, over the past few years—though the places to stay and to eat are neither necessarily new nor up-and-coming, they manage to bridge the gap between rural charm and modern tastes. And the horizons are broadening all the time, especially when it comes to the food. And to those of us who live up north, some of these might be staples, but people keep coming back to these spots for a reason. 
Also read:
The 10 Best Restaurants in Antipolo
10 Exciting Things to Do in Rizal
10 Best Places to Stay in Antipolo
10 Romantic Restaurants That Are Worth the Drive
Here are 10 great places to eat in Antipolo:
Tahanan Bistro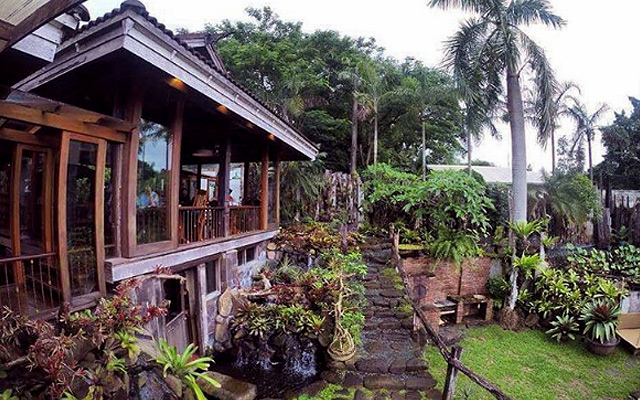 ADVERTISEMENT - CONTINUE READING BELOW
Since we, as a culture, tend not to travel alone, Tahanan Bistro might be the top pick for groups looking for a great Filipino-inspired meal. You get something new nearly every other time you go with their set menus that change three times in a year. The creativity that goes into the five-course affair (P1,350/head) is a guarantee.  Their Iraya menu, for example, puts a spin on gising-gising and turns them into dumplings. Don't forget to take off your shoes before going in! 
Tahanan Bistro is at 22 Loresville Drive, Lores Farm Subdivision, San Roque, Antipolo City.
Eggs for Breakfast
While the name sounds like what might be an obvious daily choice for some, the dishes served at Eggs Breakfast are far from that. If anything, there's a little hint of adventure to the repertoire, as demonstrated by their Huevos Rancheros (P275). It's got all the comfort and body of refried beans, plus the kick of chili and the crunch of tortilla chips. Their pasta lineup looks pretty amazing, too, with classics like Puttanesca (P260) and Penne Arrabiatta (P280) present.
Eggs for Breakfast is at Velada Estate, 21 Don Juan Street, Villa Cecilia Subdivision, Antipolo City.
Yellow Bird Café x Kitchen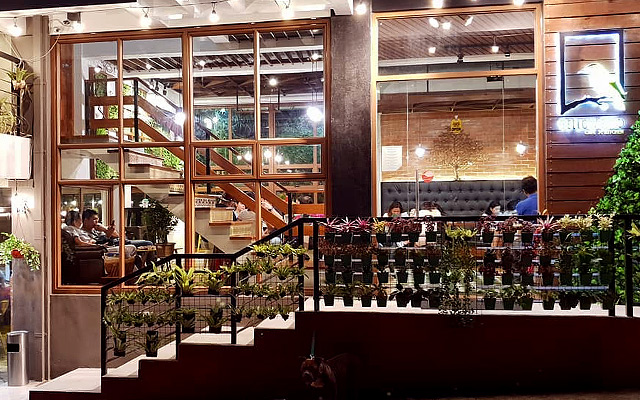 Apart from the specialty coffee—made from fresh beans, of course, what decade are you in?—the view at Yellow Bird certainly doesn't hurt. Just from the look of the place, you can tell it's a good spot for brunch, but the menu is what promises you a good time: From starters like Crunchy Okoy (P155) to a Monte Cristo Sandwich (P195) to their classic Seafood Pasta (P225), there's sure to be something for everyone. The Café Latte (P125) is a crowd pleaser, as well, thanks to the slight creaminess against the full-bodied flavor of the beans.
Yellow Bird Café x Kitchen is at Lot 3 Block 2, Mission Hills Boulevard, Mission Hills Subdivision, San Roque, Antipolo City.
Café Esse
ADVERTISEMENT - CONTINUE READING BELOW
Given that this café's claim to fame is the long list of beverages, you'd think Café Esse would be more of a stopover sort of joint—but that Spicy Seafarer Pasta (P195) says otherwise. And while you could just get your hot cup of Americano (P80/12 oz, P90/16 oz) and head out, the interiors are so quaint and inviting that you might end up staying a while.
Café Esse is at 2/F CEO Building, L. Sumulong Memorial Circle, San Roque,  Antipolo City.
Crescent Moon Café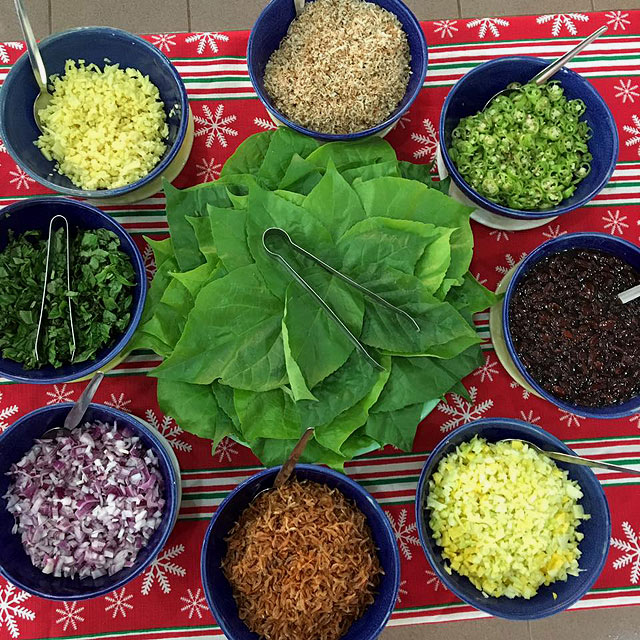 This is no cookie-cutter café, and rightly so—Antipolo's not a cookie-cutter sort of place. Clearly unfettered and adventurous, Crescent Moon serves anything from Beef Rendang (P370) to Chicken Wings (P350). The real eye-catcher, strangely, is one of the vegetarian items: The Alagao (P300) is an appetizer platter good for two or three people. It allows diners to sample the myriad of flavors that Southeast Asian cuisine has to offer—from coconut to chili to sweet peanut sauce—all on herby, tender leaves of alagao.
Crescent Moon Café is at Ascencion Road, Barangay Dalig, Dalig, Antipolo City. 
Tipulo Modern Filipino Cuisine
We used to recoil from any place that made the claim, "Filipino food with a unique twist"—or some other iteration of that sentence—but establishments like Tipulo have been stepping up their game. Items like their Sisig Pasta (P365) somehow sound like the best thing ever and like something that shouldn't work, but thankfully they're the former. Otherwise, there are easy pickings like the Crispy Pata (P380), topped with chives, garlic, and chili to really get your appetite going. End your meal with their Halo-Halo Pie (P335), where the icy dessert is presented in pie form. 
Tipulo Modern Filipino Cuisine is at First Pacific Leadership Academy, Kilometer 27, Sumulong Highway, Santa Cruz, Antipolo City.
ADVERTISEMENT - CONTINUE READING BELOW
Vieux Chalet Swiss Restaurant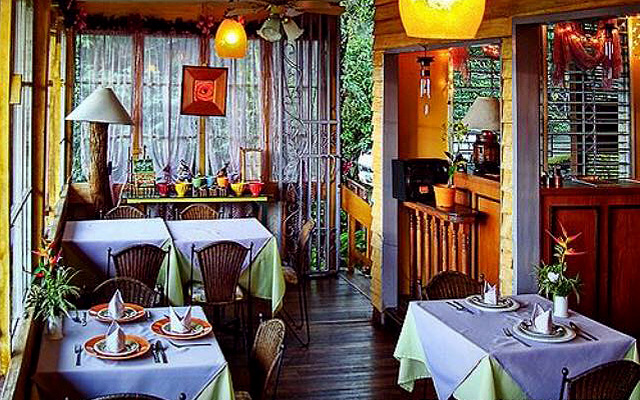 The "chalet" in the name is completely correct; the place looks like someone's house. It is perhaps due to its laid-back, homey vibe that Vieux Chalet has become a popular place for dates, though the view of Antipolo wouldn't hurt your chances at scoring a second one, either. Don't miss out on their Cheese Fondue (P1,150), maybe followed by the tender Home Smoked Porkchop in Mushroom Sauce (P980).
Vieux Chalet Swiss Restaurant is at 456 Taktak Road, Sitio Sampaguita, Santa Cruz, Antipolo City.
Chives Bistro & Market
Talk about cozy—when the sun hits Chives BIstro & Market's dining area just right, you'd swear you were trapped in a Pinterest post. The food doesn't help to dispel the imagery, either: The Poached Mussels (P200) are quite a sight, and the white wine they're cooked in makes it all the more promising. Not your thing? The Frutti di Mare (P280/solo;  P550/family plate) could be more up your street. Either way, you're in for some good eatin' here. 
Chives Bistro & Market is at G/F APS Crowne Plaza, L. Sumulong Memorial Circle, San Roque, Antipolo City.
Tamagoya Noodle House
ADVERTISEMENT - CONTINUE READING BELOW
Ramen's reach has far surpassed that of the inner Metro; you can get your noodle fix just about anywhere now. Enter Tamagoya Noodle House—particularly their Stamina Ramen (P218), which sports a thick miso broth and a good spicy kick, or their Gomoku Ramen (P228), which has mixed vegetables and seafood. It's a small establishment; in a bygone time it was one of Antipolo's best-kept secrets, which could also be attributed to the fact that they have very little social media presence. Now it's not surprising to find a queue outside their establishment.
Tamagoya Noodle House is at Hon. Benito Soliven Avenue, Antipolo City.
Burrow Café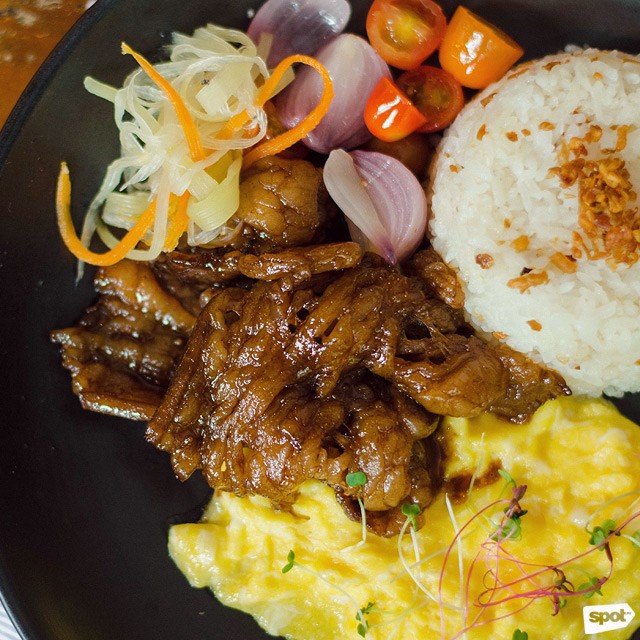 Speaking of secrets, Burrow Café was one that was outed not that long ago, but we're glad for it. Rustic and cozy with the charmingly mismatched furniture, they appeal to that little part of all of us that lives for an all-day breakfast menu. The Tender Beef Tapa (P330), prepared like yakiniku, and the this-side-of-perfectly-moist Carrot Cake (P250) are not to be missed, so guarantee your spot by booking a table.
Burrow Café is at 113 Beverly Hills Avenue, Beverly Hills Subdivision, Antipolo City.
Share this story with your friends!
---
Help us make Spot.ph better!
Take the short survey
More Videos You Can Watch
Load More Stories