Don't Give Up: This Is Why Your Dalgona Coffee Is Failing
Not sure what you're doing wrong?
Being under quarantine can get boring, so you might have tried several things over while at home, like working out, playing online games, and even trying your hand at making dalgona coffee. The dalgona coffee trend is a whipped three-ingredient coffee topping that has become viral on Tiktok and then on YouTube. It's a Korean innovation that has both amazed and frustrated everyone who has tried to make the frothy toffee-hued mixture.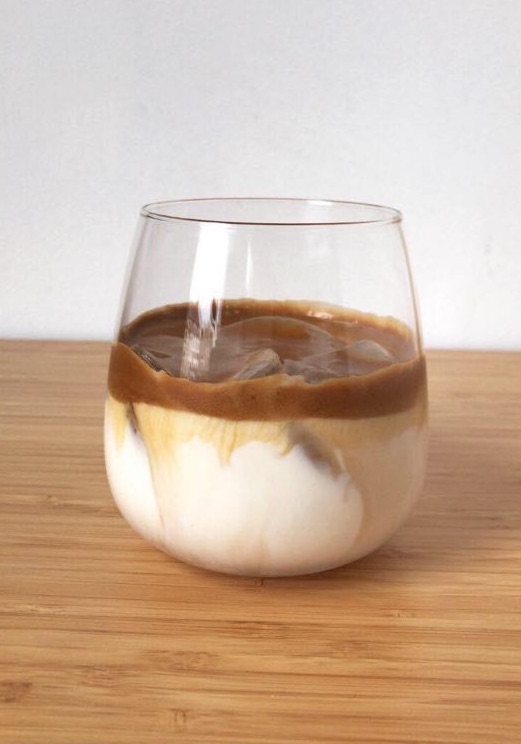 In theory, it shouldn't be too hard to make. It only needs coffee, water, and sugar, and the patience to keep on whipping until it's thick. But make no mistake—the coffee froth is deceptively easy, so it's no wonder that many have failed when trying to make it a home. 
Here's why your dalgona coffee topping won't whip up:
You are using three-in-one instant coffee.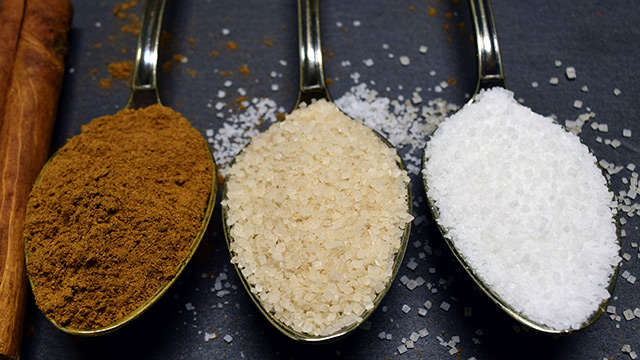 ADVERTISEMENT - CONTINUE READING BELOW
The biggest mistake anyone can make is thinking that any coffee will do, even the dependable premixed sachets that you love. However, this mix also contains other ingredients that are not present in the original three ingredients: instant coffee granules, sugar, and water. 
While using brewed coffee sounds like a brilliant hack, it's difficult to concentrate strong coffee flavor into a small amount of water. You're better off sticking to instant coffee granules.
You didn't add enough sugar.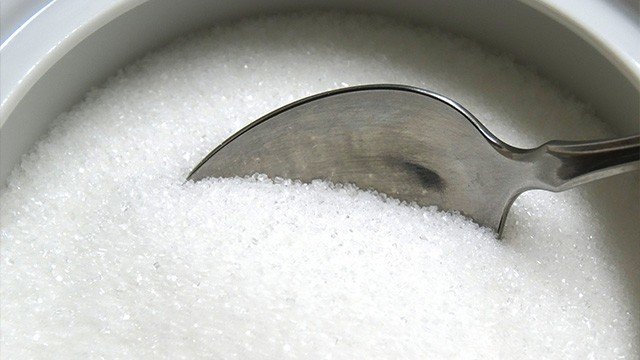 CONTINUE READING BELOW
Recommended Videos
The ingredients of the Dalgona coffee are not the only important aspect of the list. Just like many baking recipes, measurements are important and in this case, it's the core of its success. Here's the recipe that we suggest: 
one tablespoon instant coffee
two tablespoons cold water
two tablespoons sugar 
This isn't the recipe that's going around, but it's the ratio that we found to be perfect every time. You may be shocked at the sheer amount of sugar. It seems like a lot considering that the amount of water is so little, but trust us when we say that the amount of sugar is important to achieve the cloud-like state that you're aiming for. 
ADVERTISEMENT - CONTINUE READING BELOW
You're not using a whisk.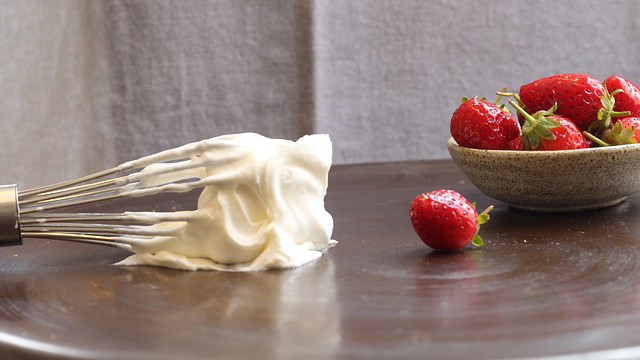 Unfortunately, this recipe is easiest when done with either a whisk or a hand mixer. Unless you're going to make a big batch, a stand mixer may not be able to handle the small amount of mixture in its bowl. 
Did you try the blender? While a smart idea for other recipes, the blender will heat up the mixture, preventing the froth to be created.  
You added too much water.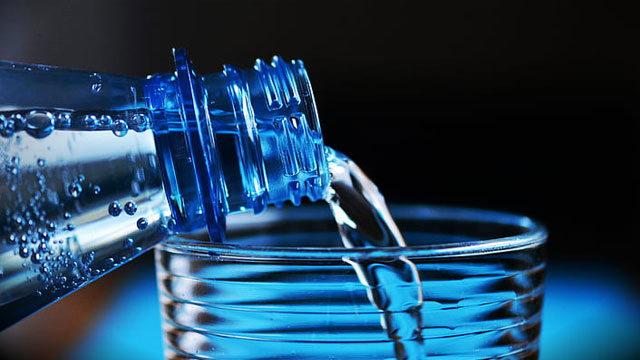 ADVERTISEMENT - CONTINUE READING BELOW
Is your mixture still runny? You may have added too much water. The recipe calls for a small amount of water but add too little and you may just have a hard time whisking a thicker mixture. Add too much, and you will end up whisking forever. 
You stopped whisking after a while.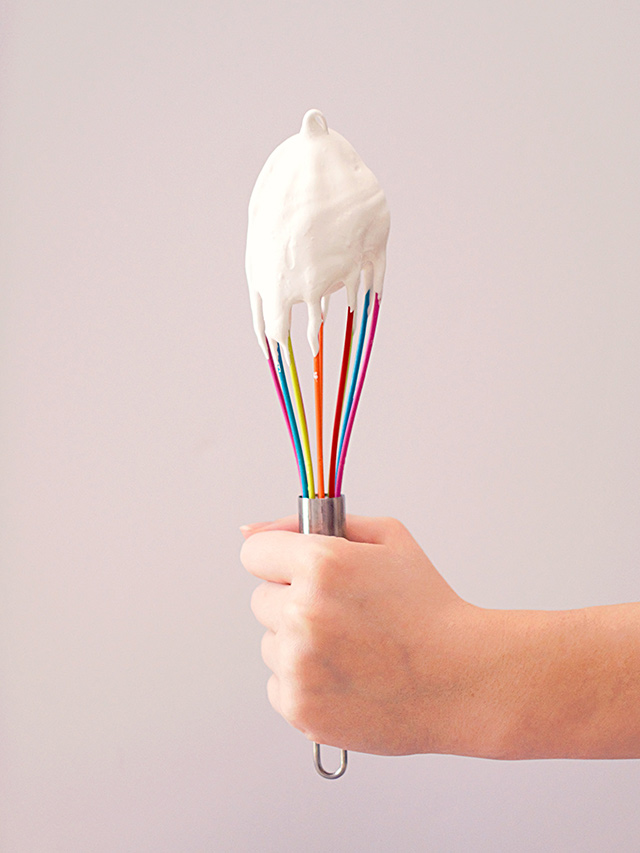 This recipe really will test your patience (and your strength!) because the whisking will require some time. It will go from watery to frothy in seconds but the stage from frothy to a whipped, thickened froth is at least eight minutes using a hand mixer and 15 minutes by hand.
Here's the good news: you can take a break and switch arms if you're able. If you're impatient, set a timer so that you know exactly how many minutes has lapsed.
Once your mixture looks whipped, just keep whipping! There is no "overwhipping" this topping and in fact, it will only get thicker and stickier. You want to achieve soft peaks, where the mixture will not only hold its shape on the whisk when you hold it up, but you should also be able to create figure eights or ribbons in the mixture. Think about it: It's a good way to sqeeuze in a short arm workout.
ADVERTISEMENT - CONTINUE READING BELOW
This trend is delicious but it does take time to make. If you have the ingredients, the time, and the patience to see it through, you'll be rewarded with a delicious coffee drink.  
This story originally appeared on Yummy.ph. Minor edits have been made by the editors.
Update as of April 3, 2010; 10:25 a.m.: A previous version of this article stated that 8 tablespoons sugar is the recommended amount of sugar to make dalgona coffee. This has since been revised. 
Your guide to thriving in
this
strange new world.
Share this story with your friends!
---
Help us make Spot.ph better!
Take the short survey
Load More Stories