The Past, Present, and Future of Dining in Metro Manila
We take a look at the big changes awaiting the restaurant world.
(SPOT.ph) On a typical day, Quezon City hole-in-the-wall Buen Comer Poquellas can get pretty busy. Customers—many of them students or regulars who live around the area—come by for the neighborhood eatery's famous Kare-Kare Burrito and then stay for a bit to just hang out.
But as the COVID-19 pandemic unfolded, all that changed—the sidewalk cantina had to close for a month because of the lockdown. "We [needed] to strategize or find ways to produce and be able to accept orders in a safe and proper way," says co-owner Chat Umali.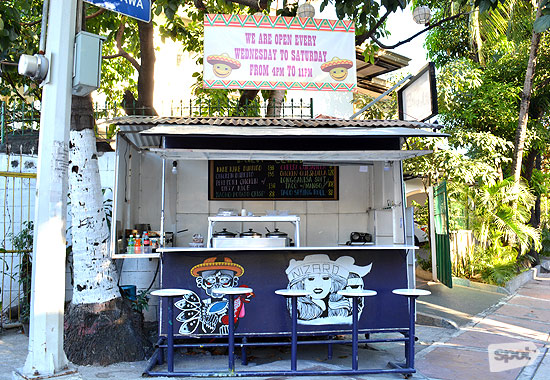 CONTINUE READING BELOW
Recommended Videos
ADVERTISEMENT - CONTINUE READING BELOW
The eatery has since reopened, but with scaled-down operations. Umali shares that they only accept advance orders via Viber to "avoid bogus orders, because given the current situation, we are having a hard time with our supplies [and] stocks per day."
The situation has also made it especially hard for the restaurant staff. "[Since] the time we closed, 80% of them are still not working because they went home to their provinces and their respective municipalities," shares Umali. "Until now we cannot let them start [working again] because we don't want to risk their [or our customers'] health. We wanted to contain the environment, so we [have only been] working with our in-house staff [since we reopened]."
The Local Dining Scene Before COVID-19
From debating over where to find the best sisig in the city to bonding with friends and family over hearty communal meals, it's evident that Filipinos love to eat—and aside from having a deep interest in cooking, Filipinos also share a passion for dining out. The food-service industry in the Philippines has grown at a remarkable rate in the past few years, with numerous restaurants—both foreign chains and local concepts—opening in and around the Metro. According to a report by BusinessWorld, the Philippine food-service industry spawned P535.9 billion in revenues in 2016 with 84,503 outlets operating locally; by 2019, the generated revenues went up to P616 billion, with more than 3,000 more establishments in operation than there were in 2016.
ADVERTISEMENT - CONTINUE READING BELOW
Not only does the industry contribute greatly to the country's economy, it also helps generate employment for many Filipinos, with the 2015 Annual Survey of Philippine Business and Industry by the Philippine Statistics Authority showing that the sector generated employment for 433,260 workers.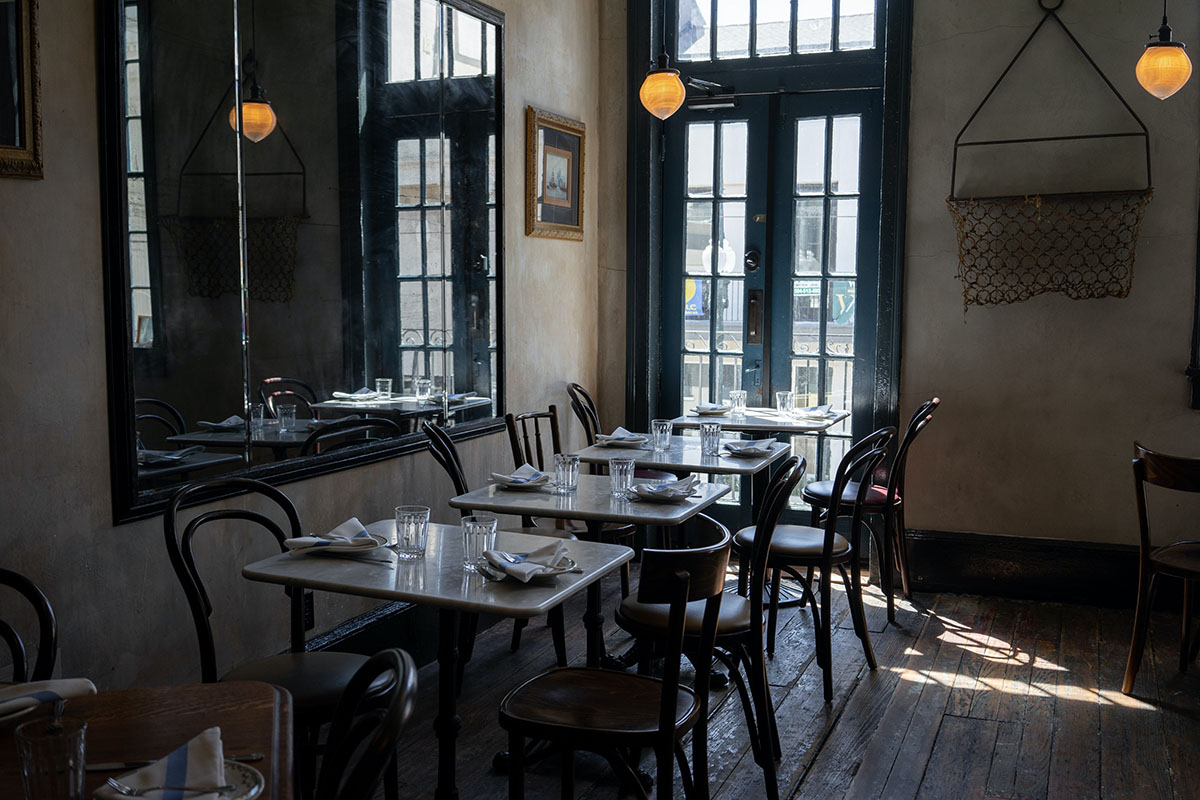 The pandemic has resulted in the shutdown of dine-in services.
PHOTO:

MITCHELL HOLLANDER/UNSPLASH
With the advent of the novel coronavirus, however, restaurants have had to make a lot of big changes. With social distancing and the enhanced community quarantine in place, customers have been forced to stay at home, resulting in the shutdown of dine-in services. Many restaurants have either stopped operations—temporarily or permanently—or switched to alternative methods of sustaining the business.
How Restaurants Are Coping
Some restaurants have kept their doors open, including The Grid's Korean establishment Gochu-Gang, albeit with a reduced menu and a switch to doing only takeout and delivery. "It's been challenging since we had to minimize all food inventories," says Chef Patrick Go. "Forecasting the number of take-out customers is very different compared to dine-in guests. We also had to consolidate our menu so that we can efficiently work with the ingredients that we have."
ADVERTISEMENT - CONTINUE READING BELOW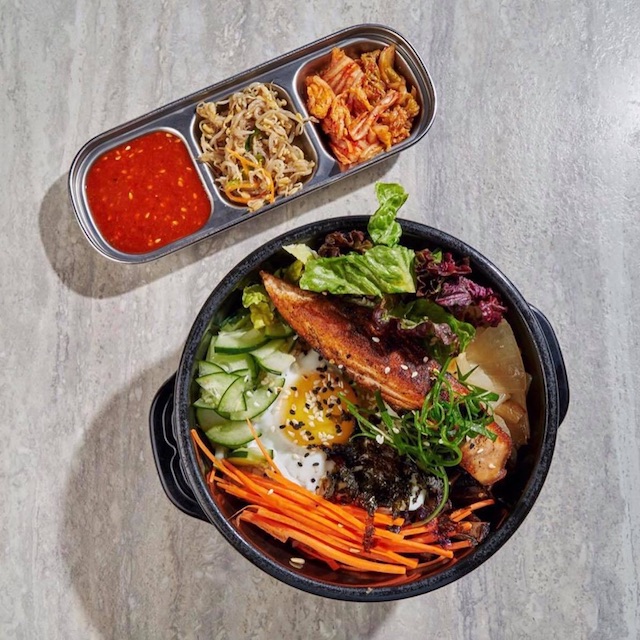 Delivery has become the name of the game for many, allowing restaurants and other food businesses to send their food straight to customers' homes. While most deliver ready-to-eat dishes, others, like Shake Shack and Sarsa, have opted to sell meal kits that are meant to be assembled and cooked at home. There are also fast-food joints like Bonchon and McDonald's, which have offered ready-to-cook sets for some of their menu items—such as their marinated chicken and pancake mix—to be cooked in your own kitchen.
ADVERTISEMENT - CONTINUE READING BELOW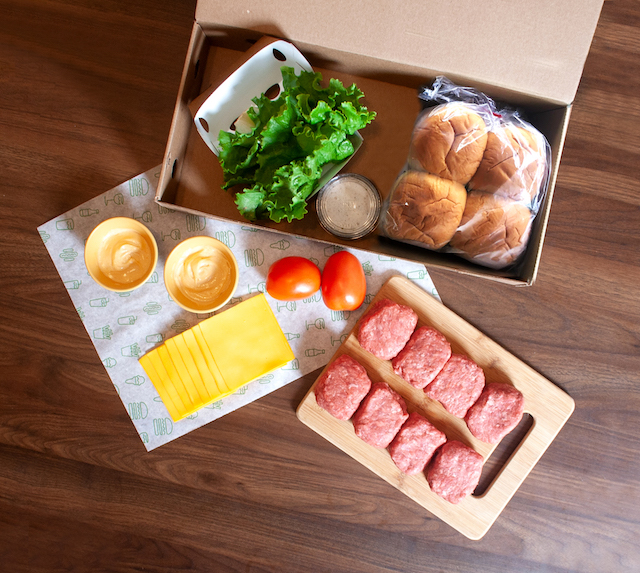 "[Delivery] has been very helpful for our business since it generates a bit of revenue," Go says. This is not without its own challenges, however. "Since the market is already saturated with food deliveries, standing out amongst other food delivery stores has been the most challenging part."
ADVERTISEMENT - CONTINUE READING BELOW
Dwight Co of Lowbrow Casual Restaurants—the restaurant group behind Bad Bird, Fowlbread, and more—shares that they were easily able to shift to opening their own online store, as they've been operating remotely since before the pandemic and that most of their food is delivery-friendly. "We've [also] been fortunate to be well-versed in tech so we were able to set up an online store quickly," he shares.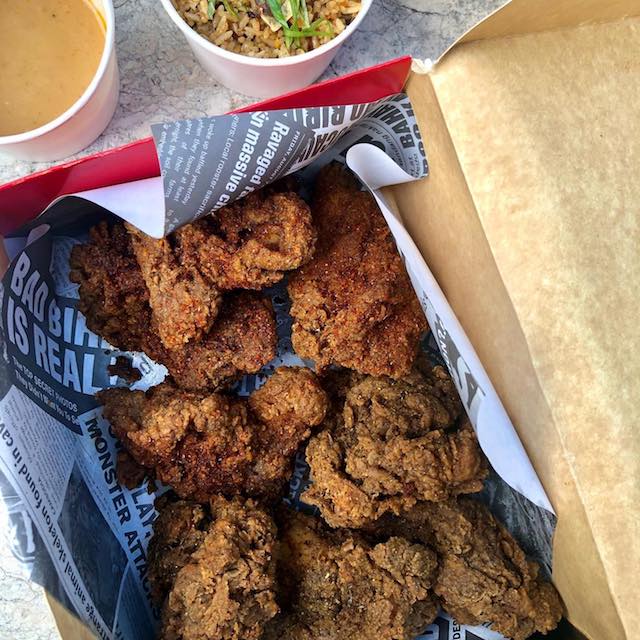 ADVERTISEMENT - CONTINUE READING BELOW
But implementing the new changes did not come without its own set of challenges, starting with the food packaging. "Some of the boxes disintegrated when delivered, and we didn't plate our food for take-out so they came out looking ugly," Co shares.
Some restaurants, like French establishment Metronome, have closed the restaurant itself but introduced takeout or delivery spin-offs. They've launched Lazy Oeuf by Metronome—a takeout service featuring an evolving menu of Chef Miko Calo's home-style French eats, which they initiated in an effort to provide an allowance to all of their staff. "100% of all profits are equally divided among them," head of restaurant communications RJ Galang shares. "While the quarantine has been horrible for business, it gave us an opportunity to give back to the community and to our team."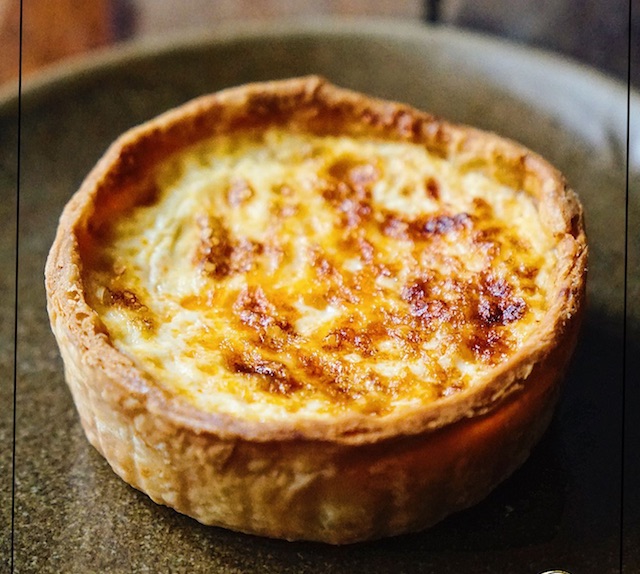 ADVERTISEMENT - CONTINUE READING BELOW
Other restaurants have closed and not had the opportunity to operate in any other way. Nowie Potenciano of the Sunny Side Group of Restaurants (which includes the Sunny Side Cafe and Spicebird Grill) in Boracay shares that they've had no choice but to shut their doors for the time being, as most of their guests are tourists visiting the island. "With the lockdown and cancellation of flights, there are hardly any visitors left in Boracay and unfortunately, the local population is not enough for us to continue operations—even for delivery. Hence, we did not even try developing a delivery service. There's simply not enough people on the island to be able to sustain it."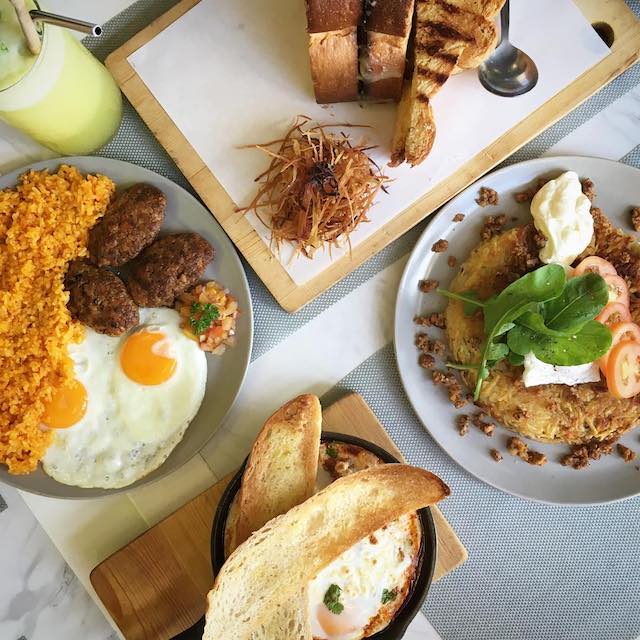 ADVERTISEMENT - CONTINUE READING BELOW
"Since we are not operational, we have no sales, and we have zero profits," he laments. "In fact, we're even bleeding further because there are some expenses that continue despite being closed such as utilities (freezers and chillers are still running), some rental expenses, and [paying the staff their] 13th-month pay."
Effects on the Restaurant Workforce
Hugely affected in all of this are the restaurant chefs and staff. Gochu-Gang's Go has turned to implementing a skeleton workforce in his stores. "Technically it's impossible to work at home in the F&B industry... we only allow staff that are willing to work."
Prior to closing Metronome and introducing their takeout counterpart, Galang shares that—for as long as the company's financials could handle it—they assured the staff they had jobs to come back to once Metronome re-opens. "We assured them of full month's pay for March, converted their remaining vacation days to cash, and gave them half of their 13th-month pay, regardless of tenure. That same day, we gave away perishable inventory to the staff, packed up all loose items, boarded up the windows, and locked the doors."
ADVERTISEMENT - CONTINUE READING BELOW
Fried-chicken joint TETSUO is also currently operating with a leaner team. Co-founder Timothy Jacob shares that they made sure nobody would be laid off: "Our staff reporting to work are the ones who live more or less nearby the branches," he says. "We're also operating on a much shorter schedule, closing by 6 p.m. to abide by the curfew rules and allow our staff enough time to get back home."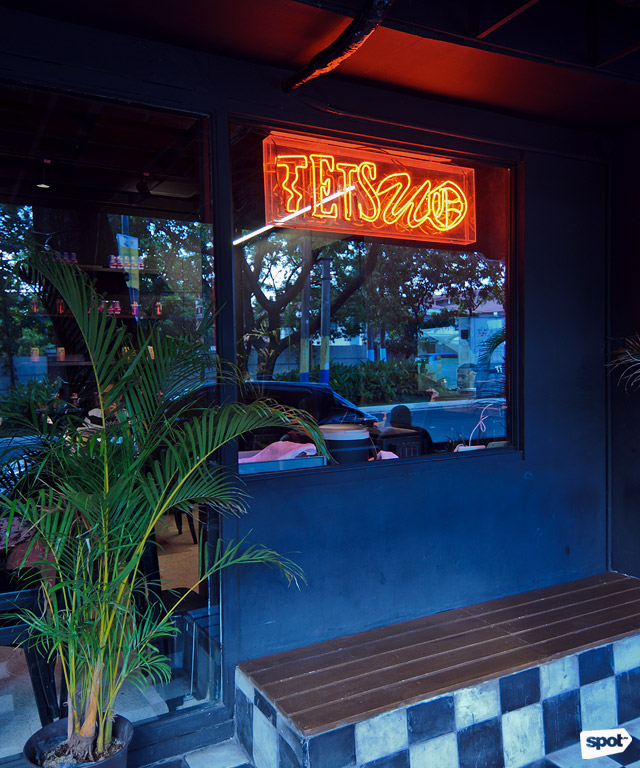 ADVERTISEMENT - CONTINUE READING BELOW
With Potenciano's restaurants in Boracay closed, the staff has suffered, too. He shares that they had mentally prepared for the situation after his restaurants had to closed temporarily for the six-month closure of the island in 2018, and he briefed his staff on what to expect aside from distributing the ingredients that would otherwise go bad. But the situation nonetheless affected them gravely. "No one is working and drawing a salary at this time. They also lose income from service charges, hence, this is clearly a very difficult time for them. We released their 13th-month pay and all salaries due to them early to help though, and we are just hoping that things will look better soon. But at the same time, we have been trying to gird them mentally for even more difficulties ahead... Unfortunately, the assistance that the government has promised never materialized."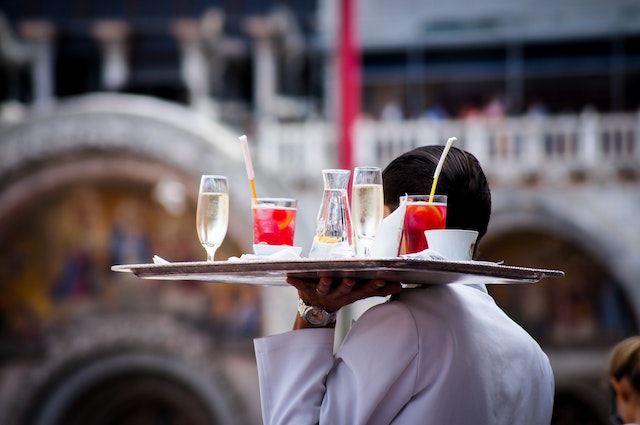 ADVERTISEMENT - CONTINUE READING BELOW
Other restaurants have had to let go of some of their people. "I don't think what we're going through is unique to us so you may have heard this before: decreased salaries, laid-off employees, and basically cutting costs in every corner of the business to try and survive," Co admits. "But to me, what brings up the difficulty from 'hard' to 'nightmare' is the uncertainty of what's going to happen next. We can't plan for a future. So when someone from our restaurant crew would ask me when they can go back to work, I have to give them a straight answer: 'I have no idea, and there's a big chance that you never will. I'm sorry.'" he says. "I have not been trying to sell them hope because they might cling on to a job that may never come back so I try to be as real as I can. Of course we're fighting with all we've got to bring things back to normal, but I think I have to give our people the opportunity to start looking for a new career because this one doesn't look too good right now."
ADVERTISEMENT - CONTINUE READING BELOW
Restaurant Closures
Not all restaurants have been lucky to be able to keep themselves open—or to even be able to reopen. Among them is the Roces branch of Gourmet Gypsy. "Not to disrespect anyone who lost a loved one, but losing Gourmet Gypsy Roces feels to me like [the] death of a loved one by COVID," writes chef and owner Waya Araos-Wijangco in a Facebook post. "No goodbyes, no last walwalan. Just a diagnosis and a sentence. Then it was called."
ADVERTISEMENT - CONTINUE READING BELOW
"The harshest reality that [both restaurateurs and the general public] will need to face is that there will be a contraction in the industry," shares Jeremy Slagle of restaurant and hospitality consultancy Launch Lab Consulting. "Even prior to COVID-19, there was an oversaturation of restaurants, as more and more malls were opening, and allocating more and more of their commercial spaces to food service. There were already arguably too many restaurants, and it was difficult for many of them to remain profitable. Then a global pandemic happens."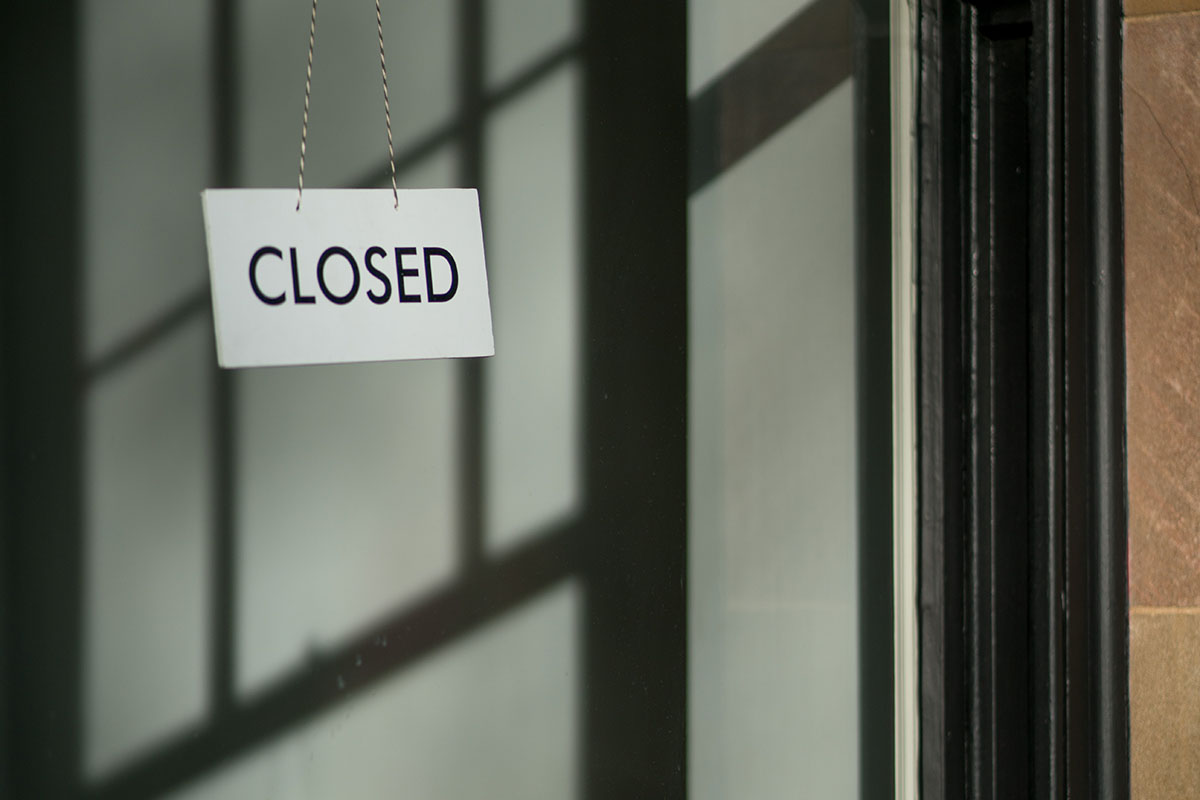 What's unfortunate is that it's likely the small, independent players that'll be hit the hardest in this situation.
PHOTO:

CRAIG WHITEHEAD/UNSPLASH
ABS-CBN F&B Head Chef Him Uy de Baron relays similar thoughts. "From what I gather, there will be a certain percentage of restaurants that will not be able to sustain their operations. With as much as an 80% drop in sales and with manpower costs and food costs being the same, it will bleed operators. Plus there will be new operational costs because of new standards that are being implemented." This includes things like testing the staff, constant sanitation of premises, and the cost of partnering with delivery services eating up profits. "[Before the quarantine], data [showed] that about 20% of restaurants close within 2 years. [Post-quarantine], this may drive up to about 50%."
ADVERTISEMENT - CONTINUE READING BELOW
"Unfortunately, the situation calls for businesses having a lot of cash on hand," Potenciano adds. "Those who do not have the finances to sustain themselves for an extended period of time, will likely close shop. This means that we might lose the small, independent players that make any food scene bright and vibrant. We might see an industry that would be even more dominated by chains and franchises."
The Future of Dining
The Inter-Agency Task Force on Emerging Infectious Diseases has approved the gradual resumption of dine-in services at restaurants in areas under general community quarantine—including Metro Manila—starting June 15. But what lies ahead?
"[At] the onset, I believe the restaurant scene [or] business—specifically, eating out—will be slow," says Galang. "While some people are excited for the day when they can eat out again, the much larger majority of the public will still be taking extra precautions and maintaining the status quo. All a restaurant can do right now is to ensure the safety of their diners and assure everyone that they are taking the necessary steps to do so."
ADVERTISEMENT - CONTINUE READING BELOW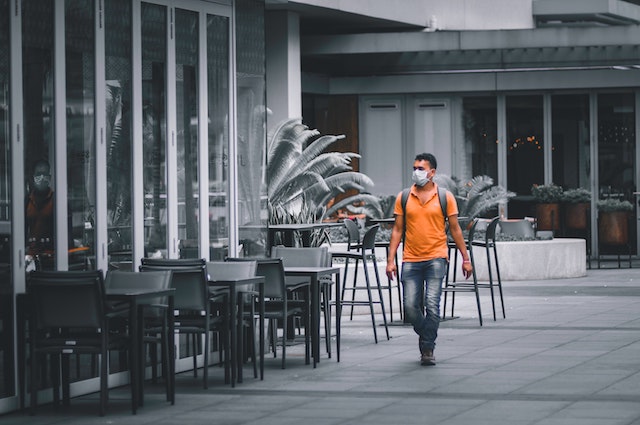 We asked our readers if they would be willing to dine out again once restaurants reopen in an informal survey on the SPOT.ph Viber group on May 24. Out of the 754 respondents, only 18 (2.39%) said they'd be dining out the way they usually do. Still, 186 (24.67%) said that they'd still be open to doing so—but only if restaurants make changes, like having fewer tables to allow space between diners, single-use menus, and so on.
ADVERTISEMENT - CONTINUE READING BELOW
It is crucial then that restaurant owners be able to adapt to the changes coming the industry's way. "Restaurant owners need to emotionally distance themselves and have a clear grasp of numbers: how to plan expenses, how to estimate sales projections, how to manage cash flow, [and the like]," says Laveena Clavecilla of F&B consulting group Beyond the Menu. "This is such a big paradigm shift because most put up their restaurants out of passion." She also stresses the importance of having a strong foundation in marketing and analytics to survive. "Think of the core themes in the industry: hospitality, service, guests—these are all rooted in personal contact, which we are being asked to avoid having. How do we define and convey brand experience without these themes?"
Safety Concerns
A number of organizations around the world have released their own guidelines for food businesses in light of the current pandemic. The World Health Organization's recommendations include the use of disposable gloves by food workers, physical distancing by using PPE (such as face masks and hair nets), and spacing out workstations.
ADVERTISEMENT - CONTINUE READING BELOW
Meanwhile, a COVID-19 "playbook" released by Hong Kong restaurant group Black Sheep Restaurants suggests having the service and kitchen staff wear masks at all times (as well as the customer, until they sit down to eat), getting health and travel declaration forms and doing temperature checks at the door, and providing hygiene kits with hand sanitizer and a paper bag for storing face masks at the tables.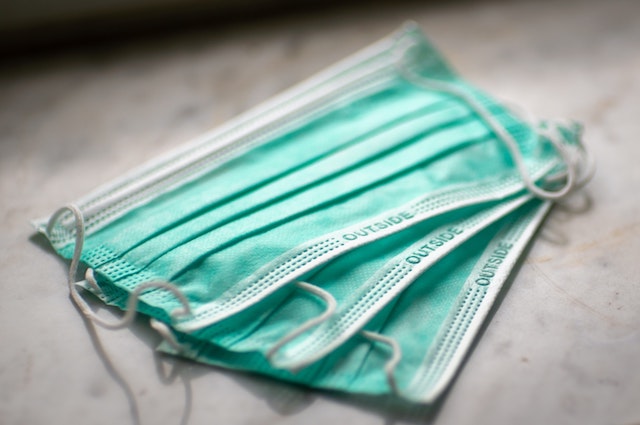 ADVERTISEMENT - CONTINUE READING BELOW
Locally, the Department of Trade and Industry has also released guidelines for areas under modified general community quarantine (MGCQ), which include only allowing customers up to 50% of the restaurant's maximum capacity, employing temperature checks, a "no mask, no entry" rule, keeping diners one meter apart if they're seated face-to-face, among others. Buffets, for the time being, are banned.
Similarly, the Department of Tourism has released a set of guidelines for restaurants in DOT-accredited accommodation establishments (such as hotels and resorts). Aside from similar guidelines already included in the Department of Trade and Industry's version, resto owners are responsible for making sure their employees fill out a Health Declaration Form prior to starting their shifts, and undergo an annual health checkup. For food service, single-use items—napkins, utensils, and condiments—are to be given to the customers and wrapped in biodegradable packaging.
ADVERTISEMENT - CONTINUE READING BELOW
"Food safety and sanitation will be a top priority for operators," says Uy de Baron. Galang adds, "As Alain, one of our partners, puts it, 'The hospitality brands that deliver on safety will differentiate themselves quickly. Re-establishing trust with the public is key. Owners and stakeholders must reimagine their hotels, resorts, and restaurants as safety companies first, hospitality providers second.' For the establishments that don't or haven't yet, I think that they will be taking their [Hazard Analysis Critical Control Point] (HACCP) and front-of-house hygiene protocols much more seriously."
Decreased Capacity and Increased Distance Between Tables
To ensure social distancing is implemented, tables can be moved further apart, or restaurants may limit the number of people who can enter a dining area at a given time. With this, however, comes the need for larger spaces.
"The typical restaurant business model relies on high-rent, high-foot traffic areas in order to pack as many people as possible into as small of a space as possible... [Mall and property owners] will need to start offering larger commercial spaces that allow for an orderly flow of service and production, following social distancing and sanitation guidelines," says Slagle. "Walls will need to be knocked down. Ventilation improvements and sanitation controls will need to be implemented in order to make them safe again."
ADVERTISEMENT - CONTINUE READING BELOW
Contactless Interactions
You can also expect many aspects of the dining-out process—from ordering to paying—to go contactless to decrease direct interactions between people.
While the Department of Trade and Industry (DTI) currently allows restaurants to take payments via a tray provided to customers, cashless payments—which have the benefit of limiting contact, being more secure, and letting you do transactions faster—will likely be the new default payment method in the future.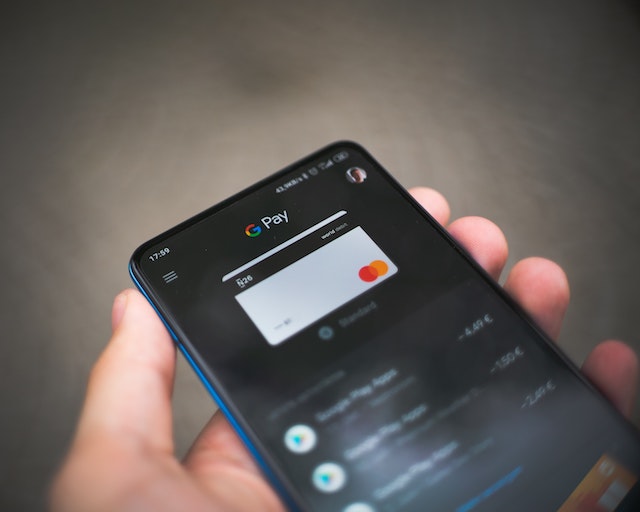 ADVERTISEMENT - CONTINUE READING BELOW
Modern Restaurant Management also proposes measures such as placing people on virtual waitlists and employing QR codes that people can scan to access restaurant menus and place orders.
A restaurant in Philadelphia takes these ideas even further with their virtual dinners. You call the restaurant to make a reservation, then the owner sends an e-mail of the menu and a list of recommended beverage pairings. On your reserved timeslot, the owner calls you via video chat while the staff delivers the food to your doorstep.
With these, however, come the need for better and more stable data connections that are accessible to everyone—something which the Philippines could improve on, as the country ranked 63rd out of 100 countries in the 2020 Inclusive Internet Index done by The Economist Intelligence Unit and commissioned by Facebook. According to the report, smartphones and mobile data in these parts have low affordability, while download and upload speeds remain relatively slow.
ADVERTISEMENT - CONTINUE READING BELOW
Takeout and Delivery as the New Norm
A significant number of restaurants—from swanky fine-dining establishments to more casual joints—have switched to curbside or takeout and delivery services in the meantime.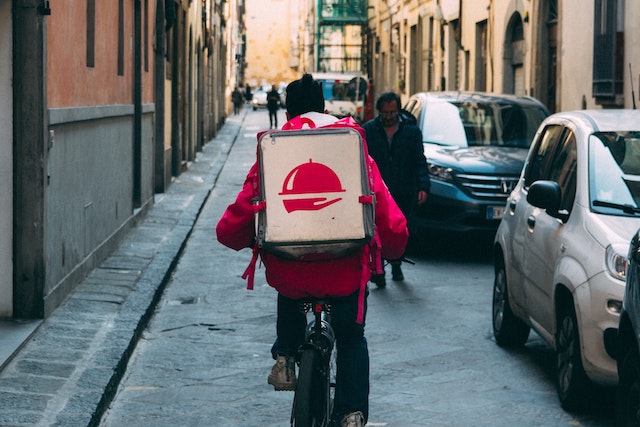 "Delivery and takeout services have to be developed as a revenue stream," says Clavecilla. "If you don't know how to translate brand experience or your concept to that format then you may end up stuck in a price war."
ADVERTISEMENT - CONTINUE READING BELOW
Outdoor Dining Spaces and Other Dining Innovations
Other parts of the world have implemented outdoor and drive-in setups, which has a lower risk of COVID-19 virus spread. In Amsterdam, a vegan restaurant has made waves for reopening with individual greenhouses placed outdoors.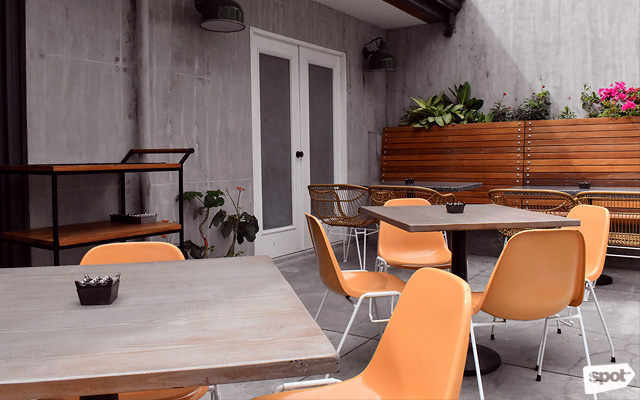 ADVERTISEMENT - CONTINUE READING BELOW
However, the Philippine context differs greatly from other countries and restaurant owners will have to take other aspects into consideration. For outdoor dining to work, for instance, Uy de Baron shares, "we have to make it comfortable for dinners as we have a tropical climate."
Furthermore, Slagle explains, Manila is different from other cities in Europe or North America in that most of the available spaces are concentrated in malls and shopping centers. "[With that], drive-throughs and other innovations that require a lot of open space simply won't work here," he says. "This is an area that will require the leadership of mall and property owners, since they hold the majority of the available spaces for restaurants."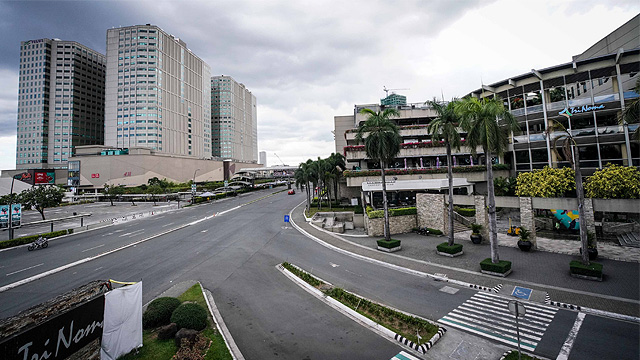 ADVERTISEMENT - CONTINUE READING BELOW
"Assuming a significant reduction in foot traffic in the next two years, property owners should reduce their per-square-meter rates for commercial spaces," Slagle continues. "Businesses will not be able to survive at the rates they were charging then—they barely could before… Most spaces are less than 100 square meters in total area, and when you're trying to lay out a floor plan (even prior to COVID-19) it's very difficult to shoehorn everything in that you need... Now with COVID-19 and the additional restriction of social distancing, this just won't work anymore, at least not at the rates that they're charging," he laments. "I hope landlords realize this and make the needed adjustments to stop this from turning into a more catastrophic bursting bubble. The rent is too damn high and the spaces are too damn small."
The good news, for the time being, is that a number of malls—including Ortigas Land and Ayala Malls—have waived their rental fees.
ADVERTISEMENT - CONTINUE READING BELOW
"Strangely, I feel lucky that we're inside malls," says Co. "Malls have to protect their own interests and to do that, they need to protect the businesses inside them or else they follow. Given that situation, malls as landlords have been relatively supportive right now and we're thankful for that."
How Can We Help Restaurants?
As the complications for restaurants pile up, it's definitely worth making the effort to support your favorites. "Number-one is to order takeaway or delivery food from them. Most restaurants and other food businesses are adapting to the circumstances as much as they can by innovating new products or adapting existing products to be enjoyed at home," says Slagle.
Co, Uy de Baron, and Slagle all agree that ordering and then, if possible, picking up your food or booking your own pick-up service helps. Admittedly, this can be a challenge as finding drivers can be difficult at certain times and certain areas, but if you're able to do so, it'll go a long way in helping keep the restaurants alive.
ADVERTISEMENT - CONTINUE READING BELOW
"Delivery [apps] are continuing to take up the same commission as before [the pandemic] while restaurants struggle," says Uy de Baron. Slagle adds, in the U.S. context, "The delivery services charge 20 to 30% commission on the sales, and often earn more profit from the sale than the restaurant itself." [Editor's note: We have reached out to some of the biggest food delivery services in Manila to inquire about these commission rates but have not received a response as of writing.]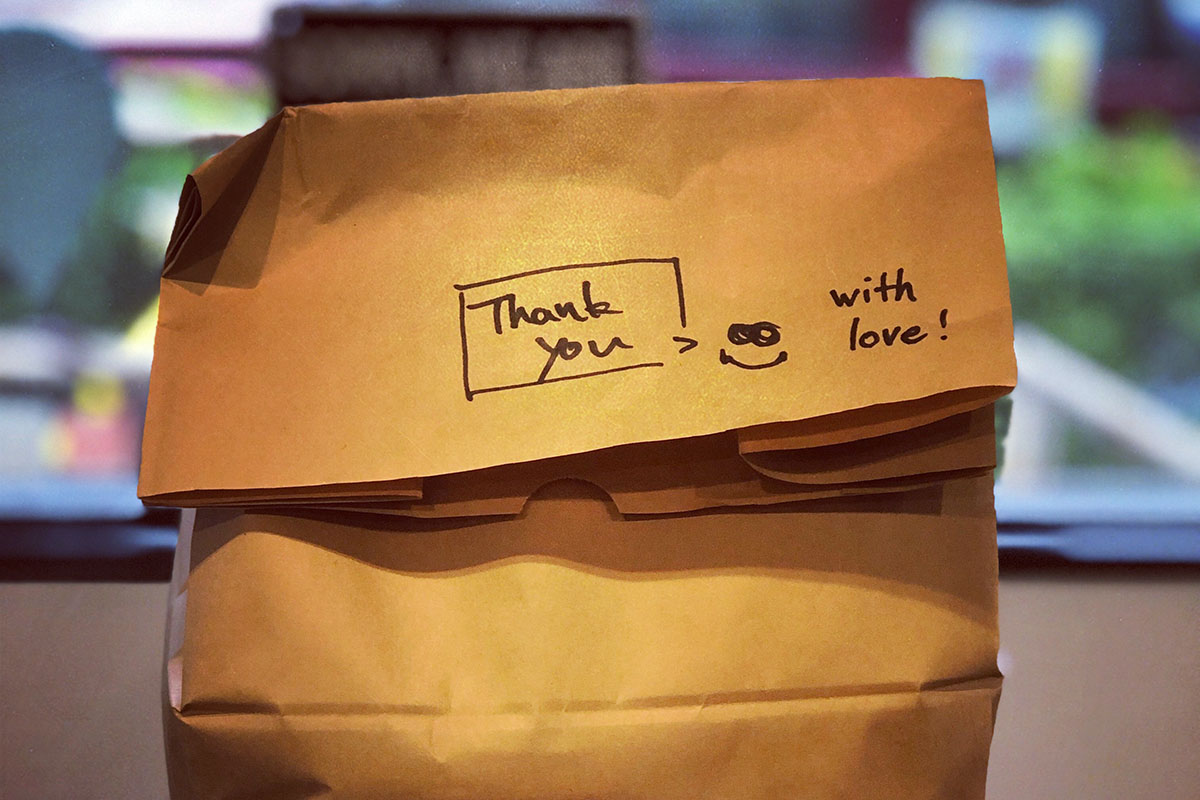 Support your favorite restaurants by ordering takeaway—and directly from them, when possible.
PHOTO:

YU HOSOI/UNSPLASH
Uy de Baron stresses the importance of supporting small businesses. "They don't have the deep pockets of the bigger groups," he says. Potenciano also has his fingers crossed that people can better support local. "With borders closing and global supply chains being interrupted, we'll have to start supporting our own," he explains. "If more consumers buy locally grown food for example, the financials start making better sense for our farmers and producers. Then hopefully, our agriculture sector gets a boost and we'll be on our way to better food security."
ADVERTISEMENT - CONTINUE READING BELOW
Potenciano hopes consumers get a better appreciation for what goes on in the whole food-supply chain that leads to what they get on their plates. "Whereas before, diners may have mostly been driven by price, I'm hoping that since they now see how difficult it is from growing our food, distributing it, and even cooking it, more value is placed on what is being served in restaurants. In effect, I'm hoping everyone from restaurants to farmers can increase prices, putting all of us in a better financial position."
Lastly, Co hopes people would give importance to extending "a little more patience." "We're all learning and screwing up because we just turned our operations upside down, so we've been sending hundreds of apologies the past few weeks," he says. "Fortunately, people have been very understanding."