The Story Behind One of Cebu's Best-Known Restaurant Groups
Meet The Abaca Group, the folks behind local Vietnamese favorite Phat Pho.
(SPOT.ph) Cebu is known for a number of things: stunning beaches, historical churches, and a thriving dining scene. There's the ultra-fresh seafood and flavorful lechon spiked with aromatics, among the many other specialties the province is known for. But ask the locals where to get the best freshly baked bread, and they're likely to point you in the direction of the Abaca Baking Company. For great tacos and libations, there's Maya Mexican Restaurant. For steaming-hot Vietnamese noodle soup that tastes clean yet full of natural umami, there's Phat Pho.
These restaurants are all owned by the Abaca Group, the folks behind a number of homegrown concepts around the province. Their eateries have all been met with great success, earning the approval of local gourmands and commanding long lines and fully booked tables every day. We talked to Abaca's Director of Culinary Operations Patrick Corpuz, who originally hails from Manila and has been with the group since 2015, about how they started, the factors behind their success, and their plans for the future.
ADVERTISEMENT - CONTINUE READING BELOW
CONTINUE READING BELOW
Recommended Videos
"Don't Serve Shit": How the Abaca Group Got Started
The Abaca Group was established by Jason Hyatt, former executive chef of the Lan Kwai Fong Group in Hong Kong. They began with the Abaca Restaurant at the Abaca Boutique Resort in Punta Engano, Mactan, in 2006. The outlet served contemporary global eats and became a huge success, consistently getting featured on many a best-restaurant list in publications in Cebu. This was followed by Maya Mexican Restaurant, which is known for its Mexican eats and extensive tequila lineup. According to Corpuz, it has the largest selection of tequila in the Philippines to this day.
The group has gone on to become known for their all-homegrown concepts, all of them with one important element. "We're basically a chef-driven company—the owner's a chef, I'm a chef, most of the people who run the company are chefs," shares Corpuz. "So [it's] very creative."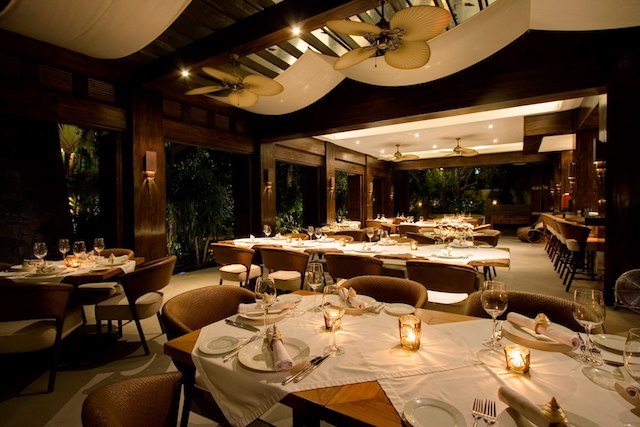 ADVERTISEMENT - CONTINUE READING BELOW
But while creativity is essential, Corpuz explains that they try to avoid "froo froo." "We want to serve food that we want to eat on a daily basis," he says. Hyatt himself has a simple mantra that the team applies to everything they do: "Don't serve shit."
"So in a sense, everything that you do, you have to do it with love," explains Corpuz. "It starts there—don't make things complicated. It [applies] to all of our processes, our service, and the food that we have: The more complicated things are, the less consistent it will be."
It's certainly a formula that's worked well for the The Abaca Group's other homegrown concepts: there's the all-day breakfast spot A Cafe; Vietnamese spot Phat Pho (which also has a branch in Manila, in partnership with The Moment Group); Italian trattoria Tavolata; and modern Lebanese eatery Beqaa. Eventually, A Cafe got converted to what is known today as the Abaca Baking Company, where they offer freshly baked breads and handcrafted pastries as well as excellent coffee. They also opened Luncheonette in 2015, which serves casual American fare—in particular, Corpuz shares, they make especially great burgers and real-deal Reubens with rye bread that's freshly baked every day.
ADVERTISEMENT - CONTINUE READING BELOW
In 2019, the Abaca group dove into a hotel project with Ascott, who opened their very first Citadines hotel in Cebu. The hotel houses a branch of the Abaca Baking Company with a breakfast buffet, which has proved to be especially popular with both hotel guests and walk-in customers—so much so that they had to limit the number of walk-in customers at a time.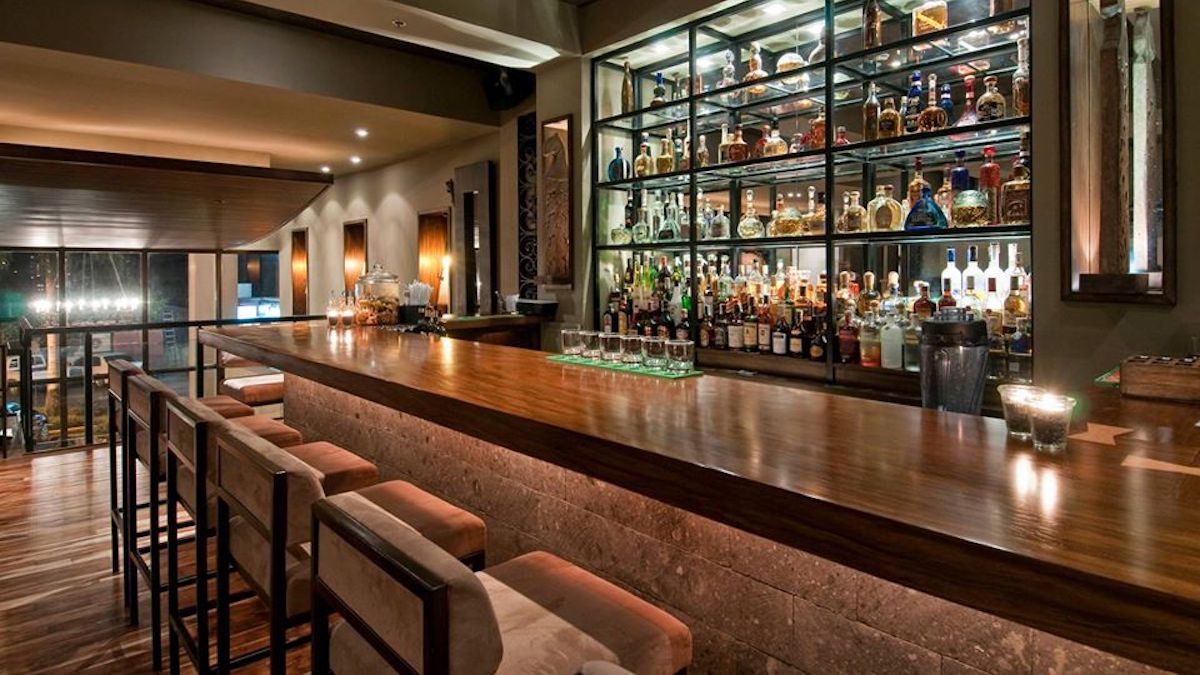 Aside from great Mexican eats, Maya Mexican Restaurant is known for its extensive tequila selection.
PHOTO:

TheAbacaGroup.com
How They're Keeping the Fire Burning
With Filipino palates getting more and more adventurous, it's getting even more difficult for restaurateurs to stay on the proverbial radar. Corpuz shares how he looks up to Hyatt, who—while boasting an impressive resume, having worked for the likes of Wolfgang Puck—he describes to be an unbelievably hard worker. The first time they met, it was at one of their restaurants, at Hyatt's request—and Corpuz was surprised to see him in an apron, with flour all over. "He was really working, I'm not kidding." Corpuz also relays how Hyatt had a "crazy work ethic," working from 3 a.m. to 10 p.m., and even answering questions on Whatsapp as early as 2 or 3 a.m.
ADVERTISEMENT - CONTINUE READING BELOW
"What's important is that his brand is taken care of," explains Corpuz. "Everything [has to be] right—if you have to paint on a weekly basis, you do it, [regardless] of how much it costs." For this reason, their restaurants continue to look brand new week after week. "If the food is wrong... set it aside [or] do whatever as long as the customer doesn't get it. That's the type of company we are."
Surviving the Pandemic 
While their restaurants remain closed because of the quarantine, the restaurant group has launched Abaca Eats—a delivery service and platform for new concepts. While Beqaa's standalone restaurant has closed permanently, you can still enjoy its food through the delivery service. COVID-19 hasn't stopped them from mapping out their plans for the future; after the pandemic, Abaca plans to open a 350-room hotel called The Reef, as well as a coffee shop proposed to be around 400 square meters huge.
ADVERTISEMENT - CONTINUE READING BELOW
"Right now we [have] a total of 22 restaurants, but once everything goes back with our projects, by next year, we think we're gonna [have] around 35 restaurants," says Corpuz. "And... it's all in Cebu."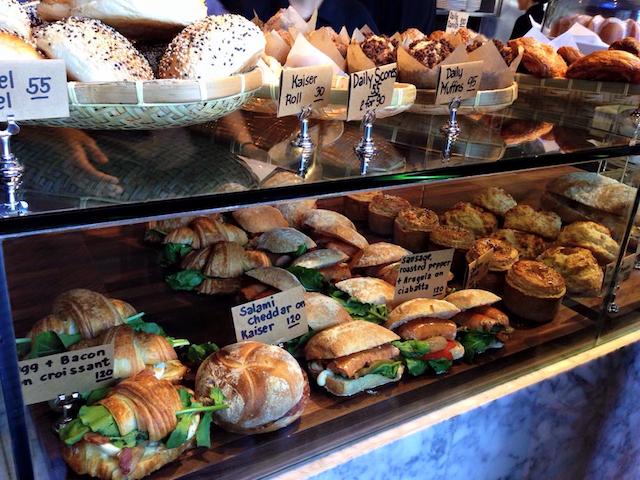 ADVERTISEMENT - CONTINUE READING BELOW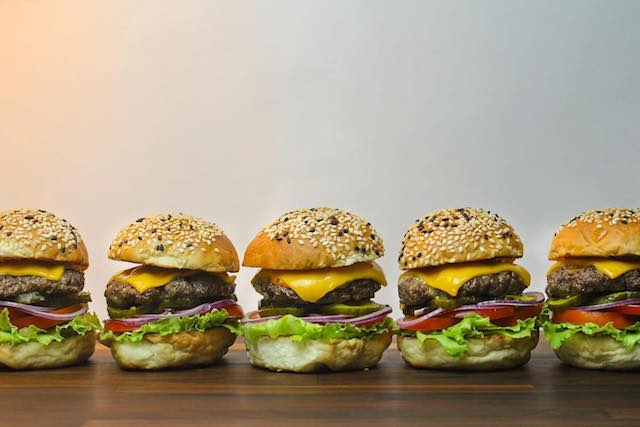 Corpuz shares the other big factor to their triumph: their dynamic as a team. "We try to hire not only the best people in the industry, but the people who think the same way that we do," he relays. "The strength of our company now is, people always say this, but we're literally like a family. We hang out together... I don't have a life outside of work. After work we [still] hang out [with the] group of people."
ADVERTISEMENT - CONTINUE READING BELOW
It is this dedication on every level—from the staff to the chefs to the owner himself—that has helped The Abaca Group grow from that one food outlet that opened 14 years ago. And with all the ingredients they've got to keep cooking up new things, it's safe to say that they're only getting started.
The Abaca Group works with Globe myBusiness to make their business future-ready. For more information, check out Globe myBusiness website.
Hot Stories You Might Have Missed
Hey, Spotters! Check us out on Viber to join our Community and subscribe to our Chatbot.