CHECK IT OUT: Food Artistry at Eastwood City
Hey, we want in on that!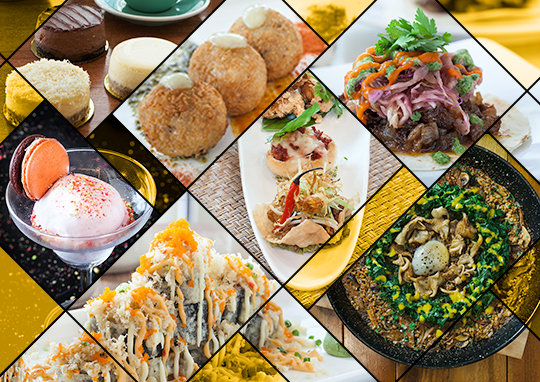 (SPOT.ph) Who's up for some food artistry? If you happen to be into both food and art, we suggest you check out the dining scene at Eastwood City, where an artistic gastronomic celebration is currently taking place.

Eastwood City's most decorated chefs and culinarians were tapped to create new dishes that are pleasing to the senses, and the ones they came up with are nothing short of spectacular. Scroll down to see the list of dishes that you can enjoy exclusively at Eastwood:

Risotto Balls
By Chef James Torres of Potts Point Café
These fried mushroom risotto balls set against a creamy and flavorful tomato puree and pesto puree are perfect for setting the mood for a mouthwatering feast.




Volcano Roll
By Chef Hideaki Tohyama and Chef Ben Gon of Sandaime
This delectable and explosive heap of deep-fried spam maki topped with cream cheese, capsicum topped ebiko, spring onions, tencuts, and special sauce will make your taste buds dance in delight.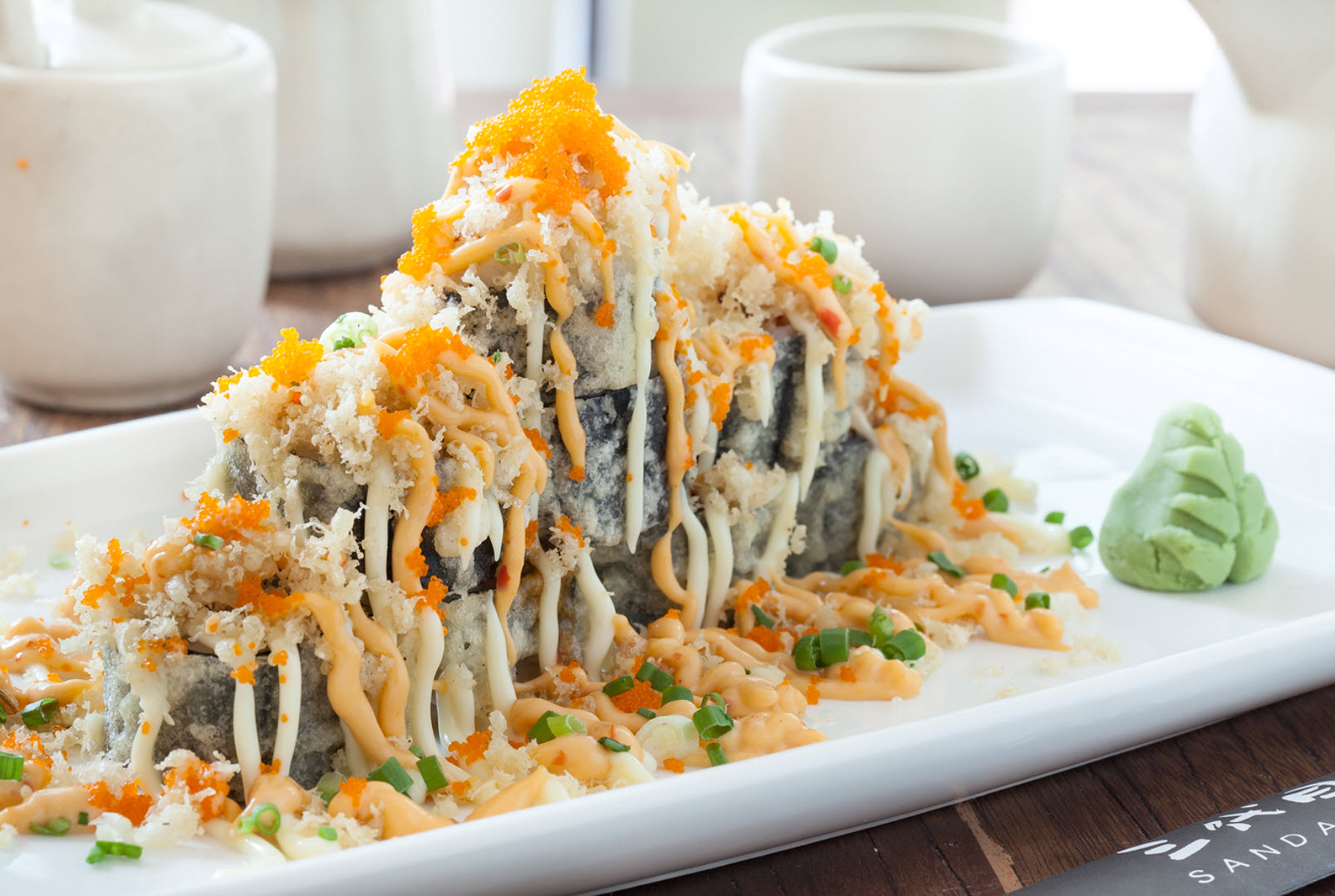 Trio of Pinoy Antipasti
By Chef Pat Obia of Eastwood Richmonde Hotel
It's three of the most-loved Filipino dishes in one glamorous dish: fried adobong calamares in negra aioli dip, Bacolod-style chicken sisig inasal, and Filipino chorizo Bruschetta, a toasted mini pandesal with ground Vigan longganisa.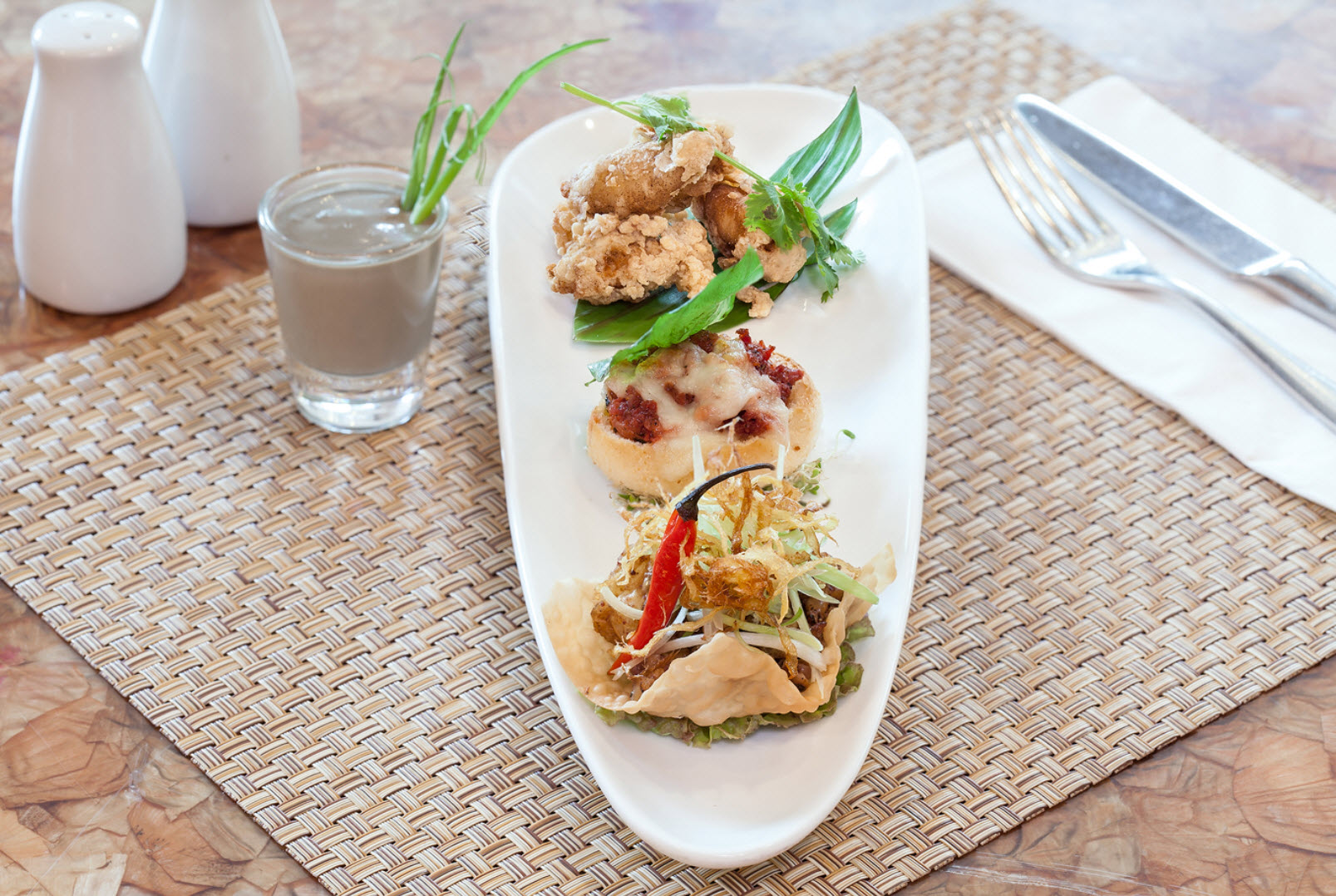 Mushroom and Kale Paella
By Chef Robby Goco of Green Pastures
A healthier version of the beloved Paella, this dish is dominated by a serving of Ifugao heirloom Tinawon red rice and intricately arranged fried oyster mushroom, quail egg, saffron aioli, and paprika oil.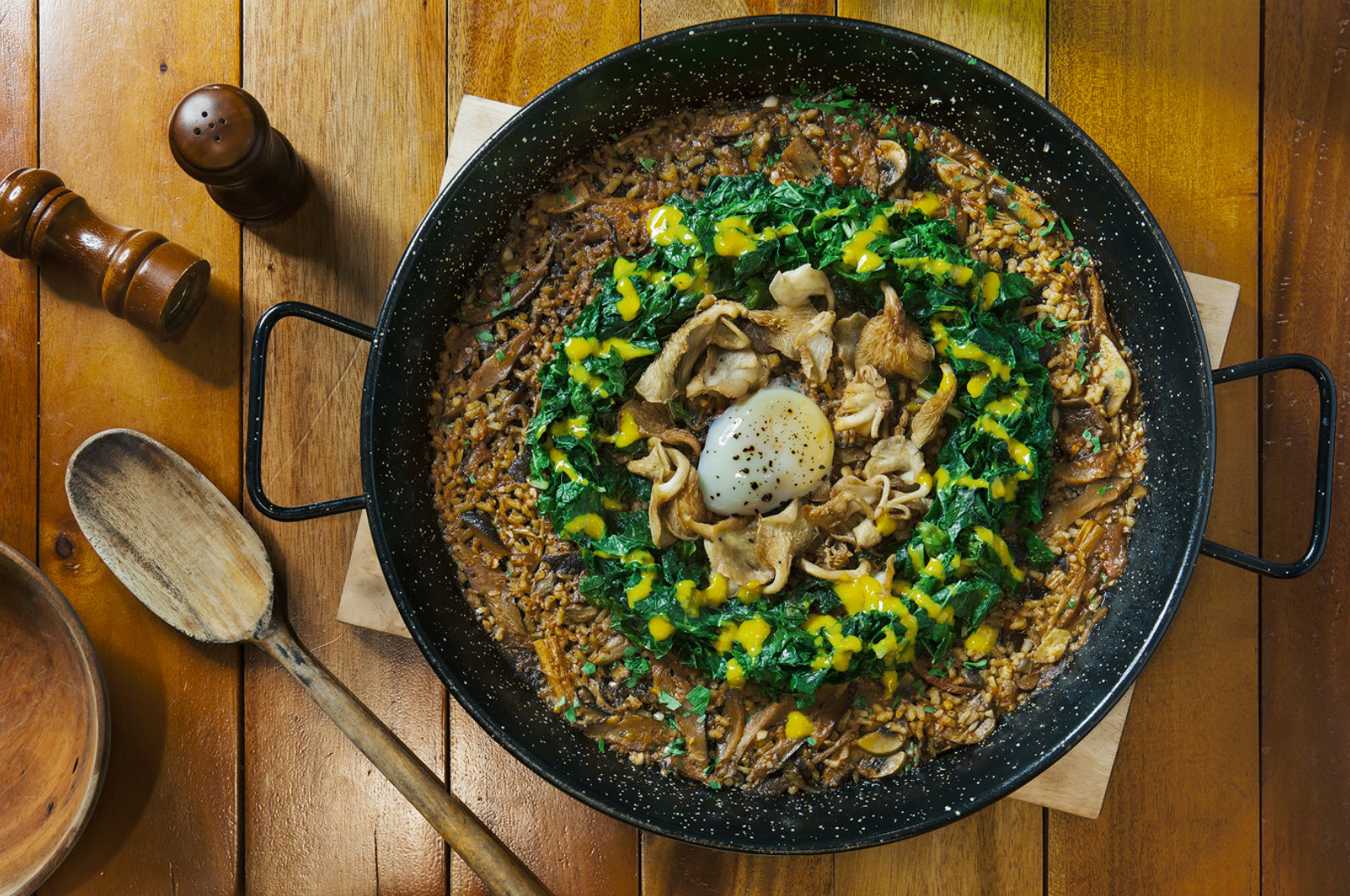 Brisket Sisig Taco
By Chef Chiloy Santos of Kettle
This fusion dish explodes with delectable flavors, thanks to its colorful combination of sautéed beef brisket chunks, pickled slaw, cilantro and pepper coulis.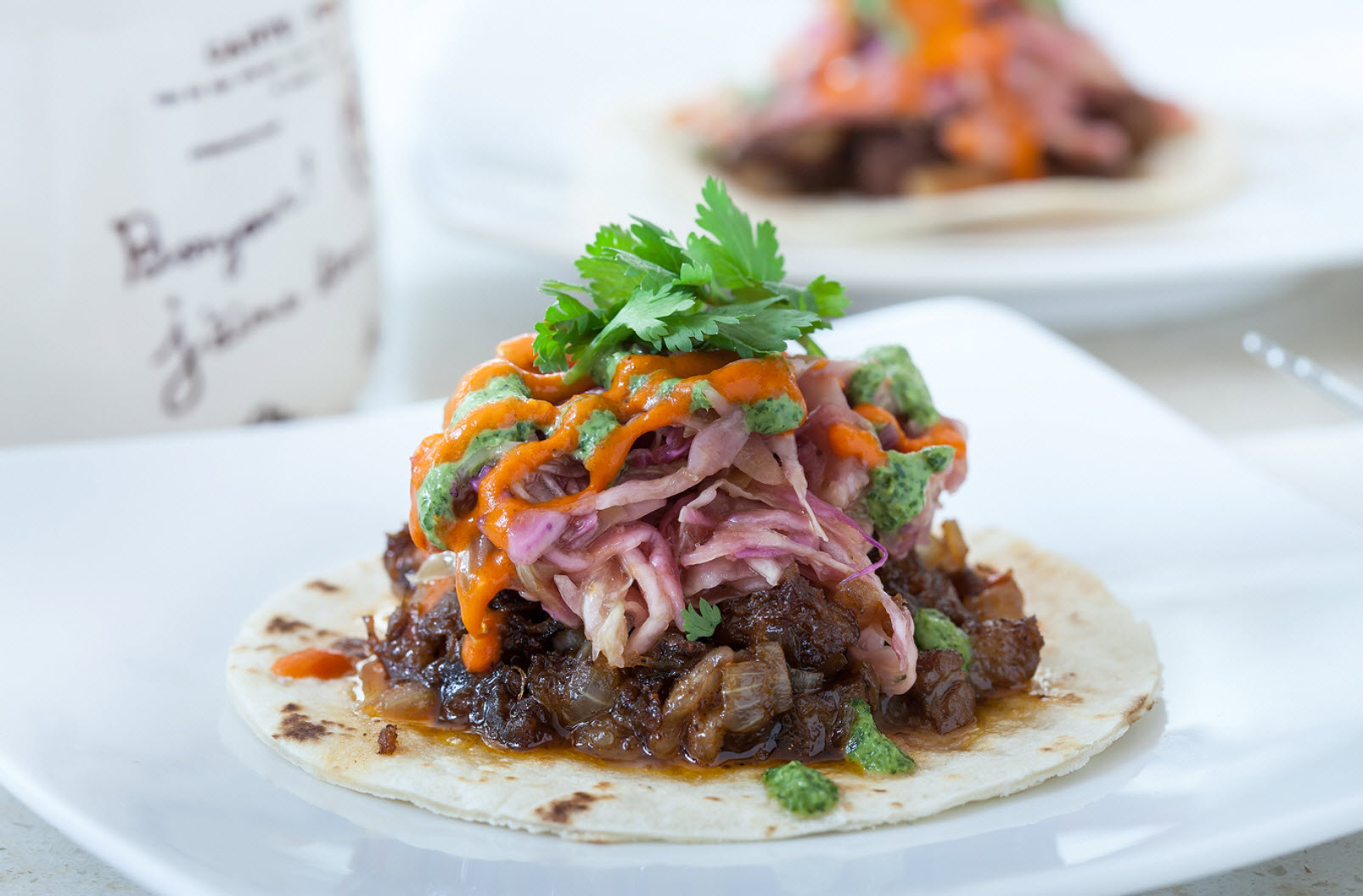 Tequila Rose Gelato
By Chef Avi Shani of Bar Dolci
Yes, this lovely, pink-colored gelato tastes as good as it looks. It is made even more decadent by the passion fruit Macaron sitting atop and a drizzle of melted chocolate.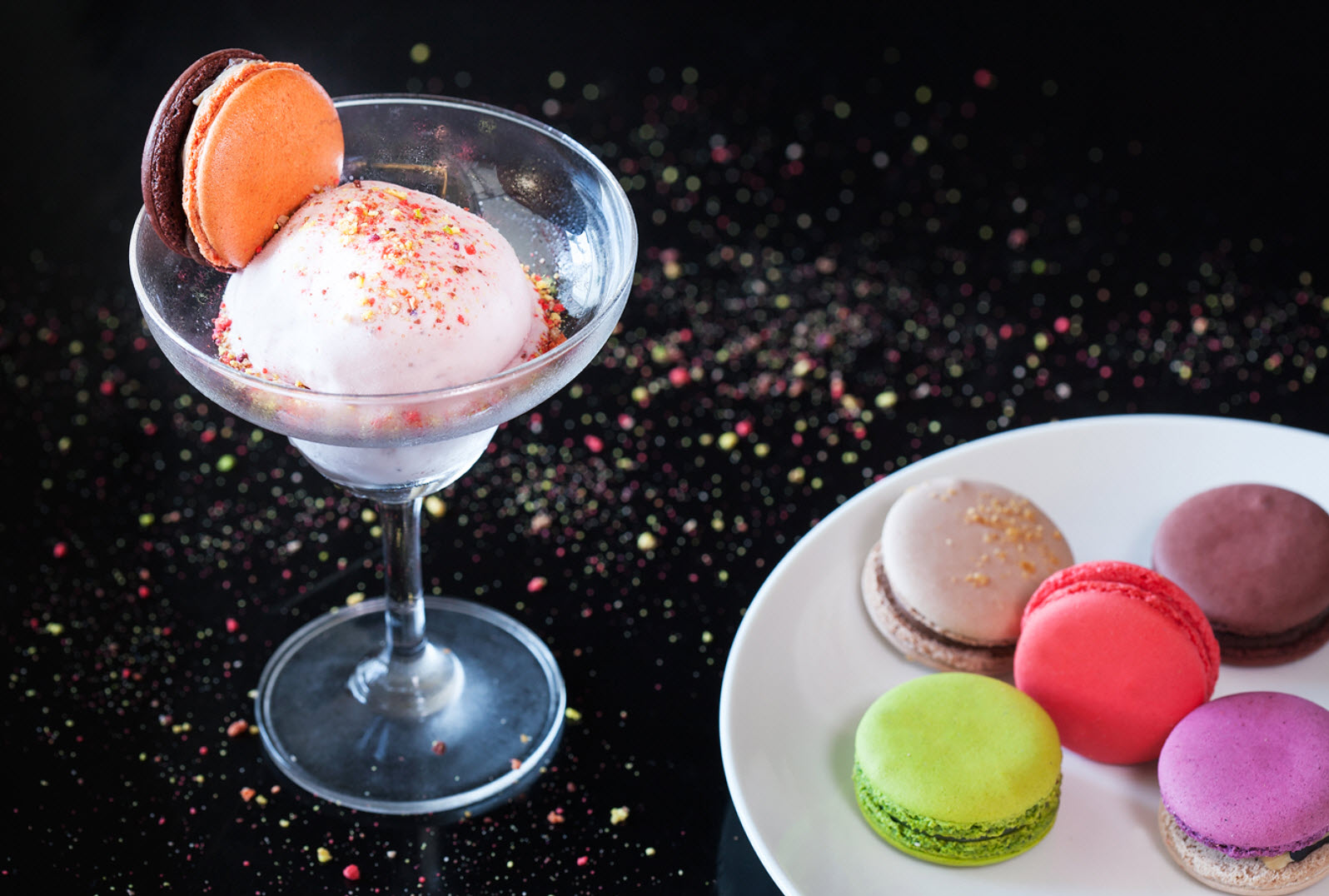 Sugar-free Queso de Bola, Lemon Cheesecake, and Triple Chocolate Cheesecake
By Chef Gregory Guy of Cheesecakes by Guy
Good luck trying to resist these sweet, soft and creamy little wonders, especially when paired with the restaurant's signature Tsokolate de Batirol.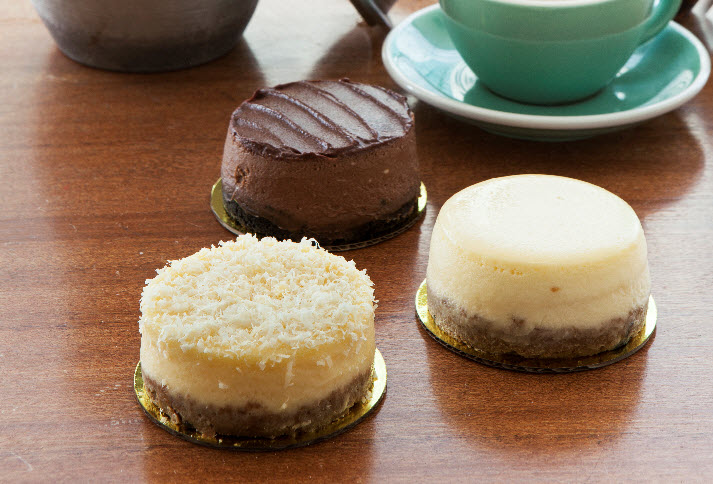 Drooling yet? While you're there, we'd also like you to feast your eyes, courtesy of the paintings and art installations in the area. Here's a glimpse at some of the most beautiful food art stops in Eastwood City:

"Pizza Fantastique"
Located at the Ground Floor of Eastwood Mall near California Pizza Kitchen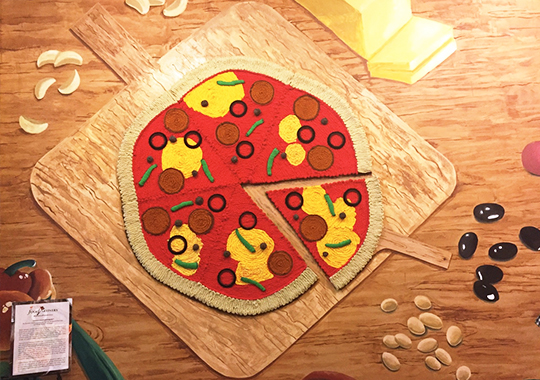 "A Dream of Food"
Located at the 2nd floor of Eastwood City Walk 2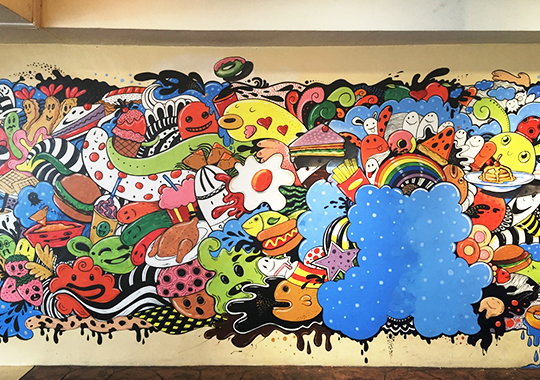 "Food Can-struction"
Located at the 2nd floor of Eastwood Mall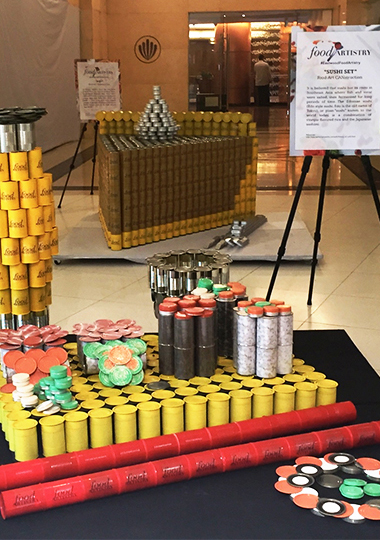 And the good news is there's a whole lot more where that came from! For more information on Food Artistry at Eastwood City, call the Megaworld Lifestyle Malls Concierge at 709-9888, 709-0888 or 0917-8380111.