Prost! Get Ready for Drink-All-You-Can German Beer at the Oktoberfest at Solaire
It's as close to the Munich event as you can get.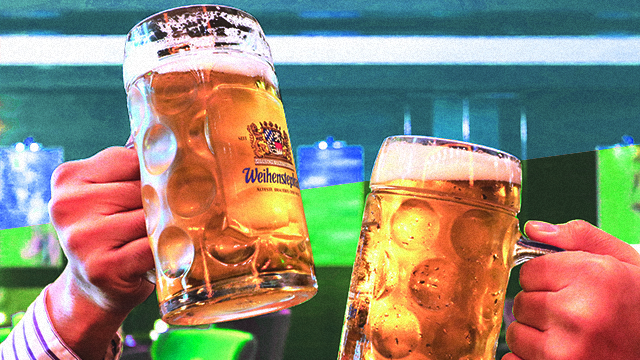 (SPOT.ph) Germans are proud of how they celebrate Oktoberfest. Looking back, the first-ever Oktoberfest took place to commemorate the marriage of two Bavarian royals in the 1800s—there were horse races, dances, costume parades, and gallons upon gallons of free-flowing beer. The festivities were so successful, people made them an annual tradition.
The Oktoberfest may be a global phenomenon today, but celebrations in Munich remain the gold standard, which is why Solaire has partnered with German Club Manila to bring an authentic Oktoberfest experience to the Philippines.
The Oktoberfest at Solaire is as close to the Munich Oktoberfest celebrations as you can get—from the entertainment and the amenities, to the beer and the food.
The organizers are flying in over 25,000 liters of beer for the event. And it isn't just any beer: Solaire is bringing in Bavarian beer from Weihenstephan, regarded as the oldest microbrewery in the world. 
If you want to take a break from chugging the same Bavarian beer consumed during the festivities in Munich, you can order Jägermeister shots. Take note that only the beer is covered by your unlimited drinks ticket. 
Solaire's German head chef, Michael Dinges, will be preparing a spread worthy of the Munich Oktoberfest, using a recipe that has been handed down from generation to generation in his family. 
Dishes will be served family-style on picnic tables covered in traditional white-and-blue tablecloth. Guests will be seated on the same benches that were used in the Munich Oktoberfest celebrations.
The menu will include Bavarian pretzels, an assortment of handmade sausages and cold cuts, meat platters loaded with crispy pork knuckle, schnitzel, rotisserie chicken, and spaetzli cooked with cream and mountain cheese.
You'll want to try these two classic German desserts: kaiserschmarrn, which is a shredded pancake topped with fruits and vanilla sauce; and apple and walnut strudel. And just like the beer, you can have all the food you want.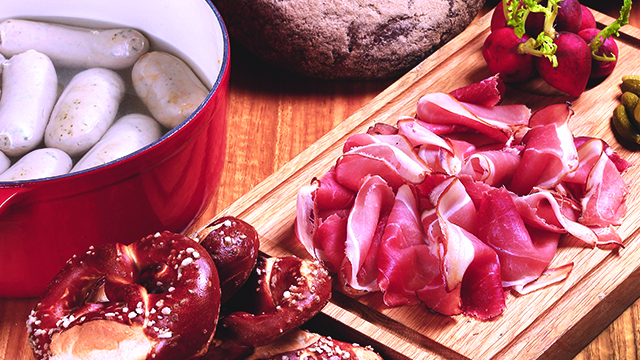 Solaire's Oktoberfest isn't all just food and drink. Prizes will be given away through raffles, drinking contests, and old-fashioned sing-along games to German drinking songs. Bavarian Sound Express will play music, in-house. To ensure that comfort and convenience of guests, Solaire is dressing up a 2,400-square meter tent for the event.
The Oktoberfest at Solaire will be held from October 4 to 6. Gates open at 6 pm every night.
You may want to learn a few new words before the event, just as Phil and James Younghusband did when they dropped by Solaire for a sneak peek. Check out this video:
To learn more about Solaire's and German Club Manila's Oktoberfest, visit this link.
For ticket inquiries, contact reservations@germanclub.ph. You can also buy tickets now at the Solaire Box Office and at Ticketworld.
This article was created by Summit Storylabs in partnership with Solaire.