THIS WEEKEND: 4 Steak Restaurants to Try with Dad
Because nothing says "I Love You" quite like a juicy chunk of beef.

(SPOT.ph) The way to dad's heart may well be through his stomach! Treat the man of the house to a special steak meal this weekend at Burgos Circle—a trendy enclave located in one of the Metro's most progressive locales. Whatever his taste, dad will surely enjoy any of the outstanding dining options available here. Spoil him a bit this weekend—he deserves it!

Atelier Vivanda Paris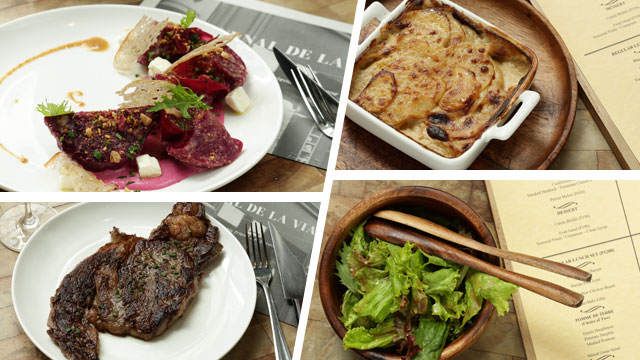 Burgos Circle, Forbes Town Road, Fort Bonifacio, Taguig City
Open Daily, 11:00AM–11:00PM
Your pop's jaw (and your's, too) will drop at the wide selection of fine meats at Atelier Vivanda. Headed by two-Michelin-star Chef Akrame Benallal of Paris, this integrated steakhouse/bistro/wine and cheese bar serves artisanal, French-style comfort food. Definitely make space for their 50-day dry-aged meat imported directly from Paris.

Great Deal: Special Light Lunch: Cauliflower Soup, Mixed Green Salad, Grilled Rack of Lamb/Duck Confit/Mini Le Croquavor (Php 950), Regular Lunch Set: Beet Root Vinaigrette, Gratin Dauphinois, Pommes Dauphines (Php 1,900) Exceptional addition to the set: Natural Angus Ribeye 300g (A La Carte Php 1,800, La Formule Php 2,900)

Wagyu Japanese Beef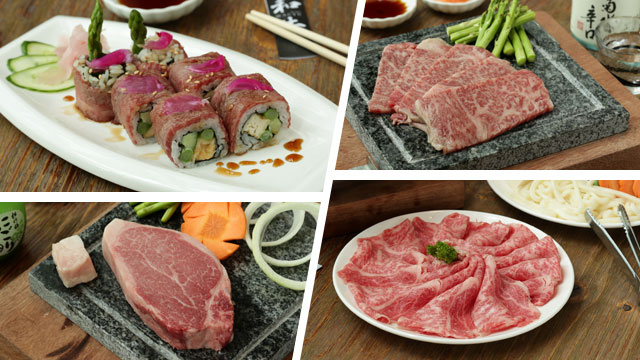 Burgos Circle, Forbes Town Road, Fort Bonifacio, Taguig City
Open Daily, 11:00AM–11:00PM
It started out as a meat shop offering high-grade cuts straight from Japan, and now it's a restaurant. So now you can have your meat and eat it, too! Led by Takayuki Hayano, Clar Siy, and a shared passion for quality beef, Wagyu capably serves a mouth-watering selection. NOTE: this coming weekend they're adding a shabu shabu hot pot for the whole family to enjoy.

Must-tries: Chateau Briand Ishiyaki 100g (Php 2,270), Ishiyaki Karubi 100g (Php 1,000), Sukiyaki Chuck Roll (Php  3,810), Wagyu Maki (Php), Ribeye (Php 1,820)

Bondi & Bourke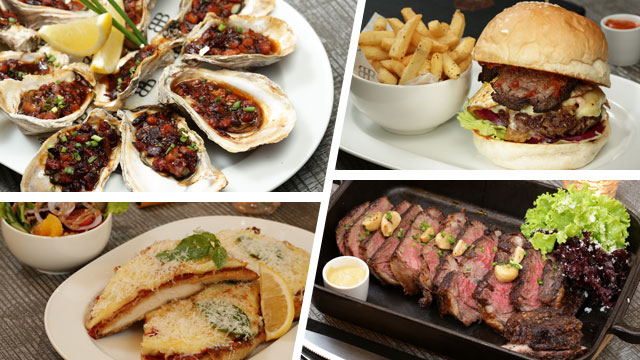 Burgos Circle, Forbes Town Road, Fort Bonifacio, Taguig City
Open Daily, 8:00AM–11:00PM
With its newest branch in the food strip of Burgos Circle, Chef Wade Watson offers a taste of casual Australian Cuisine. Don't be intimidated by the mood of the restaurant, as it exudes a real Aussie energy. That energy is well-placed, as what comes out of the kitchen are all winners and heavy servings to satisfy all of your meat cravings.

Must-tries: Fresh Oysters: Kilpatrick and Mornay (1/2 serving Php 395, Full serving Php 790), Australian Burger "With The Lot" (Php 595), Classic Australian Parma (Php 895), Creekstone Prime Ribeye (Php 5,990), Sticky Date pudding (Php 285)

L'Entrecote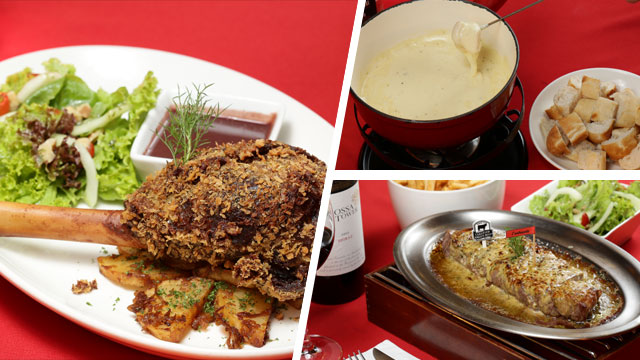 Burgos Circle, Forbes Town Road, Fort Bonifacio, Taguig City
Monday to Thursday and Sunday, 7:00am–11:00PM
Friday and Saturday, 7:00am–1:00AM
A quaint little joint, L'Entrecote brings the Parisian bistro vibe to Manila. Specializing in steaks and wine, the Geneva-borne restaurant boasts of its "secret" herb butter sauce, which adds to a truly comforting steak dining experience.

Must-tries: L'entrecote Steak (Php 1,290), Tender Fork Lamb Shank (Php 695), The Original Swiss Cheese Fondue (Good for 2 persons Php 1,560)

For more information about Burgos Cirlce and it's establishments, click here.