WHAT'S COOKING? 7 Must-Try Eats at City of Dreams Manila
You might even see a celebrity chef or two!
(SPOT.ph) Who needs to travel to distant lands when City of Dreams has got restos that bring you tastes and flavors from all over the world? Some of the dishes are even made by celeb chefs, no less! Not sure on what to order? Good thing we narrowed the choices down for you here, so all you need to do is to enjoy the feast. Just make sure you try them soon because some offerings will only be around until the end of August, and others only 'til mid-September!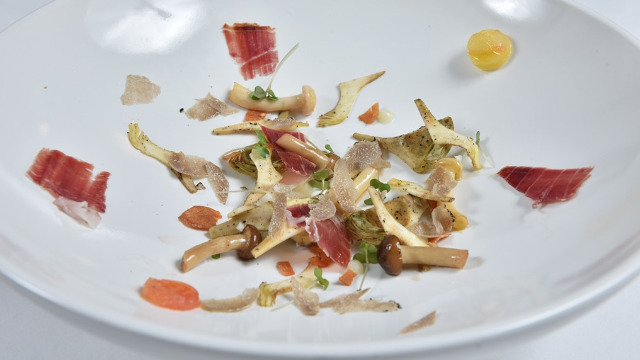 The Tasting Room
No need to jet off to France to taste the best that European cuisine has to offer. The Tasting Room boasts of Haute Dining in Manila, presenting food that's so beautiful that it looks like a piece of art—and it tastes as good as it looks, too. Hold a fete over their French Truffle feast and Dessert Trolley now until the end of August—and make sure to pair it with an equally exquisite glass of wine. Tres chic!
The Tasting Room, G/F, Crown Towers 2, City of Dreams Manila. For reservations, call (02)800-8080.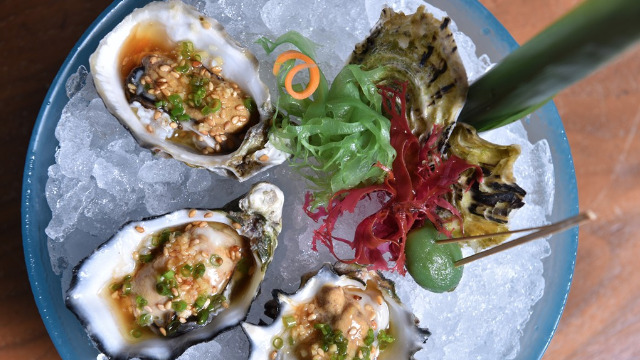 Nobu Manila
Who knew Japanese and Peruvian food would go so well together? Foodies and gourmands went gaga when the famous chef of Nobu, Nobuyuki Matsuhisa, opened an outlet here in the Philippines. We may not bump into some of his celebrity clientele here (think Mariah Carey and the Kardashians), but we can eat like them. This month, flying in from Nobu New York is celebrity chef Ricky Estrellado for an intimate Omakase dinner on August 18 and 19, 2016.
Nobu Manila, Level 1, Pool Deck, Nobu North Tower, City of Dreams Manila. For reservations, call (02)800-8080. 
Crystal Dragon
This isn't your typical Chinese resto. Crystal Dragon is as authentic as it gets, almost like you're dining in China yourself. You'll find your favorite dishes here, but always with a twist (Crispy Pancake filled with Lotus Paste and topped with Hennessey X.O. Ice Cream, anyone?) and always made with top-notch ingredients. Get a hold of one of their special tonic soups that's both delicious and good for your health. Celebrate the season of harvest with a bountiful set of special menu offerings this Mid- Autumn Festival, from August 15 to September 15, 2016.
Crystal Dragon, U/G, Crown Towers 1, City of Dreams Manila. For reservations, call (02)800-8080.  
Red Ginger
The cuisine of the countries in Southeast Asia are distinct, showing off how our cultures are all so different, and the differences shine in Red Ginger. Their menu is a list of all-time favorites from Malaysian, Indonesian, Thailand and Asian cooking, which makes it so hard to choose just one dish. But if you've got to taste just one, we're currently loving their Southeast Asian Curry. Finish off your meal with a slice of one of their cake offerings.
Red Ginger, U/G, The Shops at the Boulevard, City of Dreams Manila. For reservations, call (02)800-8080.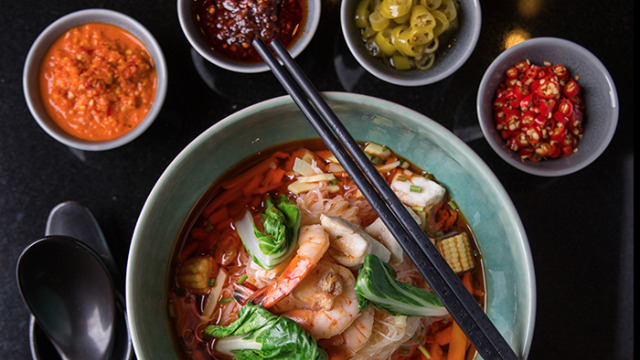 Noodl8
Found right on the Main Gaming Area floor (aka where the magic happens), it will seem like you're eating your noodles while being right smack out of a scene from Ocean's Eleven. Noodl8 lets you in on the fun by letting you create your own noodle soup, from the kind of noodles down to what condiments you want in it. If you just can't be bothered with all the choices, get a load of the braised Blackmore Wagyu beef brisket on Hong Kong egg noodles and XO sauce. Admit it: Your mouth just watered just by reading that.
Noodl8, G/F, Main Gaming Area, City of Dreams Manila. For reservations, call (02)800-8080.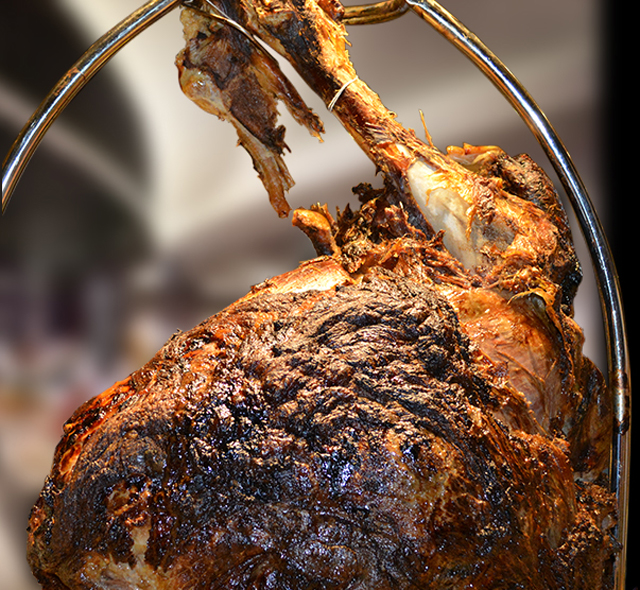 The Café at Hyatt City of Dreams Manila
Being in the Café is like enjoying your favorite cooking show IRL, minus the swearing and yelling. The Café is the City of Dreams' answer to those who enjoy the vast selections of food that buffets give, with chefs cooking your favorite dishes right on the spot, as you watch. Make sure to try the Mayura Wagyu beef—100lbs beef, marinated for 72 hours, and slow roasted in the over for 20 hours. Prepared by the culinary associates led by Executive Chef Michael Luedtke. The 100lb Mayura Wagyu is available on weekends (lunch and dinner) at the Grill and Griddle station of the Café. 
The Café, G/F, Hyatt City of Dreams Manila. For reservations, call (02)691-1234.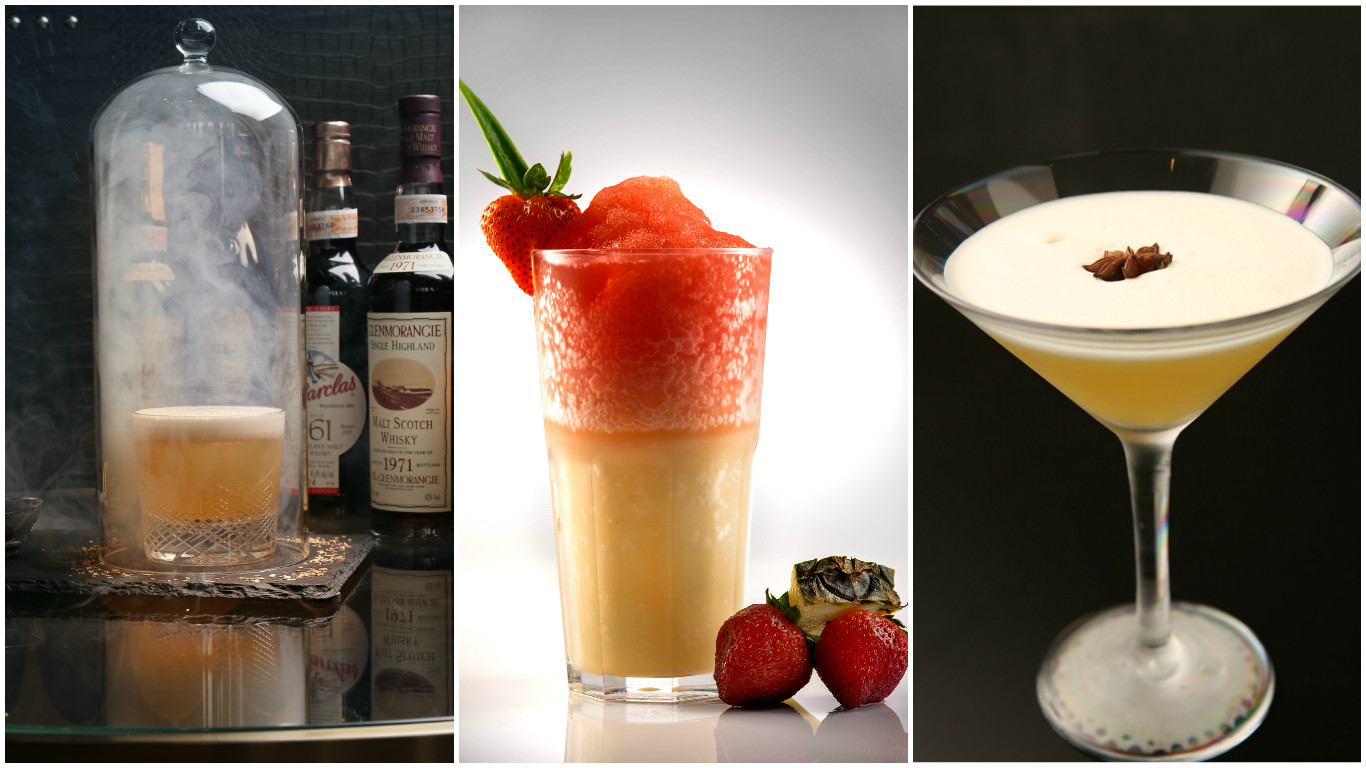 City of Dreams Signature Cocktails 
Whether its a smoky, peat-y whisky sour from Crystal Lounge, a refreshing and fruity Manila Vice from Wave at the Pooldeck, or a crisp and rich Sunflower from Centerplay at the Main Casino Floor, City of Dreams Manila's signature cocktails are sure to quench more than just your thirst. Expertly crafted with much attention paid to detail, these are drinks that work in every situation—from casual drinks with friends, to intimate encounters, and even as a companion while you raise bets at the tables.

For more information about City of Dreams, click here.