These Smoothie and Juice Flavors Will Help You Power Through the Week
Always #ChooseBetter.
(SPOT.ph) Smoothie and juice bar Jamba Juice is encouraging everyone to make better choices when recovering from the weekend's party, after pigging out, and when powering through all-nighters.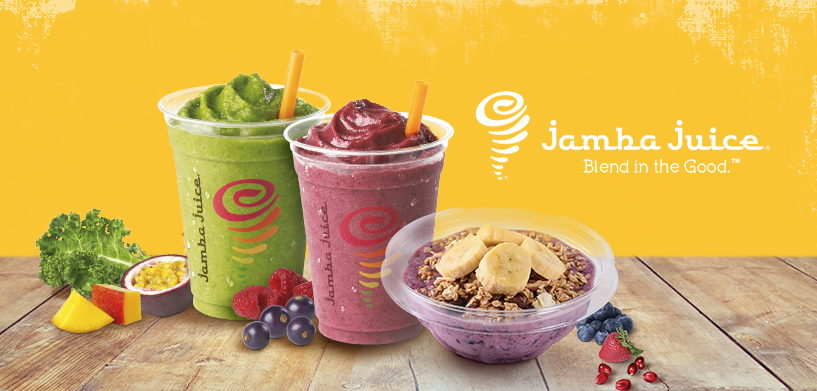 Get rid of the weekend's aftermath.
Be it in bars or an in-house inuman session with the squad, we're not immune to hangovers (except for those extraordinary friends we know). And sometimes, even when it's already Monday, we're still fatigued.
Don't let a hangover ruin your week by choosing from Jamba Juice's selection of healthy detox smoothies and shots. Try Kale-ribbean Breeze and Apple 'N Greens. 
Choose the healthier eats—always.
We've all been there, fighting the temptation to eat whatever we want, to no avail. Occasional ice cream, sweets, or chips in between meals are always tempting and it's really a challenge to say no to them.
The next time you look for munchies, you may want to choose from Jamba's healthy treats such as the Pomegranate Bliss and Tropical Acai Energy Bowls.
Pick healthy energy-boosters.
It's common for some to choose drinks with caffeine to power through a crucial all-nighter only to feel drained yet jittery the morning after. Well, that doesn't always have to be the case. What helps you power through the night shouldn't drain you the following day.
Choose Jamba's energy blends to get the power without the jitters even after working all night.
If your goal is to have a healthy, fun, and successful life as a professional, then you must be extra mindful of the food and drinks you consume. Just like what Jamba Juice's campaign says: #ChooseBetter.
To know more about Jamba Juice's products, follow them on Facebook and on Instagram.
This article is sponsored by Jamba Juice.