Watch the 14th French Film Festival June 5 to 14
The 14th French Film Festival brings a taste of Cannes to Manila.
The  14th French Film Festival to be held at  Shang Cineplex Cinema 3 from June 5 to 14 is  a retrospective of 14 French films which have been presented at the Cannes Film Festival, as well as a sneak preview of the Filipino film "Independencia," which premiered at Cannes earlier this month.
According to Martin Macalintal, Audiovisual Attache of the Embassy of France in the Philippines, "This year's festival brings Cannes to Manila.   As five Filipino movies are presented in this year's Cannes Film Festival, we will give the audience a glimpse of the quality of films that qualify for selection in the different sections of the festival.
The new wave of Philippine cinema today has met those   standards and with the films Kinatay by Brillante Mendoza, Independencia by Raya Martin, and Manila by Raya Martin and Adolfo Alix Jr., of course, Sabongero by Janice Perez and Manong Maong by Aissa Penafiel and Miguel Ocampo."

All films are open to the public with free admission on a first-come, first-served basis. For Filipino cinephiles who will not be able to attend the Manila screenings, there will also be a French Film Festival in Cebu which will run from June 19-21 at the Ayala Center Cebu. This event will feature many of the same films that will be shown in Manila: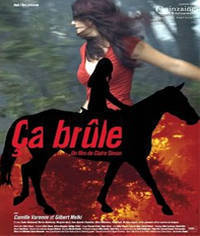 ADVERTISEMENT - CONTINUE READING BELOW
ÇA BRULE
Director: Claire Simon
Cast: Camille Varenne, Gilbert Melki, Olivia Willaumez, Kader Mohamed, Marion Maintenay, Morgane Moré, Jean-Quentin Châtelain, Nabil Radi, Mathieu Bagnis
Running time: 1h 51mn
She lives in the Var, she has a horse, and she's angry.
The exalted love story of an adolescent 15-year-old, with a local man:   Jean, 37 years old, teacher, voluntary fireman, married and father of two. It's the beginning of vacation and the eternity of summer.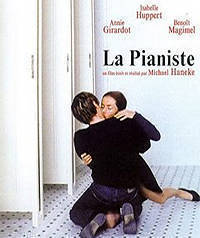 LA PIANISTE
Director: Michael Haneke
Cast: Isabelle Huppert, Benoît Magimel, Annie Girardot, Anna Sigalevitch, Susanne Lothar, Udo Samel
Running Time: 2h 10mn
CONTINUE READING BELOW
Recommended Videos
Erika Kohut, 40 years old, is a respectable piano teacher at the Conservatory of Vienna. Living a single life, hardened by a possessive mother, she is a musician who leads a frustrated sex life. Frequenting peep shows and watching porno films, Erika dives into a morbid voyeurism and practices masochism.   Until one day, when Walter, a 20-something student falls in love with her. From this affection is born a troubled relationship, emotional and perverted, between master and disciple.
ADVERTISEMENT - CONTINUE READING BELOW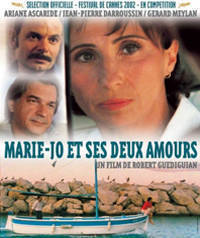 MARIE JO ET SES DEUX AMOURS
Director: Robert Guédiguian
Cast: Ariane Ascaride, Jean-Pierre Darroussin, Gérard Meylan, Julie-Marie Parmentier, Jacques Boudet, Yann Trégouët, Frédérique Bonnal, Souhade Temimi, Maïa Sevleyan, Frédéric Garbe, Danielle Stefan, Jacques Germain, Axel Koehler
Running Time: 2h 5mn
Marie-Jo loves her husband Daniel dearly, but is also passionately in love with her lover Marco. She is torn between the two, with tragic consequences.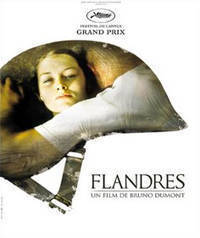 FLANDRES
ADVERTISEMENT - CONTINUE READING BELOW
Director: Bruno Dumont
Cast: Adélaïde Leroux, Samuel Boidin, Inge Decaesreker, Patrice Venant, Henri Cretel, Jean-Marie Bruveart, David Poulain, David Legay
Running Time: 1h 31mn
In Flanders, Demester other and young local men enlist as soldiers to fight in a distant land. He also falls in love deeply with the young Barbe, even accepting her strange ways and her many lovers. Tragically, the war exacerbates the relationship between them, leading them to extremes.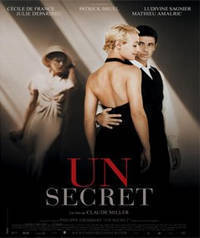 UN SECRET
Director: Claude Miller
Cast: Cécile De France, Patrick Bruel, Ludivine Sagnier, Julie Depardieu, Mathieu Amalric, Nathalie Boutefeu, Yves Jacques, Sam Garbarski, Orlando Nicoletti, Valentin Vigourt, Robert Plagnol, Eric Godon, Philippe Grimbert, Quentin Dubuis, Myriam Fuks, Michel Israel, Arthur Mazet, Annie Savarin, Yves Verhoeven
Running time: 1h 40mn
A story of passions and dark family secrets, as told through the eyes of François, an only child who creates a make-believe brother and imagines the past of his parents. On his 15th birthday, a family friend reveals to François a disturbing but illuminating truth.
ADVERTISEMENT - CONTINUE READING BELOW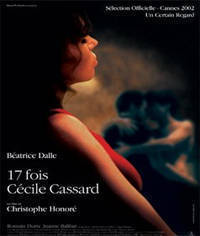 DIX-SEPT FOIS CECILE CASSARD
Seventeen times Cecile Cassard
Director: Christophe Honoré
Cast: Béatrice Dalle, Romain Duris, Jeanne Balibar, Ange Ruzé, Johan Oderio-Robles, Tiago Manaïa, Jérôme Kircher, Julien Collet, Lisa Lacroix, Assaad Bouab, Fabio Zenoni
Running time: 1h 45mn
17 fois Cecile Cassard is seventeen portraits of a young woman who attempts to rebuild her life…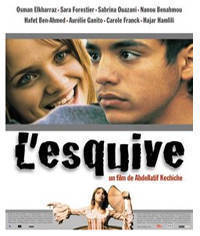 L'ESQUIVE
ADVERTISEMENT - CONTINUE READING BELOW
Director: Abdellatif Kechiche
Cast: Osman Elkharraz, Sara Forestier, Sabrina Ouazani, Nanou Benahmou, Hafet Ben-Ahmed, Aurélie Ganito, Carole Franck, Abdelah Benabdelah, Leticia Gutierrez, Rosalie Symon, Olivier Loustau
Running time: 1h 57mn
Fifteen-year-old Abdelkrim, aka "Krimo," is madly in love with his classmate Lydia. But he worries about what a declaration of love will do to his reputation.
A solution presents itself : coerce Rachid, Lydia's partner in the play Le jeu de l'amour et du hasard (The game of love and of chance) by the famous playwright Marivaux. What Krimo does not dare to admit, Marivaux does. It becomes a real challenge for Krimo.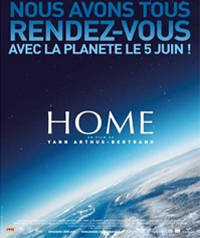 HOME
Director: Yann Arthus-Bertrand
Running time: 2h
In 200, 000 years, humans have disrupted the fragile balance on which Earth was living for 4 billion years. Global warming, shortage   of resources, endangered species: humans are jeopardizing their own living conditions. By the end of the century, the relentless consumption will have exhausted almost all of our planet's natural resources. But it is too late to be pessimistic: we have barely 10 years left to reverse the trend. We need to become aware of our abusive exploitation of Earth's gifts and change our way of life.
ADVERTISEMENT - CONTINUE READING BELOW
Home is a travel notebook, showing landscapes captured from a bird's eye view above. This film calls for a new awareness, inviting the viewer to stop for a moment in order to look at our planet and realize how we treat her treasures and her beauty.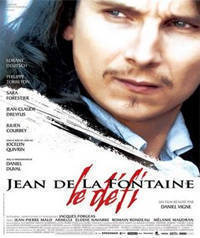 JEAN DE LA FONTAINE
Director: Daniel Vigne
Running time: Lorant Deutsch, Philippe Torreton, Sara Forestier, Jean-Claude Dreyfus, Élodie Navarre, Julien Courbey, Jocelyn Quivrin, Daniel Duval, Armelle , Jean-Pierre Malo, Sylviane Goudal, Romain Rondeau, Mélanie Maudran, Jean-Paul Farré, Jérémie Lippmann, Mathieu Bisson, Fabienne Babe, Nicky Naude, Virginie Desarnauts, Emmanuelle Galabru, Jean-François Perrier, Héloïse Godet
Running time: 1h 40mn
Paris wakes up on the morning of September 5, 1661 to much noise: Fouquet, the King's Counsel, is arrested upon order of Colbert, and the young Louis XIV has just become sole ruler of France.
While other artists offer their services to the Divine Monarch, one man affirms his support for the destitute Fouquet: the poet Jean de La Fontaine. Colbert swears to make the rebel surrender, the only artist in the kingdom to put his art above the King.   Hence, La Fontaine, even in his misery, stands up to his convictions. Without regret, he resists the persecution and writes the Fables, which become deadly pamphlets against a despotic and decadent regime.
ADVERTISEMENT - CONTINUE READING BELOW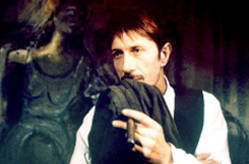 VAN GOGH
Director: Maurice Pialat
Cast: Jacques Dutronc, Gérard Séty, Bernard Le Coq, Alexandra London, Elsa Zylberstein, Corinne Bourdon, Lise Lamétrie
Running time: 2h 35min
Under the care of Doctor Gachet, Vincent Van Gogh arrives in Auvers-sur-Oise in 1890. This is the most productive period of his life, as he finishes hundreds of paintings and drawings in a span of weeks. And yet it is also his most torturous, as he lives out his last days torn between love and despair.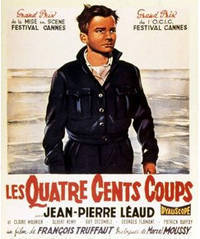 400 COUPS
This film is part of the Antoine Doinel Saga
Director: François Truffaut
Cast: Jean-Pierre Léaud, Claire Maurier, Albert Rémy
Running Time: 1h 33min.
ADVERTISEMENT - CONTINUE READING BELOW
This largely autobiographical film by François Truffaut tells the story of the young Antoine, an adolescent with a reputation for being a troublemaker. But is he really a troublemaker, or just a victim of harsh, uncaring adults?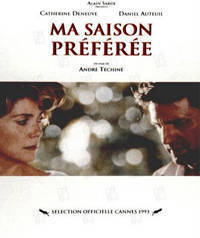 MA SAISON PREFEREE
Director: André Téchiné
Cast: Catherine Deneuve, Daniel Auteuil, Marthe Villalonga, Jean-Pierre Bouvier, Chiara Mastroianni, Carmen Chaplin, Anthony Prada, Bruno Todeschini, Michèle Moretti
Running time: 2h 5mn
A story of a brother and a sister, both doctors, who are forced to confront what they have made of themselves as their mother slowly loses her sanity.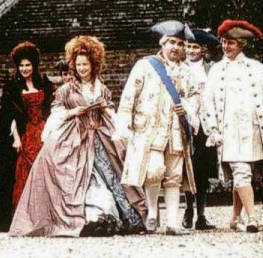 RIDICULE
Director: Patrice Leconte
Cast: Charles Berling, Fanny Ardant, Jean Rochefort, Bernard Giraudeau, Judith Godrèche, Gérard Hardy, Urbain Cancelier, Marie Pillet, Philippe Magnan, Carlo Brandt
Running time: 1h 42mn
ADVERTISEMENT - CONTINUE READING BELOW
At Versailles, in the year 1780, everything is being given away: commandments, ribbons, awards, pensions, honorific titles and administrative responsibilities. But because there are only a certain number of prizes available, a competition ensues in the court of King Louis XVI.   The honest Grégoire Ponceludon de Malavoy, descended from an ancient, noble and bankrupt family, enters into this center of corruption. Will he be able to resist all of its temptations?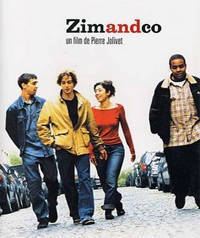 ZIM AND CO
Director: Pierre Jolivet
Cast: Adrien Jolivet, Mhamed Arezki, Yannick Nasso, Naidra Ayadi, Vincent Grass, Pierre Jolivet, Nathalie Richard, Nicolas Marie, Maka Kotto, Abbès Zahmani, Jean-Philippe Vidal, Guilaine Londez, José Luis Roïg, Hubert Delattre, Francis Leplay, Simon-Pierre Boireau, Michèle Goddet, Joakim Latzko
Running time: 1h 30mn
Zim, 20 years old, faces a dilemma: either find a real job, or go to prison. He's not the lazy type, and looks into the classified ads. But the only job he finds requires him to have a car and a driver's license in 10 days! Neither of which he has. Good thing Zim has tricks, and best of all, friends: Cheb, Arthur et Safia. And to avoid going to jail, they're ready to do anything … at least, almost!
ADVERTISEMENT - CONTINUE READING BELOW
Share this story with your friends!
---
Help us make Spot.ph better!
Take the short survey
Load More Stories