Manila Alterna-dates
Tired of the usual movie-and-dinner date? SPOT.ph lists five different things you can do, instead–for the same price, or less.
It's time for your weekly date with your sweetie and you decide to have dinner and a movie. AGAIN. You watch movies so often that you've probably already tried all the cinemas at the different malls in the metro. (We'll bet your favorites include the Eastwood and Greenhills cinemas because you can raise the armrests!)
You know a movie ticket costs an average of P150 (give or take a few bucks depending on where you watch) and dinner, about f P250 each, depending on how much you're willing to splurge that night. So that date translates to about P400 per person–and sometimes you don't even like the movie! Here are five other things you can do with your date for roughly the same price.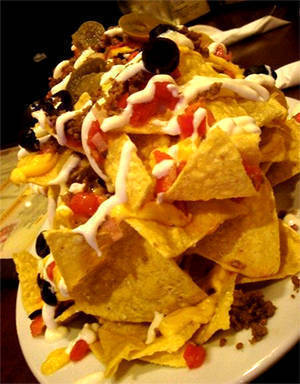 The Date: Have a shimmy and a chimi(changa) at Agave Mexican Cantina.
The Deed: Itching to travel together but haven't found the time or the funds? Explore the tastes, sights, and sounds of Mexico right here in Metro Manila. Share a basket of chips and salsa, a double chicken enchilada, and the Agave Fried Ice Cream for dessert. Wednesdays are Salsa Señorita Nights, where ladies can get free cocktails and dance the night away with trained salsa dancers. (Guys, feel free to cut in anytime!)
ADVERTISEMENT - CONTINUE READING BELOW
The Desired Effect: Showcasing your sexy moves to your date while dancing cheek to cheek.
The Domain: Agave Mexican Cantina, Eastwood Citywalk 1, Unit H-6, 188 E. Rodriguez Jr. Avenue, Bagumbayan, Libis, Quezon City (www.agavecantina.com)
The Damage:
Chips and salsa - P105
Double chicken enchilada - P280
Agave Fried Ice Cream - P145
Cocktails for ladies - Free on Wednesdays
Salsa dancing - Free
TOTAL - P530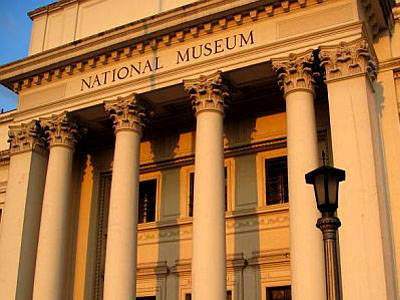 The Date: Go on a tour of the National Museum.
CONTINUE READING BELOW
Recommended Videos
The Deed: If the last time you entered the National Museum was during your field trip back in high school, it's definitely time to go back and rekindle your love affair with history. It'll only take a few hours to go around and explore the treasures of the sunken galleon San Diego, marvel at the Spoliarium by Juan Luna, and browse through an exhibit of "The Story of the Filipino People." After the tour, have coffee at one of the cafes in the area and talk about your renewed sense of appreciation for Philippine history and culture.
ADVERTISEMENT - CONTINUE READING BELOW
The Desired Effect: Going through your shared past will have you looking forward to the future–with each other.
The Domain: National Museum, P. Burgos St., Rizal Park, Manila. Open daily (except Mondays and Tuesdays) from 10:00 a.m. to 4:30 p.m. (http://nationalmuseum.gov.ph)
The Damage:
Admission - P100 (Free on Sundays)
Self tour - Free
Post-tour coffee at a nearby cafe - P150
TOTAL - P250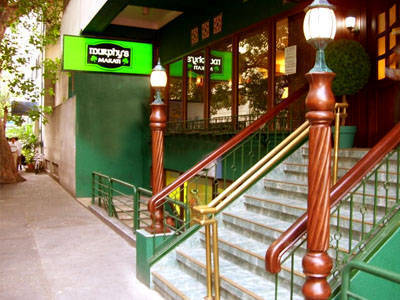 The Date: Exercise your brain at Murphy's Quiz Night.
The Deed: Channel your inner geeks and engage in a fun night of guessing and guzzling (beer, that is!). Every Tuesday at around 8 p.m., Murphy's Makati hosts a quiz night where you'll be asked questions ranging from sports, history, science, and general knowledge. You can opt to be a team of two or invite some of your friends to join you. A variety of prizes are up for grabs and nobody goes home a loser as even the team with the lowest score gets a round of drinks!
ADVERTISEMENT - CONTINUE READING BELOW
The Desired Effect: Impressing your date with your brain power… or getting the chance to flash that cute sheepish smile of yours when you don't know the answer.
The Domain: Murphy's, Citiland Condo III, 105 V.A. Rufino St. Corner Esteban St., Legaspi Village, Makati City (Call 813-1378 to reserve a table for your team.)
The Damage:
Quiz Night fee - P200
Food and drinks - P300 (average)
TOTAL - P500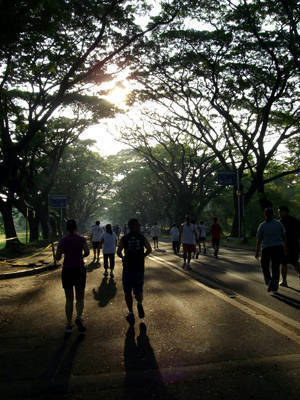 The Date: Run a marathon.
The Deed: So maybe waking up at the crack of dawn, putting on your trainers, and going out for a 5 or 10-km run is not exactly your idea of a perfect date. But there's something oddly sweet and satisfying about running on the open road together with the one you love (or 'really, really like' as the case may be). If you're the type to go full speed ahead, take this time to slow down and relish the chance to bond with your date while breaking a sweat. Collect your freebies, grab a cold drink, and have a big satisfying breakfast for more after-run bonding.
ADVERTISEMENT - CONTINUE READING BELOW
The Desired Effect: Crossing the finish line together will be an added milestone for your relationship.
The Domain: Check http://runrio.com for race schedules and venues.
The Damage:
Average race fee - P300 (usually includes a free singlet)
Breakfast after the race - P200
TOTAL - P500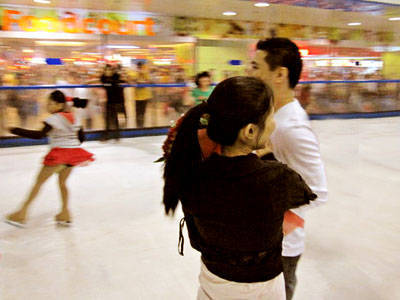 The Date: Glide on the ice at SM Mall of Asia.
The Deed: If you want to get active but prefer to stick indoors, head on over to SM Mall of Asia's International Skating Rink–the biggest in Southeast Asia! Be sure to don your coats and jackets because it's going to be chilly. Every 30 minutes or so, fake snow falls from the ceiling and you can pretend to be skating in Central Park, New York in the winter. The whole day pass allows you to skate at your leisure, grab a quick bite to eat, and then skate again.
The Desired Effect: Slipping and sliding on the ice gives you the perfect excuse to hold hands.
ADVERTISEMENT - CONTINUE READING BELOW
The Domain: SM Mall of Asia, Manila
The Damage:
Skating fee (includes rental of skates) - P300 on weekdays (The same price for weekends if you login before 12 noon or if you login from 8 p.m. onwards. Normal weekend price is 380 pesos.)
Locker rental - P30
Meal after skating - P200
TOTAL - P530
Photos by Jane Chua (Agave nachos), Coni Tejada (marathon), ZS Bernardo (skating rink), and courtesy of Murphy's Pub (Murphy's).
Share this story with your friends!
---
Help us make Spot.ph better!
Take the short survey
Load More Stories