Don't Talk Just Kiss: 3rd International Silent Filmfest Opens July 30
The 3rd International Silent Film Festival will be set to live music by Caliph8, Corporate Lo-fi, Kalayo and Nyko Maca.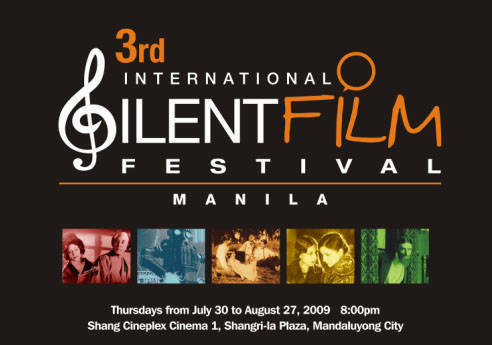 Top musical acts Caliph8, Corporate Lo-fi, Kalayo, Nyko Maca and jazz artist Johnny Alegre Affinity provide live accompaniment to this year's roster of films for 3rd International Silent Film Festival which opens on July 30 at the Shangri-la Cineplex in Mandaluyong City.
Hosted by the Goethe-Institut Manila, Instituto Cervantes, Japan Foundation and the Embassies of France and Italy, this year's line-up is a nice mix of genres in film and music making each screening a unique experience. According to Paula Guevara of Goethe-Institut's Program Department, "Each year, we look forward to the public "discovering" silent films through the bands that provide the live scores."
This year's festival includes films from Japan, Italy, Germany, Spain and France and each festival co-organizer had a hand in selecting the films.   Germany, who has a strong tradition in silent movies lends numerous choices and good directors to choose from:   among them include Fritz Lang, FW Murnau and Ernst Lubitsch.   This year's choice from Germany is a "lesser known" film, shares Guevarra.   "It's practically a documentary since the 'actors' played themselves and aren't really actors."   As pointed out by critics, she continues, the film is a snapshot of Germany a few years before the rise of Hitler.
ADVERTISEMENT - CONTINUE READING BELOW
Silent films viewed with live music started in 2004 in Manila, with the response being overwhelmingly positive, and future editions of the German Silent Film Festival were held.   And while we now have the technology to record sound on film, silent film festivals are still held in places like San Francisco and Pordenone, Italy.
The festival will open on July 30, Thursday and will be held all Thursdays from July 30 to August 27.
Screening Schedule:
July 30, Thursday 8 p.m.
Jirokichi the Rat
Music by Kalayo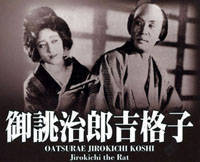 The story was adapted by Ito from a novel written by Furukawa Eiji based on the life of Nezumi Kozo (The Rat), a notorious burglar active during the early 1800's (the end of the Edo Period). Nezumi Kozo won great fame for his daring adventures stealing from the homes of wealthy people late at night.   Eventually he was captured and executed in 1835.
CONTINUE READING BELOW
Recommended Videos
ADVERTISEMENT - CONTINUE READING BELOW
The film follows Jirokichi as he leaves Edo for Osaka to get away from the police. Along the way he meets Osen, a young woman forced into prostitution by her older brother. Although Osen falls for Jirokichi, his heart goes out to Okino, a poor girl from a fallen samurai family. Jirokichi learns that it was he himself who brought about the collapse of Okino's family when he robbed a rich feudal lord back in Edo. Nikichi, Osen's older brother, has got his own plans for Okino.
August 6, Thursday, 8 p.m.
The Mechanical Man
Music by Caliph8 with Kalila Agilos, Malek Lopez, Pasta Groove and Tad Ermitaño
A city is gripped in terror as a colossal robot runs rampant in an unstoppable crime spree. The police are powerless in the face of the frightening carnage and destruction, but the remotely controlled menace may soon meet its match - a second mechanical man is sent to confront it in a horrific showdown at the local opera house.
This ultra-rare, nearly forgotten silent horror epic from the dawn of Italian cinema was long considered lost. Some reels of the Portuguese release version were discovered in Brazil. The discovered film amounted to 740 meters which is believed to be approximately 40% of the complete film. Though missing much of its original footage, this historic work is still a striking and powerful piece of early fantasy film-making featuring one of the few directorial efforts by André Deed, a protégé of Georges Melies, the godfather of cinema magic.
ADVERTISEMENT - CONTINUE READING BELOW
August 13, Thursday, 8 p.m.
People on Sunday
Music by Nyko Maca + Playground
A summer day in Berlin, 1929: With unpretentious humor this astonishing first film by artists who were soon to become Berlin exiles deals with how the working class spends its precious leisure time. Berlin is as empty as a ghost town, everyone flees to the countryside, the train stations are packed. Erwin, a taxi driver, meets up with a young traveling salesman and his female companions, who are on their way to a nearby lake for a day of swimming, snoozing, and flirting, leaving the cabbie's wife to sleep away her Sunday.
Billed as a 'film without actors', each of the on-screen participants effectively played themselves and returned to their day jobs once production had concluded.   The film is the early collaboration of five young Berlin-based filmmakers - Robert and Curt Siodmak, Billy Wilder, Edgar G Ulmer, Eugen Schuefftan and Fred Zinneman - who would all go on to great international success. Produced with little financial assistance, it made film history as the avant garde precursor of poetic realism.
August 20, Thursday, 8 p.m.
The Cursed Village
Music by Johnny Alegre AFFINITY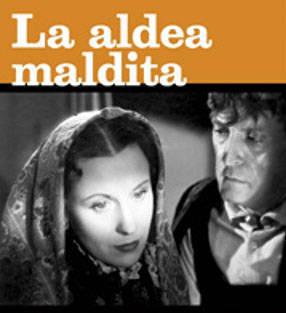 ADVERTISEMENT - CONTINUE READING BELOW
A story about poverty, honor and forgiveness in a small Castilian village, during a time when women had no rights at all to live their own life without the protection of men. It depicts a dramatic experience of the capabilities of the human mind in a time that the concept of honour was completely determined by the grade of submission of your wife.
Juan Castilla lives with his wife Acacia and their child, and with the boy's blind grandfather, Martin. Juan got imprisoned for quarrelling with the local political tyrant and usurer, Lucas, during a crisis. Magdalena, the neighbour, convinces Acacia to leave the impoverished town that seemed to have a curse on it. Three years later, Juan finds his wife working in a pub. He obliged her to return home and to serve the family until the death of the sick grandfather Martin.
August 27, Thursday, 8 p.m.
Fantomas: Under the Shadow of the Guillotine
Music by Corporate Lo-fi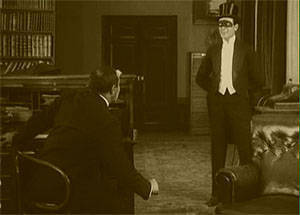 ADVERTISEMENT - CONTINUE READING BELOW
Feuillade presents to us the character of Fantomas through a series of dramatic episodes: the robbery of the Royal palace Hotel, the successive transformations of Fantomas, and the substitution of the actor Valgrand. The masked hero is presented as a cruel being. We discover the mistress, Lady Beltham, accomplice and victim of Fantomas, then the obsessive inspector Juve introduced as her best enemy.
The festival is held in partnership with Shangri-la Plaza, YoCard, Embassy of Japan, Embassy of Spain, Gourmet/Piasi and Alliance Francaise de Manille.

Share this story with your friends!
---
Help us make Spot.ph better!
Take the short survey
Load More Stories