Grace Nono's New Album Laments Love in Poetic Visayan
SPOT.ph chats with the ethno-folk music icon before she leaves for New York University to get her Ph.D. in ethnomusicology.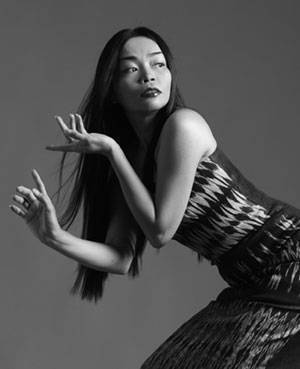 Good news: Ethnofolk music icon Grace Nono has a new album out: Dalit: Ballads on Love, Loss And Finding Heart Again (Tao Music, 2009). As is the case with all of her albums, Dalit is classy, haunting and, with Bob Aves as her main musical collaborator, passion guitar-driven.
Now fully armed with a Master's in Philippine Studies from University of the Philippines, and with a newly-published monumental book, Shared Voice: Chanted and Spoken Narratives from the Philippines (Anvil/ Fundacion Santiago, 2008), Grace is getting ready to level up yet again. After doing some concerts in Singapore, she'll be off to New York University in September to get her Ph.D in ethnomusicology.
SPOT.ph chatted with Grace Nono about her music, art, the academe, love and its laments.
Tell us about your new album.
Dalit is a collection of Visayan songs. Not old, from around the 1940s. Some of them might have been recorded before. They were learned by the singers of that time and they sang these songs in their own way. May nababago. Ganyan naman ang oral tradition, it's dynamic. So if you compare these versions with what came before, there would be a difference. May mga natanggal, may nalimutan, may nadagdag.
ADVERTISEMENT - CONTINUE READING BELOW
For example, one song in the album ("Kamingaw sa Payag") I got from two sources. Then I combined the two versions to create a composite version.
Who did you learn these songs from?
I learned from three people: Ralph Valle, who's our neighbor in Bunawan, Agusan del Sur; Lordina Potenciano, who's from the town of La Paz; and Francisco Awitin, a medicine man-singer in Camiguin Island, which is my mother's island. Lordina is a baylan (indigenous priestess-healer) but also a singer. It's ironic; she's Manobo but she knows all these Visayan songs, kasi nga during the war, I guess this was the second world war, many people from the Visayas migrated to Mindanao, this story coming from the point of view of the people in Agusan. Maraming nagsidatingan from different places and they brought their songs along with them. Natutunan ng mga taga-Agusan. Si Lordina, even before she became a shaman, 'eto na ang mga kinakanta niya. It's ironic that I would learn Visayan songs from a Manobo baylan.
CONTINUE READING BELOW
Recommended Videos
But do you speak Visayan? Of course, I can speak Visayan. I grew up in Agusan and in Agusan, lingua franca is Cebuano-Visayan: there's Ilonggo, Kinira-ya, etc.
But are the songs written in some ancient form of Visayan?
No, they're colloquial, conversational. There's poetry in it. This is really the language of the folk.
What set of criteria did you use to audition or choose the songs for Dalit?
They're all Visayan and they're all love laments, that's the thread that connects most of the songs. They are love songs but they are also laments. They're sad, but when you sing them, it comes out as a triumph because you're able to sing your grief and sadness. Nagbabago ang tono, it transforms.
ADVERTISEMENT - CONTINUE READING BELOW
This is the first time for me to explore Visayan songs - but those that already have a lot of Hispanic influences. The Hispanic influence in Visayan music started only during Spanish colonization. Before the Spaniards came, and we have such a long precolonial history, siyempre hindi ganun ang music ng kabisayaan. But it doesn't mean that this newer form has erased the previous one. It can be co-existing. It's dynamic.
What was it like for you to put this album together?
I didn't do the kind of heavy fieldwork which I normally do for my book projects. Mas relaxed ito. It came along with all my other research.
What I admire most about your work is that yo
u innovate. Your songs are not museum pieces, but dynamic, evolving works of art. So what are the typical reactions that you get from your sources when they hear your musical innovations?
One said in Visayan: "mabubuhay ang mga patay!"
Is that a good or bad thing?
(Laughs) Whatever. But the thing to remember is that Bob (Aves) did a lot of research sa instrumentation so that it can be related with other revival movements of this kind of music. Actually the dalit is related to gypsy music in Europe, Portuguese fado–mga marubdob na mga kanta. So it's a musical style family that can be found all over. And Bob tried to connect with those similar movements from around the world. The music that comes out is also a personal statement and will depend on your own exposure. If somebody else would arrange the same songs, it would sound different.
ADVERTISEMENT - CONTINUE READING BELOW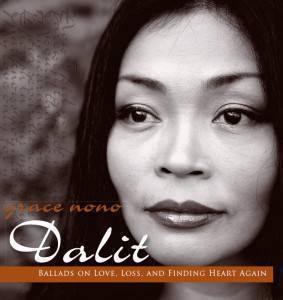 This is your first project after so many years…
Oh yes. My last album was released in 2002 pa
What was it like having to sing again after being immersed in so much academic work?
Well, I never stopped singing naman. I still do the tours. Right now we are rehearsing for two concerts for the National Museum of Singapore and 'yung mga kinakanta ko for the past five to seven years ay mga prayers. So hindi bagay that I will sing in the clubs where people are drinking and smoking. So when I'm here, I mostly write. But I would be touring. 'Di naman natigil yan kasi first and foremost, I'm an artist.

Does it help that you have a personal relationship with your sources?
Yes, but relationships are started and then cultivated. Like si Lordina and Francisco, I met them around year 2005 lang, during research work. But I would still see them; it's not one time 'yung aming pag-uusap. Si Francisco, I went to his house a month ago and I didn't know he died last year. I got to visit his family and the relationship is ongoing. It's funny even in death, ang dami niyang naituturo.
ADVERTISEMENT - CONTINUE READING BELOW
For example?
Ay ang dami. Next book!
Photograph by Lilen Uy
Share this story with your friends!
---
Help us make Spot.ph better!
Take the short survey
Load More Stories