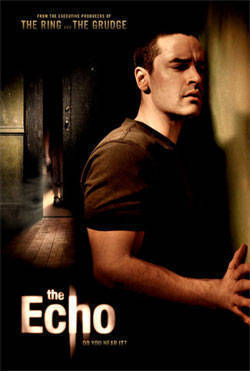 There's an old abandoned hotel outside my window, built in 1976 for the big International Monetary Fund meeting. I guess those were the glory days: Imelda and her modern wanna-be Parthenon, the Film Center; Locsin's glamorous Philippine Plaza Hotel; Eartha Kitt singing at the Top of the Hilton. It must have been tense and glamorous and very disco. I wonder if this old hag of a hotel saw any of that action. Today she just sits there with those strange curved windows that look like a hundred reptilian eyes staring at me as I write. Sometimes I think I see things moving around in the sad overgrown garden. Mostly it's my eyes just playing tricks.
ADVERTISEMENT - CONTINUE READING BELOW
Do I sound paranoid? Sure. I live in a city that runs on the fumes of roaring jeepneys and the paranoia of its citizens.
Last Monday a family was killed in their Makati apartment: a man, his wife, and their son were stabbed and left bathed in blood. It's so awful it can't be real–just like in the movies! But I know it's real because just a week ago, the man served me a wonderful meal that his wife cooked at their little restaurant on Guijo Street. What the hell is going on? People are being killed in their own homes. Are we helpless against random violence or are we all co-creators in this nightmarish environment?
The other night I went to see The Echo, the Hollywood remake of Sigaw, the 2004 horror film by Yam Laranas. Instead of Manila, it's New York. Jesse Bradford (all grown up and looking like Colin Farrell's hot younger brother) plays Bobby Reynolds, an ex-con on parole who moves into his dead mother's apartment in a pre-war building in the East Village. He starts hearing strange noises and becomes an involuntary witness to the domestic violence going on next door, where a scary cop named Walter (Kevin Durand) beats up his wife Gina (Iza Calzado, reprising her role in the original film). Bobby sees their daughter (Jamie Bloch) in the hallway, a creepy kid who doesn't talk and only plays with her small piano. Is he going crazy or is there something more horrific going on in the building? I ask myself that very same question as my gaze wanders to the abandoned hotel next door.
Of course, there's something creepy going on. It's hard to miss with all the bloody and disfigured Asian horror-style ghosts, excellent sound design, moody lighting, and scares that subvert the familiar and make them all the more terrifying. Yam Laranas did an awesome job with this remake, Sigaw was already at the top of the genre.
The Echo is the Hollywood (that is, the glossier and beefed up) version which does not disappoint. From experimental video (…And the Rain Fell in July won the Prix de Emile Cantillon in 1991 in Belgium) to television commercials (he makes lite corned beef look like a lifestyle aspiration), to full length feature films (Patient X with Richard Gutierrez is coming up) and documentaries (Asia's Titanic from the National Geographic Channel), it seems Yam Laranas is all over the place. I'm looking forward to seeing more of his work.
And honestly, I haven't been this scared in a long time. A good horror film will do it, or merely looking outside my window. The city is teeming with abandoned buildings. Imagine if their walls could talk. There's very real and very senseless violence going on here. Can you feel it too?
ADVERTISEMENT - CONTINUE READING BELOW
Share this story with your friends!
---
Help us make Spot.ph better!
Take the short survey
More Videos You Can Watch
Load More Stories