1. THE SPIRIT OF THE BEEHIVE / EL ESPIRITU DE LA COLMENA If you've seen (and loved) the more recent Spanish masterpiece Pan's Labyrinth, then this 1973 film is for you. The Spirit of the Beehive balances on the same fine line between fairy tale and reality, zooming in on a little girl's life in dreary, post-Civil War Spain. She befriends a wounded fugitive in a nearby barn, believing she conjured up a real Frankenstein. Eventually, the fantasy reveals itself to be part of a frightening reality.

2. THE LAST JOURNEY OF NINOY An intimate biography on Ninoy Aquino told in his wife Cory's last interview, there are few films in Filipino cinema more poignant than this one. Director Jun Reyes used interviews and recordings of the pair's voices (essentially the two narrators of the film) to weave together a touching picture of Ninoy's last years from their own perspective.

3. VIRIDIANA Tagged as blasphemous by the Catholic Church and ordered to be banned in Spain at the time, the film made headlines because of the sheer controversy it generated. The plot centers around a young nun named Viridiana who, just before she takes her final vows, is led down a path of irredeemable corruption by her wealthy uncle. Director Luis Buñuel was vindicated when Viridiana, banned in his own country, became critically acclaimed at the Cannes Film Festival in 1961 and bagged the prestigious Palme D'Or (Golden Palm).

4. THE ZONE A fictional account that hits close to home in Mexican society, The Zone tells of an exclusive, gated community suddenly rocked by a robbery gone wrong. Alejandro, a teenage resident of The Zone, stumbles upon the frightened fugitive Miguel and decides to help get him out of the gated nightmare. Rodrigo Plá directs this narrative on the wealthy, and the privileges granted to them by authorities even in terms of life and death.

5. THE LOVERS OF THE ARCTIC CIRCLE / LOS AMANTES DEL CIRCULO POLAR Who doesn't enjoy a good romance, even once in a while? And this is a love story told in the most enchantingly extraordinary way. Part of Julio Medem's multi-awarded film was inspired by the director's own unrequited teenage love for his next door neighbor, and Lovers of the Arctic Circle certainly echoes heartbreakingly of love unrealized, although not entirely unrequited. It narrates the story of a young pair kept apart and thrown together over and over by fate.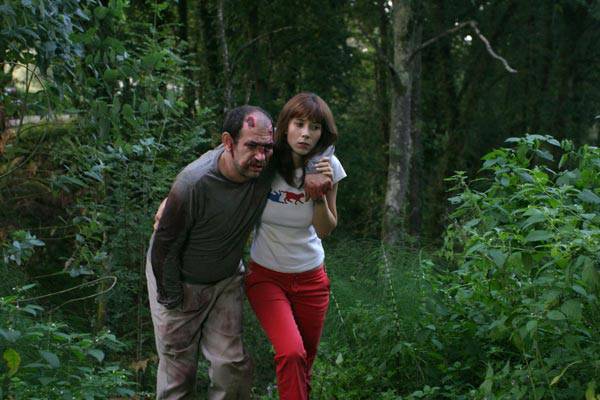 6. TIME CRIMES / LOS CRONOCRIMENES For a low-budget sci-fi, it is oddly engaging. It's not often that we come across a time travel flick that involves zero special effects and the absence of flashy costumes. In this unusually simplistic story, the protagonist only goes back in time an hour. But an hour is enough for Hector to make a mess of things, especially if the premise includes a nude woman in his backyard and a scissor-wielding, bandaged man. Despite its humble resources, this film was nominated and awarded by different organizations, including Best Picture in the annual Fantastic Fest in Texas.

7. ANGER / RABIA Few of us have not experienced the frustration of unemployment, and the film Anger tackles this common setback. The protagonist Camila has been jobless for over a year, and the film follows as she goes on countless job interviews, getting to know other women who are in the same dire situation. The Asian premiere of Anger will be at DLSU-CSB on October 14, and will be graced by director Oscar Cardenas himself.

8. IMELDA Love her or hate her, there is no denying the world's fascination for Imelda Marcos. In the documentary Imelda, Ramona Diaz offers more than just a glimpse of the former First Lady's life, sitting down with Imelda herself. From her distaste at the weapon used at her assassination attempt ("It's so ugly, why can't they put a yellow ribbon in it or something?") or her false impression at the Filipinos' take on her ostentatious lifestyle, Imelda might be called a lot of things, but never boring.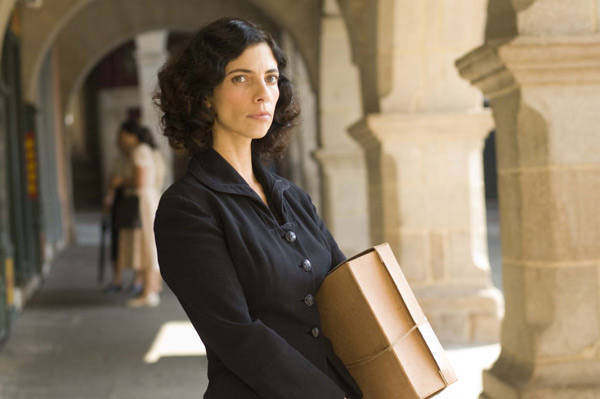 9. BLIND SUNFLOWERS / LOS GIRASOLES CIEGOS This period film follows the life of a family who hides in their house to avoid persecution in post-Civil War Spain. Their quiet existence is disrupted when a priest becomes obsessed with the mother. Jose Luis Cuerda's adaptation of the moving novel by Alberto Mendez has garnered numerous national awards, and is Spain's 2008 official entry to the Academy Awards' Foreign Language Film Category.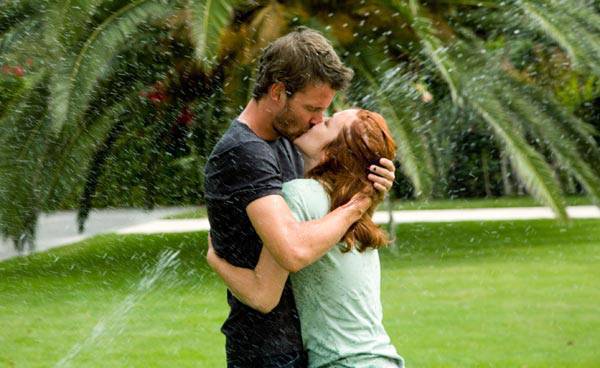 10. DON'T ASK ME TO KISS YOU, BECAUSE I WILL / NO ME PIDAS QUE TE BESE PORQUE TE BESARE This comedy will kick off Pelicula 2009, giving us something light and fun to start with. Albert is in the unfortunate situation of regretting his decision to get married and, to distract himself before doomsday, he takes guitar lessons with a group of mentally disabled people. Woody Allen-esque in his style and narration, Albert Espinosa spins a story that makes us think of what makes us special.
Photos courtesy of Reel Flow, Versus Entertainment and Alta Films. To see the complete screening schedule for Pelicula 2009, click here.


ADVERTISEMENT - CONTINUE READING BELOW
Share this story with your friends!
---
Help us make Spot.ph better!
Take the short survey
More Videos You Can Watch
Load More Stories