Jim Brickman: "Everyone in the Philippines can sing."
The songwriter and pianist on his career highlights, listening to Coldplay and Abba, and why he thinks everyone in the Philippines can sing.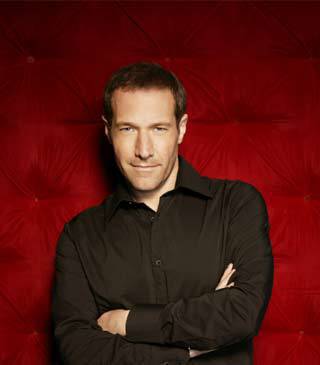 Songwriter, pianist and balladeer Jim Brickman is no stranger to Manila. Back with a new album entitled Beautiful World, the musician who popularized solo piano music and star-studded collaborations is ready to serenade his fans with music inspired by his travels.
Brickman, who used to do advertising music for clients such as the Gap, Isuzu, and Kellogg's, is one of the few male adult contemporary artists with chart-topping albums. Popular for dishing out romantic ballads such as "Valentine", "The Gift" and "By Heart", he says he hopes that somehow, his songs have their own karaoke versions in the Philippines, where he thinks "everyone can sing."
Jim Brickman's "Valentine" video shoot with Erik Santos.
"Everyone sings, and it's beautiful. It's not just ho-hum singing, it's really good singing. Everybody here has a talent, everybody has a beautiful aura and spirit. And if they can't sing, then they're an artist of a different form. There's such a romantic quality to the culture here," he shared at the press conference for his concert at the Eastwood Mall on Wednesday, October 28. SPOT.ph talked to the musician before his October 28 concert:
ADVERTISEMENT - CONTINUE READING BELOW
SPOT.ph: You've been in Manila several times before; what's the one thing that you always look forward to doing while in Manila?
Drinking mango shakes, eating dried mangoes. And I always seem to make friends here, and it's not just the record company people.
SPOT.ph: What are the highlights of your career so far?
For one, my trips to the Philippines. As many of you know, when I tour the US, I'm so taken with the support of the Filipino community. They all say, 'I saw you in Manila.'
Another highlight is having certain songs become really popular, like "Valentine" and playing it for the White House and the President of the United States and the Princess of Thailand. The biggest highlight for me is playing in my hometown,   in Cleveland, Ohio, onstage and where I used to see people that I admire and having my family in the audience. Because that's what it's all about, it's doing something you love and doing it with people that you care about.
CONTINUE READING BELOW
Recommended Videos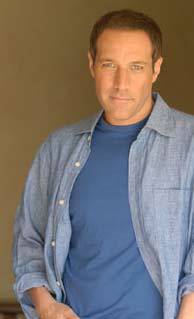 SPOT.ph: What's on your playlist right now?
ADVERTISEMENT - CONTINUE READING BELOW
I have a little bit of everything, I've always loved the standards: Frank Sinatra, Rosemary Clooney, but I also like to keep up with what's going on. I don't like rap music very much but I like the Black Eyed Peas. That's about the extent of rap that I listen to. I listen to a bit of Coldplay too.
SPOT.ph: When you're feeling sad, what do you listen to?
When I'm feeling sad, I don't want to listen to sad music. That's so depressing,
you don't want to wallow in it. So I like turning on the Abba, nostalgic stuff that's fun. Happy, pop music.
SPOT.ph: What's the sweetest thing a fan has done for you?
One fan brought me a dove during a show.   A live bird. I don't know if you consider that sweet or crazy, it's one or the other. I'll say it's sweet.
SPOT.ph: What would you be doing now if you weren't in the music industry?
I'm really interested in flying, I've always wanted to be a pilot. I think that would be cool.
Photos courtesy of jimbrickman.com.
Share this story with your friends!
---
Help us make Spot.ph better!
Take the short survey
Load More Stories