MOVIE REVIEW: This Is It
Is This Is It really worth five out of five spots? (Spoiler alert!)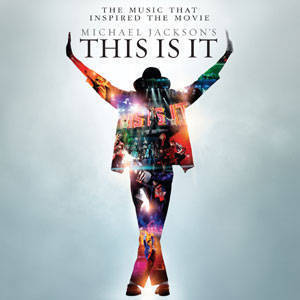 MOVIE REVIEW
This Is It is a film about what could have been.
From March through June 2009, Michael Jackson and his crew were busy preparing for his final comeback–a series of sold-out concerts that would have been staged in London's O2 Arena–if it weren't for the 50-year-old performer's death on June 25.
The movie gives audiences a glimpse of what went on during those rehearsals. It begins with Michael Jackson's dancers talking about their experience of working with the King of Pop. Some of them are teary-eyed and barely able to speak, as performing with MJ has been their lifelong dream. A few minutes into the film, as snippets of the auditions are shown and the lucky chosen ones perform "Wanna Be Startin' Somethin'" with MJ, you begin to get immersed into their world.
This Is It is not an ordinary documentary. While there are a few interviews with different people who worked on the concert with MJ, this film is more about his music. Film director Kenny Ortega, who was also MJ's creative partner and the director of the stage show, did an inspiring job of selecting the most poignant moments from over a hundred hours of rehearsal footage. The smooth transitions from different periods of rehearsals (with MJ and the dancers in different outfits) allow you to see the progression of the songs, which were arranged in the same order as they would have appeared in the concert.
ADVERTISEMENT - CONTINUE READING BELOW
But unlike the experience of watching an actual concert where everything is smooth and polished, this movie allows you to actually feel like a part of it. You see the mistakes they made, hear the odd instructions MJ would give that somehow make perfect sense ("Let it simmer…" he tells his musical director while rehearsing, "The Way You Make Me Feel"), and finally witness something close to the end product. Even the combination of high definition videos with blurry, low-resolution images gives the film an intimate feel–as if you're seeing something you weren't supposed to.
No doubt, this concert would have had millions of audiences around the world fainting in awe. There were fireworks, aerial dancers, bejeweled costumes, stunning visual effects (where 10 dancers are turned into 10 million), and remarkable choreography–all set to MJ's classics such as "Billie Jean," "Black or White," "Human Nature," and "Beat It." Particularly impressive was the   "Smooth Criminal" sequence, which showed MJ in a black and white film with Rita Hayworth and Humphrey Bogart, alternating with scenes of the making of the black and white film. Of course, the "Thriller" sequence is also worth mentioning with the zombies looking scarier than ever in a spruced up graveyard and dead brides and grooms floating above the stage.
CONTINUE READING BELOW
Recommended Videos
Throughout the film, you might be thinking, "Sayang! That truly would have been one great concert." But despite the sadness and disappointment one might feel, the beauty of the film is that it allows audiences around the world to see Michael Jackson as he truly was–a passionate and dedicated performer. It also shows his human side–how he laughed with the dancers, toned down his performance to conserve his voice, gave insights into how his concert should be staged–all of which you would not have seen had the concert pushed through. Suddenly, you forget about all the intrigue, the rumors, and the scandals that plagued his life. Instead, you remember the messages he tried to leave us with–to "Heal the World" and to change the "Man in the Mirror" if we truly want to make a difference.
ADVERTISEMENT - CONTINUE READING BELOW
While his sold-out concerts would have been seen live by a million fans, the film allows billions of people across the globe to get to know the man behind the sunglasses and the sequined pants–and to be touched by his songs all over again in a more intimate setting. No wonder the moviegoers couldn't help but applaud in between songs, and when the credits started rolling, with MJ singing his previously unreleased song, "This is it."
"Falling in love wasn't my plan," MJ sings. It wasn't your plan either–but if you weren't in love with him before, you probably will be after watching this film.
Rating: 5 out of 5 spots
Photo courtesy of Sony Music Philippines
Click here to see where this movie is showing.
Share this story with your friends!
---
Help us make Spot.ph better!
Take the short survey
Load More Stories