Top 10 Favorite Movie Soundtracks
SPOT.ph lists 10 awesome soundtracks that have heightened our movie-watching experience.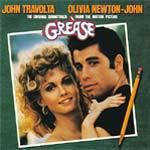 1. GREASE
Hit theaters in: 1978
Why we love the soundtrack: Even after 31 years, the groovy songs from the musical-turned-film have never lost their ability to make us wish we dated a T-Bird/Pink Lady, cruised in a Greased Lightning (1948 Ford), and looked just as good dancing around in tight hot pants/cool leather jackets.
Standout tracks: "Summer Nights," "Hopelessly Devoted to You," "You're The One That I Want"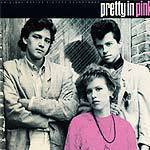 2. PRETTY IN PINK
Hit theaters in: 1986
Why we love the soundtrack: John Hughes was known for artfully marrying his movies with unforgettable melodies–case in point, The Breakfast Club's "Don't You (Forget About Me)" by Simple Minds. This particular original soundtrack (OST) successfully captured the spirit of the '80s and placed fashion-forward Andie Walsh (Molly Ringwald) on a pink pedestal.
Standout tracks: "If You Leave," "Pretty in Pink," "Please, Please, Please Let Me Get What I Want"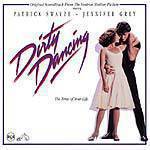 3. DIRTY DANCING
Hit theaters in: 1987
Why we love the soundtrack: Set in the '60s, this film was such a blockbuster hit that aspiring dancers worldwide tried to learn the famous "jump move" gracefully executed by Jennifer Grey and Patrick Swayze. It even spawned the release of a second multi-platinum album called More Dirty Dancing.  
Standout tracks: "(I've Had) The Time of My Life," "She's Like the Wind," "Hungry Eyes"
ADVERTISEMENT - CONTINUE READING BELOW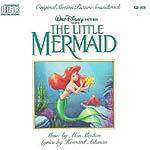 4. THE LITTLE MERMAID
Hit theaters in: 1989
Why we love the soundtrack: The Disneyfied fairy tale revolutionized the way we watch animated movies. Thanks to the melodies provided by Alan Menken and Howard Ashman, you can almost taste the salty sea air once you press play.
Standout tracks: "Under the Sea," "Part of Your World," "Poor Unfortunate Souls"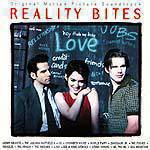 5. REALITY BITES
Hit theaters in: 1994
Why we love the soundtrack: Actor/director Ben Stiller managed to weave heartfelt songs along with angst-ridden alternative tracks into a debut film that spoke to Gen Xers worldwide. With classics like The Knacks' "My Sharona" and (a revival of) Peter Frampton's "Baby, I Love Your Way" in the mix, you've got the perfect playlist for the eternally tormented.
Standout tracks: "Stay (I Missed You)," "All I Want is You," "Spin the Bottle"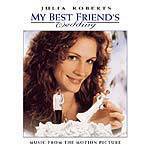 6. MY BEST FRIEND'S WEDDING
Hit theaters in: 1997
Why we love the soundtrack: From its adorable "Wishin' and Hopin'" opening sequence to Cameron Diaz's out-of-tune karaoke rendition of "I Just Don't Know What to Do with Myself" (thankfully not in the album!), the tunes creatively captured the rapture, the torment, and the madness involved in tying the knot.
Standout tracks: "I Say A Little Prayer" (both versions by the cast and Diana King), "You Don't Know Me," "The Way You Look Tonight"
ADVERTISEMENT - CONTINUE READING BELOW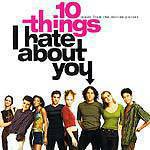 7. 10 THINGS I HATE ABOUT YOU
Hit theaters in: 1999
Why we love the soundtrack: This energetic compilation set the bar high for other teen movie soundtracks released in the '90s. But to this day, we feel a little robbed that they didn't include "Can't Take My Eyes of You," which Patrick (Heath Ledger) sang for Kat (Julia Stiles).
Standout tracks: "I Want You to Want Me," "FNT," "The Weakness in Me"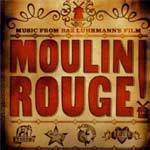 8. MOULIN ROUGE!
Hit theaters in: 2001
Why we love the soundtrack: Baz Luhrmann's spectacular masterpiece was lavishly made, from the extravagant sets to the sweeping, whimsical melodies. The lyrical mashups will challenge true music lovers to try to list down all the songs that were used.
Standout tracks: "Lady Marmalade," "Your Song," "Come What May"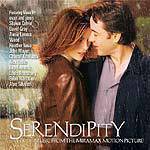 9. SERENDIPITY
Hit theaters in: 2001
Why we love the soundtrack: The soundtrack to this modern-day fairy tale will make you believe in meeting your destiny at the perfect moment, conquering major obstacles, and then living happily ever after. The only thing missing is a pair of black gloves to share with that special someone.
Standout tracks: "Moonlight Kiss," "Waiting in Vain," "Northern Sky"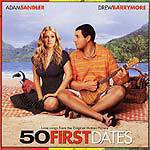 10. 50 FIRST DATES
Hit theaters in: 2004
Why we love the soundtrack: Actors Adam Sandler and Drew Barrymore are big fans of '80s–their first project being The Wedding Singer which was set in that over-the-top era. For their second collaboration, they asked laid-back acts such as Jason Mraz and Mark McGrath to strip down their favorite electronic ditties and infuse a casually cool island vibe to them. The verdict: addictively chill!
Standout tracks: "Hold Me Now," "Lips Like Sugar," "Friday, I'm In Love"
ADVERTISEMENT - CONTINUE READING BELOW
SPOT.ph wants to know: Which movies do you think have the best soundtracks?
Load More Stories