Ria Limjap's Top 10 Talents to Watch
Our SPOT.ph blogger lists 10 actors in Philippine cinema worth your viewing time and attention, including Kim Chiu, Coco Martin, and Ketchup Eusebio.
There's so much talent out there that deserves to get good work. Here's my list of winning manoks for Philippine cinema--fantastic young actors, film makers, a production designer, and a composer.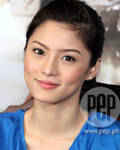 Kim Chiu. She's fresh, she's lovely, she's feisty–three things that make her stand out from the current crop of ho-hum young actresses trying to make it in showbiz. She looks utterly bango and delicate, so when she's playing the kontrabida the contrast is quite nice. Kim could be a huge star in China, she's a perfect porcelain China doll who acts and sings! (And she's much prettier than some Cantopop stars.) There are 24 million young Chinese men who all face a lonely and wife-less future so if Kim launched her career there, she would literally have millions of fans. She can sing in Mandarin, right?   That's a plus. I wonder if she can speak Mandarin too…
Here's a clip of her channeling Vilma Santos in the 1993 heavy-hitting AIDS drama The Dolzura Cortez Story. Kim really goes there. She's come a long way from her Pinoy Big Brother days.
ADVERTISEMENT - CONTINUE READING BELOW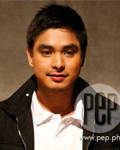 Coco Martin. I first saw Coco Martin (Rodel Nacianceno in real life, I mean, who on earth thinks of screen name a name like Coco Martin?) in Brilliante Mendoza's Serbis and then in Kinatay. He's one of the few young actors with zero cringe factor even when he's doing something uncomfortable on screen like popping a boil on his butt cheek. Coco Martin is handsome but not cheesy, young but not awkward. I think he has great leading man potential. The roles in Mendoza's films demand fearless performances from the actors, and Coco Martin has the acting chops. At 26, he's already award-winning and gets a lot of work in both mainstream entertainment and independent cinema. And he'll only get hotter as he gets older. It's not fair how men age better than women.
CONTINUE READING BELOW
Recommended Videos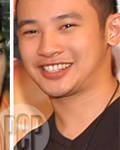 Ketchup Eusebio. He's absolutely one of my favorite young actors. Talented, smart, and funny, Ketchup is quirky enough to do comedy and has the range and charisma for everything else in between. These days he gets a lot of side-kick type roles, but I honestly think he has the talent for a lead role–and a challenging one at that. I wish someone would write a great character for Ketchup, preferably one where he can flex his acting muscles and make us laugh, cry, and fall in love with him.
ADVERTISEMENT - CONTINUE READING BELOW
Here he is in fine form, amongst the Assumptionistas. It's a nine second video and Ketchup is not acting in it, but you'll see what I mean: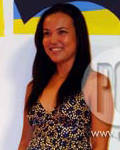 Che Ramos. This theater-trained actress is starting to get attention from her work in independent films like Jerrold Tarog's Mangatyanan, Jon Red's Ang Beerhouse, and Christopher Gozum's Anacbanua. Her intelligence and sensitivity always shine through, whether she's playing a tough photojournalist conquering her fears, a jaded bar girl, or a goddess/muse in an ancient river. By turn naughty, vulnerable, passionate, and strong, Che's biggest selling point is that she's the quintessential intellectual bombshell with her luscious lips and lively mind.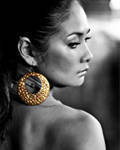 Sue Prado. Sue Prado, with her smoky voice and wild curly hair, has the makings of a star because she's gorgeous and truly talented. You might have seen her as the shrewish wife nagging a beleaguered Joel Torre in Urban Juan from ANC's amBisyon 2010 project. She also played the spunky bar girl in Raymond Red's Himpapawid. While Sue's work is mostly in independent cinema and theater, she has the accessibility that will allow her to cross over into the mainstream–if that's what she wants. I hope she doesn't get pegged into quirky character actor type roles, because Sue has the looks and the acting ability–kind of like a young Gina Alajar–to pull off those big, dramatic leading lady roles.
ADVERTISEMENT - CONTINUE READING BELOW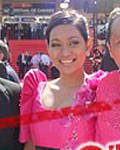 Mercedes Cabral. While other young actresses are nudity-shy, Mercedes Cabral has no qualms about it. I find this straightforward courage rather refreshing. She's not doing it for "sexy roles," but for films that represent the gritty reality of everyday life, sex included. "I am very proud of what I did in Serbis. It's not a porno movie. It has something to say about the decadence of Philippine society," she says about her work.   Mercedes Cabral has a transparent and vulnerable quality that saves her from the sleazy sex kitten roles that don't really require acting, just posing. At the 61st Cannes Film Festival she was hailed as "Most Beautiful" amongst the actresses on the red carpet. Not since Tetchie Agbayani has Filipina beauty been this celebrated (and flaunted) for the rest of the world to see and drool over.
Here she is in an artful student film from UP:

ADVERTISEMENT - CONTINUE READING BELOW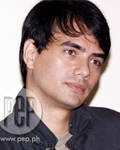 TJ Trinidad. While TJ Trinidad is not a show business newbie, I think he's one of the more under-appreciated actors from his generation. In Alvin Yapan's Ang Panggagahasa Kay Fe, I was pleasantly surprised by his portrayal of the younger man, an eager but spineless lover. He was acting opposite the awesome talents of Irma Adlawan and Nonie Buencamino and he held his own. I hope TJ doesn't just bank on his good looks (which will eventually fade)–maybe he'll surprise us again by doing more than the usual slew of pogi boy roles.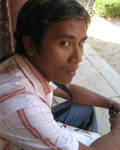 Christopher Gozum. He's an OFW filmmaker (working as videographer and editor in a hospital in the Middle East) from Pangasinan whose goals are to preserve his native dialect and to depict the OFW experience. Christopher Gozum's work is heartfelt and earnest, and far above the commercially-driven crap (pardon my French) being forced down our throats. I think Christopher Gozum represents the best kind of Filipino: intelligent, creative, and hard working, he's an OFW with a degree from UP, plus a Palanca Award winner. And his actors speak highly of him. That says a lot.
ADVERTISEMENT - CONTINUE READING BELOW
Here's the trailer for his latest film Anacbanua, which uses traditional Pangasinan poetry: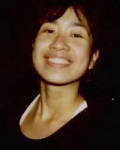 Trinka Lat. She's an accomplished and award-winning production designer for feature length films and music videos. Her little gem of a short film, April Fools–which she wrote and directed–is a bittersweet and beautiful story about two friends who visit the grave of another friend who died two years before. Trinka Lat's direction and screenplay are spot-on and super tight. I would love to see more of her work, not just as a production designer, but as a writer/director.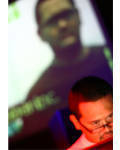 Malek Lopez. A good film can be ruined by a bad musical score, just as a great score can uplift a film like in Martin Scorsese's 1997 film Kundun with music by Phillip Glass. I've observed that a majority of our local mainstream (and some independent) films are over-scored, and it annoys me to no end. Talk about buzz kill! Thank goodness for Berklee-trained Malek Lopez, who is a fixture in the independent music scene and a pioneer of electronica in the Philippines, and also an amazing composer. He should really be doing more work in movies. From his drum-and-bass fueled score for Quark Henares' Super Noypi to his eerie melodies in Ray Gibraltar's Wanted: Border, Malek Lopez instinctively knows what to do for a musical score that is unpredictable and the antithesis of cheesy.
ADVERTISEMENT - CONTINUE READING BELOW
Chiu, Martin, Eusebio and Trinidad's photos by Noel Orsal of PEP.ph. Ramos' photo by Migo Vidallo (PEP.ph). Cabral's photo by Ferdy Lapuz (PEP.ph). Prado's photo from her Facebook. Lat's photo from her Facebook. Gozum's photo from his Friendster. Lopez' photo from Rubber Inc.'s Multiply. Artwork (homepage) by Warren Espejo.

Share this story with your friends!
---
Help us make Spot.ph better!
Take the short survey
Load More Stories