Koreamania: 10 K-Pop Things Manila is Manic For
A new wave is sweeping over the archipelago: Korean pop culture or K-pop as we know it. SPOT.ph compiled a list of top 10 K-pop things that have invaded Manila.
1. "Nobody" by WonderGirls
What: "I want nobody, nobody but you!" Anyone who has not heard of this song probably has no Internet access or TV. Or radio.
When: Summer 2009
Why: You'd think it's just the song that's annoyingly addictive–you'll find yourself humming along subconsciously, much like a reflex. But what makes it worse (or better?) is the clap-clap-point-with-one-leg-raised-ala-Vegas-showgirls dance move that has spawned so many versions, from prison inmates to robots to Jollibee and the KFC mascot grooving to "Nobody."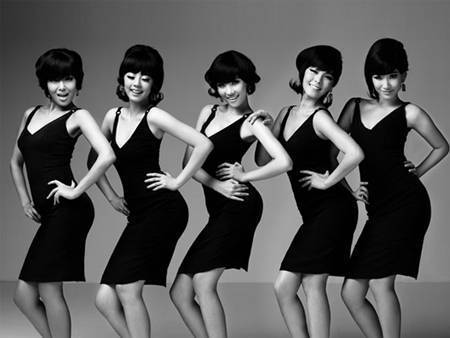 ADVERTISEMENT - CONTINUE READING BELOW
2. The WonderGirls
Who: A pop group of five girls with ages ranging from 17 to 21.
When: Summer 2009
Why: It's not so much the girls per se that are remarkable (though the male population might beg to differ)–it's their songs that will leave an impression on you (translation: LSS). "Tell Me" and "So Hot" (apart from "Nobody") are so darn addictive, you can't help but sing along even if their high-pitched voices and sex-kitten-clad selves irritate the heck out of you.
On second thought, maybe it is their high-pitched voices and sex-kitten-clad selves that make them so memorable. How's that for a Lolita complex?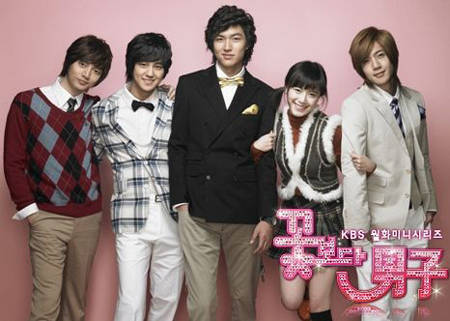 ADVERTISEMENT - CONTINUE READING BELOW
3. Boys Over Flowers
What: The Korean adaptation of Meteor Garden, the Taiwanovela that propelled the Taiwanese boy band, F4 (Jerry Yan, Vic Zhou, Ken Chu, Vanness Wu), to fame.
When: May 2009
Why: Fur, Ferrari, and the F4–though this adaptation has plenty of plotholes (really, be prepared to overlook errors in continuity and logistical boo-boos that make you go WTF?!), one can't help but ogle at the best looking F4 (among the three versions) and drool over their ostentatiously expensive wardrobes and set designs. The drama is like crack: you know it's bad for you but you can't wean yourself away from your addiction/obsession. The songs featured in the drama aren't really of Grammy-Award-winning caliber, but man, are they LSS-inducing ("Almost paaaaaaradiiiiiise").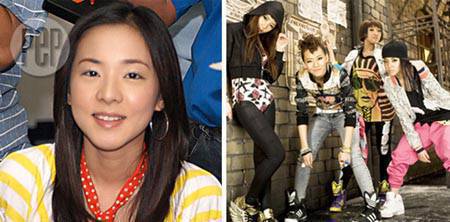 Sandara Park in 2006 (left) and as a member of Korean girl group, 2NE1 (right).
4. Sandara Park
Who: The former Star Circle Quest runner-up is back with a vengeance, this time as a certified Korean celebrity and not just some foreign wannabe.
When: Sandara first burst into the local scene in 2001, faded out, then resurfaced this year as a pop star by virtue of being a member of 2NE1, a Korean girl group.
Why: Sandara filled the need for a cute chinita in Pinoy showbiz (there's the mestiza, the morena) when she first appeared onscreen, but after the novelty wore off, Sandara decided to head back to Korea. And a good move it was: now she's part of 2NE1, which is fast rising in popularity. Of course, her being a "has-been" in Pinoy showbiz only adds to the public's rediscovered fascination with her.
ADVERTISEMENT - CONTINUE READING BELOW
5. My Sassy Girl
What: Arguably the most popular romantic comedy film in contemporary Korean cinema.
When: 2005
Why: How often do we get to see films depict a love story where the guy falls for the girl first? Or a film where the girl has the "upper" hand in a relationship and bullies her guy into giving in to her every whim? To add to its appeal, My Sassy Girl is able to pull off romantic and comic with its funny, aww moments. For those who hate sappy, weepy romantic flicks: the mushiness factor is nicely balanced out with laugh-out-loud scenes. Heck, even guys dig the movie.
Rain's TV commercial for shampoo brand, Clear, which was shown in the Philippines.
6. Rain
Who: The first Korean singer turned actor who gained popularity in other Asian countries and the U.S. Time named him as one of its 100 Most Influential People Who Shaped Our World in 2007.
When: Rain first caught the public's attention in 2005 with the airing of Full House on GMA 7.
Why: Though he doesn't have that much "face value," Rain makes up for it by having awesome dance moves and catchy, hip-hop and R&B melodies. He's got the body to boot. Just look at him from the neck down and you'll understand why women go gaga for him.
ADVERTISEMENT - CONTINUE READING BELOW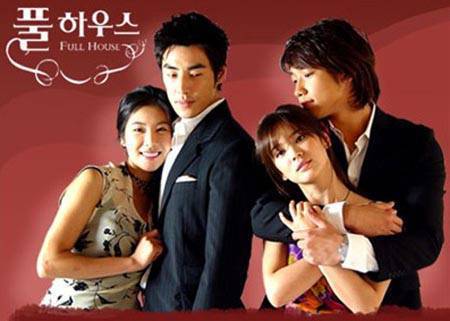 7. Full House
What: A rom-com drama starring Rain and Song He-kyo. The drama plays out the what-if cliché of a celebrity and a commoner falling for each other.  
When: GMA 7 aired the series in 2005.
Why: First off, Rain and Song He-kyo have amazing chemistry, so it's easy to overlook the never-ending push-and-pull catfights between them. Second, the plot is easy on the heart and tear ducts (read: no melodramatic tearjerkers here). Third, the two leads' love-hate relationship and constant cariño brutal are always a surefire winning formula (well, almost always). Do you need more reasons to convince you that this drama is worth checking out?
ADVERTISEMENT - CONTINUE READING BELOW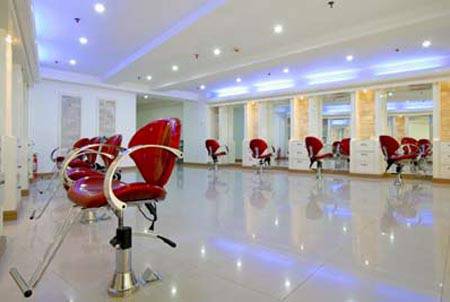 8. Tony & Jackey
What: One of the first "authentic" Korean salons in Metro Manila.
When: The first branch at Remedios Street, Manila was opened in 2001.
Why: Services are relatively cheap (P300 for a haircut). For Korea-crazy fans, this salon is a must-try if you want to get that "Koreanovela" look–minus the baduy wannabe element.
ADVERTISEMENT - CONTINUE READING BELOW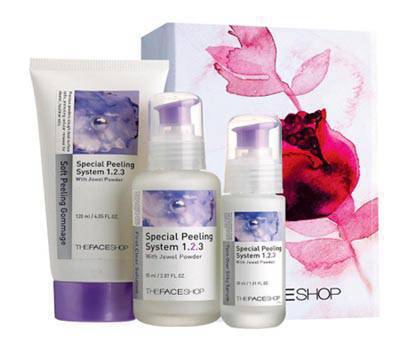 9. The Face Shop
What: The first Korean beauty brand to come to the Philippines.
When: Its first branch in Manila was launched in July 2006.
Why: With Korean dramas populating our TV screens these days, no wonder women (and men) are dying to emulate their fave stars' looks. The Face Shop boasts products made in Korea (the more authentic, the better!) and attractive displays. Endorsers are comprised of big-name stars such as Bae Young-joon (of Winter Sonata fame), Kwon Sang-woo (see #10) and most recently, Jeon Ji-hyun (who achieved crush ng bayan status with My Sassy Girl).
ADVERTISEMENT - CONTINUE READING BELOW
10. Stairway To Heaven
What: A melodrama starring Hallyu (Korean Wave) stars Kwon Sang-woo and Choi Ji-woo.
When: GMA 7 aired the first episode on February 5, 2004.
Why: Childhood sweethearts, love triangles, mistaken identities, evil stepmothers and sisters, amnesia, terminal illnesses…basically all the elements of a telenovela served on a Korean platter. Need we say more?
Photographs from photos.wondergirlsworld.com, YES! Magazine (2NE1), Noel Orsal of PEP.ph (Sandara Park), Patrick Martires (Tony and Jackey), The Face Shop's Multiply page.
CONTINUE READING BELOW
Recommended Videos
Share this story with your friends!
---
Help us make Spot.ph better!
Take the short survey
Load More Stories