Ria Limjap on "The Arrival": Leaps of Faith
Our SPOT.ph blogger on a film about a man who is stuck in a rut but dreams of love and a happier life.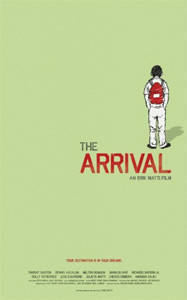 At the recently concluded Cinemarehiyon 2010 they screened Erik Matti's latest film The Arrival, which is possibly his best work to date. After doing a slew of mainstream movies and television commercials, the succesful Ilonggo director goes back to his roots by writing, directing, and producing a deeply personal and intimate film about a man who is stuck in a rut but dreams of love and a happier life. I guess it's what we all want: to escape our drab lives and to find the one place where all our dreams come true and meet the one person who will greet us at the door with a kiss. (I can't deny that I want it, too.)
Leo (played by the wonderful Dwight Gaston) is a bookkeeper in a small company. Everyone takes him for granted–from his mid-level management boss to the maintenance guy, his self-absorbed sister, even the drinking buddies who carelessly ignore his sisig and use his folding table for their nightly inuman session. At night, Leo dreams of a house with a beautiful woman who comes out of the door, walks up to him, and gives him a kiss. This recurring dream is the only bright spot in his lonely life. One day he decides to literally find the house and woman of his dreams. He ends up in a small town called Murcia, the one in Negros Occidental, not Spain.   The journey Leo takes is based on nothing but a dream, but since there's not much going on in his life what does he have to lose?
ADVERTISEMENT - CONTINUE READING BELOW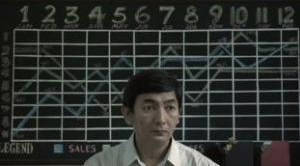 Dwight Gaston as Leo in Erik Matti's The Arrival.










While it would be easy to fall into a clichéd happy ending, Erik Matti's story is realistic: Leo, the loser-hero, the antithesis of a leading man, does not fall in love and live happily ever after. Instead, he makes a few friends, renovates an old bahay kubo, and lives the rest of his life as best as he can.







<>There's an admirable courage in the character's journey that mirrors the director's own. It takes a lot of faith for a man to leave the mundane comfort of the life he knows and leap into the great unknown. It seems Erik Matti knows, just as Leo does, that there can be no arrival without a departure from the usual. <>*** <>Three cheers for Cinemarehiyon 2010! The film festival, now on its second year, shows "films from the other Philippines". Shorts and feature length films from Bacolod, Cebu, Baguio, Davao, Bohol, Calabarzon, Iloilo, Naga, Cagayan de Oro, Iligan, and Samar were screened at the Tanghalang Manuel Conde of the CCP from February 17 to 20. Among them were Christopher Gozum's poetic Pangasinense art house film Anacbanua and Ray Defante Gibraltar's dark subversion of the aswang legend, Wanted:Border. Amazing stuff.     Cinemarehiyon 2011: I'm so there.

ADVERTISEMENT - CONTINUE READING BELOW

<>

Load More Stories