As most avid Oscar watchers will tell you, there's a trick to predicting the winners of the Academy Awards–and it has nothing to do with the talent of the nominees.
Oh sure, sometimes sheer artistry can win, but those are the upsets that prove the rule. More often than not, it's the things that surround the talent (good public relations and vociferous campaigning, who won what in the awards leading to the Oscars) or even the things that surround the awards themselves (who won what in Oscar's previous years, what the temperament and sentiment of the voters are), that determine who gets to go home with that golden little man.
In other words, predicting Oscar winners is one of the most cynical games going. And so below you will find my prognostications on who will win from the class of 2010. Oh sure, sometimes the people who deserve to win actually do win. But you don't think I'd be that naïve, do you?
BEST ACTOR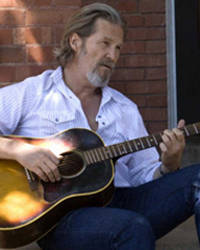 ADVERTISEMENT - CONTINUE READING BELOW
JEFF BRIDGES, Crazy Heart
For Him Bridges is a five-time nominee who's never won, and it's certainly feeling like it's his time. He's already won the biggest bellwether awards of the season: the Golden Globes, the Broadcast Critics, the Screen Actors Guild. But more than the fact that he's won every prize leading up to the big night, you should see the standing ovations he gets every time he walks up to the podium.
Against Him Um…his scraggly beard?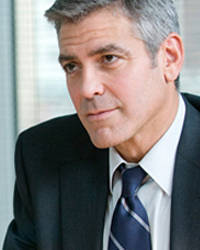 GEORGE CLOONEY, Up in the Air
For Him He's the postmodern Cary Grant who's got a lot of Academy love going for him. Up in the Air is one of the most beloved films of the awards season, so its momentum might sweep him along. Plus Oscar might like the refracted sheen that his humanitarian efforts give him.
Against Him He's already been awarded with two previous acting nominations (and a win for supporting actor in 2005's Syriana). Plus he has the gorgeous Elisabetta Canalis on his arm–must he have everything?
ADVERTISEMENT - CONTINUE READING BELOW
Recommended Videos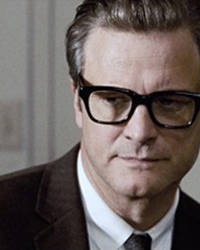 COLIN FIRTH, A Single Man
For Him Firth is one of those actors that you keep thinking has been nominated before, but this is actually his first invitation to Oscar's party. And let's not forget, this role is a doozy: He plays a homosexual professor mourning the death of his longtime companion. Playing a guy who likes other guys did wonders for Sean Penn last year.
Against Him Unfortunately, Oscar won't be bestowing love on the love that dares not speak its name two years in a row. This is a long shot if there ever was one.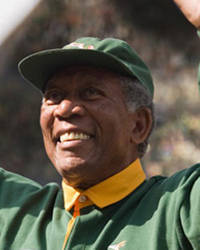 ADVERTISEMENT - CONTINUE READING BELOW
MORGAN FREEMAN, Invictus

For Him Freeman and Bridges are the two faces of Mount Rushmore in this year's nominees circle. Let's also not forget the prestige of playing a real-life character (Nelson Mandela) in a true story (Mandela's efforts to unite South Africa after the abolition of apartheid).

Against Him Invictus' momentum has sputtered. Its two acting nominations–when pundits were also expecting nominations for directing and picture–are, strangely enough, seen as proof of how this film has underperformed in the awards score card.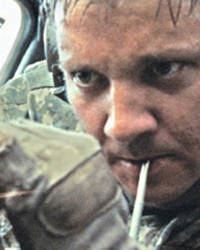 JEREMY RENNER, The Hurt Locker
For Him Have you seen The Hurt Locker? If you haven't, go and see it so you can see why this film has seared itself in voters' memories despite being released as early as June 2009. The film's many other nominations–it tied Avatar with nine–might sweep him along on its momentum.

Against Him Although his chances are better than Firth's, that's not saying much. The Academy will choose to express its admiration for The Hurt Locker via its other nominations.

Prediction: Bridges will not be singing the blues come Oscar night.
ADVERTISEMENT - CONTINUE READING BELOW
BEST ACTRESS
SANDRA BULLOCK, The Blind Side
For Her Like Bridges, she's won the bellwether awards of the season. Plus her movie is a populist hit…and Oscar needs those right now to keep eyeballs glued to the telecast.
Against Her Speaking of bellwether awards, there's the nagging matter of the Golden Globes, and the fact that the Hollywood Foreign Press Association chooses to reward two sets of actors for drama and comedy. The biggest thorn in SaBu's side might be the winner on the comedy side of things (see Streep, below).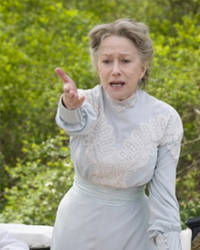 ADVERTISEMENT - CONTINUE READING BELOW
HELEN MIRREN, The Last Station
For Her Here's Dame Helen Mirren doing what she does best: playing real-life characters who are also larger-than-life (witness her Oscar-winning turn as Elizabeth II in 2006's The Queen). This time, she's playing the wife of famous Russian dissident Leon Trotsky.
Against Her Oscar has shown its love for her recently. It's time to let other players shine.
CAREY MULLIGAN, An Education
For Her Ingénues have won in this category before…and Mulligan is the quintessential ingénue. She's a 24-year-old actress playing a 16-year-old girl; it's safe to say that her wide-eyed, heartbreaking performance is the reason why her small film has not escaped Oscar's eye.
Against Her Then again, this is her first nomination–others are sure to follow.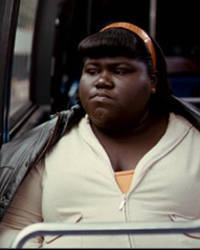 ADVERTISEMENT - CONTINUE READING BELOW
GABOUREY SIDIBE, Precious: Based on the Novel Push by Sapphire
For Her Read the last sentence of Mulligan's section again. Like I said, first-time nominees have walked away with this award before, and if you can't be the ingénue, you may as well go for the gut–specifically, the gut-wrenching. (Marion Cottilard in La Vie en Rose and Charlize Theron in Monster are recent examples.) And Sidibe's performance as an abused teen in Precious certainly qualifies as gut-wrenching.
Against Her Unfortunately, Precious will get recognized for its other acting nomination, not with Bullock and Streep duking it out this year.
MERYL STREEP, Julie and Julia
For Her Streep's 16th career nomination proves that she has droves of fans inside the Academy. And the old fogies and slack-jawed acolytes who are sick of watching Bullock beat their goddess might just give Streep the vote.
Against Her Still, Streep's nomination is the lone nod for this overlooked comedy. With no other validation for Julie & Julia, things are looking grim.
ADVERTISEMENT - CONTINUE READING BELOW
Prediction: The Bullock-Streep showdown is the closest thing to an actual race in this year's acting derbies. While I wouldn't count Streep out, it's Bullock's to lose.
BEST SUPPORTING ACTOR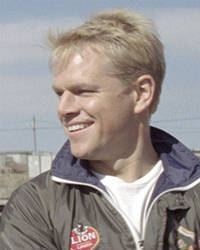 MATT DAMON, Invictus
For Him Damon has been steadily garnering respect inside the Academy for making wise career choices that allow him to work with A-list directors and showcase his thespic abilities instead of going for the easy buck. And now Oscar has seized the chance to hail him as a true blue talent after praising him as a golden boy in 1997's Good Will Hunting.
Against Him Unfortunately, that's all the reward he's going to get–Invictus has all but disappeared from the pundits' radar.
ADVERTISEMENT - CONTINUE READING BELOW
WOODY HARRELSON, The Messenger
For Him There's nothing more appealing to the American work ethic than a veteran who has toiled long and hard…and finally gets it. Harrelson's good ol' boy persona makes him the feel-good nominee of the night.
Against Him The Messenger is only competing in one other category (original screenplay). There's not enough love for this film to carry Woody up to the podium.
CHRISTOPHER PLUMMER, The Last Station
For Him A respected actor. A real-life character. And as opposed to the supporting actress category, oldies have been known to win in this category. (Think Michael Caine in The Cider House Rules and Hannah and Her Sisters, James Coburn in Affliction.)
Against Him That's not a sure thing, though. (Think Hal Holbrook in Into the Wild.)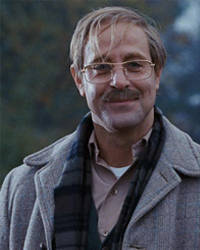 ADVERTISEMENT - CONTINUE READING BELOW
STANLEY TUCCI, The Lovely Bones
For Him Again, another respected actor–this time of the character-actor variety. What's more, the Academy may choose to reward him not just for a specific performance, but for a sterling body of work this year. (He was also superb in the delicious Julie & Julia.)
Against Him But then, the road to Oscar is littered with the dashed dreams of respected character actors. (Just ask David Paymer from Mr. Saturday Night or Michael Shannon from Revolutionary Road.)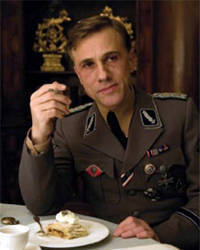 CHRISTOPH WALTZ, Inglourious Basterds
For Him As the suave yet terrifying "Jew Hunter" in Tarantino's revisionist World War II drama, Waltz has been winning awards left and right since Basterds' Cannes premiere in May 2009. Plus there's no real competition for him among this year's nominees.
Against Him Then again, you never know–Oscar may just decide to reward an American over a foreigner. (Does anyone remember Marisa Tomei beating Joan Plowright, Miranda Richardson, Vanessa Redgrave, and Judy Davis in 1992? Well, I do!) Plus he's been giving ponderous acceptance speeches all season long.
ADVERTISEMENT - CONTINUE READING BELOW
Prediction: There's no way Waltz isn't waltzing up that stage.
BEST SUPPORTING ACTRESS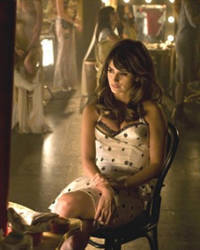 PENELOPE CRUZ, Nine
For Her After naysayers were wisecracking that she would never again get a nomination after 2006's Volver, Cruz proved them wrong by clinching a victory last year with Vicky Cristina Barcelona. Her second consecutive nomination in this category–outshining formidable co-actresses like Nicole Kidman, Marion Cotillard, and Judi Dench–is icing on the cake.
Against Her Sadly for this Spanish chili pepper, that's all it will be. Oddly enough, in a category that usually rewards first-time nominess, Cruz is the veteran here.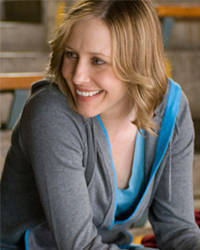 ADVERTISEMENT - CONTINUE READING BELOW
VERA FARMIGA, Up in the Air

For Her Farmiga's sexy turn as Clooney's co-traveler has been practically assured of a nomination for months. Plus it's one of those ever-rarer performances: a truly adult role in the best sense of the word.
Against Her Her co-star and co-nominee Anna Kendrick will split her vote.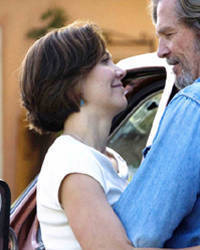 MAGGIE GYLLENHAAL, Crazy Heart

For Her Gyllenhaal's meaty role in Crazy Heart gives you the impression that, as much as Bridges is the undoubted marquee name, the film is a two-step instead of a one-man show.
Against Her It's her first nomination–there will be others.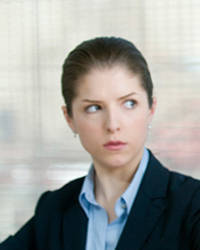 ADVERTISEMENT - CONTINUE READING BELOW
ANNA KENDRICK, Up in the Air

For Her Kendrick stole her scenes with Clooney as an overeager upstart whose disillusionment forces Clooney's numb corporate downsizer to re-examine his life. Who'd have thought that the background player in the Twilight series had this much complexity in her?
Against Her Her co-star and co-nominee Vera Farmiga will split her vote.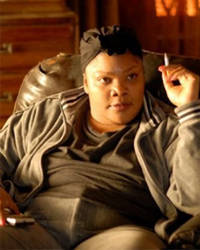 MO'NIQUE, Precious: Based on the Novel Push by Sapphire

For Her As an abusive mother with terrifying mood swings, Mo'Nique has been slaying those awards all season long. Never mind the unshaven legs at the Golden Globes.
Against Her Academy voters with pachydermatous memories might remember her smart-alecky (and ignorant) remarks about having to be paid to appear in awards ceremonies.
Prediction: Mo'nique is the mother of all sure bets this year. Precious' lackluster box-office performance may mean that it will lose five of the six categories it's up for, but baby, it's not going to lose this one.
ADVERTISEMENT - CONTINUE READING BELOW
BEST DIRECTOR
KATHRYN BIGELOW, The Hurt Locker
For Her Bigelow's film has nine nominations. And it's a war thriller. Take note: She's also won the Director's Guild Awards prize, and only twice in the past decade have the DGA's picks not corresponded to the Academy's (in 2000, when Ang Lee won at the DGA for Crouching Tiger, Hidden Dragon and Steven Soderbergh won the Oscar for Traffic; and again in 2002, when Rob Marshall won at the DGA for Chicago while Roman Polanski won at the Oscars for The Pianist). Oscar has loved breaking those glass ceilings as of late–why not take a hammer to the one that says a woman can't win as best director for helming an action movie?
Against Her Then again, the director's club is a notoriously old-boys fraternity.
JAMES CAMERON, Avatar
For Him He was King of the World back in 1997 for Titanic. Now he's King of His Own World for the only film to beat Titanic's record as the highest-grossing film of all time, the Best Picture nominee Avatar.
Against Him Despite tireless stumping and a humble tenor in his acceptance speeches, Cameron doesn't have many fans in the Academy. Gossip wags are still munching on the tidbit that Leonardo DiCaprio and Kate Winslet are still sore at him for not offering them a bigger slice of the Titanic pie.
LEE DANIELS, Precious: Based on the Novel Push by Sapphire
For Him Directors are either recognized for technical achievements or guiding their actors to indelible performances–Daniels certainly qualifies for the latter. And remember what I said about breaking the glass ceiling? Oscar may just decide to make Daniels its first winning African-American director.
ADVERTISEMENT - CONTINUE READING BELOW
Against Him Nah. Bigelow's achievement just has more of that "wow" factor to it.
JASON REITMAN, Up in the Air
For Him Only 32, Reitman has now scored four Oscar nominations (three of them for this film; his first nomination was for directing 2007's Juno) after directing just three films. Based on the law of averages, he'll probably win…
Against Him …but for screenplay adaptation with Sheldon Turner.
QUENTIN TARANTINO, Inglourious Basterds
For Him His unique vision of WWII has harvested eight nominations in this year's Oscar race, including his second directorial nod after 1994's Pulp Fiction. Tarantino may just win…
Against Him …but as screenwriter for his original script. (FYI, original screenplay is the other true horse race this year: It's between him and Mark Boal for writing The Hurt Locker–I'm calling it for Boal.)
Prediction: Even if Avatar were to pull off a Best Picture victory, Bigelow is still the odds-on favorite to win this category. And it's not unheard of: In 2000, the Academy rewarded a sleek blockbuster (Gladiator) as Best Picture while recognizing Soderbergh as director (Traffic) for a grittier entry.
BEST PICTURE
ADVERTISEMENT - CONTINUE READING BELOW
AVATAR
For It Like Titanic, it's a monster blockbuster. Recognizing it would be a tactical move for relevance on the Academy's part–since the moviegoing public is so invested in it, rewarding it would mean more goodwill for Oscar.
Against It After scoring at the Golden Globes, Avatar hasn't won any of the other notable awards: not the Producers Guild, not the Directors Guild, not the Screen Actors Guild. And no film in recent history has won Best Picture at the Oscars without winning big at those awards shows.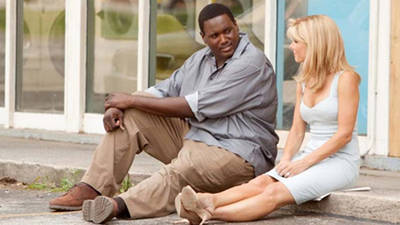 THE BLIND SIDE
For It Another blockbuster (see Avatar, above).
Against It Can anyone say pandering? Probably the most reviled of this year's nominees (did anyone else hear the gasps in the room when Anne Hathaway called out this movie at the announcement of nominees last month?), its nod exists only to pave the way for a Bullock victory.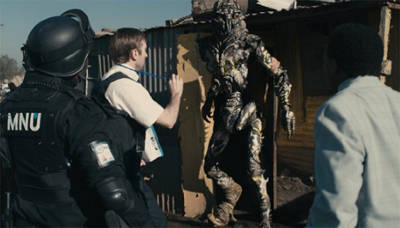 ADVERTISEMENT - CONTINUE READING BELOW
DISTRICT 9
For It The Academy's groundbreaking experiment of expanding the Best Picture contenders to ten from five directly benefited this groundbreaking science-fiction hybrid. Now, even sci-fi geeks get an invite to the party.
Against It Avatar has the sci-fi market cornered.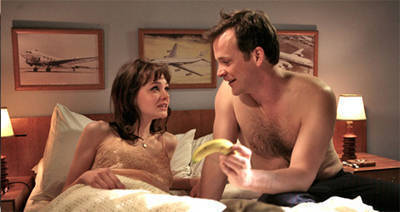 AN EDUCATION
For It Don't forget: Oscar also loves rewarding those hoity-toity imports. (That's probably the reason why fewer and fewer people have been watching the broadcast.)
Against It This year, it's just too small a picture to be recognized.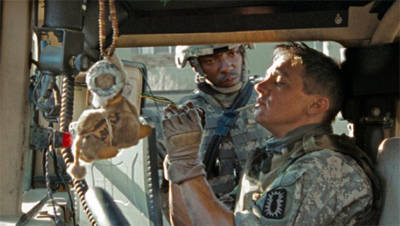 ADVERTISEMENT - CONTINUE READING BELOW
THE HURT LOCKER
For It Nine nominations. Nine. Plus it's won at the DGA and the Producers Guild awards. A movie that didn't make a dent at the box office and got released way back in June that still gets showered with praise at Oscar time has to be damn special.
Against It The Hurt Locker has been suffering from late-breaking backlash from war veterans, who score the film for its "lack of research [and] ultimately respect for the American military."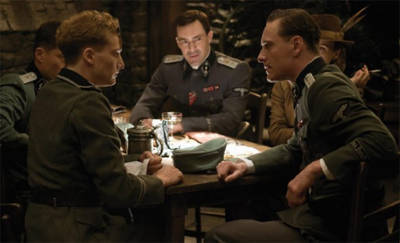 INGLOURIOUS BASTERDS
For It It has the second most number of nominations. Plus it won the best ensemble at the Screen Actors Guild awards.
Against It But since when has winning big at the SAGs ever been used as a bellwether for Best Picture?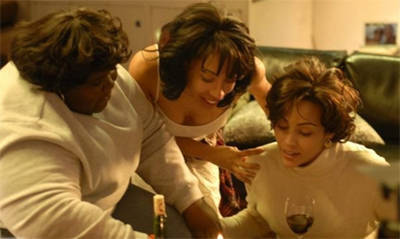 ADVERTISEMENT - CONTINUE READING BELOW
PRECIOUS: BASED ON THE NOVEL PUSH BY SAPPHIRE
For It Precious is one of those films that's been harvesting critical huzzahs early in the awards season…
Against It …but it seems to have lost momentum. The fact that it's also lost steam at the box office greatly hurts its chances.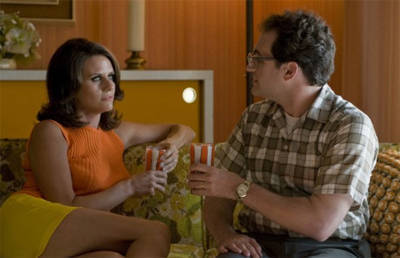 A SERIOUS MAN
For It Oscar sure loves the Coen brothers.
Against It But after winning big in 2007 for No Country for Old Men, Oscar may think it's too soon to reward them again.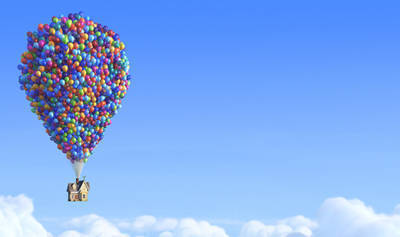 ADVERTISEMENT - CONTINUE READING BELOW
UP
For It Not since 1991 (Beauty and the Beast) has an animated feature been up–pardon the pun–for Best Picture. And it's the first computer animated film to be so honored. If you've seen the movie, you know it's a well-deserved nomination.
Against It But it will likely win in the Best Animated Feature category, where it's the big kid at the kiddie table.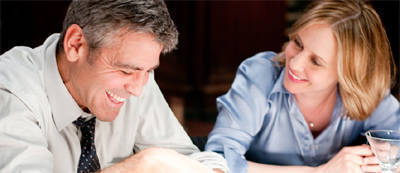 UP IN THE AIR
For It Oscar loves these adult dramedies. (Think 1934's It Happened One Night, 1960's The Apartment, 1977's Annie Hall or 1979's Kramer Vs. Kramer.) Up in the Air would join a very select club of winners.
Against It Then again, Oscar has a history of snubbing these adult dramedies. (Think 1983's The Big Chill, 1987's Broadcast News, 1996's Jerry Maguire or 2003's Lost in Translation.) Up in the Air would join a very select club of losers.
Prediction: No film has ever gone on to win Best Picture at the Oscars without winning at least one of the four major guild prizes: DGA, SAG, Producers Guild, and Writers Guild. The Hurt Locker has won all but the SAG, Avatar has won none. I'm erring on the side of history and calling it for Kathryn Bigelow's remarkable Iraq war thriller.
ADVERTISEMENT - CONTINUE READING BELOW
So, what do you think of my predictions? Post your thoughts (and/or your own prognostications) below.
Photographs from theupintheairmovie.com, invictusmovie.warnerbros.com, Columbia Pictures (Julie and Julia), lovelybones.com, avatarmovie.com, theblindsidemovie.com, Twentieth Century Fox (Crazy Heart), pixar.com (Up),imdb.com (A Single Man), imdb.com (Hurt Locker), imdb.com (Precious), imdb.com (Messenger), imdb.com (Last Station), imdb.com (Inglorious Basterds), imdb.com (Nine), imdb.com (District 9).

Share this story with your friends!
---
Help us make Spot.ph better!
Take the short survey
Load More Stories