10 Things to Do This Weekend + The Club & Bar Scene
Watch the 15th French Film Festival, dance at the Bellyfest 2010, prepare for the coming of Al Gore, and more.
What's happening in Manila this weekend? SPOT.ph zeroes in on the events and happenings you shouldn't miss.
1. GO TO FRANCE FOR 11 DAYS.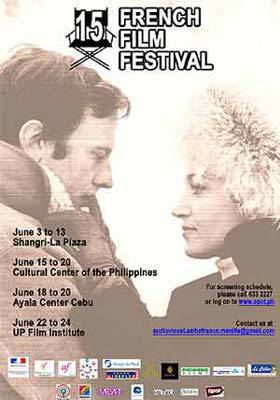 By way of the silver screen, that is. The 15th French Film Festival features 11 French films plus Brillante Mendoza's Lola, as a tribute to Philippine cinema on Independence Day, June 12. The festival runs from June 3 to 13 at the Shangri-la Cineplex 4. Admission is free on a first come, first served basis.
Trailer of Summer Hours
2.   PROVE THAT YOUR HIPS DON'T LIE.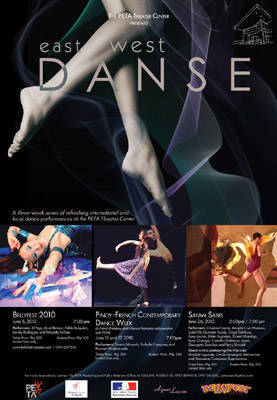 During the first week of the dance series "East West Danse," celebrate the body and womanhood at Bellyfest 2010. Participate in dance workshops, watch performances, and shop at the Arabian-themed market on June 5 starting at 1:00 p.m. at the PETA Theater Center. The grand evening show features belly dancers Jill Ngo, Arcel Bengson, Nilda Boquiren and Lovely Rodriguez with the special participation of international bellydancer, Belynda Azhaar. For tickets, call 725-6244 or 410-0821.
3. GET READY FOR AL GORE IN MANILA.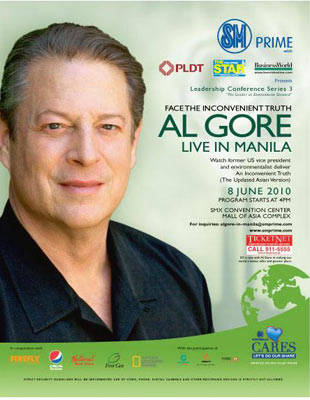 Al Gore's talk isn't exactly this weekend but you might want to use the time to prepare for the Nobel Peace Prize laureate's presentation of the Asian version of An Inconvenient Truth at the SMX Convention Center on June 8, 4:00 p.m. Check out the ticket prices.
Trailer of An Inconvenient Truth
4. KICK OFF THE FOOTBALL FEVER.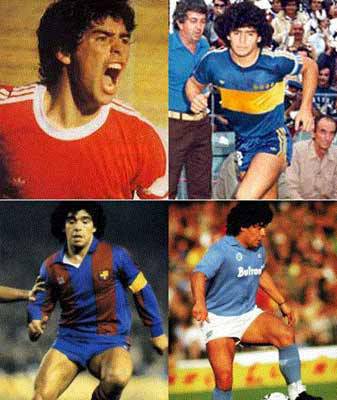 Enhance the experience of watching the much-anticipated FIFA World Cup from June 11 to July 11 with Instituto Cervantes' film cycle, "Futbol," right here in Manila. Every Saturday at 6:00 p.m. this month, catch Spanish and Latin-American films about the worldwide famous sport. Admission is free on a first come, first served basis.
ADVERTISEMENT - CONTINUE READING BELOW
A Youtube video entitled "FIFA World Cup 2010 Fever"
5. WHIP UP A STORM.

The Maya Kitchen conducts a workshop on Egg and Pasta Cookery on June 5, 9:00 a.m. to 1:00 p.m. Learn how to make delectable eggs benedict, Spanish omelet, lasagna, and more. Workshop fee is P1,500. To reserve a slot, call 892-5011 loc. 108.
6. FIND OUT WHY PEOPLE DIE LAUGHING AT JON SANTOS.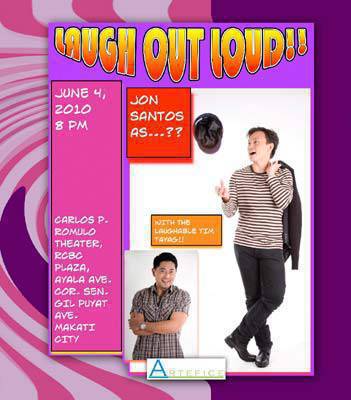 Veteran impersonator Jon Santos, with comedian Tim Tayag, brings on the laughs with "Laugh Out Loud" at the Carlos P. Romulo Auditorium on June 4, 8:00 p.m. Check out the ticket prices.
Jon Santos as "Kuring" on ANC's Shop Talk
7. MAKE ART OUT OF TRASH.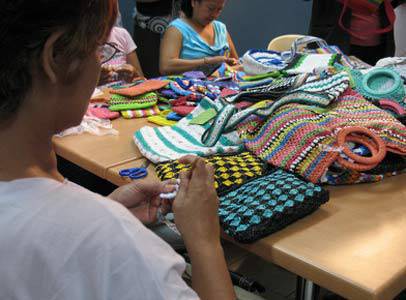 On June 4 at the Lopez Memorial Museum and Library, Ann Wizer of Invisible conducts a workshop on how to transform trash into bags and other useful creations. To register for the workshop, call 631-2417.
8. FIND LOVE IN THE DETAILS

Artist Christina Dy reveals three short stories "written in charcoal and in love" in Lover Lay Down. With words from Dy's favorite writers (Ramon de Veyra, King Palisoc, and Zig Marasigan), she shows the story in details ranging from clothing creases to hair strands. Lover Lay Down runs until June 23 at Blanc Gallery Makati. It opens at Blanc Gallery Mandaluyong on June 12, 6 p.m. and runs until July 3.

9. SEE MUSIC AND ART COME TOGETHER.
An art-music mix can be so much more than a cover-art-album combo. Siren's Hall promises to deliver a variety of collaborations: musicians using visual art to convey music, visual artists using sound and music to create their projects, and more. Participating artists include Lyle Buencamino, Mariano Ching, Lena Cobangbang, Louie Cordero, Lourd De Veyra, Dina Gadia, Romeo Lee, Pow Martinez, Kat Medina, Marcus Nada, Gary-Ross Pastrana, Mark Ramsel Salvatus III, Bru Enteng Viray, MM Yu, Manuel Alvero, Videoke Partylist Collective, and Radioactive Sago Project.
ADVERTISEMENT - CONTINUE READING BELOW
The exhibit runs from June 5 to July 11 at mo_space.
10. SQUEEZE IN SOME SHOPPING BEFORE SUMMER ENDS.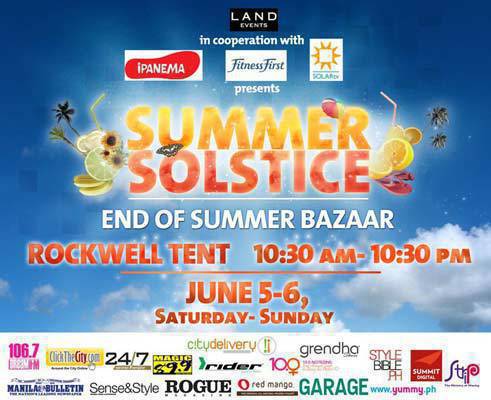 Get your fill of shoes, clothes, lingerie, food and more at the Summer Solstice Bazaar from June 5 to 6, 10:30 a.m. to 10:30 pm. at the Rockwell Tent.
THE BAR SCENE THIS WEEK
Thursday, June 3

19 East - MYMP, 9 p.m.
M Cafe - So What featuring DJs Champagne Bucket and Mark Zero, 10 p.m.
Route 196 - Live at Route 196: Hapi Haus, 10 p.m.
Saguijo - Soniclogo.Tv featuring Turbo Goth, Caminos, Paranoid City, Valet Parking, Doki, Flood, Maya's Anklet and Layag, 10 p.m.
Tabu - Brazilian Nights, 10 p.m.
Friday, June 4

19 East - Monique Rae, 10 p.m.
Izakaya - Kamikaze Fridays, 9 p.m. Only P250 per bucket of beer and 30 percent off selected bottles from 6 p.m. to 10 p.m.
M Cafe - Got Soul featuring DJs Kristian Hernandez and Badkiss, 10 p.m.
Route 196 - Blaster Studios, 10 p.m.
Saguijo - Folk You Very Much featuring Fando and Lis, Kate Torralba, Enrique De Dios, Roberto Nicolas, John Torres, Hannah and Gabi and Outerhope, 10 p.m.
Saturday, June 5

19 East - Drizzle with D. N. A., 9 p.m.
B-Side - DJ Alex Einz, 10 p.m.
Izakaya - Sake To Me Baby featuring DJs Badboy Jeff and D'Tech, 10 p.m.
Martinis - Music & Wine featuring Wave 89.1 FM The Blue Room's Wendell Garcia, 9 p.m.
Route 196 - Attraction Reaction, 10 p.m.
Saguijo - Spy, Stonefree, Malay and 5inco, 10 p.m.
Tabu Lounge - SpeakerPIMPS featuring DJ Yoshiznit and DJ JP Sacaben, 10 p.m.
ADVERTISEMENT - CONTINUE READING BELOW
Sunday, June 6
M Cafe - Sunday Jazz Brunch, 10 a.m.
19 East - Jazz Volunteers featuring Jinky Vidal, 9 p.m.
Monday, June 7

19 East - Ecoustic Soul, 9 p.m.
Tuesday, June 8

19 East - Freestyle, 9 p.m.
Cafe Mondial - Common Future featuring DJ Mr. Nugget and Pasta Groove, 9 p.m.
Route 196 - Live at Route 196: Rocket Mama, 10 p.m.
Saguijo - HelterShelter Anniversary Gig featuring Narda, Imago, Gaijin, Shuriken, Identikit, Doki and Stelamariz, 10 p.m.
Wednesday, June 9

19 East - Side A, 9 p.m.
Route 196 - Acoustic Night with Swissy and Shift, 10 p.m.
Saguijo - Halik Ni Gringo, Helen, Sans Saboteur, Stormmachine and Arigato Hato, 10 p.m.
THE CLUB SCENE THIS WEEK
Thursday, June 3

Amber - Dynamic Thursdays featuring Techy Romantics, 9 p.m.
Friday, June 4

Amber - Finally It's Friday featuring DJ Rico Arce, 3Mil Angeles and guest DJs , 10 p.m. A grand a bottle from 6:00 p.m. to 9:00 p.m.
LAX - Blackout Fridays featuring DJ Pitbull, DJ Buzz and MC Jaygo, 10 p.m.
Manor - Jive Fridays, 10 p.m.
Members Only - Tryst featuring DJ Alex Pain, 10 p.m. Free selected drinks from 9 p.m. to 11 p.m.
Saturday, June 5

Encore - Sleepless Saturdays featuring Santi and JT Rius with MC Pao, 9 p.m.
For more events, check out SPOT.ph's calendar.
Load More Stories