SPOT.ph's Ultimate Guide to Meeting The Parents: Where to do it in Manila
Remember: first impressions last.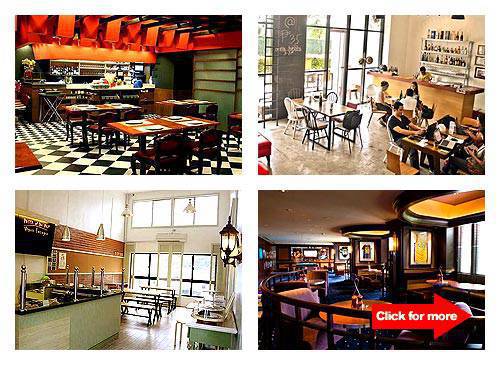 From sporty parents to former leftists. Click for more.
(SPOT.ph) Two things we learned from Ben Stiller: How to pose in front of a camera and how meeting the parents is one nerve-wracking experience.

Since we pretty much have Blue Steel down pat, we'd rather focus on the more arduous task: Meeting your girlfriend's folks signals the shift in your relationship from happy-go-lucky to oh-this-is-serious. Not all potential in-laws are, fortunately and unfortunately, Robert de Niro types, but making a lasting first impression shouldn't be taken lightly.
ADVERTISEMENT - CONTINUE READING BELOW
While the big introduction is best done at the girl's home, there's usually too much territorial testosterone in the air for you to ever be truly comfortable-plus they might sic the family Doberman on you. Suggest a restaurant setup; nothing inspires conversation more than a good meal, after all. Choose a venue that sets a mood conducive for dialogue and getting to know. Learn more about the parental units-what they do, what they're into, are they former leftists?-and work your way from there. If you do it right, you just might get an invite for dinner again, and this time at their house with the dog firmly leashed and out of the way.

To help you get the ball rolling, we've come up with a list of parent-friendly places that will surely ease the painful process. All you have to do is to dress decently, remember your po's and opo's, be yourself, and trust us, it'll be cake. As to who pays for the meal, however, is a different discussion all together. Just make sure your wallet's ready.
ADVERTISEMENT - CONTINUE READING BELOW
You might also want to read: Spot.ph's Ultimate Guide to Break-Up Spots: Where to do it in Manila
Load More Stories