Best in Show: Smashing Pumpkins
At about quarter to midnight, Smashing Pumpkins broke into "1979" sending the fans wild!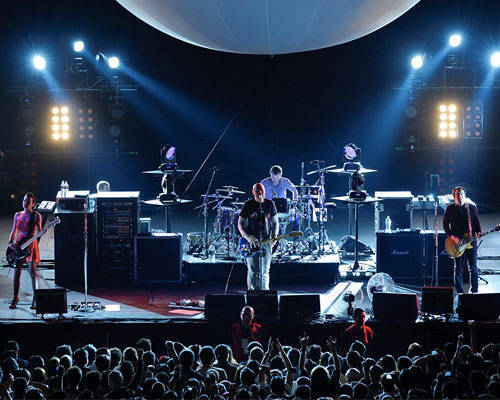 photo by Magic Liwanag
Smashing Pumpkins was scheduled to perform at the Araneta Coliseum on August 7 for the Manila leg of their Oceania tour. But it was another oceania that Manila experienced that day. Things looked doomed for Smashing Pumpkins fans, who waited what seemed like forever for this show to happen. Until at about 3pm on August 7, when Billy Corgan, Smashing Pumpkins vocalist and the only original Pumpkin, tweeted:



forgive the time stamp; this was August 7 Manila time. Promise.
Manila was barely dry on the morning of Augusts 8, but with the sun coyly shining, the city was hopeful; even Billy Corgan was, too:

And then afternoon came, along with the downpour. It was flooded everywhere and a lot of kids felt defeated. But with the consideration and sensitivity that the band (and the promoter) showed by postponing the show a day later, a few spirits, like Cosmopolitan's Regina Belmonte, were left unbroken. She expressed her support on twitter and guess what? Billy Corgan retweeted her!

The gates opened at 7pm but people came trickling in at around 8pm. Unfortunately, the trickle remained a trickle. By 8:30pm, a lot of people from upper boxes were given access to the pit. Swerte! Check out the photo by Spotter Patricia Pineda: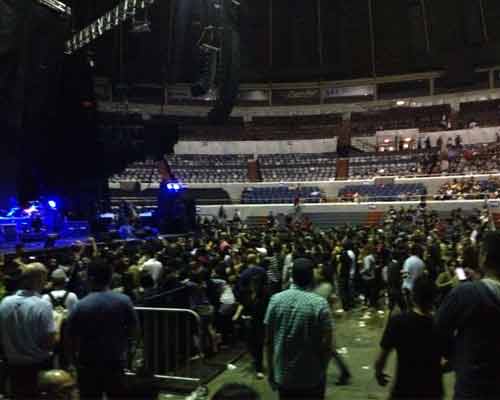 The show started at about 9pm with Smashing Pumpkins playing a lot of songs from their current record Oceania. Granted the new record isn't exactly as popular as their records from the 90s, it was a slow start. Check out this photo from Spotter Candice Venturanza.

ADVERTISEMENT - CONTINUE READING BELOW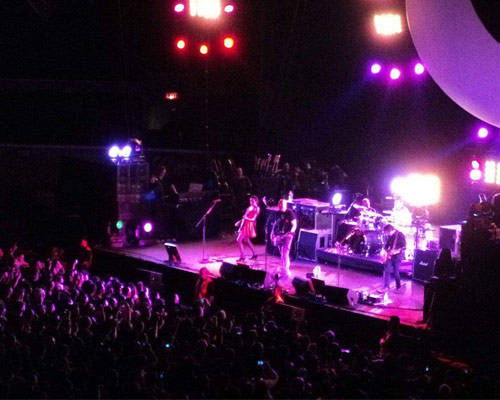 The concert started to pick up on the second set, when the band played most of their hits like "Tonight, Tonight" and "Bullet with Butterfly Wings" from the double album The Melon Collie and the Infinite Sadness, "Today" from The Siamese Dreams, and "Stand Inside Your Love" from Machina/The Machines of God album.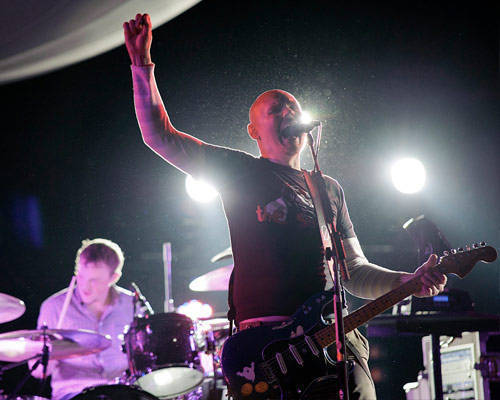 photo by Magic Liwanag
A bonus: Smashing Pumpkins even covered songs from rock royalties David Bowie and Kiss! Below is a photo f rom Spotter Pia de Leon.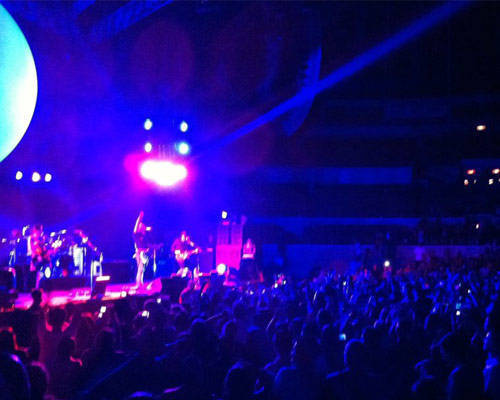 At about quarter to midnight, Smashing Pumpkins broke into "1979" sending the fans wild! The band played about 30 songs in the show that was close to three hours long.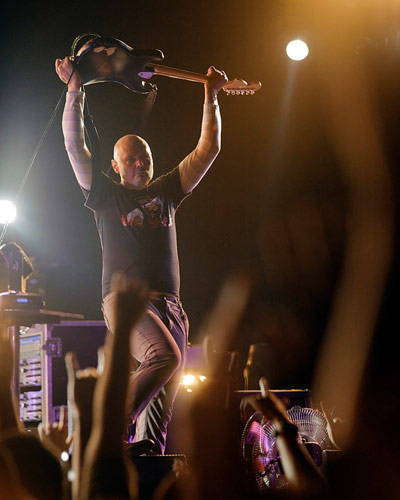 photo by Magic Liwanag

It ended past midnight, at about 12:30am with Billy tweeting his contentment soon after.

Well, Manila hopes to see you again Billy, under better circumstances! We hope you come back soon!
Load More Stories