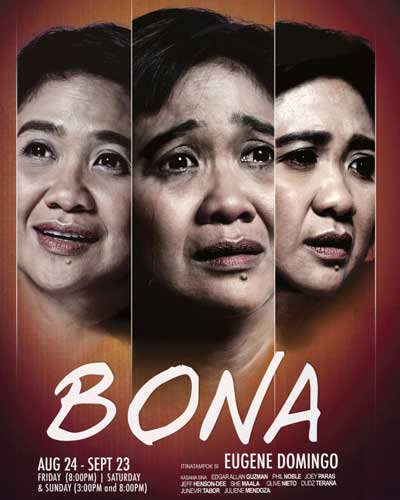 (SPOT.ph) Here's the gist: Bona loves an actor trying to make it big in the industry. She devotes her entire self to him, leaving her life and family behind to be this actor's unpaid alalay. In the end, he discards her. She snaps. The bath water boils. She scalds him. End of story.
The much-reviewed and talked-about theatre adaptation of Lino Brocka's Bona starring Eugene Domingo delivers. Granted, the characters and characterization has been tweaked to be set in the modern times but the core of the story remains - a woman obsessed and blinded by a love for a boy who loves only himself.
The choices made by the playwright on what needs to be changed and what needs to remain from the original story also provides an insight into how Philippine culture, especially gender roles, has metamorphosed over three decades.
The woman: Brocka's Bona played by Nora Aunor is college student who depends on her parents. Your typical adolescent, Bona is rebellious and confused about her identity. Her love for actor Gardo seems to be rooted on the natural adolescent surge in hormones. Meanwhile, playwright Layeta Bucoy and director Soxie Topacio's Bona is a middle-aged call center agent, and sole breadwinner of her family. She is single, kind-hearted, religious, and very much hungry for love. Her obsession for "starlet" Gino seems to be her attempt to take back all those years and bring back her youth which had been spent slaving away to make ends meet for her sister and her sister's children.
ADVERTISEMENT - CONTINUE READING BELOW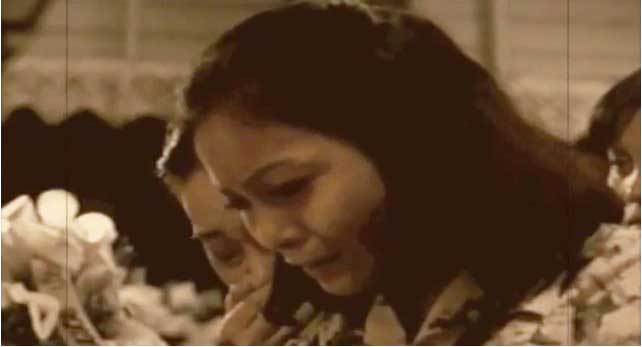 The boy: Gardo is 1980s Bona's obsession. He is a "B actor" or an extra in films and has been trying to get his big break (for almost a decade!) but fails to do so. He is presented as a slob who always wakes up at noon and does not even help Bona with the household chores. He is older than Bona and lives in what seems to be a "squatter's area." Gino is 2012 Bona's obsession. He has been voted off in a televised artista search and has been trying his luck in indie films. He always forgets his lines and often gets into trouble with the ladies, and his manager.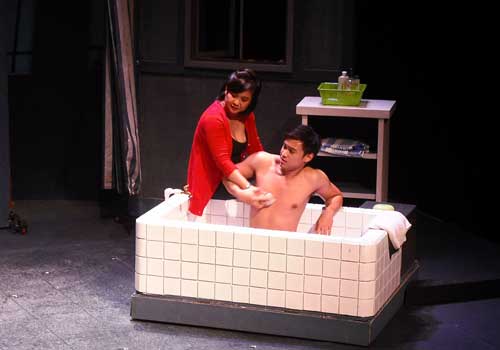 The main difference between Gardo and Gino is how they managed to keep Bona tightly wrapped around their little fingers. Gardo is very much aware that Bona had been driven out of their house. He always reminds Bona that she is the one who insisted on living with him and that he should not be held accountable for anything. Gino, on the other hand, strings Bona along, even giving her a prized ring. He knows how to play her emotions so she can continue offering her services for free.
ADVERTISEMENT - CONTINUE READING BELOW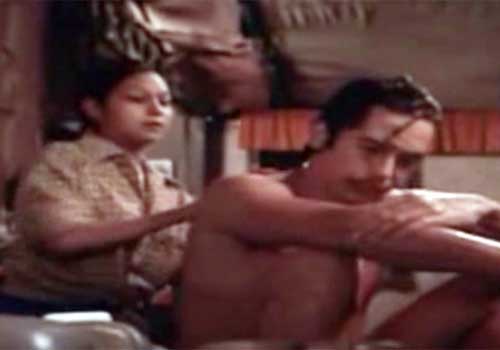 The friends and families: In the 2012 play adaptation, the inclusion of gay characters such as Bona's friends in the call center and the showbiz managers is notable. As the breadwinner of the family, her unemployed sister relies on her, and so do her children. She is the authority figure in the house and handles this position with care but with the same blind love for her friends and relatives. When they ask to loan money she's sure they will never give back, she gives in anyway. Bona's father is authority, as is Gardo. The men hold their place in authority and at times, they get a little violent and territorial. "Bahay ko 'to," is their catchphrase.
ADVERTISEMENT - CONTINUE READING BELOW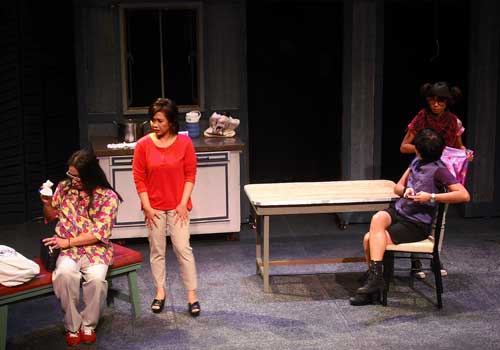 The environment: Brocka thrived on showing the external facets of Bona's role as a doormat. There are many establishing shots of the squatter's area to show poverty consistent with a lot of Brocka's films - drunks disturbing the peace, cramped streets, the entire barangay invited to a wedding reception. The characters are part of the environment. The theater adaptation is more minimalistic, focusing on the internal relations of the characters. Their environment is one another, and their moments of contemplation.
ADVERTISEMENT - CONTINUE READING BELOW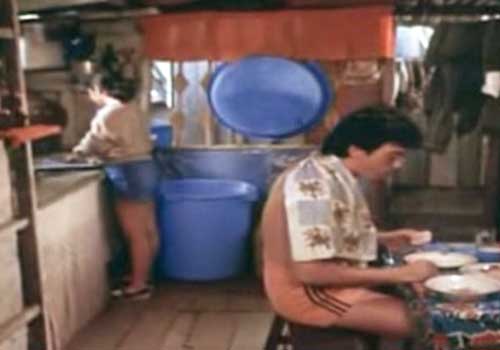 The industry: Oh, how the industry has changed. In 1980 Bona, the directors decide who gets in which films, while in 2012 Bona, the openly gay managers now manipulate mass media. From the fans being barricaded during shoots in 1980, they are now being serenaded in mall tours in 2012. From looking up a shooting schedule in a film company's bulletin board in 1980, fans like Bona can now be updated on Gino's shooting schedule via Facebook. It is indeed fan service to the extreme. When Gardo fails to notice the value of fans like Bona, Gino exploits this. He often refers to Bona as his "guardian angel" and he even manages to borrow money from her so she could produce a film starring him.
ADVERTISEMENT - CONTINUE READING BELOW
The religion: As a Nazarene devotee, 2012 Bona relies on nothing but prayers for her problems to be solved, and Gino thinks that there is no other way to escape his poverty except joining the entertainment industry. In a way this can be interpreted as the entertainment industry being another religion, added to the fact that until now, fans idol-worship their stars.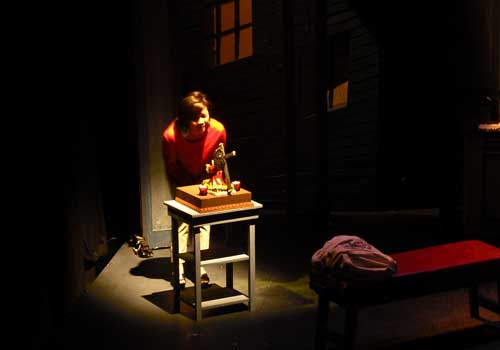 ADVERTISEMENT - CONTINUE READING BELOW
The difference: Both onscreen and on stage, Bona remains a masterpiece. Brocka's dark and intimate take on human obsession has been well-translated by Topacio and Bucoy. To compare the portrayals of Aunor and Domingo would be highly unfair since the character of Bona herself, and the worlds their characters live in, are entirely different. In fact, in their characterization of Bona lies the premise of both stories. 1980 Bona is just a child, dependent on her parents' finances, and subjected to the rules and upbringing of her father who reigns over the household. 2012 Bona is fiercely independent. Their age difference and maturity may be a big factor for this difference but one cannot help comparing how they handled and viewed their problems. Both are strong-willed and stubborn, but Domingo's Bona doesn't forget to poke fun or laugh at her problems. Maybe it is because the characterization of 2012 Bona is tailored-fit for Domingo, but it can also be because, like the other changes made in the adaptation, modern day Filipinas also carry this characteristic.
ADVERTISEMENT - CONTINUE READING BELOW
If the differences seen in 2012 Bona are any indication of how Philippine culture and the entertainment industry have changed, then things are looking up for women: imagine the inevitability of women in power positions, facing consequential responsibilities with smiles on their faces. Every now and then, they might need a wake-up call to learn how to exercise this new-found power and finances...so it might be handy to have a pot of boiling water ready.


Share this story with your friends!
---
Help us make Spot.ph better!
Take the short survey
More Videos You Can Watch
Load More Stories