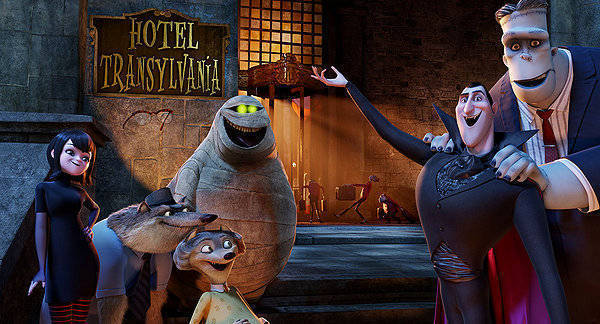 (SPOT.ph) Tucked away on top of a mountain past a forbidden forest somewhere in Europe is Hotel Transylvania, a luxurious, "five-stake" resort built by Dracula (voiced by Adam Sandler) for fellow ghouls who need some R&R away from murderous humans. The computer-animated comedy begins with dozens of the count's closest friends arriving at the hotel to celebrate the 118th birthday of Dracula's daughter, Mavis (Selena Gomez). Among those invited are the Wolf Man (Steve Buscemi), Quasimodo (Jon Lovitz), the Invisible Man (David Spade), Frankenstein (Kevin James), and many others. Everyone has a ghoulishly fun time hanging out until a young human backpacker named Jonathan (Andy Samberg) discovers the hotel, causing the guests to panic. Even worse, Dracula realizes that Mavis- whom he's been trying to shield and protect from humans all her life- is falling in love with Jonathan. Will Dracula allow his only child to have a relationship with a rather ordinary dude?
ADVERTISEMENT - CONTINUE READING BELOW
Pluses:

The stylized animation. If you grew up enjoying such eccentrically visualized CartoonNetwork series as Dexter's Laboratory, Samurai Jack, and Star Wars: Clone Wars, you'll probably feel right at home eyeballing the similarly surreal creatures which populate Hotel Transylvania. Why? Because the creative genius behind those beloved animated series- the talented Genndy Tartakovsky-is making his feature film directorial debut via Hotel Transylvania. Among the more spirited setpieces you can gawk at in Hotel are the frenzied snippets that introduce the resort's guests, and a marvelous sequence involving a room full of flying dining tables.

The novel concept. Though Pixar's already applied the monsters-are-more-afraid-of- us-than-we-are-of-them conceit in the brilliant Monsters Inc., Hotel Transylvania is the first CG feature to put all these horror movie creatures together in a luxurious hotel resort setting, where their powers/talents determine what their duties are. Thus, witches who are very comfortable with brooms are assigned to housekeeping, and The Fly is in charge of the aerobics class for clients who have six or more limbs.

The inspired gags. Not all the jokes work (see Minuses), but the few that are good are rib-ticklers. Among the charming gags that are sure to make you chuckle are those that show Dracula's split-second bursts of anger, the dialogue that makes fun of his tendency to babble (blah-blah-blah), the Wolf Man's pitiful predicament as the father of a dozen pups, and the Invisible Man's ineptness at a popular party game.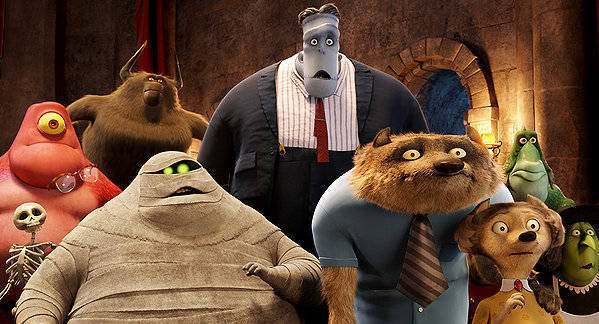 The sweet and touching surprises. After Jack and Jill, I didn't think I'd feel anything other than hatred for another movie topbilled by Adam Sandler. Who would have guessed that his cinematic redemption would be a computer-animated film in which he voices an undead creature of the night? But that may actually be Hotel Transylvania's greatest achievement...it's good enough to erase Jack and Jill from the memories of those who wasted two hours of their lives watching it. As the vampire who built a hotel to hide and protect his only child from humans, Sandler is both funny and moving. You may even shed a tear when a flashback reveals why Dracula despises humans so much or when he takes to the skies to make things right with Mavis during the climax.

Minuses

The unfunny gags and rehashed daddy-daughter conflict. With its toilet humor and familiar theme (the half-human father trying to protect his lovestruck daughter from dangerous humans is straight out of Disney's The Little Mermaid), you won't hear anyone proclaim that Hotel Transylvania is a threat to Pixar or Dreamworks Animation. What I am curious about is what Pixar's famously meticulous storytellers could have done with the concept of creepy ghouls manning a hotel. I'm guessing they would have taken out the fart and poop jokes that are musts in any Adam Sandler movie, and replaced these with wittier dialogue and more character-driven plot points. The Bride of Frankenstein, for instance, seems to exist solely to complain about humans being "very loud" using Fran Drescher's loud and annoying nasal tones. What a waste of the iconic character! Maybe Pixar would also explain better why Quasimodo (a.k.a. the Hunchback of Notre Dame) is the hotel chef and why his pet rat is named after the love of his life, Esmeralda.
ADVERTISEMENT - CONTINUE READING BELOW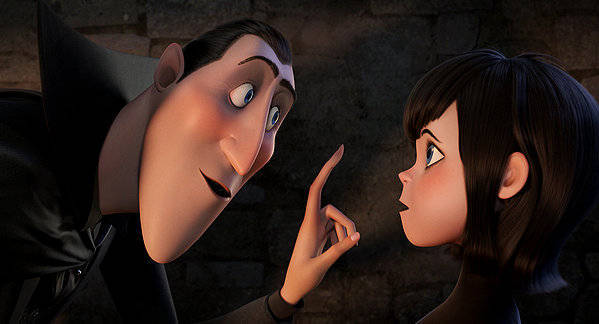 IN BRIEF: An inventive concept and a cast of endearing monsters make Hotel worth checking into, doing for the creatures of 1930s horror flicks what Shrek did for fairy tale characters. Just don't expect a towering achievement a la Shrek or Monsters Inc, because Hotel Transylvania is compromised in that regard by juvenile humor, some thinly-drawn characters, and spotty scripting.

Rating: 3½ out of 5 •••
ADVERTISEMENT - CONTINUE READING BELOW
Share this story with your friends!
---
Help us make Spot.ph better!
Take the short survey
More Videos You Can Watch
Load More Stories