5 "Sweet" Ways To Die
Drop dead in style with pointers from John Lapus, the queen of Pinoy movie death scenes.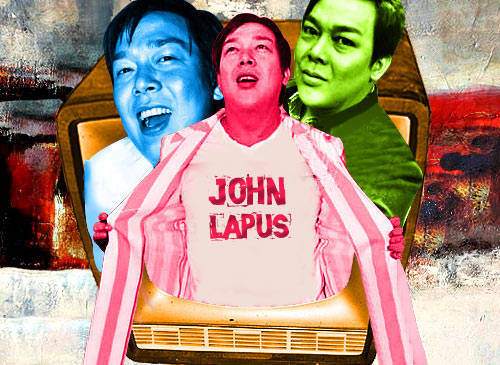 Do you know more John Lapus death scenes?
(SPOT.ph) When it comes to dying in Philippine movies, no one does it with quite as much flair as John "Sweet" Lapus. In his extensive filmography, the seasoned comedian has died at least five times-all via causes that are none-too-ordinary (we're talking bizarre here), we might add. A throwback to Sean Bean's infamous Death Reel video, which features an astonishing 21 onscreen deaths for the English actor, we've come up with our own list of most dramatic deaths courtesy of our very own John Lapus. He may be known for comedic relief, but truly only John Lapus can make dying on screen seem so entertaining.
ADVERTISEMENT - CONTINUE READING BELOW
CONTINUE READING BELOW
Recommended Videos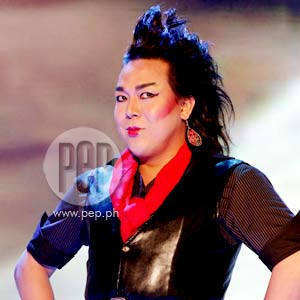 Photo by Noel Orsal for PEP.ph

5. My Valentine Girls (2011)
Cause of death: Zombified by an apocalyptic attack

As a Korean soldier fooling around with his lover, Lapus accidentally launches a series of missiles targeting different countries, thus starting a Nuclear War, which consequently leads to an apocalypse, which consequently turns almost everyone into a zombie. Still with us? He may not be the headliner, but without his indiscretion, there wouldn't be a story in the first place. We're cheating a bit here because technically being a zombie makes him un-dead.
ADVERTISEMENT - CONTINUE READING BELOW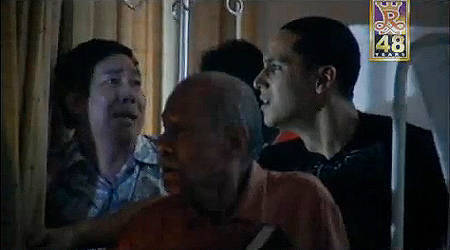 4. Shake, Rattle, and Roll X (2008)
Cause of death: Slain by an aswang

See when you have a fever, you might want to try downing a few tablets of Tylenol first before doing anything drastic such as going to the hospital. Take it from Julius (Lapus). One night, in a land that's recognizably not Manila, he visits the emergency room complaining of a fever when suddenly a horde of aswangs invades the hospital, killing every living creature in sight. It wasn't long before Julius himself was ravaged by King and Queen Aswang (Wendell Ramos and Mylene Dizon) in a gory, blood-curdling death.
ADVERTISEMENT - CONTINUE READING BELOW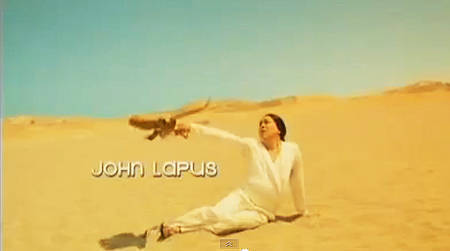 3. Temptation Island (2011)
Cause of death: Dehydration then cannibalism

Humiliated, heartbroken, hungry, and trapped on a barren dessert, Joshua Gosiengfiao (Lapus) storms off from his company (a pack of beauty queens) after his boytoy chooses the sultry Pura K (Solenn Heussaff) over him. But where can he go on an island na "walang tubig, walang pagkain"? His dehydrated body is discovered the next day buried under a bed of sand.

Wanting to make his death more "meaningful," the four beauty queens and their newfound lovers decide to barbecue his remains and eat him-all while belting out Wency Cornejo's "Habang May Buhay." How appropriate.
ADVERTISEMENT - CONTINUE READING BELOW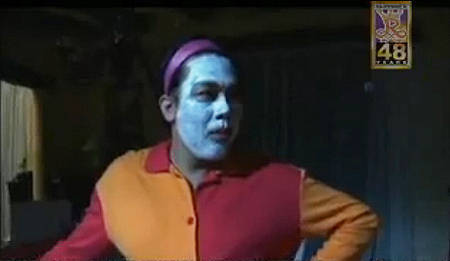 2. Shake, Rattle, and Roll 9 (2007)
Cause of death: Consumed by a Christmas tree

He only wanted to make the Christmas tree prettier. Unaware that their giant Christmas tree morphs into man-eating flora during the full moon, late into the night, Yaya Sonny (Lapus) decides to adorn it with more ornaments to add grandiosity (it is, after all, a rare eight-foot pine found deep in the, er, Amazon). As he decorates, however, it turns into a savage were-tree and goes on an eating rampage. Yaya Sonny has no chance and is gobbled up faster than you can say "Merry Christmas."

Someone did say simplicity is beauty, Yaya Sonny. When it comes to selecting our Christmas tree, we prefer the bangketa variety.
ADVERTISEMENT - CONTINUE READING BELOW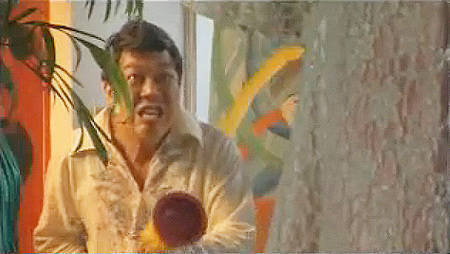 1. Shake, Rattle, and Roll 11 (2009)
Cause of death: Maimed by a wedding gown

We're all for economizing, but you might want to invest a little bit when it comes to your wedding. Kayla (Ruffa Gutierrez) finds a second-hand "vintage" wedding dress and asks her designer best friend, Basti (Lapus) to alter it for her. The fully laced gown, however, comes to life and kills one of Basti's assistants. The next day, Basti himself, armed with a toilet plunger, has a fashion showdown with the possessed piece of apparel. He is eventually strangled, but not before he could utter the now-immortal lines, "Gown ka lang, designer ako!"

Talk about being a fashion victim of the worst kind.
ADVERTISEMENT - CONTINUE READING BELOW
Are you sure you want to delete this list?

Load More Stories