Scary Morals: 10 Life Lessons From Pinoy Horror Films
Universal scream flick rule: Curiosity kills.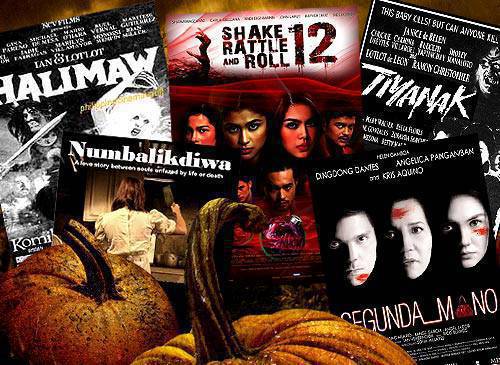 It's the time of year when we seek out ghost stories and settle in for scary movie marathons. That said, we've listed some of the most valuable lessons we learned from Pinoy scream flicks.
1. Don't trust kids. They may be cute and they may say the darndest things, but they could be the evil spawn that will finish off an entire family or, heck, the whole barrio. If you're lucky, the kid will just serve as the magnet for bad luck or evil spirits. Examples: Tiyanak (1988), Patayin sa Sindak si Barbara, and the Shake, Rattle & Roll 12 (2010) "Punerarya" episode.
ADVERTISEMENT - CONTINUE READING BELOW
CONTINUE READING BELOW
Recommended Videos
2. Never go on a road trip/mission without weapons. By "weapons," we don't necessarily mean guns. In the Land of Pinoy Horror Movies, you may get attacked by all sorts of supernatural creatures. As such, it wouldn't hurt if you bring a cross, a Bible, or bottled holy water. It would certainly help if you have supernatural powers yourself. Examples: T2 (2009), The Road (2011), and Spirit Warriors (2000).
3. The caretaker (or any wise old person) knows all. Portrayed as senior citizens with a scary demeanor or some physical quirk, the caretaker/elder is usually ignored in the early part of the film. The lead stars wait until the horror is almost too much to bear before they consult the caretaker. It doesn't make sense, but it sure amps up the suspense. Examples: Dalaw (2010), Tarot (2009), Numbalikdiwa (2006), and Ouija (2007).
4. For God's sake, stick together. If groups ever just decide to stay put and never split up, there would be a lot less damage done to them by monsters. In fact, they'd increase their chances of staying alive. But then, of course, no group ever stays together in horror movies. But just imagine if they did.  Examples: Tiyanaks (2007), White House (2010), and Bahay ni Lola (2001).
ADVERTISEMENT - CONTINUE READING BELOW
5. Watch out for female ghosts. There's an overwhelming number of restless or vengeful female spirits in Pinoy horror films. In the films, once the female ghost zeroes in on you, you're pretty much done unless you're the lead star. Lead stars get at least a 50 percent chance of survival. If you're a supporting character, start praying or start running. Examples: Hiwaga sa Balete Drive (1988), Villa Estrella (2009), and Multo in the City (1994).
Are you sure you want to delete this list?

Load More Stories