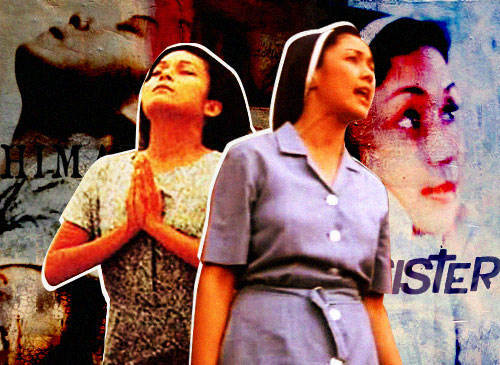 (SPOT.ph) With the latest Metro Manila Film Festival ongoing-along with its expected controversies-we thought we'd give an off-the-wall spin on some of the most memorable characters wrought from the cinema extravaganza (we use this word very loosely) throughout the years. Here's how it went: We took one MMFF character and pitted it against another memorable Pinoy film chacrater. The MMFF characters' "opponents" are not necessarily MMFF characters as well-some of them are and some of them aren't. The one thing they all have in common is that they've left their mark on Pinoy pop culture.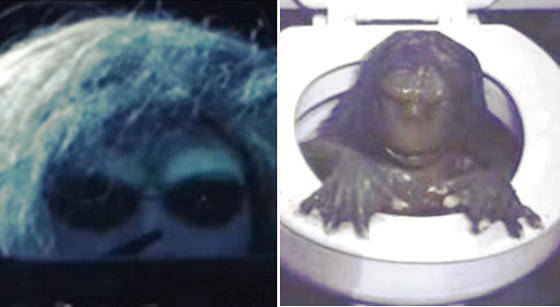 Halimaw sa Banga vs. Undin
The low-down: The nameless halimaw is from the 1986 MMFF entry Halimaw sa Banga, while Undin is from the 1991 MMFF entry Shake, Rattle & Roll 3. The former is a "resident" of an oversized antique jar that was stolen by ruthless traders while the latter is a sea creature who's mad as hell because someone unwittingly stole her egg.
ADVERTISEMENT - CONTINUE READING BELOW
The winner: We think Undin is scarier because she prefers to hide in the bathroom, particularly in the toilet bowl. At least, the halimaw confronts you outside the bathroom. (That's how it was in the movie, anyway.) Being scared to death with your pants down is the worst fate ever in a horror flick.
Additional trivia: "Halimaw sa Banga" is actually the second segment of a two-part movie. It just so happened that it became the movie's overall title. The first segment of the movie is entitled "Komiks," which starred Ian de Leon, was directed by Christopher de Leon. "Halimaw sa Banga," which starred Lotlot and Matet de Leon, was directed by Mario O'Hara. Nora Aunor (criedted as Nora C. Villamayor) was the film's executive producer.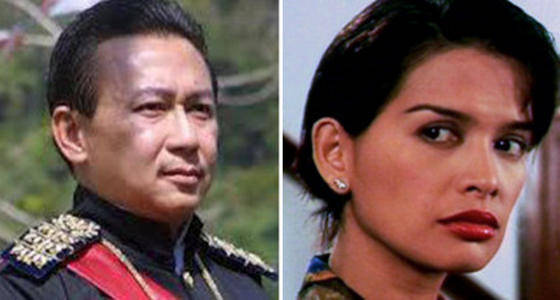 ER Ejercito as Emilio Aguinaldo vs. Melanie Marquez as Herself
The low-down: In this year's MMFF entry, the biopic El Presidente, actor-politician Ejercito plays Emilio Aguinaldo, the country's controversial first president. In 1987, Marquez starred in her own biopic, The Untold Story of Melanie Marquez, which was also an MMFF entry.
CONTINUE READING BELOW
Recommended Videos
The winner: It takes balls to star in your own biopic so we're giving this one to the long, lean, and lovely model. Besides, while Aguinaldo will forever be in history books because he was our president, Marquez's quirky quotes are the stuff of pop culture legend. Sorry, Mr. President.
Additional trivia: Ejercito is 49 years old and is playing Aguinaldo who was only 29 when he became the country's president. Marquez was named MMFF Best Actress for playing herself in the movie that her own father, Artemio Marquez, directed. If you ever get to watch The Untold Story of Melanie Marquez, enjoy the tragicomic scene involving a hallucinated Santo Niño.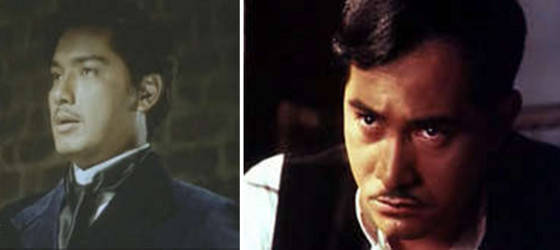 Albert Martinez as Jose Rizal vs. Cesar Montano as Jose Rizal

The low-down: Martinez starred in the 1997 MMFF entry Rizal sa Dapitan, while Montano starred in the 1998 MMFF entry Jose Rizal. One can never have too many movies about the national hero. The former showed Rizal's supposedly more tender and emotional side, while the latter highlighted his fierce patriotism.
ADVERTISEMENT - CONTINUE READING BELOW
The winner: We have pledged undying love to the top Regal Babies, but we have to declare Montano the winner in this national hero face-off. He even fits the physical description of Rizal. Martinez is far too Spanish mestizo to be Rizal.
Additional trivia: Sexy star (as they were called then) Amanda Page played Josephine Bracken in Rizal sa Dapitan. She's now based in New York, but she caused quite a stir with her burlesque-inspired number (a tribute to Burlesk Queen, the 1977 MMFF entry which starred Vilma Santos) at the 2010 MMFF awarding ceremonies.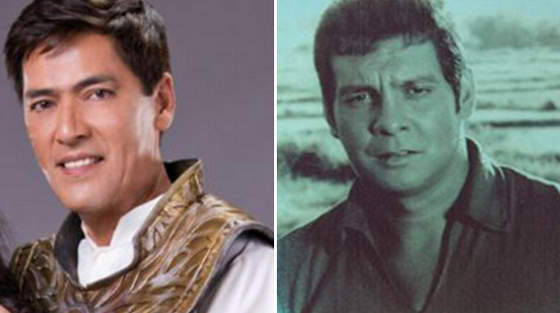 Enteng Kabisote vs. Flavio a.k.a. Ang Panday

The low-down: These two characters have been more or less constant fixtures in the MMFF. But while Ang Panday, a character popularized by Fernando Poe Jr., has experienced a change of stars both in film and TV (Bong Revilla, Jinggoy Estrada, and Jericho Rosales), Enteng Kabisote has always been played by Vic Sotto.
ADVERTISEMENT - CONTINUE READING BELOW
The winner: Flavio is our all-time favorite fantasy leading man. FPJ may have bowed out, but nobody can top what he did for the strong-but-silent blacksmith-turned-savior wrought from the story written by Carlo J. Caparas.
Additional trivia: Enteng Kabisote was the lead character in the long-running sitcom Okey Ka Fairy Ko!, which ran from 1987 to 1997. Since then, the story has been repurposed in several MMFF entries, the latest one being this year's Si Agimat, Si Enteng Kabisote, at si Ako. Enteng Kabisote's fairy-wife Faye has been played by several actresses: Alice Dixson, Tweetie de Leon, Dawn Zulueta, Kristine Hermosa, and Gwen Zamora.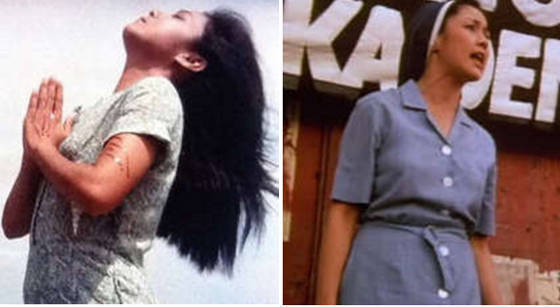 Elsa vs. Sister Stella L

The low-down: The 1982 MMFF entry Himala stars Nora Aunor as a faith healer, while the 1984 movie Sister Stella L stars Vilma Santos as a nun who is fighting oppression. The former was directed by Ishmael Bernal, while the latter was helmed by Mike de Leon.
ADVERTISEMENT - CONTINUE READING BELOW
The winner: Elsa wins this one, Sister. The look of pure rapture on her face when she thinks the Virgin Mary is speaking to her is already priceless.
Additional trivia: In 2012 horror movie The Healing, which was directed by Chito S. Roño, Santos plays a woman who seeks help from a faith healer who is also named Elsa (played by Daria Ramirez). Wouldn't it have been extra cool if Aunor had played the part?
Art by Warren Espejo, with screenshots from publicity stills and film clips.
Share this story with your friends!
---
Help us make Spot.ph better!
Take the short survey
Load More Stories