Top 10 Love Teams That Failed
These couples just missed the mark.
(SPOT.ph) In local show business, we don't like variety. We're known for sticking with the same "it" star for years and years until the sorry time when he or she can no longer pass for a high schooler (which always seems to be the perfect setup for romance). We grow loyal to the same product endorser (Hello, Michael V!). We stay true to the same onscreen couple until, well, until they run out of songs to turn into movies.
Nora Aunor and Tirso Cruz III alone have 12 movies between them, excluding television projects. Decades later, the Wowie De Guzman-Judy Ann Santos tandem came out to match that astonishing feat and more. Don't get us wrong; we're not exactly adverse to modifications. There have been some rematching and experimentation every now and then and some of them successful like Sarah Geronimo and John Lloyd Cruz, Jodi Sta. Maria and Richard Yap. They're not always good though. Here, we give you 10 examples of why sometimes, sticking to the status quo is the best thing for everyone.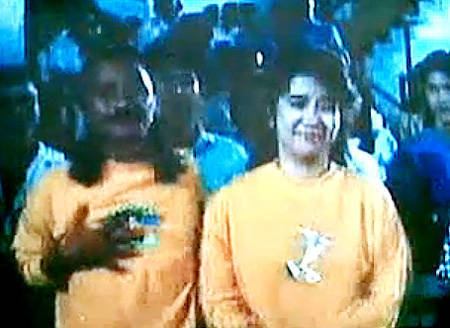 ADVERTISEMENT - CONTINUE READING BELOW
10. Rene Requiestas and Kris Aquino
Fail flick: Pido Dida (1990, 1991, 1992)
Premise: Two motley orphans wrongly believe themselves to be siblings. When they discover that they aren't related, they marry and have kids.
Do we even have to explain? Let's dissect the plot, shall we: after years of living like brother and sister, it's astonishing how Pida and Dida seamlessly slipped from being siblings to lovers immediately after finding out that they were, in fact, unrelated. How quickly and easily it was leads us to think that they already had feelings for each other hampered only by the fear of committing incest. As soon as they heard the good news, they were jumping and hugging and rolling around in bed celebrating to a scene that sort of left a bad taste in our mouth and made our skin crawl. Physically, well, the gap-toothed, rather eccentric-looking Requiestas and the delicate-looking Aquino aren't exactly Brad Pitt and Angelina Jolie. It's like two mistmatched pieces of a puzzle were cut around the edges just to make them fit. In comedy, however, we figure, anything goes.
CONTINUE READING BELOW
Recommended Videos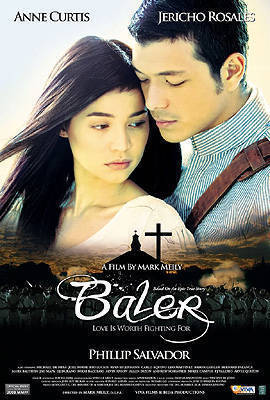 9. Jericho Rosales and Anne Curtis
Fail flick: Baler (2008)
Premise: Set during the Spanish colonial times, the daughter of a Filipino revolutionary falls in love with a mestizo soldier whose loyalty falls with the Kastilas.

Before you say anything, we know that Anne Curtis won an MMFF Best Actress award for her role as Feliza Reyes. But who, and we repeat, who in the world would believe that this half-Australian actress, with her fair skin and aquiline nose is a dalagang Filipina from the 19th century? It just doesn't work. Listening to Rosales' halting Spanish and Curtis' careful Filipino doesn't exactly present a good ground for those much anticipated giddy lines either. Their love scene, which had all the makings of a steamy affair (there was a bonfire in the background) seemed overly rehearsed with the pair counting the movement in their mind: one, two, three... kiss her neck; one, two, three... hold his hand; one, two, three... caress her back.
ADVERTISEMENT - CONTINUE READING BELOW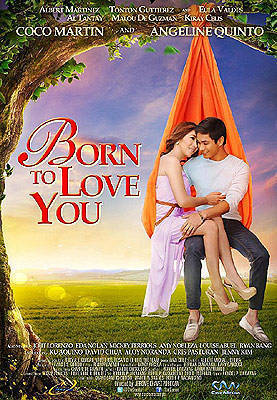 8. Coco Martin and Angeline Quinto
Fail flick: Born to Love You (2012)
Premise: An optimistic tour guide and an angry photographer find security in each other.

We admit this could've had a chance. Coco Martin is so exceptionally talented that he could be paired with a snail and make it look convincing; Angeline Quinto's first acting effort could even be considered sublime. But if there was ever something that came between them, it was Martin's hair, a two-inch strand of bangs over his right eye that prevents us from seeing his emotions and affections-and these are things we want to see when we watch him. Overly distracting and honestly ugly, this piece of leftover salon hair just gets in the way whenever romance starts to sizzle. As if Martin needed a hair piece to make his angry-emo photographer interpretation believable. Really, if he had just gotten a haircut in the film, there was no need for his character to end up blind just to prove his love.
ADVERTISEMENT - CONTINUE READING BELOW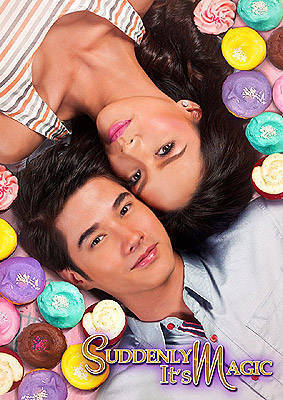 7. Mario Maurer and Erich Gonzales
Fail flick: Suddenly It's Magic (2012)
Premise: Two sawi people find solace in each other's arms over paparazzi issues and cupcakes.

Funny enough, for a movie that promises magic, we saw nothing but a bunch of producers trying to wave wands and empty top hats in the form of Mario Maurer and Erich Gonzales. The plot is a fool-proof tear-jerker-two romantically tormented, cynical souls find each other in a time when they least expect but most need it. Gonzales and Maurer have enough cred to make it work (the film was a box office success despite mixed critical reception), but the stilted dialogue and crude pacing just shook off any potential. As for connection between the stars, they were too good-looking for it to matter to producers. The language gap felt like a huge block between them. Interpreter, please!

6. Piolo Pascual and Bea Alonzo
Fail flick: Dreamboy (2005)
Premise: A hopeless romantic falls in love with three different men who turn out to be the same person.

Ordinarily, we'd envy Bea Alonzo for falling in love with Piolo Pascual three times over, but this love story was simply a ploy to showcase Pascual's range as an actor: an arrogant rich bastard, a bad boy, and a guy next door. Alonzo, who goes all Taylor Swift-esque way before she made quickie romances fashionable, simply became this one-dimensional, lovesick non-factor in the whole Pascual universe.
ADVERTISEMENT - CONTINUE READING BELOW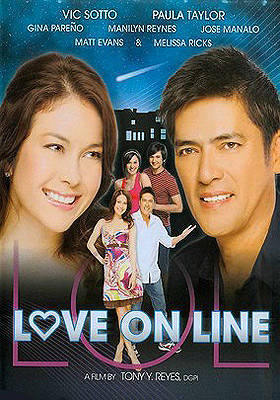 5. Vic Sotto and Paula Taylor
Fail flick: Love on Line (LOL)
Premise: Two people from different parts of the planet meet and connect online.

Let's forget for a moment that this film is a tacky mess and just focus on the couple. Tot found a "friend" from social networking site BookFace and decided to e-mail a photo of his barkada, Samson, instead. Unknown to him, his online pal Bunny sent a photo of her cousin, Paula, as well. Sorry, Sotto, but the '80s called and they want your over-the-top facial expressions and corny storylines back. His rather rough and campy approach doesn't exactly click with Taylor's sweet and serene demeanor.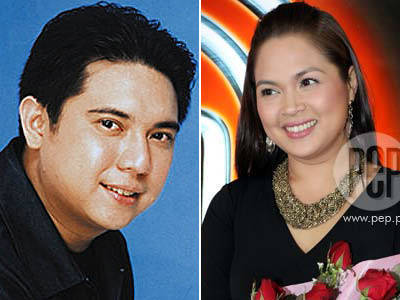 4. Mikey Arroyo and Judy Ann Santos
Fail flick: Mahal Kita Kahit Sino Ka Pa! (2001)
Premise: A reporter and a cop fall in love as they try to solve a mystery together.

Back in 2001, someone who clearly had too much time on their hands decided to pair up Judy Ann Santos and Mikey Arroyo in an action-comedy-romance. "Oh, they have matching cheeks! They might look good in a movie together!" It doesn't work that way, we're afraid.  

There has to be a reason why Arroyo, who's tried his hand at acting long before he stepped into politics, only received his big break once his mom become President. To be fair, he wasn't all that bad; he had strong delivery, good timing. If only he isn't the son of a controversial president. If only they didn't try too hard to make it a blockbuster. If only Santos' star power and box office draw was enough to make up for everything the film lacked. But he is, they did, and it wasn't. Even publicity-stunt rumors that Arroyo tried to ignite a real-life romance with the soap opera queen didn't stir up interest for the film.

The movie also marked the big screen debut of Manny Pacquiao, who played Arroyo's second-in-command.

Santos has been used to rev up many a wannabe-actor's career. A year later, she had a film with Jinggoy Estrada and another one with Cogie Domingo. None of which made a ripple in the box office.
ADVERTISEMENT - CONTINUE READING BELOW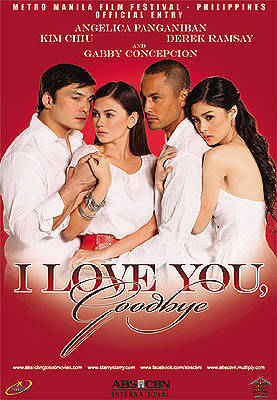 3. Gabby Concepcion and Angelica Panganiban
Fail flick: I Love You Goodbye (2009)
Premise: A man in love does everything he can for his wife, even to the point of killing someone who threatens to get in the way.

A 23-year age gap. Twenty-three. A score and three years. 23. That's one whole adult between them. Panganiban is only four years older than her supposed reel stepdaughter, Kim Chiu, and a year younger than Concepcion's real-life kid, KC. Can he say cradle snatcher? To add insult to injury, Panganiban's contemporaries have played Concepcion's kids in the late '80s and early '90s. He's cute, but he's not exactly a stud like Harrison Ford or Bruce Willis. He just can't pull off the whole May-December thing. Their love scene, which was artfully directed by Laurice Guillen, was met with a collective grimace. We literally had to hold on to our seats to get through it.
ADVERTISEMENT - CONTINUE READING BELOW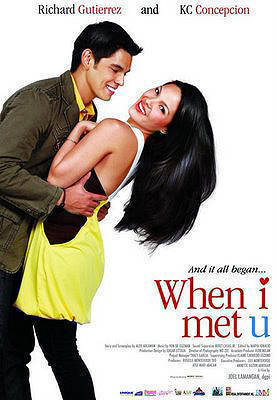 2. Richard Gutierrez and KC Concepcion
Fail flick: For The First Time (2008), When I Met U (2009)
Premise: Boy and girl dislike each other and fall in love in a beautiful island. Yes, that's the plot for both films.

Someone in this world thought that putting double negatives together would result in something positive. It's true. For ions. Putting together Richard Gutierrez's blank eyes with KC Concepcion's breathy monotone, however, doesn't make for very good film-making. Gutierrez, whose extraordinary eyebrow gymnastics tries to make up for his poker face doesn't really jive with Concepcion's constant whining and tearing up. Or maybe we just couldn't see her face under all that hair.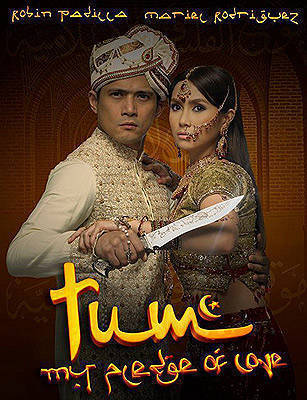 1. Robin Padilla and Mariel Rodriguez
Fail flick: Tum, My Pledge of Love (2011)
Premise: A story about a Muslim hero forced to marry his Catholic leading lady-in India.

A lesson we learned from Tom Cruise and Nicole Kidman, Goldie Hawn and Kurt Russell is that sometimes the whole real-to-reel thing doesn't work, financially and critically speaking. There's a reason why the fake stuff sells: because we want to escape reality.

Still recovering from the shock of Padilla and Rodriguez's quickie marriage (see note below), audiences had to steel themselves as they watched the real-to-reel couple play an outdated romance whose cliche was only partially concealed by the beautiful Indian setting and colorful costumes. Padilla, who also wrote and directed the film, pretty much played his usual overly confident but secretly sweet tough guy who, for the first time, finds the woman who won't tolerate his hot air, and will, consequently, change him. No amount of costume changes or nose rings could cover up the fact.

*In May 2010, fresh from her breakup with long-time boyfriend Zanjoe Marudo, Rodriguez met Padilla on the set of Wowowee. Padilla was filling in for Willie Revillame. By September, they were married (in Taj Mahal, FYI) and by April the next year, they were making (what they thought would be) a sweet movie together.
ADVERTISEMENT - CONTINUE READING BELOW
---
Help us make Spot.ph better!
Take the short survey
Load More Stories