MOVIE REVIEW: Before Midnight
It's not perfect but we love it anyway
(SPOT.ph) The film opens with Jessy (Ethan Hawke) saying goodbye to his son. The years that have passed and everything that went with them are on his face. Celine (Julie Delpy) joins the scene in a modest blue dress that highlights the figure of a woman who is putting up a fight against time but knows that time will always win. They look a little better than the rest of us and the subsequent conversation they have inside the car reveals that they had (or still have) a life that allows them some comfort. He's a famous author, she's just been offered her dream job, they have beautiful children, and we know that they are written for each other so why should we even bother waiting for happily ever after?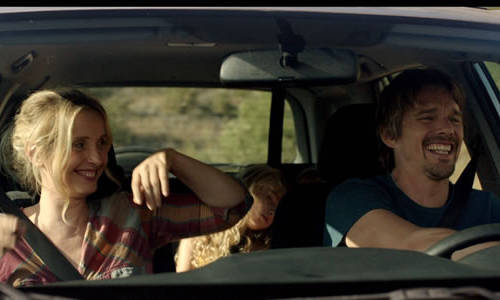 Men. They grow old but do they ever grow up?
It seems unfair to file Before Midnight under the romance genre. While other films that depict passionate declarations of undying devotion leave you with a heavy heart full of envy, Before Midnight disenchants you in the best possible way. True to form, the movie follows this seemingly ideal couple throughout an entire day and we listen to them banter, ramble, then rant and rage. Gone is the shy flirtation of youth. Now it's real, now it's living with someone, now it's knowing what the other person smells like in the morning. Romance is for sissies. Bickering is for people who do bathroom rituals together. Because they can.
ADVERTISEMENT - CONTINUE READING BELOW
Recent blockbuster films have been defined more and more by big for better and deafening explosions for plot but Before Midnight chooses to try and sustain your interest for an hour and a half with interesting characters. Not because they're particularly talented or anything exceptional but because they could be you, minus being able to afford a trip to Greece. They have the same fears that you do, they just have the luxury of being fictional. Half of the film will feel like you're listening to conversations you've had with a previous partner or maybe you're having the same doubts in your current relationship.
CONTINUE READING BELOW
Recommended Videos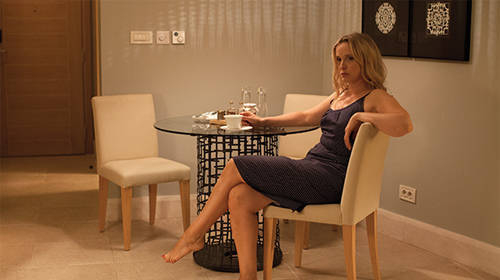 Celine, who struggles to maintain her independence in a relationship. A tune most of us have heard and danced to.
You don't even need to see Before Sunrise or Before Sunset. The screenplay is strong and the dialogue feels unrehearsed, delivered in a manner that might make Woody Allen himself proud. It reveals everything you need to know plus goats (because they're walking around Greece, of course there are goats) but it is far from perfect. It's messy, like Ethan Hawke's hair and life itself.
ADVERTISEMENT - CONTINUE READING BELOW
For others-perhaps for those who believe in love that conquers everything including boredom and loneliness-this could very well be a horror story. A glimpse of the future when romance is overshadowed by resentment and even sex is banal.
And then there will be those who will leave the theater with a sense of relief. Not because they have better lives but because the pressure to be perfect is gone. It's okay not to love everything. It's even okay to be downright baffled by some parts-like that shot of goats. Seemed very off and random but well...it's part of it. C'est la vie.
RATING: •••• 4 out of 5 spots
Share this story with your friends!
---
Help us make Spot.ph better!
Take the short survey
Load More Stories