10 Fresh Tunes to Listen to This Month
Kick off July with tracks from The Civil Wars, Jack Johnson, Miley Cyrus, Johnoy Danao, Boogie Romero, and more!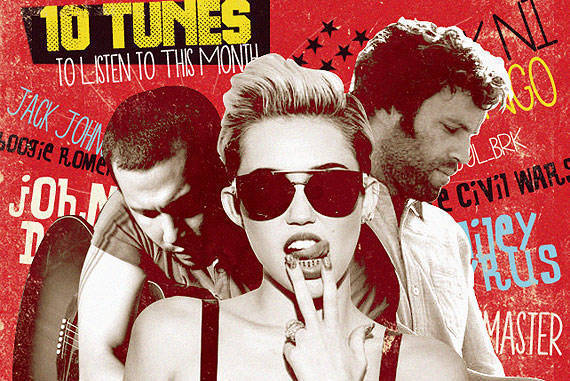 (SPOT.ph) This July, we bring you The Civil Wars' haunting single, Clean Bandit's lush release, Miley Cyrus' party anthem, Jack Johnson's chill love song, and Stars' moving music video. Plus, hear Johnoy Danao's take on an Itchyworms original, Boogie Romero's calming tune, Kitchie Nadal's compelling track featuring The Stone Forest Ensemble, The Ringmaster's entrancing release, and Halik Ni Gringo's rocking ditty. Happy listening!
Song: "The One That Got Away"
Artist: The Civil Wars
The Nashville indie-folk duo composed of Joy Williams and John Paul White recently released their first single off their forthcoming self-titled album. "The One That Got Away" is a haunting, heartbreaking track with flawless melodies and forceful vocals.
Fun fact: The Civil Wars drops on August 6. You can pre-order the album here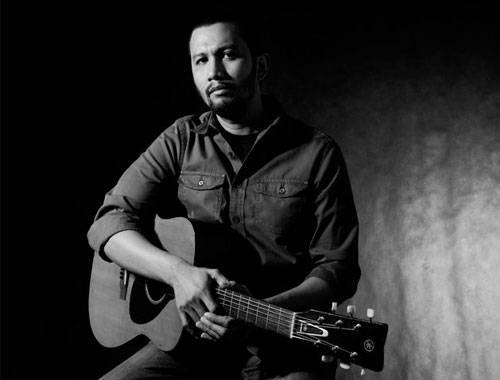 Photo from Johnoydanao.com. Please click on the image to hear "Beer"


ADVERTISEMENT - CONTINUE READING BELOW
Song: "Beer" (Itchyworms cover)
Artist: Johnoy Danao
Local crooner Johnoy Danao delivers his cozy, mellow take on an Itchyworms cover. This stripped-down version makes perfect company for the rainy days of July.
Fun fact: Danao is also known for his stint as the frontman of the band Bridge and as the other half of the Johnoy and Kakoy duo.
Song: "Dust Clears"
Artist: Clean Bandit    
The classico-electronical doghouse group from the UK just released their new single, "Dust Clears," a loop-worthy tune with whimsical vocals and eclectic beats (watch for the lush strings!). The band has released an equally imaginative music video to complement the track, too.
Fun fact: The Dust Clears (Remixes) EP will be released later this month. The EP includes remixes from Thom alt-J, Russ Chimes, and Jack Savidge.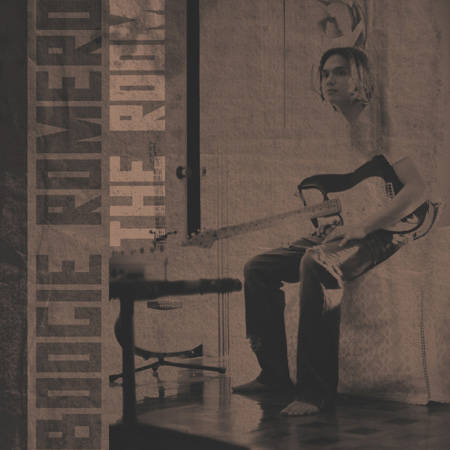 Click on the image to hear "These Thoughts"
Song: "These Thoughts"
Artist: Boogie Romero
For afternoons of random musings, the light, acoustic, folk tune "These Thoughts" by Boogie Romero is a must. The single's simple acoustics and layered harmonies bring a warm and saccharine sweet feel with every listen.
Fun fact: Romero is also a guitarist, composer, and vocalist for the band Kjwan, and was the lead guitarist of Dicta License from 1999 to 2007.
ADVERTISEMENT - CONTINUE READING BELOW
Song: "We Can't Stop"
Artist: Miley Cyrus
Miley Cyrus has been getting a lot of heat for her image, which seems to get sexier by the minute. In her latest music video, the young singer is seen smashing piñatas, wrestling, and yes, twerking. Cyrus' new release is a laidback, Friday night party anthem that might just grow on you.
Fun fact: The track is said to have been originally written for Rihanna.
Song: "Malaya"
Artist: Kitchie Nadal and The Stone Forest Ensemble
Kitchie Nadal of Mojofly fame may have been gone for a while, but she's definitely back-and with a strong, new track to boot. "Malaya" is a Tagalog-English composition with a resounding folk influence and stirring lyrics to match.
Fun fact: "Malaya" is the title track for the singer's new album under 12 Stone/Universal Records.
Song: "I Got You"
Artist: Jack Johnson
Chill acoustics, a bit of whistling, and smooth vocals make up Jack Johnson's latest single titled "I Got You." With straightforward, mushy lyrics like, "I got you / I got everything / I've got you / I don't need nothing / More than you," this is one ode you need to hear.
Fun fact: Johnson's forthcoming album, From Here to Now to You, is scheduled for release on September 17.
ADVERTISEMENT - CONTINUE READING BELOW
Song: "Parallel to My Reverse"
Artist: The Ringmaster
There's so much calmness and richness in this track that you can't help but close your eyes while getting lost in it. With delicate electronic melodies, soothing vocals, and melancholy lyrics, The Ringmaster a.k.a. Francis Lorenzo puts you in a trance and transports you to another universe.
Fun fact: Lorenzo is also of the band Sleepwalk Circus under Terno recordings.
Song: "Hold On When You Get Love and Let Go When You Give It
Artist: Stars
Canadian indie rockers Stars just came out with their latest music video for their single "Hold On When You Get Love and Let Go When You Give It." The video, directed by George Vale and Torquil Campbell, is a celebration of individuality, love, and acceptance.
Fun fact: Stars performed at Metrotent in Pasig City on February 16.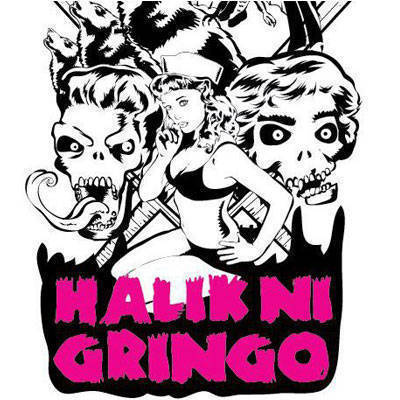 Click on the image to hear "I'm Not Usually Like This"
ADVERTISEMENT - CONTINUE READING BELOW
Song: "I'm Not Usually Like This"
Artist: Halik Ni Gringo
"The Call of Booty," Halik Ni Gringo's first single off their debut album, is an in-your-face, punk rock track that will make you want to lose yourself, jump up and down in a frenzy with beer in hand.
Fun fact: Among the band's influences are Smashing Pumpkins, Coheed and Cambria, Daft Punk, and Depeche Mode.
Load More Stories