MOVIE REVIEW: The Bling Ring
You have to think, so if you don't want to, skip it.
"Honey! It's time for your Adderall!"
(SPOT.ph) If you are a fan, The Bling Ring you'll find everything you love about Sofia Coppola here (including Kirsten Dunst). If you think she's trite and formulaic... well, Coppola is dangerously close to being a cliché, with almost all of her films drowning you with visions of isolation. Think of that scene from Somewhere, where Stephen Dorff's head was covered in plaster and he was breathing through a plastic tube. We won't call her the best but Coppola does damn good work translating a feeling into an image.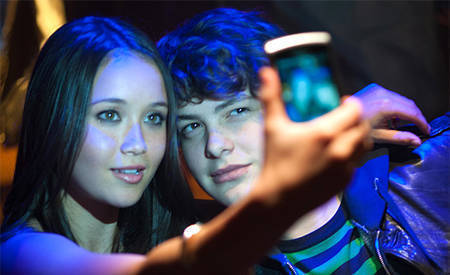 The Bling Ring: A portrait of the Selfie Generation
Although there are shots and scenes that will make you go "Eh?", Coppola  is in perfect form in this movie. It plays out like a less disturbing Elephant, Gus Van Sant's film about the Columbine High School Massacre, and is equally as neutral in presenting teenagers doing something that leaves the entire nation looking for answers but is met with resounding silence.
ADVERTISEMENT - CONTINUE READING BELOW
The Bling Ring presents the events of the real-life Bling Ring burglaries of 2011, when a group of teenagers walked into the homes of Paris Hilton (who makes a cameo), Orlando Bloom, and other celebrities to casually take luxury items. It offers no explanation for what happened and successfully avoids making fun of people who could easily be dismissed as shallow, superficial wannabes. The dialogue is humorously vapid and the cast delivers them so well, deftly escaping being either stereotypes or parodies. They just are. Leslie Mann, Emma Watson, and Taissa Farmiga are hilarious in their portrayal of this functioning but dysfunctional family.
CONTINUE READING BELOW
Recommended Videos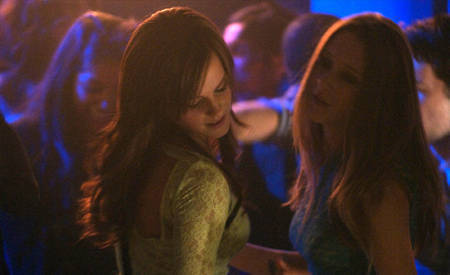 Savor every moment of Emma Watson dancing
The movie can be easily dismissed as boring if you don't have the patience to think or pay attention. If you want, you can sit there and marvel at how many levels of disconnection there are. This is the lifestyle some people want to have: a carefully curated identity based on another carefully curated identity that is an imitation of yet another carefully curated identity. And these people are so engulfed in that culture that you can barely tell them apart. Nicki sticks out only because she's the most desperate. Katie Chang plays Rebecca with such subtlety that you don't even feel how truly manipulative and evil she is. Blink and you'll miss the hint as to why Coppola thinks Rebecca is the way she is. Deceptively shallow, like the film.
ADVERTISEMENT - CONTINUE READING BELOW
If you're looking for something exciting, then avoid this one. The action is minimal, almost repetitive, and it intentionally lacks "substance." This is where Coppola succeeds and fails. She triumphs in presenting this story for what it is, painting a very vivid picture that encourages you to think for yourself and make your own opinion about it. But because she has cautiously (and probably deliberately) avoided turning into some amateur social scientist offering some form of reason why teenagers behave the way they do, the movie will feel a little flat.
It is entertaining and funny only if you can manage to absorb the absurdity of life and how ridiculous we human beings are. Otherwise, skip it.
Rating: •••• 4 out of 5 Spots.
---
Help us make Spot.ph better!
Take the short survey
Load More Stories