Our 5 Favorite Things About My Husband's Lover
For the first time ever, there's a Pinoy telenovela with a significant variation.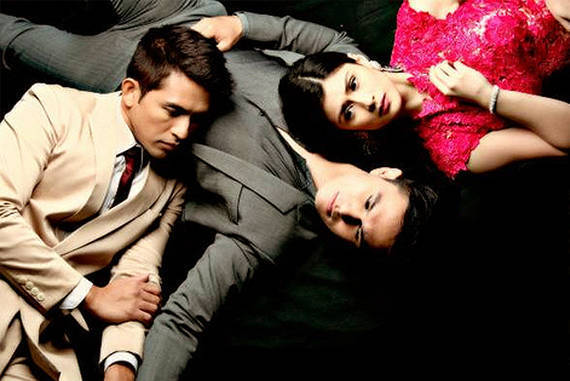 (SPOT.ph) Since it premiered on June 10, GMA's telenovela, My Husband's Lover (MHL) has become fodder for conversation and controversy. It tells the story of a married man who happens to have a male lover. It's not that groundbreaking when you think of it. (After all, it's not about a gay couple fighting for their right to, say, raise children.) Still, the show is causing a lot of fuss because it's the first time such a scenario has been dramatized on Pinoy primetime TV.

ADVERTISEMENT - CONTINUE READING BELOW
Here are our five favorite things about it.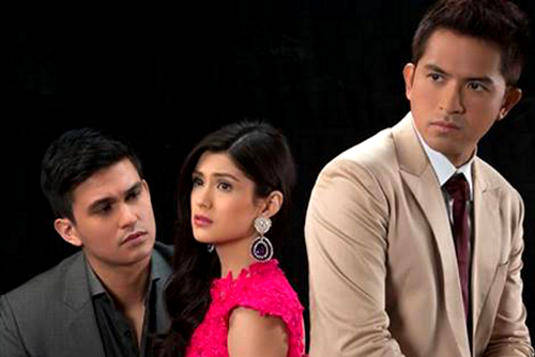 MHL serves up a love triangle that's not often seen on Pinoy primetime TV.
1. It's Dennis Trillo's second high profile gender bender role. Compared to playing the charming-yet-conflicted crossdresser who hooks up with a virile Japanese solider played by Jay Manalo in the 2004 period film Aishite Imasu (Mahal Kita), Dennis' portrayal of a gay architect in MHL is a walk in the park. Nevertheless, he's getting more buzz about his primetime role as Eric del Mundo.

ADVERTISEMENT - CONTINUE READING BELOW
2. Tom Rodriguez has potential. He served as the main male eye candy in 2010's Here Comes the Bride. In that movie, he played a groom whose bride's soul gets switched with a gay man's. In MHL, he plays Vincent Soriano-a married man whose wife doesn't know that he 's actually gay.

3. The actresses cast in the senior mother roles are cool. Kuh Ledesma plays Vincent Soriano's overbearing mother, Chanda Romero plays Eric del Mundo's cool mom, and Glydel Mercado is the overwrought mama of Vincent's wife, Lally Agatep-Soriano (played by Carla Abellana). Getting Kuh was already a casting coup, so to speak. (Sorry, the pun was too good to pass up.) Adding underrated gems like Chanda and Glydel just made things more exciting. (Plus, Victor Basa is a joy to watch as David, Eric's ex-lover.)

MHL banks on the priests and prudes to stir up controversy.
ADVERTISEMENT - CONTINUE READING BELOW
4. It highlights a ridiculous situation. So, if you're a gay man who feels that he can't come out...you get married to a woman so you can be what other people want you to to be. Essentially, you're hurting another unsuspecting human being (your wife) so you can perpetuate a lie. How very Rustom Padilla of you. We're pretty sure there are gay men out there who are afraid to come out to their families (and that's their unfortunate dilemma)-but surely not all of them get married just so they can fit in. The biggest problem in MHL is why the damn husband got married in the first place.

Recommended Videos
Load More Stories